This Week in NYC
November 19, 2014 - by CG News Desk
We're just a week away from the kickoff of the holiday season, Thanksgiving! There are so many options for a family outing, from Radio City's Christmas Spectacular, to New York Botanical Garden's Holiday Train Show. Get a jump on your holiday shopping with Grand Central's Holiday Fair and the Pier Antique Show. Next week, don't miss Macy's 88th Annual Thanksgiving Day Parade! Check out our roundup of great dining suggestions. For more great ideas on how to spend the holidays in New York City, click here.
THE BIG EVENT
The annual Pier Antique Show takes over Pier 94 this weekend. (11/22-23)
PLUS: Christmas Spectacular returns to dazzle kids of all ages at Radio City Music Hall ...Shostakovich's tragedy of adultery and murder, Lady Macbeth of Mtensk is at The Met (11/21, 25)...Get an early start on holiday shopping at the The Annual Holiday Fair at Grand Central Terminal.
Click here to sign up for our events newsletter.
---
EXHIBITION OF THE WEEK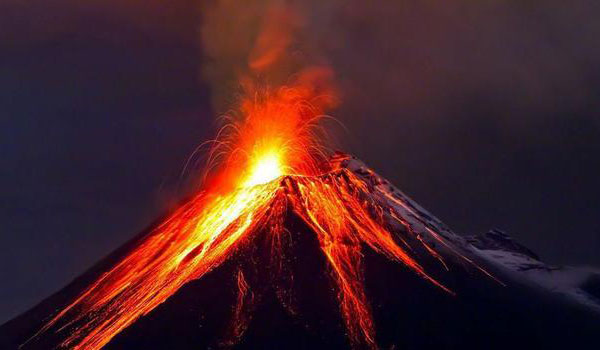 Nature's Fury: The Science of Natural Disasters opens at AMNH.
PLUS: In her new exhibit, Annie Leibowitz: Pilgrimmage, she photographs subjects she's moved by; it's opening at New York Historical Society (11/21)...Hubble @ 25 at The Intrepid commemorates the anniversary of the launch of the Hubble Space Telescope. Its extraordinary images of the cosmos have revolutionized astronomy... Perennial exhibit favorite Butterfly Conservatory: Tropical Butterflies Alive in Winter is back at the American Museum of Natural History.Robert Gober: Heart Is Not A Metaphor is now open at the Museum of Modern Art ...Mac Conner: A New York City Life, is on view at the Museum of the City of New York.What's Up Doc? The Animation Art of Chuck Jones, is at The Museum of The Moving Image. Check out Playing with Fire: Political Interventions, Dissident Acts, and Other Mischievous Actions at Museo del Barrio ... Submerged, A New Interactive Submarine Exhibit at The Intrepid makes the history and function of submarines come alive for children and families ..... Ai Weiwei: According to What? at Brooklyn Museum; ... The Paris of Toulouse-Lautrec: Prints and Posters at the Museum of Modern Art (MoMA) ... Under the Same Sun: Art from Latin America Today at the Guggenheim Museum features contemporary works by 37 artists and collaborative duos from 16 countries. Killer Heels at Brooklyn Museum features 160+ artfully crafted historical and contemporary heels from the seventeenth century through the present.
---
COMEDY
Yannis Pappas is at Gotham Comedy Club (11/21-22)
PLUS: Kurt Braunholder is at Carolines on Broadway (11/20-22)
---
KIDS
Gingerbread Lane is back at The New York Hall of Science.
PLUS: Big Apple Circus: Metamorphosis is back at Lincoln Center...The Plaza Presents: Rawther FancyTea Friday (11/21)... Sign up to be a member of S.H.I.E.L.D. at Marvel Avengers S.T.A.T.I.O.N. at Discovery Times Square (through 1/4). The new LEGO Store in the Flatiron District is now open....Mummenschanz: The Musicians of Silence will astound kids of all ages at NYU Skirball Center for the Performing Arts (11/20-30)
---
SIGHTSEEING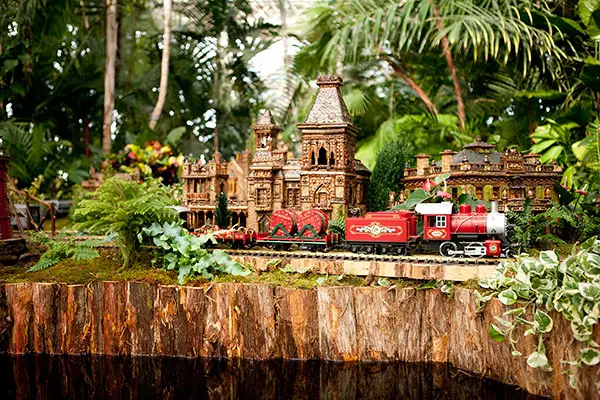 Photo by Ivo M. Vermeulen
The Holiday Train Show rolls in to New York Botanical Garden.
NIGHTLIFE & MUSIC
Christine Andreas is at 54 Below, now through 11/22.
PLUS: Sip a cocktail and mingle at Bar Car Nights LGBT at New York Botanical Garden (11/21) Engage in a Badass Board Game Battle at Galway Pub (11/21)...Sister Hazel performs at B.B. King Blues Club (11/22)...Kyle Dunnigan is at Highline Ballroom (11/21)......San Francisco Symphony is at Carnegie Hall (11/19-20)...DJ ?uestlove is in residency on Thursdays at Brooklyn Bowl (11/20)...Mint Condition performs at B.B. King Blues Club (11/20-21)...Stephen King ventures into writing a southern, gothic musical with Ghost Brothers of Darkland County at the Beacon Theatre (11/24)
---
SNEAK PEEK, NEXT WEEK
Don't miss the annual Macy's Thanksgiving Day Parade! This year's guests include Idina Menzel, Nick Jonas, and others!
PLUS: Neil Patrick Harris directs partner David Burtka in a new production at 54 Below (11/25-26)...George Clinton & Parliament/Funkadelic performs at B.B. King Blues Club (11/28)
Reader Feedback