This Week in NYC
February 25, 2015 - by CG News Desk
Spring is coming, we promise! No matter how cold it is outside, New York City always offers and endless indoor selection of great things to see and do. This Saturday, New York Botanical Garden's Orchid Show: Chandeliers opens and is certain to dazzle (it will feel like a warm summer's day, indoors.) Comedy Central smash Pablo Francisco is set to perform three nights at Gotham Comedy Club. For kids, both Sesame Street Live and Ringling Bros. Barnum & Bailey Circus: Xtreme are in town! Next week, Scottish comedian Craig Ferguson brings his Hot & Grumpy Tour to Town Hall.
THE BIG EVENT
New York Botanical Garden's gorgeous Orchid Show: Chandeliers opens (2/28). The hugely popular annual exhibit will also offer a series of Orchid Evenings, where guests can enjoy music and cocktails in a beautiful setting, Fridays and Saturdays through April 18.
---
EXHIBITION OF THE WEEK
Final week! Killer Heels at Brooklyn Museum features 160+ artfully crafted historical and contemporary heels from the seventeenth century through the present, including shoes worn by Marilyn Monroe, Lady Gaga and more. (Ends 3/2.)
PLUS: Now, at the Intrepid Sea, Air & Space Museum, explore Hubble@25... In her exhibit, Annie Leibovitz: Pilgrimage, she photographs subjects she's moved by, now at New York Historical Society... The Paris of Toulouse-Lautrec: Prints and Posters at the Museum of Modern Art (MoMA)...(through 3/22)... .New at The Morgan Library & Museum, Lincoln Speaks: Words that Transformed a Nation...Get out of the cold, dreary weather into the warmth for a glimpse of beauty at AMNH's Butterfly Conservatory: Tropical Butterflies Alive in Winter.
---
COMEDY
Comedy Central staple Pablo Francicso performs at Gotham Comedy Club (2/27-3/1)...
PLUS: Catch great live performances at the world renowned Dangerfield's... Natasha Leggero of E!'s Burning Love performs at Caroline's (2/26-3/1)
_____________________________________________________
KIDS
Sesame Street Live warms hearts at The Theater at Madison Square Garden (now-3/1)
PLUS: Doll Festival: Hinamatsuri at Japan Society (3/1)... Ringling Bros. Barnum & Bailey Circus Presents Circus Xtreme at Barclays Center (2/19-3/1)...See Katniss Everdeen from The Hunger Games up close and personal, now at Madame Tussauds New York!
---
SIGHTSEEING
New York Water Taxi is offering a combo rate for a New York City cruise plus admission to the National 9/11 Memorial Museum for $54.
PLUS: Baseball season is just around the corner! Take the Yankee Stadium Tour now!
Step aboard New York Water Taxi's Winter Audubon Cruise (3/1, *3/8-final)
__________________________________________________________________________
NIGHTLIFE & MUSIC
PLUS: Kate Pierson of the B-52s at City Winery (2/25)...Eddie Palmieri Salsa Orchestra at B.B. King Blues Club (2/26)...Carmen at the Met (2/26)...Sleater Kinney at Terminal 5 (2/26-2/27)... Jazz Across the Americas w/Wynton Marsalis at Lincoln Center (2/27-2/28)... Cirque Fridays at Highline Ballroom (2/27)...HERE WE STAND: Honor Black History at the American Museum of Natural History (2/28)...Vienna Philharmonic Orchestra at Carnegie Hall (3/1)...Williamsburg Spelling Bee at Pete's Candy Store (3/2)
---
SNEAK PEEK, NEXT WEEK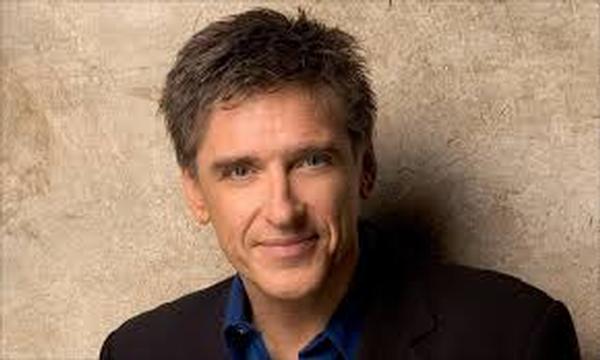 Craig Ferguson: Hot & Grumpy Tour comes to Town Hall (3/6-3/7)
PLUS: Lauren Bacall: The Look opens at the Museum at the Fashion Institute of Technology (3/3)...Ballet Flamenca Sara Baras: Voces, Suite Flamenca at New York City Center (3/4)...New York Historical Society's Audubon's Aviary: The Final Flight (3/6)
Reader Feedback