This Week in NYC (11/25-12/2)
November 25, 2015 - by CG News Desk
(11/25-12/2) Each week, City Guide's This Week in NYC brings you the best in special NYC events, the newest exhibits, sightseeing activities, fun for kids, concerts, nightlife, and more. Thanksgiving is Thursday, Nov. 26! Click here to find the best in NYC Thanksgiving dining. For those beginning their holiday shopping on Friday, check out our gift guides! Gifts for him and her, and great tech gift ideas! For more things to do this holiday season in NYC, click here.
THE BIG EVENT
(11/26) Santa stops in town, along with Mariah Carey, Pat Benatar, Sesame Street and others for the Macy's Annual Thanksgiving Day Parade.
PLUS:
(now-12/24) The Annual Holiday Fair at Grand Central Terminal is now open, with 70+ vendors!
EXHIBITION OF THE WEEK
(ongoing) New York has had a fascination with the treasures of King Tut since archaeologist Howard Carter unearthed them nearly a century ago. Visitors to Premier Exhibitions 5th Avenue can walk in Carter's footsteps in the remarkable recreation The Discovery of King Tut. Click here for a discount coupon.

PLUS
(ongoing) The Force is strong in New York! Star Wars and the Power of the Costume: The Exhibition opens at Discovery Times Square.
(now-2/21/16) Jacqueline de Ribes: The Art of Style opens at the Metropolitan Museum of Art.
(ongoing) Coney Island: Visions of an American Dreamland, 1861-2008 opens at the Brooklyn Museum.
(ongoing) Celebrate New York's role in the tech revolution at Silicon City at the New-York Historical Society.
(ongoing) The Secret World Inside You provides an incredible tour of the human body. It opens this week at the American Museum of Natural History.
(now-1/31/16) Ernest Hemingway: Between Two Wars, the first-ever full exhibit on the author's life and works, now at the Morgan Library & Museum.
(ongoing) Alberto Burri and the Trauma of Painting at The Guggenheim presents a major retrospective of the Italian artist known for his work with non-traditional materials such as burlap, wood, tar, and plastic.
(now-2/28/16) Flavor: Making It and Faking It at the brand-new Museum of Food and Drink (MOFAD) in Brooklyn.
(now-2/7/16) Emerging artist (and New Yorker) Rachel Rose at the Whitney Museum of American Art.
(now-2/21/16) Superheroes in Gotham at the New-York Historical Society explores the origins, influences, and culture of beloved NYC-based comic book phenomenons, dating back to the 1930s.
(ongoing) On The Line: Intrepid & The Vietnam War has opened at the Intrepid Sea, Air & Space Museum. The Intrepid made three tours of duty in Vietnam between 1966-1969. Here's a coupon!
(ongoing) The Butterfly Conservatory is back at AMNH.
(ongoing) Designing Home: Jews and Midcentury Modernism presents vintage furnishings, housewares, and graphics to explore how Jewish émigré and American-born designers and architects helped spark America's embrace of midcentury modernism—forging a bold new direction in design and thought. The Museum of Jewish Heritage.
(ongoing) Saturday Night Live: The Exhibition is open at Premier Exhibitions 5th Avenue. Get your discount coupon here!
(ongoing) Pixar: The Design of Story is now open at the Cooper-Hewitt, Smithsonian Design Museum.
(now-1/10/16) Folk City: New York and the Folk Music Revival at the Museum of the City of New York explores Bob Dylan and the explosion of folk music, esp. in Greenwich Village.
(now-12/31) A campground becomes an adult playground in the multisensory Splendor in the Grass at the Museum of Sex. Take $3 off here!
COMEDY
(11/30) NY Giants Rashad Jennings Foundation hosts Giant Night of Comedy at Gotham Comedy Club featuring NY Giants' running back Rashad Jennings, Odell Beckham, Good Times' John Amos, "Stuttering John" Melendez, Artie Lange, and many other special guests, in addition to a buffet dinner and more.
PLUS
(11/25-28) Dave Attell performs at Carolines on Braodway.
(11/28) Roy Wood, Jr. at Gotham Comedy Club.

Classic Harlem entertainment spot the Apollo Theater just introducted its new monthly late-night Comedy Club series.
Check out the hottest in up 'n' coming comedy talent at Broadway Comedy Club. Here is a 2 for 1 coupon!
Enjoy an evening of great comedy on the Upper East Side at legendary venue Dangerfield's.
---
KIDS
Photo: Paul Kolnik
(11/27-1/3) Perennial holiday favorite George Balanchine's The Nutcracker with the New York City Ballet returns.
PLUS
(now-1/3) The Radio City Christmas Spectacular is back!
(now-1/16/16) The Holiday Train Show is open at New York Botanical Garden.

(now-1/10/16) Big Apple Circus: The Grand Tour! at Lincoln Center in Damrosch Park.
(now through 1/3/16) Hunger Games: The Exhibition is open at Discovery Times Square!
(Permanent) Connected Worlds is now open at the New York Hall of Science.
SIGHTSEEING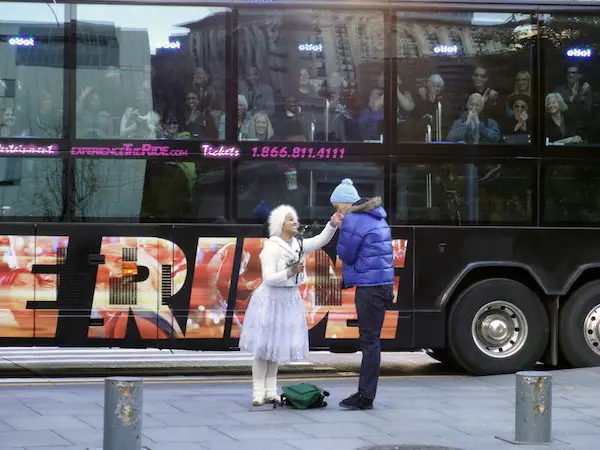 See New York City as if it were your own private theater! Take THE RIDE: Holiday Edition! Here's a $10 off coupon!
PLUS
(11/30) The 16th Annual Winter's Eve at Lincoln Square will feature an evening of food tastings, music, dancing, and shopping.
(ongoing) The Rockefeller Center Ice Skating Rink is open!
Check out the new "tour about nothing" When Harry Met Seinfeld with On Location Tours.
Learn about the 27-world-championship legacy of the Bronx Bombers on a Yankee Stadium Tour!
The One World Observatory is now open. Click here for a free collectible pin!
Explore NYC's financial district with Wall Street Walks.
Check out the hottest spots to eat and drink in the Flatiron District and Williamsburg with Like a Local Tours.
Take a selfie with Taylor Swift, One Direction, Ed Sheeran and countless other famous celebs at Madame Tussauds New York! Here's a coupon!
NIGHTLIFE & MUSIC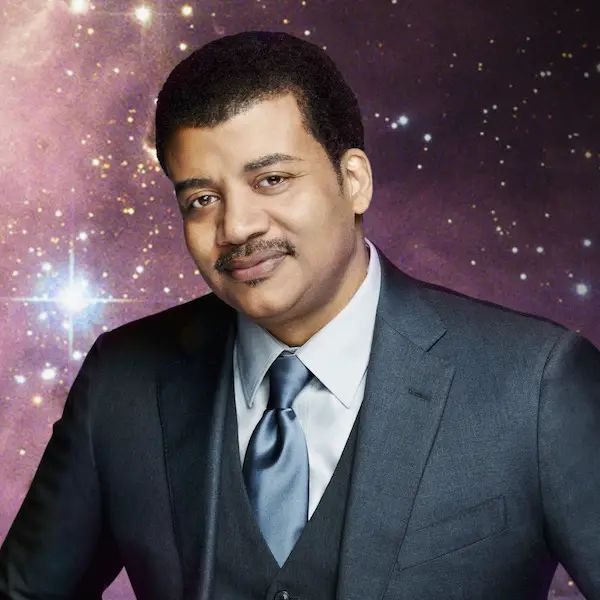 (12/1) An Evening with Neil DeGrasse Tyson 'Delusions of Space Enthusiasts' at Kings Theatre in Brooklyn.
PLUS
(11/25) Full Moon Dinner Cruise with Bateaux New York.
(11/25) Thanksgiving Eve at Highline Ballroom.
(11/25) Thanksgiving Eve at American Whiskey.
(11/26) Celebrate Thanksgiving at Juniper Bar.
(11/27) La Boheme at the Metropolitan Opera.
(11/27-28) My Morning Jacket at Beacon Theatre.
(11/28) Tosca at the Metropolitan Opera.
(11/28) Eddie Palmieri Orchestra at B.B. King Blues Club & Grill.
(11/29) An Evening with They Might Be Giants at Music Hall of Williamsburg.
(11/30) Once co-creator Glen Hansard at Kings Theatre.
(12/1) Eddie Money at B.B. King Blues Club & Grill.
(12/2) Erykah Badu at Kings Theatre.
(now-12/14) Woody Allen & the Eddy Davis New Orleans Jazz Band perform (*Mondays only) at Cafe Carlyle.
SNEAK PEEK, NEXT WEEK
(12/2) Sting, Mary J. Blige, Andrea Bocelli, Pentatonix, James Taylor and other special guests come out for the annual Rockefeller Center Tree Lighting.
PLUS
(12/3) The Holiday Wrap Up at Grand Central Terminal.
(12/4-5) Fortune Feimster at Gotham Comedy Club.
(12/4-1/3/16) Pedal Punk at New Victory Theater.
(12/4) Sheila E. at B.B. King Blues Club & Grill.
(12/4-5) Bar Car Nights at the New York Botanical Garden.
(12/5) Cyndi Lauper & Friends at the Beacon Theatre.
(12/5) Imagine John Lennon: 75th Birthday Concert at Madison Square Garden, wtih Aloe Blacc, Eric Church, Sheryl Crow, Brandon Flowers (The Killers), Peter Frampton, JUANES, Kris Kristofferson, Pat Monahan (Train), Tom Morello (Rage Against the Machine), Willie Nelson, The Roots, Chris Stapleton, and Steven Tyler.
RESTAURANTS

New York City's most famous landmark, the Empire State Build...

THEATER

A newly imagined meditation on narcissism, talented tykes an...

SHOPPING

An array of quality branded merchandise showcasing HBO's® aw...

SIGHTSEEING

A museum created by the September 11th Families' Association...
Reader Feedback