Post Feedback | Printer-Friendly | Send Article to a Friend
July 23, 2014 - by CG News Desk
Featured Listings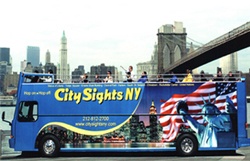 CitySights NY· Our hop-on, hop-off bus tours are operated on a fleet of new...
Bacon and beer lovers will want to flock to Citi Field this Saturday for the second annual Bacon & Beer Classic! Also, new exhibits open at MoMA and the Museum of the Moving Image, enjoy a Poetry Festival all weekend at Governors Island, Roberta Flack gives a free performance at Lincoln Center Out of Doors, and more! Plus, it's Restaurant Week! Explore the best in city dining at more than 300 restaurants with special prix fixe specials!
THE BIG EVENT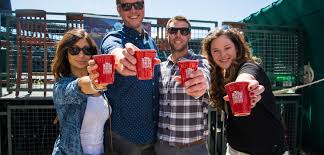 Citi Field hosts its second Bacon & Beer Classic (7/26)! Brunch, evening and VIP packages available!
PLUS: Lincoln Center Out of Doors is underway, and will include FREE performances of works by Pulitzer Prize-winning composer John Luther Adams (7/25), a Family Dance Day (7/26), and performances by Robert Flack and Davell Crawford (7/26.) Lincoln Center Out of Doors continues through 8/10. Pilobolus steps into The Joyce Theater for its annual season with two rollicking programs that exhibit the signature quirkiness and athleticism that leave audiences dazzled year after year (through 8/10).
---
Click here to sign up for our events newsletter.
---
EXHIBITION OF THE WEEK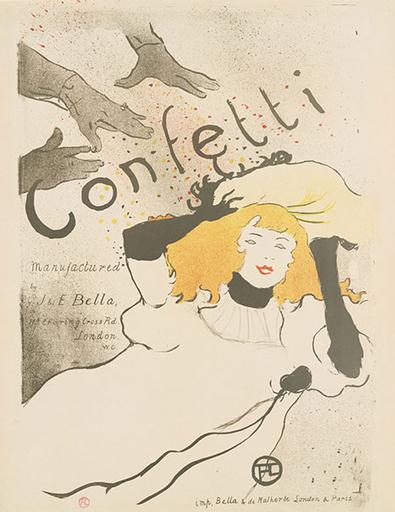 Henri de Toulouse-Lautrec (French, 1864–1901). Confetti. 1894. Lithograph, sheet: 22 7/16 x 17 9/16 in. (57 x 44.6 cm) The Museum of Modern Art, New York. Acquired in honor of Joanne M. Stern by the Committee on Prints and Illustrated Books in appreciation for her contribution as Committee Chair, 1999
The Paris of Toulouse-Lautrec: Prints and Posters opens at MoMA (7/26). The exhibit features more than 100 examples of the best-known works created during the apex of his career.
PLUS: Other museum exhibit highlights include What's Up Doc? The Animation Art of Chuck Jones at the Museum of the Moving Image; Madeline in New York: The Art of Ludwig Bemelmans at the New-York Historical Society celebrates the 75th anniversary of Madeline's publication, and her creator Ludwig Bemelmans, with an exhibition of more than 90 original artworks (Through Oct. 19); Spiders Alive!, a new exhibit at the American Museum of Natural History that features live spiders, larger-than-life models, fossils, and more; Jeff Koons: A Retrospective at The Whitney; Marvel Avengers S.T.A.T.I.O.N at Discovery Times Square; Masters of Disguise: The World of Camouflage at the Intrepid Sea, Air & Space Museum; Ai Weiwei: According to What? at Brooklyn Museum.
---
COMEDY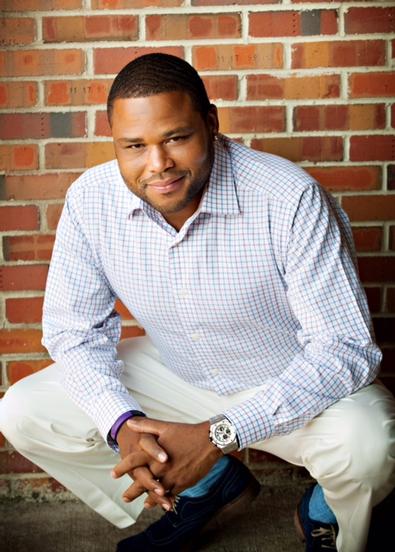 Tonight, it's The Creeps of Comedy! Hosted by Aaron Berg w/Joe List, Jim Florentine, Dan Soder, Monroe Martin, Dan St. Germain, and more at The Stand (7/23); Chris DiStefano, Damien Lemon, Gary Gulman, Adrienne Iapalucci, Monroe Martin, and More at The Stand (7/24); Anthony Anderson performs at Gotham Comedy Club (7/25-26); Chris DiStefano, Wyatt Cenac, Gary Gulman, Mike Vecchione Marina Franklin and more at The Stand (7/25) Kim Coles, Gary Gulman, Adrienne Iapalucci, Chris DiStefano, Mike Vecchione, Derek Gaines and More! at The Stand (7/26)Amanda Seales & Marc Lamont Hill Present Smart, Funny & Black! at The Stand (7/27)
---
KIDS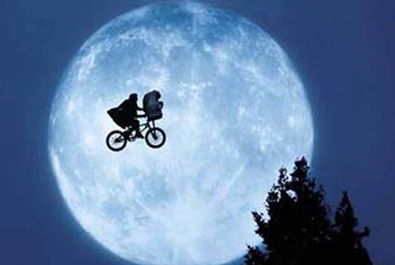 Tonight, catch a free screening of the classic E.T. The Extra Terrestrial at South Street Seaport, 8pm (7/23). Take part in Madeline's Tea Party at the New York Historical Society (7/23). Aboard The Intrepid, enjoy a screening of Pirates of the Caribbean: The Curse of the Black Pearl (7/24); this week's specially themed Circle Line 42nd Street Kids Cruise is Star Wars Rebel Party! (7/26); KidAround with Rolie Polie Guacamole at South Street Seaport (7/27)
---
SIGHTSEEING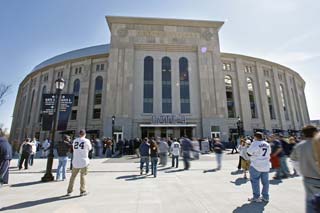 Enjoy a Saturday Night Dance Cruise aboard Circle Line Downtown (7/26) NYC Poetry Festival at Governors Island (7/26-2/27); Try A Taste of Italy at Queensland Historical Society at Kingsland Homestead (7/27).
PLUS: Yankee Stadium Tours is a must for baseball and Yankees fans!
---
NIGHTLIFE & MUSIC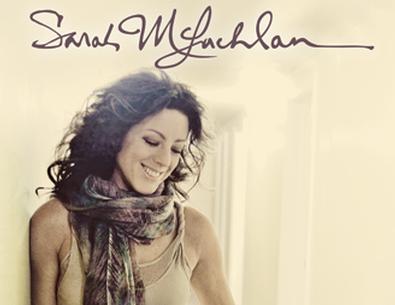 Canadian chanteuse Sarah McLachlan performs at the Beacon Theatre (7/23); Katy Perry takes over Barclays Center (7/24-25); Teenage Fan Club performs at Pier 84, part of Hudson Park Riverrocks (7/24); Sun Kil Moon is at The Town Hall (7/24); It's Thirsty Thursday Night DJ Dance Cruise-Freestyle Night on the Circle Line (7/24); DJ ?uestlove Presents Bowl Train at Brooklyn Bowl (7/24) also at Brooklyn Bowl, it's Galactic, (7/23-26); Nick Cave and the Bad Seeds perform at Prospect Park (benefit), part of Celebrate Brooklyn!; Jon Faddis Quartet performs at Lincoln Center (7/24-7/27); Delbert McClinton at B.B. King Blues Club (7/25);Marc Cohn at City Winery (7/24-25); The Bolshoi Ballet perform Spartacus at Lincoln Center (7/25-7/27); Torres gives a FREE performance at The Seaport Music Festival (7/25); Queen and Adam Lambert perform at Mohegan Sun (7/25); Work up a sweat at Warm Up 2014 at MoMA PS1 (7/26); Wasabassco Burlesque's Wet Hot Summer in the City at Highline Ballroom (7/26)
---
SNEAK PEEK, NEXT WEEK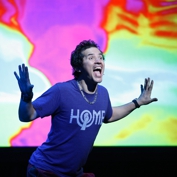 John Leguizamo performs in the next chapter of his own personal story, Ghetto Klown, in this special FREE production, part of Central Park Summerstage (7/28); Mary Davies, star of Broadway's A Night With Janis Joplin, performs at B.B. King Blues Club & Grill (7/28); NY1's Pat Kiernan hosts Trivia Food Fight at Bell House (7/29) Micky Dolenz, lead singer of The Monkees performs at B.B. King Blues Club (7/30); Jose Gonzalez gives a FREE performance, part of Lincoln Center Out of Doors (7/31).
Archives:
Related Articles
Most Popular Articles on CGNY