This Week in NYC (8/26-9/2)
August 26, 2015 - by CG News Desk
(8/26-9/2) Each week, City Guide's This Week in NYC brings you the best in special NYC events, the newest exhibits, sightseeing activities, fun for kids, concerts, nightlife and more.
THE BIG EVENT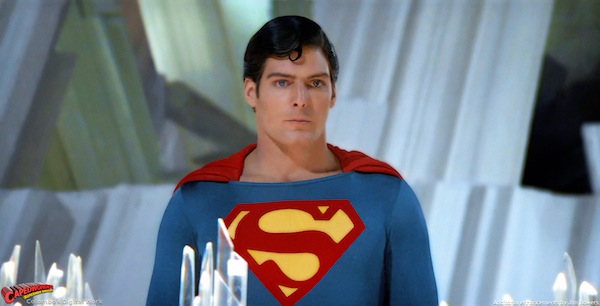 (8/26-8/29) Central Park Conservancy Film Festival-Free films all week continues! **Tickets required. In order by day-Blues Brothers, Airplane, Raging Bull, Superman II. 6:30pm. centralparknyc.org
PLUS
(now-8/30) The 19th Annual Fringe Festival ends this weekend! fringenyc.org
(8/29-8/30) The popular Japanese pop culture festival, Waku Waku +NYC takes place at Brooklyn Expo Center. wakuwakunyc.com
Final days! See It Big! concludes (8/28-8/30)with a screening of Christopher Nolan's Interstellar, starring Matthew McConaughey. movingimage.us.
EXHIBITION OF THE WEEK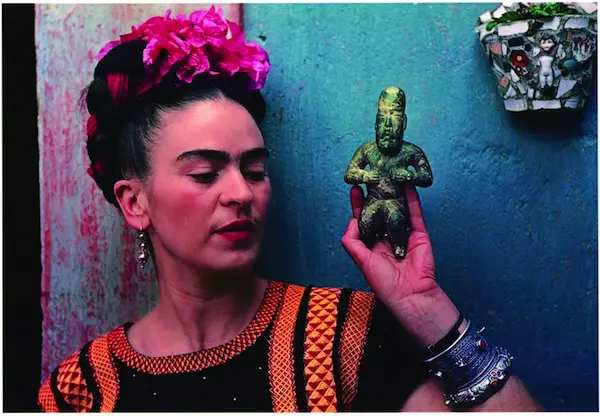 (now- 11/1) Frida Kahlo:*Art*Garden*Life at The New York Botanical Garden, includes a display of her original works, plus a spectacular recreation of the garden tended by Kahlo and husband/muralist Diego Rivera from 1930-1954, Casa Azul, in the Enid A. Haupt Conservatory. On 8/27, enjoy Frida Al Fresco Evenings, when the exhibit is open 6:30pm-9:30pm. Feast on Mexican fare, music, exotic cocktails and more!
PLUS
(now -10/12) The Hirschfeld Century explores the cartoonist's glorious career at New York Historical Society. nyhistory.org
(now- 1/3/16) Hunger Games: The Exhibition is now open at Discovery Times Square! discoverytsx.com
(now-11/29) The popular Spiders Alive! returns to AMNH. amnh.org
(now-9/13) Hip Hop Revolution explores the birth of hip hop in NYC in the 70s through today, through the eyes of three photographers, at MCNY. mcny.org
(now-10/11) Alice: 150 Years of Wonderland , now at the Morgan. themorgan.org
(now- 9/7) China: Through the Looking Glass at the Metropolitan Museum of Art. metmuseum.org
(now-1/10/16) Folk City: New York and the Folk Music Revival at Museum of the City of New York explores Bob Dylan and the explosion of folk music, esp. in Greenwich Village. mcny.org
(ongoing) Saturday Night Live: The Exhibition, is now open at Premier Exhibitions 5th Avenue. snltheexhibition.com
(now- 9/27) America Is Hard to See, now at the new Whitney. whitney.org
(ongoing) Designing Home: Jews and Midcentury Modernism at the Museum of Jewish Heritage. mjhnyc.org
(now-9/15) Revolution of the Eye: Modern Art and the Birth of American Television, now at The Jewish Museum. thejewishmuseum.org
(now-1/10/16) At the Intrepid Sea, Air & Space Museum, explore Hubble@25. intrepidmuseum.org
(now-10/4) Double exhibit treat! Check out The Rise of Sneaker Culture & FAILE: Savage/Sacred Young Minds explores NYC street culture at Brooklyn Museum brooklynmuseum.org
(now- 9/6) Final weeks! The exhibit Matthew Weiner's Mad Men now at the Museum of the Moving Image is a must for fans, including authentic sets of Don Draper's office and the family kitchen, plus costumes, Draper's 'box of secrets' and more. movingimage.us
COMEDY
(8/28) Kevin Hart What Now? Comedy Tour at Jones Beach. jonesbeach.com
PLUS
(8/27-8/29) JB Smoove at Carolines. carolines.com
(8/28-8/30) Ted Alexandro at Gotham Comedy Club. gothamcomedyclub.com
Check out the hottest in up n coming comedy talent at Broadway Comedy Club. Jackie 'The Joke Man' Martling performs Monday evenings! broadwaycomedyclub.com.
Enjoy an evening of great comedy on the Upper East Side at legendary venue, Dangerfield's. dangerfields.com
_______________________________________________________________
KIDS

(8/29) Arthur Ashe Kids Day, the family day precursor to the US Open, will be jam packed, with interactive activities, face painting, and performances by Bea Miller, Kalin and Myles, Jacob Whitesides, Natalie La Rose, Sweet Suspense, appearances by Brooke Taylor from Radio Disney, Roger Federer, Serena Williams and more! arthurashekidsday.com
(Permanent) Connected Worlds is now open at the New York Hall of Science. nysci.org
PLUS
(8/27) Runbow Tournament at Nintendo World. nintendoworldstore.com
(now-11/29) Spiders Alive! returns to AMNH. amnh.org
(now through 1/3/16) Hunger Games: The Exhibition, is open at Discovery Times Square! discoverytsx.com
SIGHTSEEING
Beat the heat and cool off with a speedy ride aboard The Beast!
PLUS
Take a Yankee Stadium Tour! yankeestadiumtours.com
The Circle Line is now celebrating its 70th anniversary. circleline42.com
The One World Observatory is now open. oneworldobservatory.com
Explore NYC's financial district with Wall Street Walks. wallstreetwalks.com
Check out the hottest spots to eat and drink in the Flatiron District and Williamsburg with Like a Local Tours. likealocaltours.com
______________________________________________________________________
NIGHTLIFE & MUSIC
(8/29) Full Moon Dinner Cruise with Bateaux New York. bateauxnewyork.com
PLUS
(8/26) J. Geils Band w/ Ian Hunter & The Rant Band at Beacon Theatre. beacontheatre.com
(8/27) Zephyr Happy Hour with New York Water Taxi. nywatertaxi.com
(8/27) Bobby Caldwell at B.B. King Blues Club and Grill. bbkingblues.com
(8/27-8/28) I Left My Heart in Theatre Camp at 54 Below. 54below.com
(8/28) Midnight Yacht Party w/Lenny Green with Spirit Cruises. spiritcruises.com
(8/28) Cirque Fridays at Highline Ballroom. highlineballroom.com
(8/29) Work up an afternoon sweat with Warm Up 2015 at MoMAPS1. momaps1.org
(8/29) Laid Back Festival, w/Gregg Allman, Doobie Bros, City of the Sun, Bruce Hornsby and the Noisemakers, Jaimoe's Jasssz Band at Jones Beach. 3pm.
(8/30) Andrea Bell Wolff at Iridium. theiridium.com
(8/30) Dark Side of the Hudson Pink Floyd Tribute at B.B. King Blues Club. bbkingblues.com
(8/30-8/31) Aaron Neville Duo: An Evening of Songs & Stories at City Winery. citywinery.com
(8/30) Spring & Summer: Spring Awakening Cast Reunion at 54 Below. 7pm & 9:30pm. 54below.com
SNEAK PEEK, NEXT WEEK
(8/31-9/13) Get ready, set, match! 2015 US OPEN Tennis Championships gets underway. usopen.org
(9/1) Anthony Rapp Unplugged at 54 Below. 54below.com
(9/2-9/3) Peking Opera: Legend of the White Snake & The Jewelry Purse at Lincoln Center. lincolncenter.org
RESTAURANTS

The handsome, 12,000 square foot Times Square location offer...

THEATER

Gaston Leroux's famous period thriller is now one of Broadwa...

SHOPPING

An array of quality branded merchandise showcasing HBO's® aw...

SIGHTSEEING

Enjoy the best prices for deluxe double decker, hop-on, hop-...
Reader Feedback