This Week in NYC (1/18-1/25)
January 18, 2017 - by City Guide News Desk
(1/18-1/25) Looking for what to do in New York? We've got the latest on all the goings-on in NYC, from concerts to museum exhibitions to comedy to the best in city sightseeing. Read on for our picks for the best of this week in New York City.
THIS WEEK IN NEW YORK: THE BIG EVENT
Pictured: Vases in the "cashmere" palette, Delft, c. 1710. Photo: Winter Antiques Show / Facebook page.
(1/20-1/29) For the 63rd year, America's leading art, antiques, and design fair returns as The Winter Antiques Show settles into the historic Park Avenue Armory. Seventy experts in fine and decorative arts from around the world will be on hand, in addition to this year's loan exhibition, Abby Aldrich Rockefeller Folk Art Museum: Revolution & Evolution.
PLUS
(1/18-1/19) The 20th annual J. P. Morgan Tournament of Champions (ToC) brings together the world's greatest squash stars for an exciting week of international competition and live spectator events at Grand Central Terminal. The matches are played beneath the iconic chandeliers in Vanderbilt Hall in a state-of-the-art glass squash court, with stadium seating for 500 and a free standing room area for commuters and passersby.
(now-3/5) Bryant Park Winter Village offers a wide array of vendors to find that perfect gift, plus tasty cider and chocolate snacks, Ping Pong tables, and more! wintervillage.org.
THIS WEEK IN NEW YORK: EXHIBITION OF THE WEEK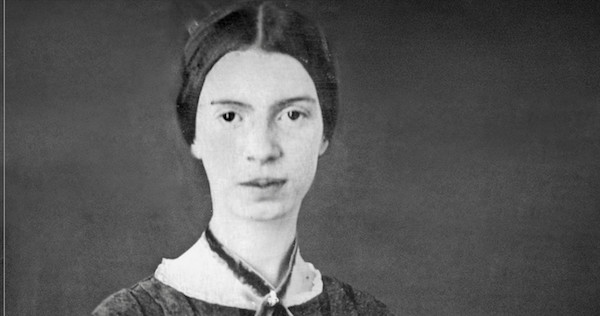 (1/20) Visitors to The Morgan Library & Museum will soon get a rare insight into the life of one of literature's most enigmatic poets, Emily Dickinson. The museum's exhibition I'm Nobody! Who Are You? The Life and Poetry of Emily Dickinson, opened on January 20, is the most ambition exhibition on the iconic poet to date. The show will display nearly 100 rarely seen items related to Dickinson's life and work, including manuscripts and letters, along with such visual materials as photographs and hand-cut silhouettes that illuminate the environment that informed Dickinson's writing. Also featured will be close examinations of drafts of 24 of Dickinson's poems.
PLUS
(ongoing) The Museum of the City of New York presents NY at Its Core. Ten years in the making, New York at Its Core tells the compelling story of New York's rise from a striving Dutch village to today's "Capital of the World." The exhibition captures the human energy that drove New York to become a city like no other and a subject of fascination the world over. Entertaining, inspiring, important, and at times bemusing, New York City "big personalities," including Alexander Hamilton, Walt Whitman, Boss Tweed, Emma Goldman, JP Morgan, Fiorello La Guardia, Jane Jacobs, Jay-Z, and dozens more, parade through the exhibition. Visitors will also learn the stories of lesser-known New York personalities, like Lenape chieftain Penhawitz and Italian immigrant Susie Rocco. Even animals like the horse, the pig, the beaver, and the oyster, which played pivotal roles in the economy and daily life of New York, get their moment in the historical spotlight.
Occupying the entire first floor in three interactive galleries (Port City, 1609-1898, World City, 1898-2012, and Future City Lab) New York at Its Core is shaped by four themes: money, density, diversity, and creativity. Together, they provide a lens for examining the character of the city, and underlie the modern global metropolis we know today. mcny.org
(now-4/23/17) Now on display at the New-York Historical Society are two revealing new exhibits—Muhammad Ali, LeRoy Neiman, and the Art of Boxing and "I Am The King of the World"—Photographs of Muhammad Ali by George Kalinsky. The complementary exhibits, one by a watercolor painter/sketch artist and one by a Madison Square Garden photographer, offer an intimate perspective of the heavyweight boxing champion's trailblazing career. Both shows come from a place of deep respect and trust; they chronicle highlights and low points, as well as capturing Ali's sometimes quieter, more thoughtful interior life.
(now-2/17) The Holiday Express show, also at the New-York Historical Society, is about more than trains; it includes boats, planes, and even dirigibles. With items from the Jerni Collection of more than 10,000 toys and trains dating to between 1850 and 1950, it modernizes the old-fashioned miniatures with a multiscreen, multimedia display. You'll hear the clanging of bells and the mooing of cows as a train passes them in the countryside. A figure eight of track runs overhead. In one display, kids can crawl into a transparent bubble and pop their heads in for a close-up look as European and American trains swirl around them.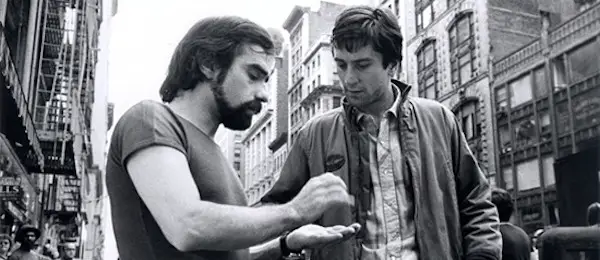 A young Martin Scorsese and Robert DeNiro on the set of Taxi Driver. Photo: Sikelia Productions
(now-4/23/17) Prolific NYC filmmaker Martin Scorsese is the subject of an exhibition at Astoria's Museum of the Moving Image. In addition to exploring his films, the exhibit grants visitors unprecedented access to his personal storyboards (including one he made when he was 11 years old!), screenplays, photos, props, costumes, letters written to him by various directors including Frank Capra, Steven Spielberg, Paul Schraeder, actor Robert DeNiro, and others.
(now-2/5/17) Explore contemporary art and design through a craft lens at The Museum of Arts and Design, an intimately sized museum in the heart of Columbus Circle. MAD offers five exhibition floors, open artist studios, an award-winning store, and an iconic restaurant, Robert, with spectacular views of Central Park. The new exhibit Voulkos: The Breakthrough Years is the first exhibition to focus on the early career of Peter Voulkos, whose radical methods and ideas during the years 1953 to 1968 opened up possibilities for clay still being felt today
(Now-2/26/17) The First Jewish Americans: Freedom and Culture in the New World at the New-York Historical Society. This exhibition examines the story of newcomers to the New World, both Jewish and of Jewish ancestry, who made their way to colonial America and engaged fully in the cultural, social, and political life of the young nation. The exhibition showcases more than 170 rare early portraits, drawings, maps, books, documents, and ritual objects, illuminating the birth of a new Jewish American tradition and the extraordinary contributions of 18th- and 19th-century Jewish artists, writers, activists, and others to the development of American culture and politics.
(Now-2/5/17) Dreamlands: Immersive Cinema & Art: 1905-2016 at the Whitney Museum of American Art focuses on the ways in which artists have dismantled and reassembled the conventions of cinema—screen, projection, darkness—to create new experiences of the moving image. The exhibition will fill the Museum's 18,000-square-foot fifth-floor galleries, and will include a film series in the third-floor theater. Dreamlands spans more than a century of works by American artists and filmmakers, and also includes a small number of works of German cinema and art from the 1920s with a strong relationship to, and influence on, American art and film. Featured are works in installation, drawing, 3-D environments, sculpture, performance, painting, and online space.
(ongoing) The legendary aircraft carrier that's now the Intrepid, Sea, Air & Space Museum served three tours of duty in Vietnam between 1966 and 1969. Learn more about its experiences in the Gulf of Tonkin, launching aircraft for missions over mainland Vietnam, at the exhibit On the Line: Intrepid and the Vietnam War, featuring many artifacts displayed for the very first time.
Click here for our Intrepid Coupon to save $3 now (max 4 persons) off general admission!
(now-2/19/17) Night Fever: New York Disco 1977-1979, the Bill Bernstein Photographs at the Museum of Sex explores the sexually and socially radical multiculturalism embraced by the New York disco clubs of the late '70s. The exhibition assembles 40 photographs from Bill Bernstein, accompanied by audio interviews, in an immersive installation that invites viewers to experience the freedom and intoxication of the disco era. Take $3 off Museum of Sex admission with this coupon.
THIS WEEK IN NEW YORK: COMEDY
PLUS
(1/20) Stand Up NY Showcase, with Wyatt Cenac, Marina Franklin, James Mattern, Joe List, and Mike Vecchione, at Stand Up NY.
(1/22) Josh Gondelman & Special Guests at The Bell House.
(1/22) Stand Up NY Showcase, with Mike Yard, Aaron Berg, Colbert's Paul Mecurio, Keith Robinson, and Adrienne Iapalucci, at Stand Up NY.
THIS WEEK IN NEW YORK: KIDS
(1/21-1/22) Catch Thomas & Friends mini performances at New York Botanical Garden. Join Thomas and Driver Sam on a fun-filled, sing-along, mini-performance adventure. This year, kids will help Thomas discover the steps to growing a beautiful garden in the all-new Thomas' Budding Adventure! Make sure to have a professional photo taken with the Really Useful Engine to capture the special day! Seating is first-come, first-served, and begins 30 minutes prior to your show time. Timed Thomas & Friends mini-performance ticket required (advance reservations are recommended, as tickets do sell out). 11 a.m., 1:30 p.m. & 3:30 p.m. $35 adults, $23 kids. nybg.org
(1/22) Carnegie Kids: OTOYOTOY! Inspire your children's imaginations and creativity at a playful and interactive Carnegie Kids concert. These free events are 45 minutes long and take place in the Resnick Education Wing's Weill Music Room. 12pm and 2pm. carnegiehall.org.
(Ongoing) Explore the beautiful interactive exhibit Connected Worlds at the New York Hall of Science in Queens.
THIS WEEK IN NEW YORK: SIGHTSEEING
(1/21) Edgar Allan Poe in Greenwich Village. On this tour, which runs one night only to commemorate Poe's birthday, guests will visit the site of three of his former homes, trace a path into the past to gaslight-era Washington Square Park, learn of Poe's contemporary rivals and admirers, and see where he wrote some of his most famous stories and poems.
Grab your honey or friend for a cozy ride aboard A Slice of Brooklyn's Chocolate Tour, TripAdvisor's top-rated NYC tour company A Slice of Brooklyn Bus Tours has launched its Brooklyn Chocolate Tour, which visits artisanal chocolate sites Jacques Torres Chocolate in DUMBO, The Chocolate Room in Cobble Hill, Raaka in Red Hook, and Li-Lac Chocolates in Industry City, Sunset Park. Offered every Monday, Wednesday, and Friday.
(Ongoing) Grab a date or friend and enjoy the most incredible views of NYC at Top of the Rock.
(ongoing) Catch the Ghostbusters Experience (walk through/immersive) and Ghostbusters Dimension, a Virtual Reality Experience at Madame Tussauds. Get ready to strap on some gear and laser some ghosts against breathtaking, realistic backdrops. The technology puts you right there!
(ongoing) Take a one-hour tour of one of the world's most important buildings, the United Nations, now celebrating 70 years. (Tours offered weekdays only.)
Check out the new "tour about nothing" When Harry Met Seinfeld with On Location Tours.
Explore NYC's Financial District with Wall Street Walks.
THIS WEEK IN NEW YORK: NIGHTLIFE & MUSIC
(1/17) Dancing with the Stars Live at Radio City Music Hall.
(1/21) ShakesBEER Pub Crawls. At a time New Yorkers will be thirsting for cathartic and uplifting social interaction, New York Shakespeare Exchange (NYSX) stages its next "ShakesBEER" pub crawls, on the Saturdays book-ending the presidential inauguration. This new round of the community-building, immersive pub crawls takes place in the Financial District near Stone Street on consecutive Saturdays, from 3pm to 6pm. The January "ShakesBEERS" bring to new life classic scenes from "Henry VI, Part 2," "A Comedy of Errors," "Twelfth Night," and "Cymbeline." Tickets are $49 (includes four drinks, beer/wine/select cocktails). shakespeareexchange.org
(1/21-1/22) Wacky sci-fi musical comedy Wild Women of Planet Wongo is about two astronauts who land on a planet of beautiful warrior women who have never seen men. The show at Lower East Side bar the Parkside Lounge is immersive, meaning there's no separation between audience and actors. It's an interactive combination of comedy show and dance party in which theatergoers are encouraged to move around the space, drink, dance, play games, and be part of the fun. Extended by popular demand to March 18! Use this City Guide coupon: admission is only $29, and includes a Wongotini.
(1/24) Sincerely, L. Cohen: A Celebration of Leonard Cohen at Music Hall of Williamsburg.
(1/21, 1/25) Romeo et Juliette at The Metropolitan Opera.
(now-4/29/17) New York Theatre Ballet 2016/17 Season at St. Mark's in the Bowery.
SNEAK PEEK, NEXT WEEK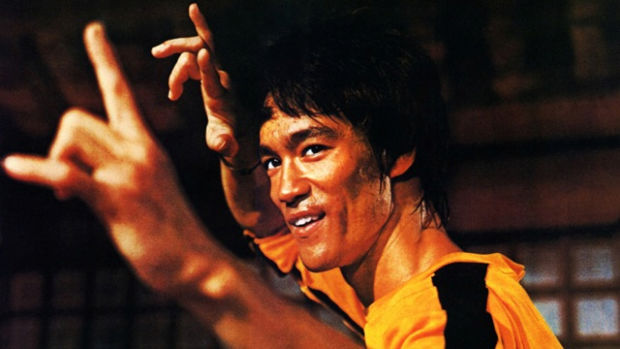 (1/27-2/4) Eternal Bruce Lee at Museum of Modern Art. This series features all five films Lee starred in at his prime. It includes the North American premieres of new 4k restorations of The Big Boss (1971), Fist of Fury (1972), The Way of the Dragon (1972), and Game of Death (1978). Enter the Dragon (1973) is also featured in the weeklong run.
(1/26-1/28) Carlos Mencia of Comedy Central's Mind of Mencia at Gotham Comedy Club.
(1/27) Adam Ant at Webster Hall.
(1/28) Chris Tucker at Beacon Theatre.
_______________________________________________________________________
Like what you see here? Share it with your friends on Facebook! Find out more about what to do in January. We got February covered, too!
Looking for Free Group Planning Services?
Get free advice on planning your group's trip to New York.
RESTAURANTS

THEATER

Kander and Ebb's "musical vaudeville" in which Roxie Hart ga...

SHOPPING

Swiss luxury watch manufacturer for men and women since 1853...

SIGHTSEEING

Customized, state of the art fleet will get you from the air...