This Week in NYC (6/22-6/29)
June 15, 2016 - by CG News Desk
(6/22-6/29) Looking for what to do in New York? We've got the latest on all the goings-on in NYC, from concerts to museum exhibitions to comedy to the best in city sightseeing. Read on for our picks for the best of this week in New York City.
THIS WEEK IN NEW YORK: THE BIG EVENT
(6/22-7/9) Put on your dancing shoes! Lincoln Center's Midsummer Night Swing kicks off. Grab a partner and take a dancing lesson in swing, salsa, ballroom, tango, rhythm and blues, or disco, then dance the night away with live music! Snacks and drinks, too (just not on the dance floor)! Wednesday the 22nd, learn salsa with Ismael Miranda.
PLUS
(6/25) Multicultural Flower Festival in Flushing Meadows-Corona Park.
(6/26) (6/26) The Workmen's Circle hosts one of New York's most lively summer street fairs, "A Taste of Jewish Culture Street Fair." Foodies of all ages and descriptions enjoy the food, art, and handiwork of dozens of purveyors. Part of KulturfestNYC. From 11am to 6pm, Sixth Avenue btw. 48th & 50th Sts.
THIS WEEK IN NEW YORK: EXHIBITION OF THE WEEK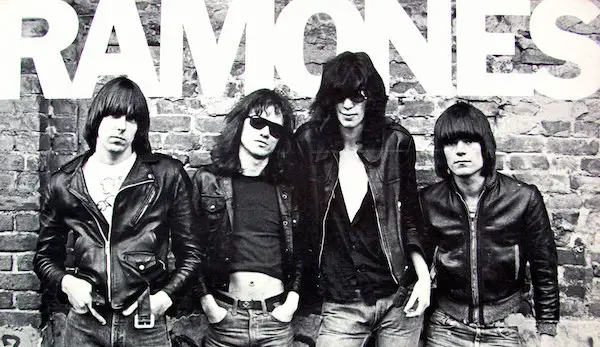 (now-7/31) Hey! Ho! Let's Go! Ramones and the Birth of Punk takes a look at the legendary New York-bred band. The show premieres in April, 2016 at the Queens Museum.
AND
(6/25) Ramones Mania: Book signings, film screenings of Rock n Roll High School and the doc End of the Century, a punk flea market, live music,and much more at Queens Museum, in conjunction with the exhibit, Hey,Ho, Let's Go! Ramones and the Birth of Punk. 12pm-6pm.
(now-9/7) The Guggenheim's newest exhibition is the first comprehensive retrospective in nearly 50 years of the work of pioneering artist and educator László Moholy-Nagy (1895–1946). Moholy-Nagy: Future Present examines the full career of the utopian modernist who believed in the power of art and technology as a vehicle for social transformation and the betterment of humanity. The presentation brings together more than 300 works, some of which have never before been shown publicly in this country.
(now-9/18) Rembrandt's First Masterpiece is on view at the Morgan Library & Museum. Completed when he was just 23 years old, Judas Returning the Thirty Pieces of Silver has long been recognized as Rembrandt's first mature work, which has never before been shown in the U.S. The exhibition includes the original painting, preparation drawings, and early self-portraits.
(new) The American Museum of Natural History welcomes an exhibit with bite: Crocs: Ancient Predators in a Modern World provides a fascinating look at the world of archosaurs, a group that includes alligators and crocodiles as well as extinct dinosaurs and modern birds.
(now-7/24) Life is But a Dream, a whimsical two-story house transformed into a childlike dream, opens along with a summer full of art and exploration on Governors Island.
(now-8/16) Manus x Machina: Fashion in an Age of Technology is open at the Metropolitan Museum of Art. The Costume Institute's spring 2016 exhibition explores how fashion designers are reconciling the handmade and the machine-made in the creation of haute couture and avant-garde ready-to-wear.
(now-9/11) Impresssionism: American Gardens on Canvas has opened at the New York Botanical Garden. In the Conservatory, stroll through an American Impressionist garden, a stunning interpretation by Francisca Coelho, NYBG's renowned curator and designer, of the alluring gardens that influenced iconic artists such as Childe Hassam and John Singer Sargent. In the Art Gallery, view a beautiful complementary display of more than 20 paintings and sculptures.
(now-7/24) Edgar Degas: A Strange New Beauty dazzles at MoMA, with over 100 rarely seen monotypes, joined by related paintings, drawings, pastels, sketchbooks, and prints, showing Degas at his most modern.
(new) Through nearly 140 works, Roberto Burle Marx: Brazilian Modernist at the Jewish Museum explores the prolific Brazilian landscape architect's output—including paintings, sculptures, theater designs, textiles, and jewelry—as well as related works by contemporary artists and examples from Burle Marx's varied collections.
(now-8/14) Stitching History from the Holocaust unveils dress patterns created by Hedy Strnad, a victim of the Holocaust, found 60 years after her family's escape from Nazi-occupied Czechoslovakia. Their story is brought to life through the contemporary creation of Hedy's designs and the piecing together of Hedy's history with her husband, Paul Strnad. Museum of Jewish Heritage.
(now-8/7) Isaac Mizrahi: An Unruly History, the first-ever retrospective on the iconic fashion designer, opens at the Jewish Museum.
(now-1/17) The exciting new exhibit Dinosaurs Among Us, at the American Museum of Natural History, examines how one group of dinosaurs evolved into the birds of today.
(now-9/25) Mo Willems' beloved children's book characters are distinctly New York, from Trixie's very first Brooklyn "Aggle Flaggle Klabble!" to the Mike Nichols and Elaine May inspirations of Elephant and Piggie to the public transportation-obsessed Pigeon. The new exhibition The Art and Whimsy of Mo Willems at the New-York Historical Society brings together original art, sketches, animation cels, and sculptures, all framed by Willems' life in New York and how it influenced his iconic characters. The show is in an immersive, child-friendly space, featuring an imaginative New York cityscape on the gallery walls, two reading areas, and family audio guides narrated by Willems himself.
(now-10/11) Picturing Prestige: New York Portraits at the Museum of the City of New York shows off the work of some of the leading American painters circa 1700-1860, as they fixed the likenesses of that era's 1% for all time.
(ongoing) Vikings have arrived in Times Square! The term "viking" conjures some basic images, usually that of a fair-haired, statuesque male (think Marvel Comics' Thor, named after the Norse God of Thunder), either in combat or on a ship. It is a noun, a general term defining people from the regions we now know as Sweden, Scandinavia, or Norway, but between 750-1100 AD (well before the regions were named) it was also a verb, meaning "to travel." Viking treasures have now traveled to New York, where they can be explored in the new Vikings The Exhibition, open at Discovery Times Square.
(permanent) New York's latest resident is a 122-foot-long dinosaur so new it has yet to be formally named. Going by "Titanosaur" for now, it has taken up residence at the American Museum of Natural History, in a cast of 84 fossil bones uncovered in Patagonia in 2014. The find included a colossal 8-ft. thigh bone, whose shape and size indicated a new species—and one of the biggest dinosaurs ever found. The titanosaur is so large, in fact, that it doesn't fit in the gallery: a 39-ft.-long neck in a new permanent exhibit extends out towards the elevator banks.
(ongoing) Agitprop! at the Brooklyn Museum connects contemporary art, social change, and historic moments in creative activism.
(ongoing) On The Line: Intrepid & The Vietnam War is up at the Intrepid Sea, Air & Space Museum. Intrepid made three tours of duty in Vietnam between 1966-1969. Here's a coupon!
(now-8/16) Beauty—Cooper Hewitt Design Triennial, with over 250 recent works by 63 designers that seek to answer the question "Why Beauty Now?," is up at the Cooper Hewitt, Smithsonian Design Museum.
THIS WEEK IN NEW YORK: COMEDY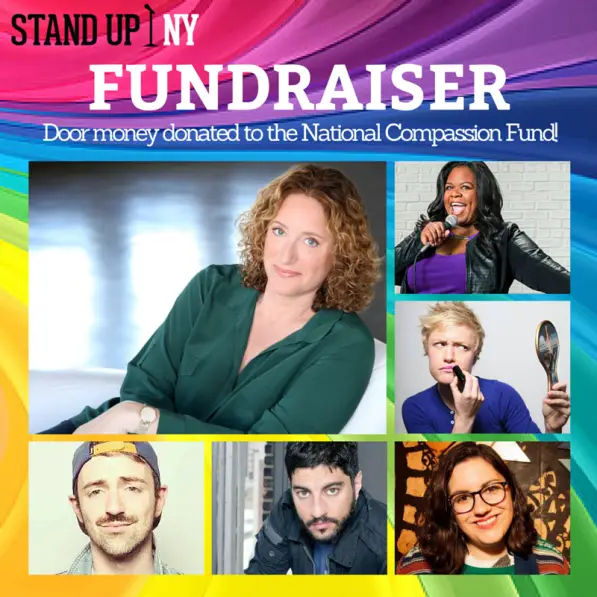 (6/29) LGBT Fundraiser for the victims of Orlando at Stand Up NY featuring Judy Gold, Frank Liotti, Yamaneika Saunders, Emma Willman, and Matteo Lane.
PLUS
(6/23) Comedienne Amy Schumer makes her debut at Madison Square Garden.
(6/23) Stand Up Showcase featuring Jon Laster, James Mattern, Phil Hanley, Kate Wolff, Richie Redding, and Gina Brillon at Stand Up NY.
6/24 Top Headliners Shuli Egar, Dante Nero, Kevin Downey Jr. at Broadway Comedy Club.
(6/26) Jim Gaffigan in Conversation: Gaffigan speaks about food, fatherhood, and comedy at the 92nd Street Y, with his wife and Broadway legend Nathan Lane along for the ride.
Get free admission for 2 to Stand Up NY!
Get free and reduced admission to Broadway Comedy Club with this coupon!
THIS WEEK IN NEW YORK: KIDS
(6/25) Catch a cruise and some great live music as Laurie Berkner performs an all-ages show as part of the Circle Live Concert Series.
PLUS
(6/25) Join SeriousFun Children's Network for the first-ever SeriousFun Messtival, a benefit inspired by summer camp and full of fun family activities like a zip line, dunk tank, live entertainment, photo booth, food trucks, and much more. Register online and help out a great cause: supporting kids with serious illnesses. Breeze Hill in Prospect Park, Brooklyn.
(now-10/31) The Very Hungry Caterpillar Show thrills the little ones with a beautifully presented production of Eric Carle stories, at Theatre Row's Acorn Theatre. Click here to get limited discount priced tickets!
(now-10/9) Arcade Classics: Video Games from the Museum's Collection at the Museum of the Moving Image in Queens.
(Ongoing) Explore the beautiful interactive exhibit Connected Worlds at the New York Hall of Science in Queens.
THIS WEEK IN NEW YORK: SIGHTSEEING
Take a thrilling white-knuckle 30-minute cruise of the Manhattan skyline aboard THE SHARK Speedboat thrill ride with Circle Line Downtown.
PLUS
(6/25) Watson Adventures, Munch Around the Lower East Side.
(ongoing) Take a one-hour tour of one the world's most important buildings, the United Nations, now celebrating 70 years. (Tours offered weekdays only.)
(ongoing) One of NYC's most iconic sports and music venues, Madison Square Garden, offers a must-see MSG All Access Tour.
Take a selfie with new arrival James Bond, Taylor Swift, One Direction, Ed Sheeran, and countless other famous celebs at Madame Tussauds New York!
Explore NYC with a magical live interactive experience when you take The TOUR!
Check out the new "tour about nothing" When Harry Met Seinfeld with On Location Tours.
The One World Observatory is open. Start by ascending to the top of the tallest building in the Western Hemisphere in less than sixty seconds, in state-of-the-art "Sky Pod Elevators" that feature a floor-to-ceiling LED screen showing the ever-evolving New York skyline. Once reaching the 100th floor, visitors can take in panoramic, uninterrupted views on the main platform. Click here about ordering tickets and getting a free collectible pin!
Explore NYC's Financial District with Wall Street Walks.
THIS WEEK IN NEW YORK: NIGHTLIFE & MUSIC
(6/25) Country music legend Dolly Parton performs at Forest Hills Stadium.
PLUS
(6/22, 6/24, 6/25) Lorna Luft at Feinstein's/54 Below.
(6/22) 54 Celebrates Pride Week, with a host of luminaries, drag queens, singers, and burlesque artists.
(now-6/26) Respected modern dance company Rioult Dance NY performs at the Joyce Theater.
(6/22) David Allan Coe at B.B. King Blues Club & Grill.
(6/24) Sting and Peter Gabriel share the bill at Jones Beach.
(6/27) Sting and Peter Gabriel pair up again at Madison Square Garden.
(6/24) Svetlana and the Delancey Five at B.B. King Blues Club & Grill.
(6/24) Rose Summer Friday at Beautique.
(6/24-6/25) Legendary drag scene Lucky Cheng's takes over Stage 48.
(6/25) Electronic dance music isn't just for nightclubs, at least not in NYC. Summertime means taking the grooves to the high seas. Carried Away is a new series of nautical house and techno parties, with international DJs and the amazing scenery of Manhattan by night as enjoyed from the decks of Circle Line Sightseeing Cruises.
(6/25) Saturday Night Dance Cruise aboard the ZEPHYR.
(6/25) Cinderella's Tom Keifer at B.B. King Blues Club & Grill.
SNEAK PEEK, NEXT WEEK
PLUS
(6/30) Reggae crooner Maxi Priest performs at B.B. King Blues Club & Grill.
(6/30-7/1) Grammy award musician (and half of Simon & Garfunkel) Paul Simon performs for two evenings at Forest Hills Stadium.
(7/1) Who ya gonna call? The virtual reality Ghostbusters Experience arrives at Madame Tussauds New York!
(7/1) Summer of Hamilton gets underway at New York Historical Society, just in time for July 4th weekend, with a slew of activities honoring one of the founding fathers.
(7/3) 54 Celebrates Prince at Feinstein's/54 Below.
(7/4) July 4th Weekend Festivities, including the Macy's 4th of July Fireworks, cruises, and more!
(7/6) The rock queen with opera range Pat Benatar performs at the Beacon Theatre.
(7/8) Legendary folk artist Bob Dylan performs at Forest Hills Stadium.
(7/9) 4Knots Music Festival takes place at Pier 84.
Read here for more information about summer outdoor concerts.
_______________________________________________________________________
Like what you see here? Share it with your friends on Facebook!
Click here if you're looking for more things to do in June. (We've got July covered, too!)
Looking for Free Group Planning Services?
Get free advice on planning your group's trip to New York.
RESTAURANTS

New York City's most famous landmark, the Empire State Build...

THEATER

Gaston Leroux's famous period thriller is now one of Broadwa...

SHOPPING

The world's largest source of cameras, camcorders, and more ...

SIGHTSEEING

The only provider of ferry transportation to the Statue of L...
Reader Feedback