This Week in NYC (3/25-4/2)
March 25, 2015 - by CG News Desk
THE BIG EVENT

Discover new treasures great and small at the sprawling Pier Antiques Show this weekend at Pier 94 (3/28-3/29)
---
EXHIBITION OF THE WEEK
The final episodes of Mad Men begin April 5. The exhibit Matthew Weiner's Mad Men now at the Museum of the Moving Image is a must for fans, including authentic sets of Don Draper's office and the family kitchen, plus costumes, Draper's 'box of secrets' and much more. Through June 14.
PLUS: Lincoln and the Jews at the New York Historical Society is brimming with authentic letters and other artifacts demonstrating Lincoln's extensive friendships and working relationships with Jewish people...New York Botanical Garden's gorgeous Orchid Show: Chandeliers is now open...Lauren Bacall: The Look is now open at the Museum at the Fashion Institute of Technology ...Audubon's Aviary: The Final Flight (Part III of The Complete Flock) at New York Historical Society... At the Intrepid Sea, Air & Space Museum, explore Hubble@25...New at The Morgan Library & Museum, Lincoln Speaks: Words that Transformed a Nation...Get out of the cold, dreary weather into the warmth for a glimpse of beauty at AMNH's Butterfly Conservatory: Tropical Butterflies Alive in Winter...
---
COMEDY
Sarah Colonna from Chelsea Lately performs at Gotham Comedy Club (3/27-3/29)
PLUS: Running Late with Scott Rogowsky at Carolines (3/26)..Catch great acts every night at Dangerfield's....
__________________________________________________________________
KIDS
Kids of all ages will want to flock to Luna Park in Coney Island's 2015 Season Opening. (3/29)
PLUS: Say hello to spring with great acrobatics in Catch Me at the New Victory Theater (3/28-4/18)...Harold and the Purple Crayon at Brooklyn Center for the Performing Arts (3/29)...See Katniss Everdeen from The Hunger Games up close and personal, now at Madame Tussauds New York!...Last chance to catch Marvel Avengers S.T.A.T.I.O.N. at Discovery Times Square!...
---
SIGHTSEEING
Baseball spring training is underway, with Opening Day just around the corner! Take the Yankee Stadium Tour now!
PLUS: New York Water Taxi is offering a combo rate for a New York City cruise plus admission to the National 9/11 Memorial Museum for $54.
__________________________________________________________________________
NIGHTLIFE & MUSIC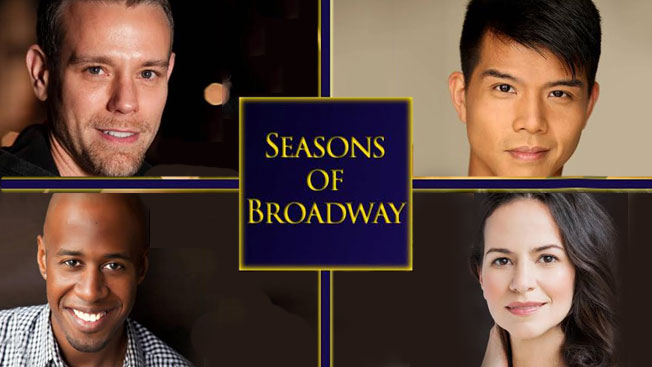 Seasons of Broadway at B.B. King Blues Club & Grill features Adam Pascal, Telly Leung, Mandy Gonzalez, Anthony Rapp and others. (3/30)
PLUS: Debbie Harry at Cafe Carlyle (now-4/4)...Manon at
the Met (3/25, 28)...Kid Creole & the Coconuts at B.B. King Blues Club (3/25)...Lauryn
Hill Acoustic at City Winery (3/25)...
Melissa Manchester at 54 Below (3/26-3/28)...Angie Stone at B.B. King Blues Club
(3/27)...Cirque Fridays at Highline Ballroom (3/27)...Bjork at New York City Center
(3/28)...Orchid Evenings at New York Botanical Garden (3/28)...Miranda Lambert at
Madison Square Garden (3/28)...They Might Be Giants at Music Hall of Williamsburg
(3/29)...Lez Zeppelin at Highline Ballroom (3/30)
---
SNEAK PEEK, NEXT WEEK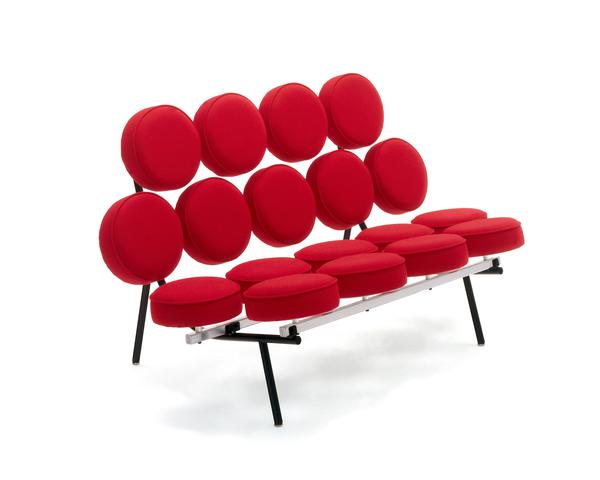 PLUS: Designing Home: Jews and Midcentury Modernism at the Museum of Jewish Heritage-Through a showcase of vintage furnishings, housewares, and graphics, this exhibition explores how Jewish émigré and American-born designers and architects helped spark America's embrace of midcentury modernism. (3/31)...
Patti LuPone: The Lady with the Torch begins a two week stint at 54 Below. (4/2-4/14)
Reader Feedback