This Week in NYC (5/25-6/1)
May 25, 2016 - by CG News Desk
(5/25-6/1) Looking for what to do in New York? We've got the latest on all the goings-on in NYC, from concerts to museum exhibitions to comedy to the best in city sightseeing. Read on for our picks for the best of this week in New York City.
THIS WEEK IN NEW YORK: THE BIG EVENT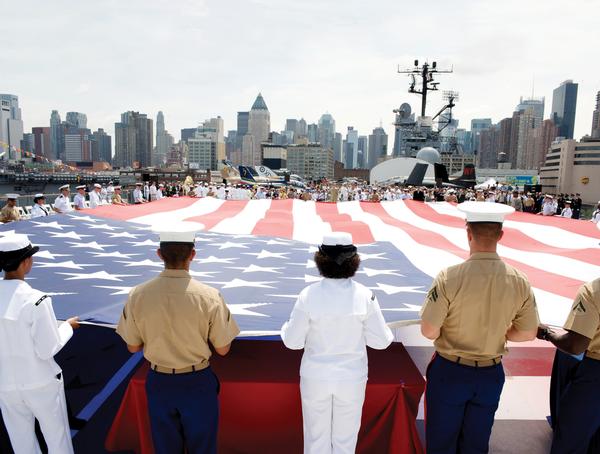 (5/25-5/30) Get set for Fleet Week will a full schedule of events aboard the Intrepid Sea, Air & Space Museum, including the kickoff of free summer flicks, starting with Top Gun (5/27).
PLUS
(5/27-5/29) Mad Max Memorial Day Weekend at the Museum of the Moving Image in Queens.
(5/28-5/30) Jackson Pollock's sidewalk sale of his paintings in 1931 has evolved into the annual Washington Square Outdoor Art Exhibit, a juried show displaying the work of over 125 artists. Meet and speak with the talent while exploring fine art jewelry, glass, woodworking, ceramics, and more, all of it for sale. Noon to 6pm, rain or shine.
(5/28-6/4) World Stamp Show-NY 2016 takes place at Javits Center.
(5/29) Sailor Jerry's Spice Rum Block Party w/Caged the Elephant celebrates Fleet Week with tattoos, hair cuts, American BBQ, boozy ice cream, and more at Pier 84.

THIS WEEK IN NEW YORK: EXHIBITION OF THE WEEK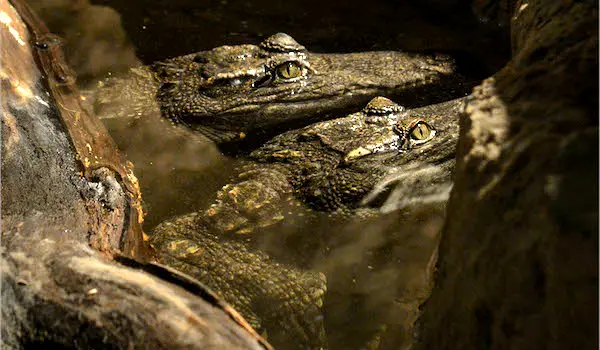 (5/28) The American Museum of Natural History welcomes an exhibit with bite: Crocs: Ancient Predators in a Modern World, providing a fascinating look at the world of archosaurs, a group that includes alligators and crocodiles as well as extinct dinosaurs and modern birds.
PLUS
(5/27-9/7) The Guggenheim's newest exhibition is the first comprehensive retrospective in nearly 50 years of the work of pioneering artist and educator László Moholy-Nagy (1895–1946). Moholy-Nagy: Future Present examines the full career of the utopian modernist who believed in the power of art and technology as a vehicle for social transformation and the betterment of humanity. The presentation brings together more than 300 works, some of which have never before been shown publicly in this country.

(5/28-7/24) Life is But a Dream, a whimsical two-story house transformed into a childlike dream, opens along with a summer full of art and exploration on Governor's Island.
(new) Manus x Machina: Fashion in an Age of Technology is open at the Metropolitan Museum of Art. The Costume Institute's spring 2016 exhibition explores how fashion designers are reconciling the handmade and the machine-made in the creation of haute couture and avant-garde ready-to-wear.
(now-9/11) Impresssionism: American Gardens on Canvas has opened at the New York Botanical Garden. In the Conservatory, stroll through an American Impressionist garden, a stunning interpretation by Francisca Coelho, NYBG's renowned curator and designer, of the alluring gardens that influenced iconic artists such as Childe Hassam and John Singer Sargent. In the Art Gallery, view a beautiful complementary display of more than 20 paintings and sculptures.
(now-7/24) Edgar Degas: A Strange New Beauty dazzles at MoMA, with over 100 rarely seen monotypes, joined by related paintings, drawings, pastels, sketchbooks, and prints, showing Degas at his most modern.
(new) Through nearly 140 works, Roberto Burle Marx: Brazilian Modernist at the Jewish Museum explores the prolific Brazilian landscape architect's output—including paintings, sculptures, theater designs, textiles, and jewelry—as well as related works by contemporary artists and examples from Burle Marx's varied collections.
(now-7/31) Hey! Ho! Let's Go! Ramones and the Birth of Punk takes a look at the legendary New York-bred band. The show premieres in April, 2016 at the Queens Museum.
(now-8/14) Stitching History from the Holocaust unveils dress patterns created by Hedy Strnad, a victim of the Holocaust, found 60 years after her family's escape from Nazi-occupied Czechoslovakia. Their story is brought to life through the contemporary creation of Hedy's designs and the piecing together of Hedy's history with her husband, Paul Strnad. Museum of Jewish Heritage.
(now-6/18)The ancient Greek city of Dion comes to New York City in the form of some extraordinary artworks and artifacts, never before seen on these shores and now on view at the Onassis Cultural Center NY. The exhibition, Gods and Mortals at Olympus: Ancient Dion, City of Zeus, displays more than 90 artworks and artifacts—including mosaics, sculptures, jewelry, ceramics, coins, glass, and implements—dating from the tenth century B.C. to the fourth century A.D.
(now-8/7) Isaac Mizrahi: An Unruly History, the first-ever retrospective on the iconic fashion designer, opens at the Jewish Museum.
(now-1/17) The exciting new exhibit Dinosaurs Among Us, at the American Museum of Natural History, examines how one group of dinosaurs evolved into the birds of today.
(now-9/25) Mo Willems' beloved children's book characters are distinctly New York, from Trixie's very first Brooklyn "Aggle Flaggle Klabble!" to the Mike Nichols and Elaine May inspirations of Elephant and Piggie to the public transportation-obsessed Pigeon. The new exhibition The Art and Whimsy of Mo Willems at the New-York Historical Society brings together original art, sketches, animation cels, and sculptures, all framed by Willems' life in New York and how it influenced his iconic characters. The show is in an immersive, child-friendly space, featuring an imaginative New York cityscape on the gallery walls, two reading areas, and family audio guides narrated by Willems himself.
(now-10/11) Picturing Prestige: New York Portraits at the Museum of the City of New York shows off the work of some of the leading American painters circa 1700-1860, as they fixed the likenesses of that era's 1% for all time.
(ongoing) Vikings have arrived in Times Square! The term "viking" conjures some basic images, usually that of a fair-haired, statuesque male (think Marvel Comics' Thor, named after the Norse God of Thunder), either in combat or on a ship. It is a noun, a general term defining people from the regions we now know as Sweden, Scandinavia, or Norway, but between 750-1100 AD (well before the regions were named) it was also a verb, meaning "to travel." Viking treasures have now traveled to New York, where they can be explored in the new Vikings The Exhibition, now open at Discovery Times Square.
(permanent) New York's latest resident is a 122-foot-long dinosaur so new it has yet to be formally named. Going by "Titanosaur" for now, it has taken up residence at the American Museum of Natural History, in a cast of 84 fossil bones uncovered in Patagonia in 2014. The find included a colossal 8-ft. thigh bone, whose shape and size indicated a new species—and one of the biggest dinosaurs ever found. The titanosaur is so large, in fact, that it doesn't fit in the gallery: a 39-ft.-long neck in a new permanent exhibit extends out towards the elevator banks.
(ongoing) Agitprop! at the Brooklyn Museum connects contemporary art, social change, and historic moments in creative activism.
(ongoing) The Secret World Inside You provides an incredible tour of the trillions of micro-organisms living in and on the human body at the American Museum of Natural History.
(ongoing) On The Line: Intrepid & The Vietnam War is up at the Intrepid Sea, Air & Space Museum. Intrepid made three tours of duty in Vietnam between 1966-1969. Here's a coupon!
(through 5/30) Final weekend! The Butterfly Conservatory flutters into the AMNH.
(ongoing) Saturday Night Live: The Exhibition is open at Premier Exhibitions 5th Avenue. Get your discount coupon here!
(now-8/16) Beauty—Cooper Hewitt Design Triennial, with over 250 recent works by 63 designers that seek to answer the question "Why Beauty Now?," is up at the Cooper Hewitt, Smithsonian Design Museum.
THIS WEEK IN NEW YORK: COMEDY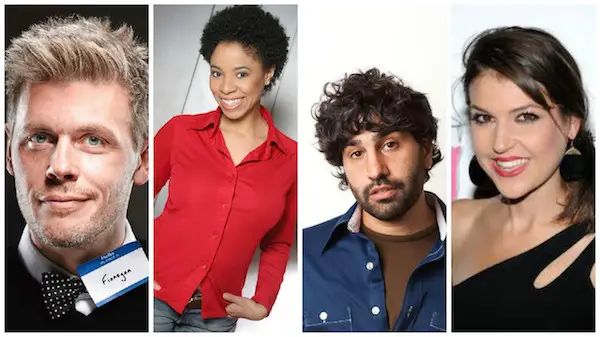 (5/27) MDW Stand Up NY Showcase, featuring VH1's Christian Finnegan, SNL's Marina Franklin, Anthony Devito, and Ashley Astin Morris at Stand Up NY.
PLUS
(5/26) College Night with Jared Freid at Stand Up NY.
(5/27-5/28) Joey Kola performs at Gotham Comedy Club.
(5/28) Mike Vecchione, Scott McFadden, and Ross Bennett at Broadway Comedy Club
Get free admission for 2 to Stand Up NY!
Get free and reduced admission to Broadway Comedy Club with this coupon!
THIS WEEK IN NEW YORK: KIDS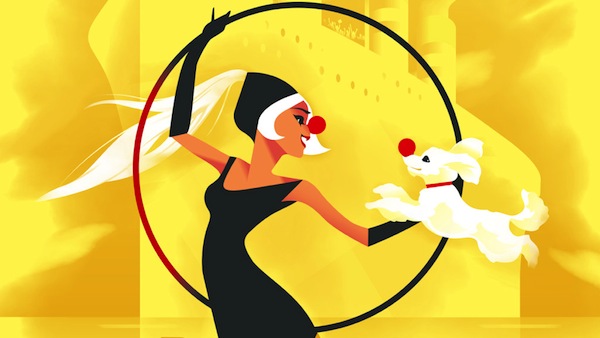 (now-6/12) Big Apple Circus: The Grand Tour returns to Cunningham Park in Queens.
PLUS
(5/28) Watson Adventures' Wizard School Scavenger Hunt for Harry Potter Fans takes place at the Metropolitan Museum of Art
(now-10/9) Arcade Classics: Video Games from the Museum's Collection at the Museum of the Moving Image.
(Ongoing) Explore the beautiful interactive exhibit Connected Worlds at the New York Hall of Science in Queens.
THIS WEEK IN NEW YORK: SIGHTSEEING
(now-9/25) Circle Line's BEAST is back! Kick off your Memorial Day Weekend checking out Manhattan Harbor, riding at 45 miles an hour! Circle Line also recently launched its Hello, Brooklyn! Cruise, which not only explores highlights of Brooklyn, but gives guests the chance to purchase beer and snacks from Brooklyn vendors including Brooklyn Brewery, Junior's, Brooklyn Cured, and more!
Take a selfie with new arrival James Bond, Taylor Swift, One Direction, Ed Sheeran, and countless other famous celebs at Madame Tussauds New York!
Explore NYC with a magical live interactive experience when you take The TOUR!
Check out the new "tour about nothing" When Harry Met Seinfeld with On Location Tours.
The One World Observatory is open. Start by ascending to the top of the tallest building in the Western Hemisphere in less than sixty seconds, in state-of-the-art "Sky Pod Elevators" that feature a floor-to-ceiling LED screen showing the ever-evolving New York skyline. Once reaching the 100th floor, visitors can take in panoramic, uninterrupted views on the main platform. Click here about ordering tickets and getting a free collectible pin!
Explore NYC's Financial District with Wall Street Walks.
Check out the hottest spots to eat and drink in the Flatiron District and Williamsburg with Like a Local Tours.
THIS WEEK IN NEW YORK: NIGHTLIFE & MUSIC
(5/25-5/26) Cyndi Lauper & Boy George share the bill at the Beacon Theatre with special guest Rosie O'Donnell.
(5/25) Glee and Broadway star Matthew Morrison croons at Feinstein's/54 Below.
(5/26) Zephyr Happy Hour on a Boat with New York Water Taxi.
(5/26) Harlem Gospel Choir Sings Prince: A Musical Remembrance at B.B. King Blues Club & Grill.
(5/27) The Skivvies shake it up at at Feinstein's/54 Below.
(5/29) Craft Beer and Hot Dog Showdown at Stuyvesant Cove Park.
SNEAK PEEK, NEXT WEEK
(6/2) A Special Benefit Performance by Darryl 'DMC' McDaniels at Howl at the Moon.
(6/1) mental_floss Trivia Show: the fun publication mental_floss hosts its own trivia night at Le Poisson Rouge.
(6/1-6/15) World Science Festival: ReThink Science, an annual celebration of scientific innovations, takes place at various locations around NYC.
________________________________________________________________________________
Like what you see here? Share it with your friends on Facebook!
Click here if you're looking for more things to do in June. (We've got July covered, too!)
Looking for Free Group Planning Services?
Get free advice on planning your group's trip to New York.
RESTAURANTS

A sophisticated, elegant steakhouse with generous portions o...

THEATER

A powerful, sweeping new musical about the Statue of Liberty...

SHOPPING

An array of quality branded merchandise showcasing HBO's® aw...

SIGHTSEEING

BODY WORLDS: PULSE shows the science of the human body, and ...
Reader Feedback