Featured Listings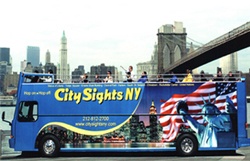 CitySights NY· Our hop-on, hop-off bus tours are operated on a fleet of new...
THE BIG EVENT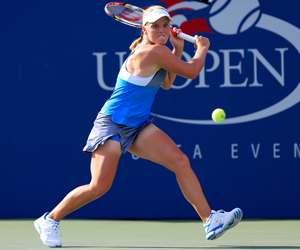 Get set for the 2014 US Open (8/25-9/8) where the world's greatest tennis players compete on New York's grandest stage, at the USTA Billie Jean King National Tennis Center in Flushing Meadows-Corona Park.
PLUS: Jazz Age Evenings: Cocktails, concerts and Dancing at New York Botanical Garden (8/21). At the Seaport Food & Film Festival, enjoy a screening of the French classic Amelie (8/21). Morton's The Steakhouse brings a taste of Maine back to New York with $35.95 2lb steamed lobsters (8/22); Enjoy an evening under the stars during Astronomy Night at The Intrepid (8/23). The New York Renaissance Faire continues! Discount tickets available online. Saturdays, Sundays, and Labor Day through September 21. Rain or shine.
---
Click here to sign up for our events newsletter.
---
EXHIBITION OF THE WEEK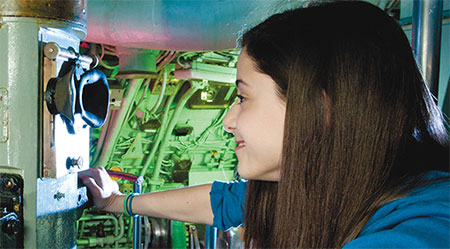 Submerged, A New Interactive Submarine Exhibit at The Intrepid, makes the history and function of submarines come alive for children and families.
PLUS: Madeline in New York: The Art of Ludwig Bemelmans at the New-York Historical Society celebrates the 75th anniversary of Madeline's publication, and her creator Ludwig Bemelmans, with an exhibition of more than 90 original artworks (Through Oct. 19); What's Up Doc? The Animation Art of Chuck Jones, is now at The Museum of The Moving Image, there are cartoon screenings, too!; Jeff Koons: A Retrospective at The Whitney; Ai Weiwei: According to What? at Brooklyn Museum; Under the Same Sun: Art from Latin America Today at the Guggenheim Museum features contemporary works by 37 artists and collaborative duos from 16 countries.
---
COMEDY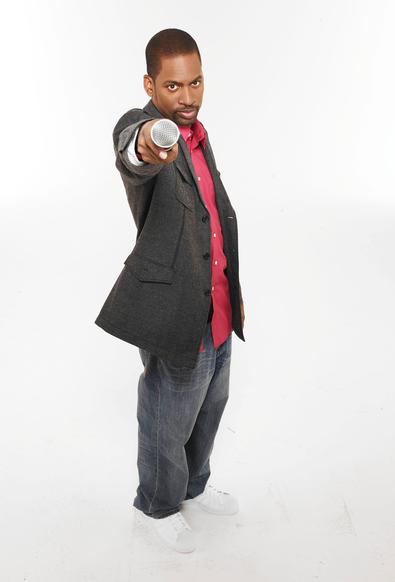 Tony Rock kills it at Gotham Comedy Club (8/22-24)
PLUS: Stand Up on the Spot! W/Ted Alexandro, Big Jay Oakerson, Mark Normand, Michelle Buteau, Cipha, Maddog Mattern, Robby Slowik, and More at The Stand (8/20); Wyatt Cenac, Joe List, Chris Gethard, Gary Gulman, Mark Normand, Aaron Berg and More at The Stand (8/21); ; Laughing Buddha Comedy w/Jeff Lawrence, Kurt Metzger and Friends at The Stand (8/23); Frantic! Free Comedy Show Hosted by Michael Kosta at The Stand, featuring Christian Finnegan, Byron Bowers, Lauryn Petrie, Jonas Barnes, and more! (8/25)
---
KIDS

All aboard a special Kids Cruise with Circle Line Sightseeing Cruises, this time, special guests are Baze and His Silly Friends and The Berenstain Bears (8/23)
PLUS: Get the whole family in the act with Watson Adventures' Grand Central Scramble Family Scavenger Hunt at Grand Central Terminal(8/23); Reading with the Stars: Ricky's Might Robot at The Scholastic Store (8/23) ; Kid Around with Stacey Peasley at South Street Seaport, an event featuring live music, story time, games and more (8/24); Bond and enjoy special family activities at Family Sundays at The Rubin Museum of Art (8/24); sign up to be a member of S.H.I.E.L.D. at Marvel Avengers S.T.A.T.I.O.N. at Discovery Times Square.
---
SIGHTSEEING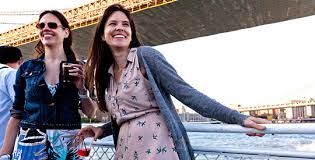 Grab a friend and kick back with a drink while soaking up the sights aboard the Zephyr Happy Hour Cruise by Circle Line Downtown (8/21-22)-they also have a Saturday Night Dance Cruise (8/23)

PLUS: Explore A Taste of Ireland at The Queens Historical Society at Kingsland Homestead (8/23); Yankee Stadium Tours is a must for baseball and Yankees fans!
---
NIGHTLIFE & MUSIC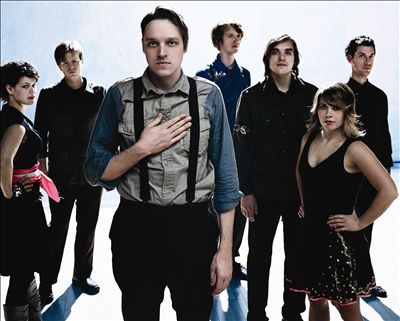 Arcade Fire performs at Barclays Center (8/22-24)
PLUS: Rod Stewart and Santana perform at Nikon at Jones Beach Theater (8/20); New York Choral Society presents the 54th Annual Summer Sings with Mozart's Requiem at Symphony Space (8/20); WBGO Latin Jazz Cruise on Spirit Cruises (8/20) Flavor Flav & Flavortronz at B.B. King Blues Club (8/20); No Cover Live Music, at Moscow 57 (8/20-24). Waste away in Margarataville with Jimmy Buffett & The Coral Reefer Band at Nikon at Jones Beach Theater (8/21); George Clinton and Parliament Funkadelic at Watermark Bar & Lounge (8/21) Will Hoge at Highline Ballroom (8/21). It's a Kurtis Blow Krush Groove Reunion with Special Guest Dougie at B.B. King Blues Club (8/22); Cirque Fridays at Highline Ballroom (8/22) Dance the last dog days of summer away at Warm UP 2014 at MoMA PS1 (8/23); Air Supply comes to B.B. King Blues Club (8/23); Lyle Lovett performs at The Beacon Theatre (8/23). Start your Sunday off right with a Gospel Brunch at B.B. King Blues Club (8/24); Fania All Stars at Central Park Summerstage (8/24); B.B. King Blues Club All Stars, Featuring the Harlem Blues Project at B.B. King Blues Club (8/26)
---
SNEAK PEEK, NEXT WEEK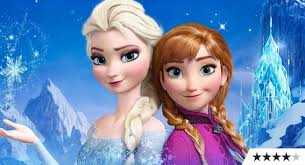 Front Row Cinema presents a FREE screening of Frozen at South Street Seaport (8/27)
PLUS: Astronomy Live: Life on Other Worlds at the American Museum of Natural History (8/26); ; Christian Finnegan, Joe List, Pete Davidson, Sean Donnelly, Damien Lemon and More at The Stand (8/27)
Archives:
Related Articles
Most Popular Articles on CGNY