This Week in NYC
THE BIG EVENT
Get ready to meet your favorite author at the annual Brooklyn Book Festival (9/21) The main and final day of the event has separate sections for adults and children.
PLUS: The 88th Annual Feast of San Gennaro continues, in Little Italy, through Sept. 21! The New York Art, Antique & Jewelry Show is happening all weekend long at the Park Avenue Armory (9/18-9/21) The German-American Steuben Day Parade marches in Midtown. (9/20)
---
Click here to sign up for our events newsletter.
---
EXHIBITION OF THE WEEK
Mac Conner: A New York City Life, is now on view at the Museum of the City of New York.
PLUS: Check out Playing with Fire: Political Interventions, Dissident Acts, and Other Mischievous Actions at Museo del Barrio ... Nam June Paik: Becoming Robot opens at Asia Society and Museum ... Jeff Koons: A Retrospective is going on now at The Whitney Museum of American Art ... Submerged, A New Interactive Submarine Exhibit at The Intrepid makes the history and function of submarines come alive for children and families ... What's Up Doc? The Animation Art of Chuck Jones, is now at The Museum of The Moving Image, there are cartoon screenings, too! ... Ai Weiwei: According to What? at Brooklyn Museum; Madeline in New York: The Art of Ludwig Bemelmans at the New-York Historical Society celebrates the 75th anniversary of Madeline's publication, and her creator Ludwig Bemelmans, with an exhibition of more than 90 original artworks (Through Oct. 19) ... The Paris of Toulouse-Lautrec: Prints and Posters at the Museum of Modern Art (MoMA) ... Under the Same Sun: Art from Latin America Today at the Guggenheim Museum features contemporary works by 37 artists and collaborative duos from 16 countries.
---
COMEDY
Amy Schumer, Amber Tamblyn and others peform at the Eugene Mirman Comedy Festival 2014 at The Bell House (9/18)
PLUS: Janeane Garofalo, Mike Vecchione, Kurt Metzger, Jessica Kirson, Joe List, Aaron Berg, Casey Balsham, Robby Slowik, and more at The Stand (9/18); Michelle Buteau, Wyatt Cenac, Chris Stefano, Joe List and More at The Stand (9/18); Wanda Sykes at Prudential Hall (9/19) ; Tom Papa at Gotham Comedy Club (9/19-9/20) ; Anniversary Weekend w/Pete Lee, Kurt Metzger, Nikki Glaser, Ari Shaffir, Mike Vecchione, Sean Donnelly, and More at The Stand (9/21)
KIDS
Kids (and adults alike) can explore their inner engineer, at the 2014 World Maker Faire at the New York Hall of Science (9/20-9/21)
PLUS: The Haunted Pumpkin Garden opens at New York Botanical Garden (9/20); also at NYBG, it's the last chance to try Family Dinners with Mario Batali's Chefs (9/21); grab your flannel and hit Queens County Farm for the Queens Farm Festival (9/20-9/21). Sign up to be a member of S.H.I.E.L.D. at Marvel Avengers S.T.A.T.I.O.N. at Discovery Times Square.
---
SIGHTSEEING
Explore 20+ working film trailers and see what it's like to film scenes in New York on Location, a day long event, sponsored by the Museum of the Moving Image. Admission to the museum will be free all day. (9/21)
PLUS: Take a scenic Bear Mountain Cruise with Circle Line Sightseeing Cruises and enjoy Oktoberfest in Bear Mountain State Park. (9/20-9/21) ; Yankee Stadium Tours is a must for baseball and Yankees fans!
---
NIGHTLIFE & MUSIC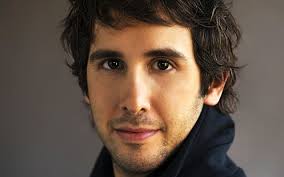 Josh Groban, Renee Fleming and others perform with the New York Philharmonic at La Dolce Vita, a tribute to the music of Italian Cinema (9/18)
PLUS: The Eagles perform at Madison Square Garden (9/18); Bobby DiBlasio performs at B.B. King Blues Club (9/18); Sam Smith at United Palace Theatre (9/18); Rock/punk outfit The Replacements (w/The Hold Steady and Deer Tick) perform at Forest Hills Stadium (9/19) ; Brendan James is at Highline Ballroom (9/19); The Dandy Warhols are at The Music Hall of Williamsburg (9/19-9/20) Jeff Goldblum and the Mildred Snitzer Orchestra perform at The Carlyle (9/16-9/20); Tedeshi Trucks Band performs at The Beacon Theatre (9/19-9/20); Jason Mraz and Raining Jane in All Five Boroughs at Kupferberg Center for the Arts (9/19); Classic rock group Asia takes the stage at B.B. King Blues Club (9/20)
---
SNEAK PEEK, NEXT WEEK
Get ready to tailgate on the water with New York Water Taxi's NFL On the Hudson Cruise (9/22)
PLUS: La Boheme at The Met (9/23) The Black Keys at Barclays (9/23-24) ; Ask Me Another: VIP Guest Lewis Black at The Bell House (9/23) ; The 2014 Medieval Festival at The Cloisters (9/28)
Reader Feedback -
0 Replies