This Week in NYC (5/20-5/28)
May 20, 2015 - by CG News Desk
THE BIG EVENT
It's Memorial Day Weekend, as well as Fleet Week! (5/20-5/26) Remember the armed forces with special family events aboard the Intrepid Sea, Air & Space Museum.
PLUS: Jones Beach Air Show US Airforce Thunderbirds 12th Anniversary (5/23-5/24). Mad Men may be over, but you can stil check out the Mad Men exhibit at the Museum of the Moving Image with original sets, costumes and more. Throughout May, check out some of the tastiest food in NYC with Mad. Sq. Eats.
EXHIBITION OF THE WEEK
It's the final weekend to catch the annual Butterfly Conservatory: Tropical Butterflies Alive in Winter (through 5/24)
PLUS: Frida Kahlo's Garden is now open at The New York Botanical Garden. The summertime exhibit will also include specially themed evening events. China: Through the Looking Glass opens at the Metropolitan Museum of Art ...America Is Hard to See, now at the new Whitney...Saving Place: Fifty Years of New York City Landmarks now at MCNY...Designing Home: Jews and Midcentury Modernism at the Museum of Jewish Heritage...Life at the Limits: Stories of Amazing Species now at The American Museum of Natural History...Basquiat: The Unknown Notebooks, now at Brooklyn Museum...Lincoln and the Jews at the New York Historical Society is brimming with authentic letters and other artifacts demonstrating Lincoln's extensive friendships and working relationships with Jewish people...Revolution of the Eye: Modern Art and the Birth of American Television, now at The Jewish Museum...A Year with Children 2015 at The Guggenheim... At the Intrepid Sea, Air & Space Museum, explore Hubble@25...At The Morgan Library & Museum, Lincoln Speaks: Words that Transformed a Nation...Explore an interactive retrospective of Bjork's work at MoMA (through 6/7)...The exhibit Matthew Weiner's Mad Men now at the Museum of the Moving Image is a must for fans, including authentic sets of Don Draper's office and the family kitchen, plus costumes, Draper's 'box of secrets' and more. (through 6/14)
COMEDY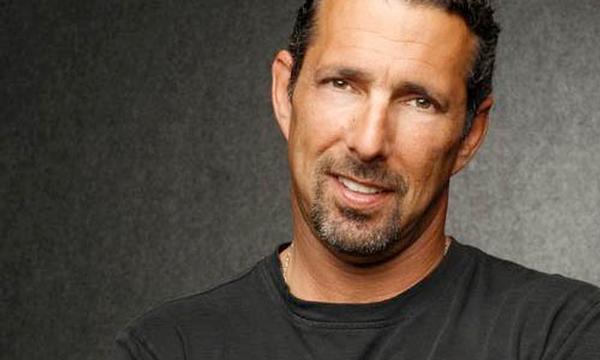 Rich Vos brings the house down at Gotham Comedy Club (5/22-5/23)
PLUS: Running Late with Scott Rogowsky w/special guest Robert Klein at Caroline's (5/21)...check out the hottest new talent at Broadway Comedy Club... The Office's Craig Robinson performs all weekend at Carolines on Broadway (5/21-5/24)
________________________________________________________________
KIDS

Big Apple Circus: Metamorphosis returns to Cunningham Park! (now-6/14)
PLUS: Family Bowl at Brooklyn Bowl (5/23)...Catch Marvel Avengers S.T.A.T.I.O.N. at Discovery Times Square!...you can also order tickets NOW for Discovery Times Square's Hunger Games Exhibit, coming in July!...See Katniss Everdeen from The Hunger Games up close and personal, at Madame Tussauds New York! World's Fair Train Show at Queens Botanical Garden (5/23-5/25)...
---
SIGHTSEEING
Circle Line's Beast kicks off its summer season. Enjoy the beauty of the Manhattan skyline at top speed! Wet suit recommended but not required.
PLUS: Baseball season is heating up! Take the Yankee Stadium Tour now! ...New York Water Taxi is offering a combo rate for a New York City cruise plus admission to the National 9/11 Memorial Museum for $54...Order tickets NOW for SNL: The Exhibition, opening 5/30...New York Cocktail Cruises with Spirit Cruises (5/21)...Bring a a date aboard for the New York Fleet Week Lunch or Dinner Cruise with Bateaux New York (5/21-5/26)...
________________________________________________________________________
NIGHTLIFE & MUSIC
Academy Award winner Buffy Sainte-Marie performs songs from her new album, Power in the Blood, at Highline Ballroom (5/20)
PLUS: TV on the Radio at Kings Theatre (5/20)...Cirque Fridays at Highline Ballroom (5/22)...Wasabassco's Pirate Show at Bell House (5/21)...Two Gentlemen of Verona at Bryant Park (now-5/31)...US Vet and singer, Kim Sutton in Anchors Away: Don't Tell Mama...Earth, Wind & Fire Tribute show at B.B. King Blues Club & Grill (5/22)...The Complete Pink Floyd Experience: Beyond the Wall at Highline Ballroom (5/23)...Saturday Night Dance Cruise with New York Water Taxi (5/23)...The Allman, Neville & Pitchell Band at Lucille's (two shows, 5/23)...Tony winner/Grammy nominee Melba Moore turns up the heat at 54 Below (5/22-5/23)...Bob Dylan's 74th Anniversary with The Complete Unknowns at B.B. King Blues Club & Grill (5/25)
---
SNEAK PEEK, NEXT WEEK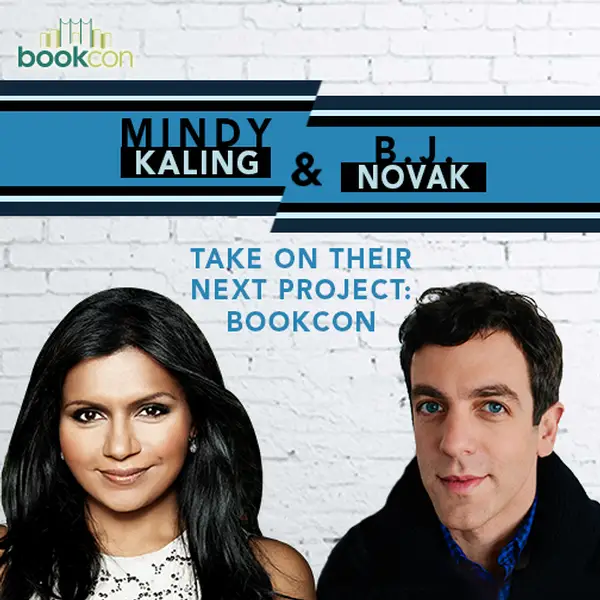 BookCon at Javits Center will feature special signing events with Jason Segel, Mindy Kaling, Felicia Day, Candace Bushnell, Jodi Picoult, Nick Offerman and others.
PLUS: Pixies at The Beacon (5/26-5/27)...The Who come to town at Barclays (5/26) and Forest Hills Stadium, w/Joan Jett (5/30)
Reader Feedback