This Week in NYC (5/4-5/11)
May 4, 2016 - by CG News Desk
(5/4-5/11) Looking for what to do in New York? We've got the latest on all the goings-on in NYC, from concerts to museum exhibitions to comedy to the best in city sightseeing. Read on for our picks for the best of this week in New York City.
THIS WEEK IN NEW YORK: THE BIG EVENT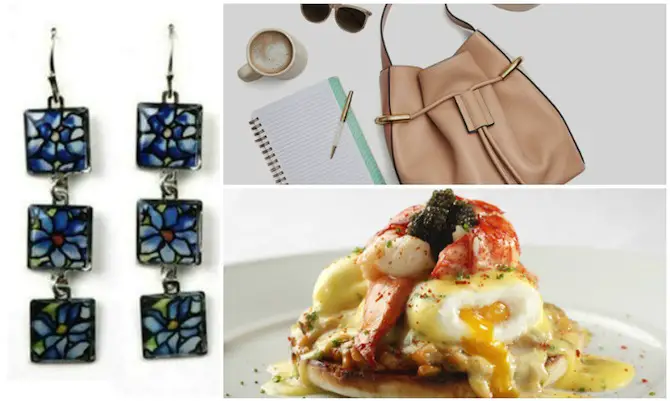 This Sunday is Mother's Day! Shower mom with some extra love with a special treat, such as a scrumptious brunch, dinner on a cruise, or a sparkly new piece of jewelry! Read on for more suggestions in our Mother's Day Dining, Shopping, and Jewelry Guides.
PLUS
(5/5-5/8) Catch the latest from the art world as the Frieze Art Fair takes over New York's Randall's Island Park. Specially commissioned Frieze Projects are joined by a festival Sculpture Park, Frieze Talks, and artwork from over one thousand of the world's leading artists. The park is easily reached by New York Water Taxi ferry service.
(5/7-5/8) It's been nearly a century since The America's Cup yachting competition was held in New York Harbor, but this weekend you can find six international teams squaring off over the oldest international sporting trophy in the world. The globe's best sailors and fastest boats will race amid the spectacular surroundings of lower Manhattan's skyline. Battery Park City and the Brookfield Place Waterfront Plaza will be the center of activity, with a central event village, and thousands of spectators watching from shore and spectator boats. Races run both days, 2pm to 3:30pm, with courses and the number of races determined by the weather.
(5/8) The Music of Nina Simone Brunch and Performance featuring Ramona Renea at Highline Ballroom.
(5/7-5/8) Mother's Day Weekend Party at the New York Botanical Garden.
THIS WEEK IN NEW YORK: EXHIBITION OF THE WEEK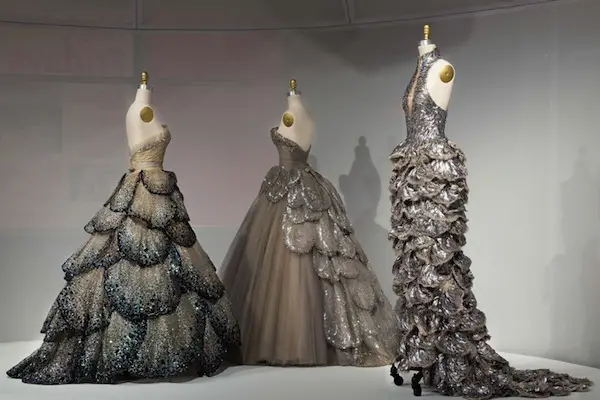 Upper Level Gallery View: Embroidery © The Metropolitan Museum of Art
(5/5) Manus x Machina: Fashion in an Age of Technology opens at the Metropolitan Museum of Art. The Costume Institute's spring 2016 exhibition, presented in the Museum's Robert Lehman Wing, will explore how fashion designers are reconciling the handmade and the machine-made in the creation of haute couture and avant-garde ready-to-wear.
PLUS
(5/5) Catch a special screening of the new documentary film, Remember Us: The Hungarian Hidden Children to commemorate Yom HaShoah at The Anne Frank Center USA. Evi Blaikie, Hungarian hidden child, will introduce the film and share some of her own experiences of the war and its aftermath.
(now-7/24) Edgar Degas: A Strange New Beauty dazzles at MoMA, with over 100 rarely seen monotypes, joined by related paintings, drawings, pastels, sketchbooks, and prints, showing Degas at his most modern.
(5/6) Roberto Burle Max: Brazilian Modernist opens at the Jewish Museum. More than 140 works from the prolific landscape artist are on display, including paintings, jewelry, glass, and other creations.
(now-7/31) Hey! Ho! Let's Go! Ramones and the Birth of Punk takes a look at the legendary New York-bred band. The show premieres in April, 2016 at the Queens Museum.
(now-5/15) From the vibrant hues of his Marilyn Monroe prints to his Campbell's Soup cans, Andy Warhol's iconic, larger-than-life works often reflect our culture more than the artist himself. A more understated view of the famed Pop Artist, however, is currently on display at the Morgan Library & Museum with Warhol by the Book, a retrospective of Andy Warhol's career as a book artist that provides a more personal look at this cultural superstar.
(now-8/14) Stitching History from the Holocaust, an exhibit that unveils dress patterns created by Hedy Strnad, a victim of the Holocaust, found 60 years after her family's escape from Nazi-occupied Czechoslovakia. Their story is brought to life through the contemporary creation of Hedy's designs and the piecing together of Hedy's history with her husband, Paul Strnad. Museum of Jewish Heritage.
(now-6/18)The ancient Greek city of Dion comes to New York City in the form of some extraordinary artworks and artifacts, never before seen on these shores and now on view at the Onassis Cultural Center NY. The exhibition, Gods and Mortals at Olympus: Ancient Dion, City of Zeus, displays more than 90 artworks and artifacts—including mosaics, sculptures, jewelry, ceramics, coins, glass, and implements—dating from the tenth century B.C. to the fourth century A.D.
(now-8/7) Isaac Mizrahi: An Unruly History, the first-ever retrospective on the iconic fashion designer, opens at the The Jewish Museum.
(now-1/17) The exciting new exhibit Dinosaurs Among Us, at the American Museum of Natural History, examines how one group of dinosaurs evolved into the birds of today.
(now-9/25) Mo Willems' beloved children's book characters are distinctly New York, from Trixie's very first Brooklyn "Aggle Flaggle Klabble!" to the Mike Nichols and Elaine May inspirations of Elephant and Piggie to the public transportation-obsessed Pigeon. The new exhibition The Art and Whimsy of Mo Willems at the New-York Historical Society brings together original art, sketches, animation cels, and sculptures, all framed by Willems' life in New York and how it influenced his iconic characters. The show is in an immersive, child-friendly space, featuring an imaginative New York cityscape on the gallery walls, two reading areas, and family audio guides narrated by Willems himself.
(now-10/11) Picturing Prestige: New York Portraits at the Museum of the City of New York shows off the work of some of the leading American painters circa 1700-1860, as they fixed the likenesses of that era's 1% for all time.
(ongoing) As season two of Vikings gets underway on The History Channel, the Vikings have arrived in Times Square! The term "viking" conjures some basic images, usually that of a fair-haired, statuesque male (think Marvel Comics' Thor, named after the Norse God of Thunder), either in combat or on a ship. It is a noun, a general term defining people from the regions we now know as Sweden, Scandinavia, or Norway, but between 750-1100 AD (well before the regions were named) it was also a verb, meaning "to travel." Viking treasures have now traveled to New York, where they can be explored in the new
(permanent) New York's latest resident is a 122-foot-long dinosaur so new it has yet to be formally named. Going by "Titanosaur" for now, it has taken up residence at the American Museum of Natural History, in a cast of 84 fossil bones uncovered in Patagonia in 2014. The find included a colossal 8-ft. thigh bone, whose shape and size indicated a new species—and one of the biggest dinosaurs ever found. The titanosaur is so large, in fact, that it doesn't fit in the gallery: a 39-ft.-long neck in a new permanent exhibit extends out towards the elevator banks.
(ongoing) New York has had a fascination with the treasures of King Tut since archaeologist Howard Carter unearthed them nearly a century ago. Visitors to Premier Exhibitions 5th Avenue can walk in Carter's footsteps in the remarkable recreation The Discovery of King Tut.
(ongoing) Agitprop! at the Brooklyn Museum connects contemporary art, social change, and historic moments in creative activism. Also at the Brooklyn Museum, Coney Island: Visions of an American Dreamland, 1861-2008.
(ongoing) The Secret World Inside You provides an incredible tour of the trillions of micro-organisms living in and on the human body at the American Museum of Natural History.
(ongoing) On The Line: Intrepid & The Vietnam War is up at the Intrepid Sea, Air & Space Museum. Intrepid made three tours of duty in Vietnam between 1966-1969. Here's a coupon!
(ongoing) The Butterfly Conservatory is back at AMNH.
(ongoing) Saturday Night Live: The Exhibition is open at Premier Exhibitions 5th Avenue. Also on display is King Tut in NYC! Get your discount coupon here!
(now-8/16) Beauty—Cooper Hewitt Design Triennial, with over 250 recent works by 63 designers that seek to answer the question "Why Beauty Now?," is up at the Cooper Hewitt, Smithsonian Design Museum.
THIS WEEK IN NEW YORK: COMEDY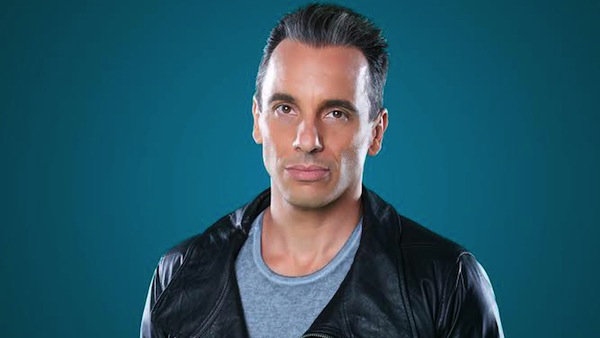 (5/6, 5/7, 5/9) Sebastian Maniscalco cracks ,em up at Beacon Theatre.
PLUS
(5/5) Jerry Seinfeld also performs one night at the Beacon Theatre.
(5/5) AXS TV Presents Gotham TV Live, hosted by Brad Garrett. With Andy Pitz, Danny Bevins, Drew Thomas, and Esther Ku, at Gotham Comedy Club.
(5/5) Mother's Day Comedy Show with Karith Foster and Mary Kennedy at Broadway Comedy Club.
(5/6) Stand Up NY Showcase with Marina Franklin, Sean Patton, Lenny Marcus, Andrew Schulz, and Aaron Berg at Stand Up NY.
Enjoy free admission for two to Stand Up NY with this coupon!
(5/6) Drunk Restoration Comedy: Star Wars Shakespeare at the Players Theatre.
Here's a coupon for free and discount admissions to Broadway Comedy Club!
(5/7) Stand Up NY Showcase with Damien Lemon, Felonius Monk, Ashley Austin Morris, Nick Vatterott, and Kurt Metzger at Stand Up NY.
THIS WEEK IN NEW YORK: KIDS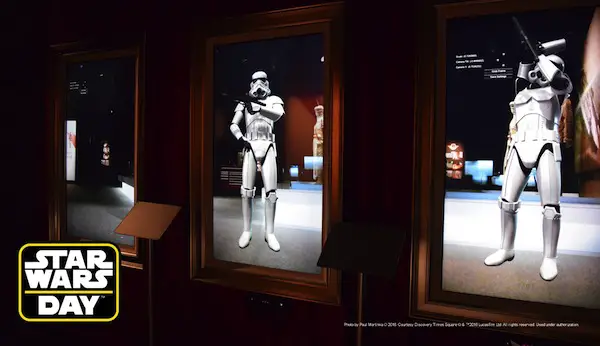 May the Fourth Be With You! Celebrate Star Wars Day at Discovery Times Square, with a full day of activities and prizes. See Star Wars and the Power of the Costume: The Exhibition, now on display. The interactive exhibit features 70+ costumes, including seven from the new film!
PLUS
(5/7) Watson Adventures' The Museum Strikes Back Scavenger Hunt for Star Wars Fans at the American Museum of Natural History.
(Ongoing) Explore the beautiful interactive exhibit Connected Worlds at the New York Hall of Science in Queens.
THIS WEEK IN NEW YORK: SIGHTSEEING
(new) Circle Line launches its Hello, Brooklyn! Cruise, which not only explores highlights of Brooklyn, but gives guests the chance to purchase beer and snacks from Brooklyn vendors including Brooklyn Brewery, Junior's Cheesecake, Brooklyn Cured, and more! Get 20% off this or any other Circle Line cruise, when you order online between now and May 26! Use code CRUISE20.
PLUS
(5/5) Zephyr Happy Hour on a Boat with New York Water Taxi.
Take a selfie with new arrival James Bond, Taylor Swift, One Direction, Ed Sheeran, and countless other famous celebs at Madame Tussauds New York!
Explore NYC with a magical live interactive experience when you take THE TOUR!
Check out the new "tour about nothing" When Harry Met Seinfeld with On Location Tours.
The One World Observatory is open. Start by ascending to the top of the tallest building in the Western Hemisphere in less than sixty seconds, in state-of-the-art "Sky Pod Elevators" that feature a floor-to-ceiling LED screen showing the ever-evolving New York skyline. Once reaching the 100th floor, visitors can take in panoramic, uninterrupted views on the main platform. Get a limited edition collectible pin with this coupon!
Explore NYC's Financial District with Wall Street Walks.
Check out the hottest spots to eat and drink in the Flatiron District and Williamsburg with Like a Local Tours.
THIS WEEK IN NEW YORK: NIGHTLIFE & MUSIC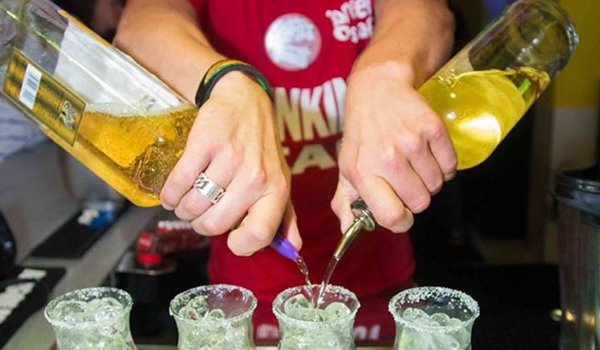 (5/5) Get ready to imbibe some tequila and make a toast for Cinco de Mayo, which celebrates the Mexican victory over the French at 1862 Battle of Puebla. Festivities will be taking place all around the city at fun spots including Howl at the Moon, Senor Frog's, B.B. King Blues Club, and more!
PLUS
(5/4) The Quentin Tarantino Songbook, Vol. 1: Music from Reservoir Dogs, Pulp Fiction, and Jackie Brown at B.B. King Blues Club & Grill.
(5/5) La Bohème at Metropolitan Opera.
(5/6) The English Beat at City Winery.
(5/6) CNN: Video Killed the Radio Star: Screening and Discussion at The New-York Historical Society.
(5/6) Fleetwood Macked at Lucille's.
(5/7) Saturday Night Dance Cruise with New York Water Taxi.
(5/7) 7th Annual Kentucky Derby Brunch and Viewing Party at the Soldiers' Sailors' Club.
(5/7) Kentucky Derby Day Party at Watermark Bar.
SNEAK PEEK, NEXT WEEK
(5/13) Shirley Alston Reeves, of the Shirelles and Just Us performs at B.B. King Blues Club and Grill.
PLUS
(5/10) Haagen-Daz Shops Inc. Scooping Up a Treat to Celebrate Free Cone Day.
______________________________________________________________________
Like what you see here? Share it with your friends on Facebook!
Click here if you're looking for more things to do in May. (We've got June covered, too!)
Looking for Free Group Planning Services?
Get free advice on planning your group's trip to New York.
RESTAURANTS

Señor Frog's makes the leap into Times Square with more fun ...

THEATER

Gaston Leroux's famous period thriller is now one of Broadwa...

SHOPPING

An array of quality branded merchandise showcasing HBO's® aw...

SIGHTSEEING

Opened to the public in 1913 thanks to the ingenuity and amb...
Reader Feedback