Post Feedback | Printer-Friendly | Send Article to a Friend
December 28, 2012 - by CG Discounts
Featured Listings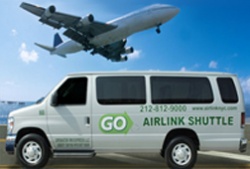 Go Airlink NYC· Direct, door-to-door transportation between Manhattan and JF...

SuperShuttle· Need a lift? Let SuperShuttle pick you up from your home, o...

MetroCard· The fastest and least expensive way to see all the famous pl...
Genesis is "the" leather jacket store in NY.Among NY's largest selections with over 20,000 jackets, pants, & vests including Schott, Avirex, Vanson, Jeff Hamilton, original Indian jackets, Woolrich, Alpha/Authentic MA-1's, licensed NFL/NBA jackets and hats. Men's, women's and children's. Known for their excellent prices and expert service. Also, a large selection of Von Dutch t-shirts, jeans, and hats.

Click here to receive 10% off your purchase.
Archives:
Related Articles
Most Popular Articles on CGNY