Post Feedback | Printer-Friendly | Send Article to a Friend
July 18, 2012 - by CG News Desk
Featured Listings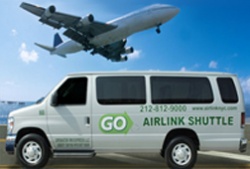 Go Airlink NYC· Direct, door-to-door transportation between Manhattan and JF...

SuperShuttle· Need a lift? Let SuperShuttle pick you up from your home, o...

MetroCard· The fastest and least expensive way to see all the famous pl...
Beginning August 1, all NYC megabus.com departures will leave from 34th St. bet. 11th & 12th Aves. This stop is located across the street from the Javits Center, and three blocks west of Penn Station. (All arrivals continue to be at 7th Ave. & 28th St.)
Departures to Atlantic City, Binghamton, New Brunswick, and Princeton remain at Port Authority Bus Terminal.
megabus.com offers servicw to and from New York City from $1 (plus 50¢ booking fee) with free wi-fi, power outlets, and more. Click here for more info.
Archives:
Related Articles
Most Popular Articles on CGNY