Post Feedback | Printer-Friendly | Send Article to a Friend
June 11, 2008 - by Ellis Whitman
Featured Listings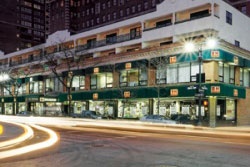 B&H Photo Video· The world's largest source of cameras, camcorders, and more ...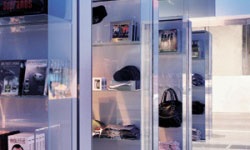 HBO Shop (sm)· An array of quality branded merchandise showcasing HBO's® aw...

Nightlife in New York City isn't exclusively an indoor activity. All spring and summer long, the city's outdoor offerings include swing dancing on the plaza at Lincoln Center, Bryant Park's HBO Bryant Park Summer Film Festival, great live music, dance and comedy at Central Park Summerstage, and Celebrate Brooklyn! in Prospect Park.

Lincoln Center's Midsummer Night Swing evenings of dance begin with a lesson at 6:30pm for all levels with some of New York's foremost instructors. The schedule for Midsummer Night Swing is Tuesday through Saturday, and on Tuesday, July 8, Nellie McKay & The Aristocrats Swing Band are performing. Critically acclaimed for her genre-crossing compositions, McKay is making her swing band debut. July 10, dance to the hot jazz and swing tunes of Michael Arenella & His Dreamland Orchestra, and recreate the Roaring Twenties with tunes from this sophisticated big band steeped in the "hot and sweet" tradition of the Jazz. The following night, Friday, July 11, A Loser's Lounge Night at the Disco: Put on your dancing shoes and hustle as Joe McGinty and the Loser's Lounge pay tribute to the music of Donna Summer, the Bee Gees, ABBA, Chic, and other favorites from the 1970s heyday of disco. On, Saturday, July 12, Midsummer Night Swing presents, Dante Vargas & The Cat Band. Mambo lives in the explosive arrangements and driving dance rhythms of trumpeter Dante Vargas (La Sonora Carruseles) and his powerhouse Cat Band.  Music and dancing begin at 7:30 p.m. and runs until 10 p.m. All events take place on an elevated dance floor in Damrosch Park, 62nd Street between Columbus and Amsterdam. Tickets can be purchased through CenterCharge, 212-721-6500, or by logging on to www.LincolnCenter.org.

Bryant Park offers you the opportunity to come enjoy free outdoor movies every Monday evening, starting with Dr. No on June 16th. The schedule through mid-July for the 2008 HBO Bryant Park Summer Film Festival is as follows: Bride of Frankenstein (June 23), Hud (June 30), The Man Who Came to Dinner (July 7) and Fail Safe (July 14). Bryant Park is located between 40th and 42nd Sts. at Sixth Ave. For the Park's full schedule visit their site at www.bryantpark.org.



Perhaps one of the summer's most popular performance series, Central Park Summerstage, has performances summer-long. Check out Comedy Central Park on June 20, featuring Stephen Lynch and Mike Birbiglia, hosted by Julian McCullough. Two cutting-edge comedic singer-songwriters perform from their best-selling albums on the Second Annual Evening of Comedy and Music. Presented in association with Comedy Central. The next night (June 21), Definitely Poetry, will be an evening of live music and poetry featuring innovative and powerful spoken word artists, musicians and writers. Later on in the summer, Rennie Harris Puremovement and The Francesca Harper Project take the stage on July 11, taking hip-hop from the street to the stage; Harper's theatrical style of dance excites the senses with a multi-disciplinary approach. Make sure to check out their full schedule at: www.summerstage.org. Central Park, enter at 69th St. and 5th Ave. or 72nd St. & Central Park West.

In the boroughs, Celebrate Brooklyn! is Prospect Park's counterpart to Summerstage, and their performance schedule is just as impressive. On June 14, Miriam Makeba, one of South Africa's living legends, performs. This year they're celebrating their 30th summer season, with an impressive line-up of music, dance and spoken word. Visit their site at www.celebratebrookyn.org for a full schedule. Enter at Prospect Park West & 9th Street, Park Slope, 718-965-8999.


Archives: Related Articles
Most Popular Articles on CGNY