Post Feedback | Printer-Friendly | Send Article to a Friend
July 13, 2012 - by NYC News Desk
Featured Listings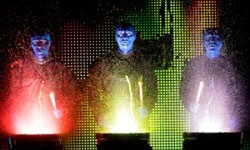 Blue Man Group· The trio of "post-modern clowns" present their outrageous in...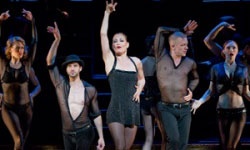 Chicago· Kander and Ebb's "musical vaudeville" in which Roxie Hart ga...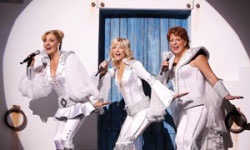 Mamma Mia!· This hit musical incorporates 22 ABBA songs into a story abo...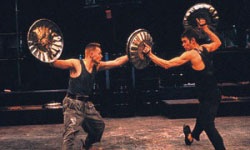 Stomp· The world-renowned eclectic theatre of percussion...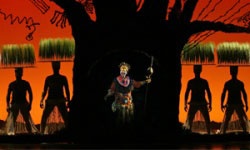 The Lion King· The stage version of Disney's celebrated animated feature....
Today, July 13, Brooklyn Borough President Marty Markowitz hosted a public celebration at Borough Hall Plaza to welcome Brooklyn's Backcourt—DeRon Williams and Joe Johnson—and give fans an opportunity to visit The EXPERIENCE, the Brooklyn Nets/Barclays Center interactive mobile unit. Check out photos of the trio and more below!
Attendees also included Brooklyn Nets General Manager Billy King, Brooklyn Nets Head Coach Avery Johnson, Brooklyn Nets and Barclays Center CEO Brett Yormark, Brooklyn Nets Public Address Announcer David Diamante, and the Brooklynettes, the Brooklyn Nets dance team.
"I'm thrilled that here in Brooklyn—aka Kings County—we've got The Kings Of the NBA: All-Stars DeRon Williams and Joe Johnson," said BP Markowitz, "and with Brooklyn's Backcourt leading the way, those Manhattan Knicks don't stand a chance!"
Photos credit: Kathryn Kirk

BP Marty Markowitz with Joe Johnson and DeRon Williams

BP Marty Markowitz and More at the Brooklyn Nets Pep Rally
Archives:
Related Articles
Most Popular Articles on CGNY