Post Feedback | Printer-Friendly | Send Article to a Friend
August 11, 2010 - by CG News Desk
Featured Listings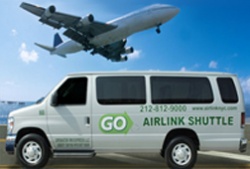 Go Airlink NYC· Direct, door-to-door transportation between Manhattan and JF...

SuperShuttle· Need a lift? Let SuperShuttle pick you up from your home, o...

MetroCard· The fastest and least expensive way to see all the famous pl...
On Wednesday, August 25th, the Highline Ballroom (431 W. 16th St., 212-414-5994; www.highlineballroom.com) hosts Playboy's Rock the Rabbit, featuring Playboy Playmates, Rock the Rabbit artists Bear Hands and Ha Ha Tonka, and DJ set by Sex Johnson. Doors open at 8PM. Tickets are $12 in advance; $15 day of show. To purchase tickets, click here. For more info on the event, click here.
Archives:
Related Articles
Most Popular Articles on CGNY