Post Feedback | Printer-Friendly | Send Article to a Friend
November 24, 2010 - by CG Discounts
Featured Listings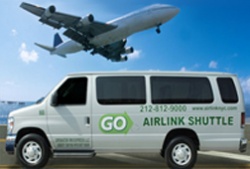 Go Airlink NYC· Direct, door-to-door transportation between Manhattan and JF...

SuperShuttle· Need a lift? Let SuperShuttle pick you up from your home, o...

MetroCard· The fastest and least expensive way to see all the famous pl...
High-tech meets high-touch at Sony Style, the flagship store that combines sophisticated electronic products with an exciting selection of music, video, and multimedia in a luxurious, sensual environment. In the lavish Home Entertainment Lounge, customers relax in individual seating areas, while sales counselors wheel customized entertainment systems to them. The high-energy Electronics Showcase area displays smaller electronics, as well as the latest in interactive technology.

Click here for a $10 gift card with your $50+ purchase.
Archives:
Related Articles
Most Popular Articles on CGNY