Post Feedback | Printer-Friendly | Send Article to a Friend
May 30, 2012 - by CG News Desk
Featured Listings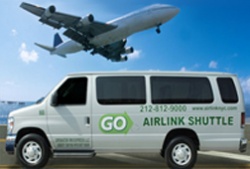 Go Airlink NYC· Direct, door-to-door transportation between Manhattan and JF...

SuperShuttle· Need a lift? Let SuperShuttle pick you up from your home, o...

MetroCard· The fastest and least expensive way to see all the famous pl...
On Saturday, June 9th, 2012, from 10am to 4pm, the New York City Police Museum (100 Old Slip at Water & South Sts., 212-480-3100; www.nycpolicemuseum.org) hosts their largest annual event, the 12th Annual Vintage Police Car Show.
Visitors will have the unique opportunity to view a piece of New York City's history when the Police Museum displays classic patrol vehicles used by New York's Finest at its 12th annual Car Show. The vehicles will be displayed outside the museum. Car owners will be on had to show off their prized possessions and answer questions.
Archives:
Related Articles
Most Popular Articles on CGNY