Post Feedback | Printer-Friendly | Send Article to a Friend
June 11, 2014 - by CG News Desk
Featured Listings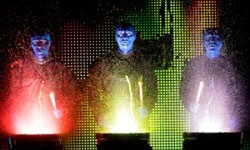 Blue Man Group· The trio of "post-modern clowns" present their outrageous in...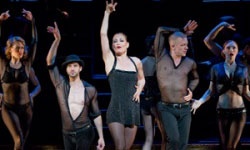 Chicago· Kander and Ebb's "musical vaudeville" in which Roxie Hart ga...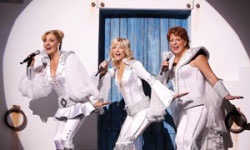 Mamma Mia!· This hit musical incorporates 22 ABBA songs into a story abo...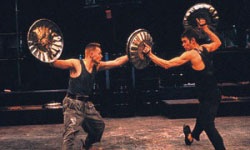 Stomp· The world-renowned eclectic theatre of percussion...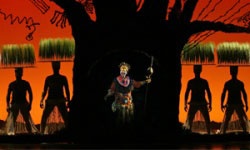 The Lion King· The stage version of Disney's celebrated animated feature....
The best performers and biggest shows from NYC's Broadway and Off-Broadway theaters will be returning for free lunchtime time performances at Bryant Park throughout July and August.
The 2014 Broadway in Bryant Park series presented by 106.7 LITE FM are hosted by 106.7 LITE FM's Delilah, Helen Little, Rich Kaminski, and co-hosted by Broadway stars. The performances will run every Thursday, starting Thursday July 10th at 12:30pm through Thursday, August 14th on the Bryant Park Stage.
Scheduled performers include 2014 and past Tony Award-winning musicals, including A Gentleman's Guide to Love and Murder (2014 Tony Award Winner), After Midnight (2014 Tony Award Winner), Rocky (2014 Tony Award Winner), Les Misérables, Pippin, Jersey Boys, and Once. Click here for the full schedule.
Archives:
Related Articles
Most Popular Articles on CGNY