The Latest Changes to NYC's Subway
January 4, 2017 - by Chelsey Grasso
With a new year comes plenty of new changes, and that includes with NYC's famed (and occasionally infamous) subway system. A new Second Avenue subway? Yes, please! Read on to learn about all the new lines, new stops, and new fares for 2017 that await New York City's public transit's future.
Q Train/Second Avenue Line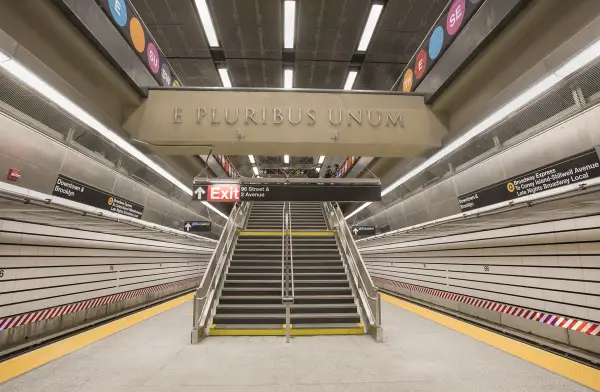 By Metropolitan Transportation Authority of the State of New York - SAS_2643, CC BY 2.0

It's been a long time coming, but the Q train is finally running along Second Avenue, and Upper East Siders have never been happier. The line opened on January 1st, 2017, changing the Q's route to run through 63rd St. and at three new stations: 72nd St., 86th St., and 96th St. It begins full-time overnight service on Monday, January 9th, 2017.
W Train
With the Q train being rerouted to the Upper East Side, the W train has made a much welcomed return to New York City. While it only makes stops on weekdays between 6 a.m. and 11 p.m., the Q line now runs from Astoria-Ditmar Boulevard & 31st St. in Queens and continues all the way down to Whitehall St. & Broadway in Lower Manhattan.
7 Train
The 7 train's extension opened on September 13th, 2015, adding one additional stop to the line's route. While the 7 train used to end at 7th Ave. and 41st St., it now runs southwest until 34th St. and 11th Ave., where the Hudson Yards are located, and close to the Javits Center.
L Train
While it's still two years away, the L train is scheduled to temporarily shutdown in January 2019 for 18 months — yup, Williamsburg residents will have to find another route into Manhattan for a year and half during its closure. 2012's superstorm Sandy flooded the L line's Canarsie Tunnel under the East River, causing the line's closure in 2019.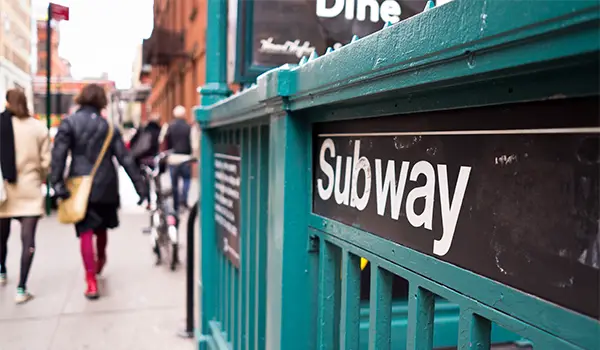 Possible Fare Hike
It currently costs $2.75 per ride on the NYC subway and bus lines, but it's been announced that the MTA is now in talks to raise that fee in March, 2017. While an exact amount hasn't been decided upon yet, there are two proposed fare hike options in the works. One plan proposes that the base fare be increased to $3.00 a ride, with a 16% bonus added for frequent riders when they add money to their MetroCards. The other plan proposes keeping the base fare at $2.75, but lowering the bonus to 5% for frequent riders. The current bonus is 11%.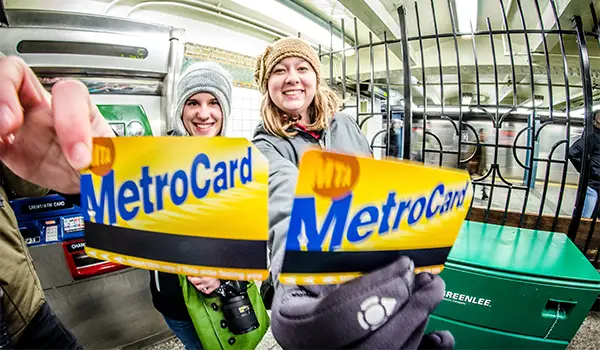 Tip: How to Avoid Service Interruptions
Delays and service interruptions are common happenings in New York City's subway system, and while there's no way to stop them from occurring (technology will occasionally fail and emergencies will happen), you can do your best to avoid them while traveling around the city. Check the MTA's Service Advisory, which is updated around the clock, to see where to expect delays. Also, be sure to read up on any MTA signage in subway stations in case a train will be running at odd hours or not running at all due to a holiday or construction.
Laura Bittner/Flickr
Looking for Free Group Planning Services?
Get free advice on planning your group's trip to New York.
RESTAURANTS

THEATER

Kander and Ebb's "musical vaudeville" in which Roxie Hart ga...

SHOPPING

Shop or sell at this weekend bargain hunters' paradise...

SIGHTSEEING

Located in Times Square in the heart of New York City, Riple...