Sightseeing > Tours


More Tours Listings... | Submit Listing Changes/Additions | Send this link to a friend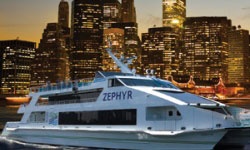 Pier 16, South Street Seaport

866-987-2542
www.circlelinedowntown.com
Enjoy a narrated harbor tour including views of the Statue of Liberty, Empire State Building and more on board the luxurious ZEPHYR. With three decks (two climate-controlled and one outdoor), ZEPHYR offers city sights with panoramic views no matter what the weather brings. Departing daily from South Street Seaport Pier 16. Happy Hour, Dance, Fall Foliage, Holiday, New Year's cruises too.
Upcoming Events at Circle Line Downtown:
Visit the Activity Planner for More Great Activities
CityGuideNY.com Articles About Circle Line Downtown:
Click Here for the New York City Activity Planner!
Advertising | Add a Calendar Event | Bookmarks | Company News | Contact Us | Jobs @ City Guide
Suggest a Listing
For More Content Visit: Concierge Choice Awards | Promenade Magazine | NY Metro Parents Magazine
Bar Bat Mitzvah Book | NYC Activities | NYC Dining | NYC Discounts | NYC Events
NYC Museums | NYC Shopping | NYC Theater