Post Feedback | Printer-Friendly | Send Article to a Friend
January 30, 2012 - by Griffin Miller
Featured Listings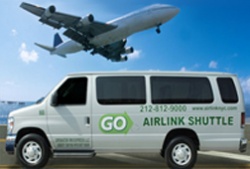 Go Airlink NYC· Direct, door-to-door transportation between Manhattan and JF...

SuperShuttle· Need a lift? Let SuperShuttle pick you up from your home, o...

MetroCard· The fastest and least expensive way to see all the famous pl...
Broadway's complete spring lineup -- including the luminaries slated to brighten the theatrical vista -- is coming together. So in case you're wondering just what's on the horizon, here is the "Ultimate Coming Attractions" roster for confirmed productions from buzz central! [For your scheduling pleasure, shows are listed in order of preview dates.]
Jesus Christ Superstar: Previews 3/1; opens 3/22; Evita: Previews 3/12; opens 4/2, with Michael Cerveris, Ricky Martin and Elena Roger; Ghost the Musical: Previews 3/15; opens 4/23 with the acclaimed original London cast; Newsies: Previews 3/15; opens 3/29, with Jeremy Jordan; End of the Rainbow: Previews 3/19; opens 4/2, with Tracie Bennet and Michael Cumpsty; MAGIC/BIRD: Previews 2/31; opens 4/11, with Kevin Daniels & Tug Coker; Nice Work If You Can Get It: Previews 3/29; opens 4/24, with Matthew Broderick, Estelle Parsons, Kelli O'Hara, Judy Kaye, Michael McGrath and Jennifer Laura Thompson; The Columnist: Previews 4/3; opens 4/25, with John Lithgow; Leap of Faith: Previews 4/3; opens late April, with Raul Esparza, Kendra Kassbaum and Jessica Phillips; One Man, Two Guvnors: Previews 4/6; opens 4/18, with James Corden; Harvey: Previews 5/18; opens 6/14, with Jim Parsons, Jessica Hecht and Charles Kimbrough.
Archives:
Related Articles
Most Popular Articles on CGNY