Post Feedback | Printer-Friendly | Send Article to a Friend
January 16, 2013 - by CG News Desk
Featured Listings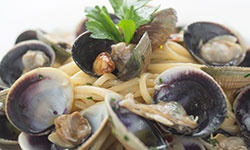 Da Marcella· A Mediterranean taverna in the Theater District...
New York City is home to many of the finest restaurants in the world, and one of our greatest assets is the plethora of fine eateries serving up Asian cuisine. From Thai to Japanese to Chinese, here are some of our favorite finds.

Click on the restaurant name for location, hours, and more information.
Chinatown is about restaurants; there are more Chinese eating places on any one block there than in most middle-sized American cities. Huge palatial spots compete with tiny take-outs with two or three tables. You can put down your magnifying glass and stop your detective work when you reach Shanghai Cuisine and try their authentic Chinese dishes and soup dumplings. China Village offers a wide variety of Chinese specialties, including a popular Dim Sum—with over 50 choices—available all day, and a $6.68 lunch special. Located in the Wyndham Garden Chinatown, Elevate Restaurant & Lounge pays homage to the neighborhood and local culture by offering New American cuisine with a modern Japanese twist.


Located on the ground floor of the New York Times Building, Inakaya is the first New York City outpost of the renowned 39-year-old eatery in Roppongi, Tokyo. A traditional robatayaki restaurant, Inakaya features Japanese barbecue cooked right in front of you by chefs that shuttle the dishes at you via long wooden paddles. Yes, Inakaya is quite unlike any other restaurant in the city -- everything is larger than life and theatrical, from the shouts that greet you when you enter to the enormous dining bar to the elaborate costumes worn by the waiters. Definitely a dining experience you won't forget.
Mr. Robata's sushi pairs premium ingredients with inventive twists, like chopped o-toro with mango, or salmon with zucchini tempura. Their signature robata dishes bring the centuries-old open-hearth grilling of rural Japan into the contemporary New York culinary scene through flourishes of French cuisine and hints of classic American comfort food.

From the moment you enter Tribeca's Ninja New York and are greeted by the staff clad in jet-black Ninja ensembles, you'll know you've entered another dimension. A recreation of a hidden 18th-century Japanese ninja village, it's a one-of-a-kind, very entertaining dining experience combined with high-end contemporary Japanese cuisine.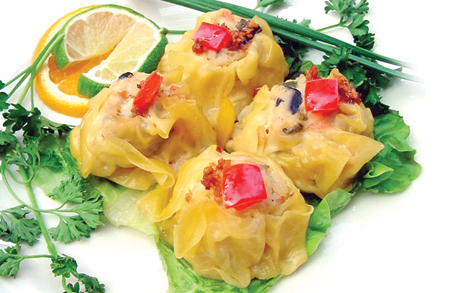 For Thai near Times Square, enter Bangkok House. The reasonably priced food has exotic flavors that will challenge your tastebuds and please your appetites. We recommend ordering a few entrées that can be shared easily with a group.

Most of the dishes at Breeze combine Thai food with French cooking techniques, but the flavors lean more to Thai than French. Our favorite entrées include duck breast pan-seared with ginger, tamarind, garlic, and Chinese broccoli, fanned out on a plate and accompanied by butternut squash dumplings, and Hot Ocean, a seafood-and-vegetable casserole, with sautéed shrimp, squid, and scallops in a lemongrass-driven sauce. Be sure to check out their lunch and dinner pre-fixe menus.

Midtown's exclusive Pongsri Thai is renowned for authentic dishes at affordable prices, fast service, and an eager-to-please staff. There are exotic soups, appetizers and Thai salads. Noodle dishes include Pad Thai and Rad Nar. If you find yourself in Chinatown, visit their sister restaurant at 106 Bayard St. at Baxter St., 212-349-3132.
Archives:
Related Articles
Most Popular Articles on CGNY