Post Feedback | Printer-Friendly | Send Article to a Friend
May 16, 2014 - by CG News Desk
Featured Listings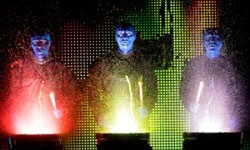 Blue Man Group· The trio of "post-modern clowns" present their outrageous in...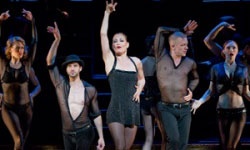 Chicago· Kander and Ebb's "musical vaudeville" in which Roxie Hart ga...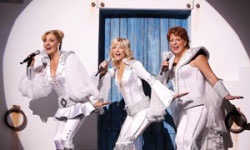 Mamma Mia!· This hit musical incorporates 22 ABBA songs into a story abo...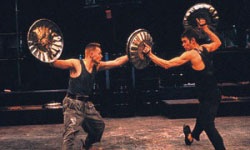 Stomp· The world-renowned eclectic theatre of percussion...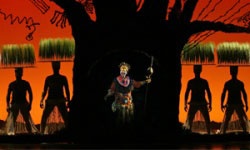 The Lion King· The stage version of Disney's celebrated animated feature....
New York City food crazes come and go, but our steak houses remain perennially popular. Whether you're looking for a prime rib, steak au poivre or a surf and turf, here are our favorite spots to find filets in Manhattan.
BENJAMIN STEAKHOUSE | Full Review | Reservations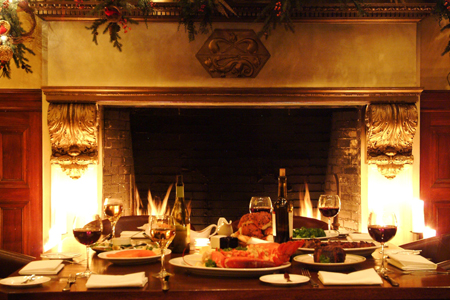 The staff at the stunningly beautiful Benjamin Steak House is courteous, accommodating, and knowledgeable of a menu that includes everyone's favorites—and not just meat. Sirloin, filet mignon, lamb and veal chops, are all dry-aged in their own aging box. Seafood items include Chilean sea bass, Norwegian salmon, yellowfin tuna, lobster, and surf and turf for the best of both dining worlds. Sumptuous desserts provide the perfect finish. They have a second location, in White Plains, NY (610 W Hartsdale Ave., 914-428-6868), complete with an oversized fireplace, just like the Manhattan original. 52 E. 41st St., 212-297-9177; benjaminsteakhouse.com
BOBBY VAN'S | Full Review | Reservations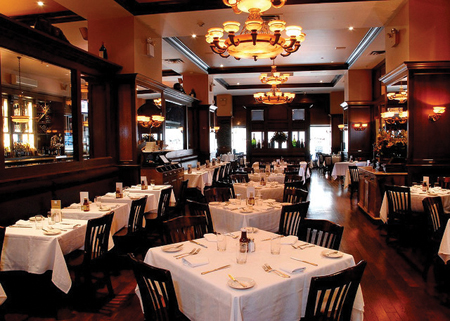 Established in 1969, Bobby Van's now boasts 8 locations throughout the Northeast with five in Manhattan, including one on 50th Street, serving only the finest USDA dry-aged prime beef, select seafood, and lobsters starting at 3lbs. It's a proudly old-time New York steakhouse with turn-of-the-century-type chandeliers, white tablecloths, mirrors, dark wood walls, bare wood floors, stout columns, and a bar that jumps with noise and action. 135 W. 50th St., 212-957-5050; bobbyvans.com
DEL FRISCO'S DOUBLE EAGLE STEAK HOUSE | Full Review | Reservations
The expansive Del Frisco's Double Eagle Steak House reflects the rhythm and energy of midtown, and Broadway's theaters are just a block or two away. The menu features fresh, aged prime beef shipped from the Midwest twice a week, and magnificent cold-water lobster tails and specialties such as combination shrimp platters and crab cakes. 49th St. & Sixth Ave., 212-575-5129; delfriscos.com
MORTON'S | Reservations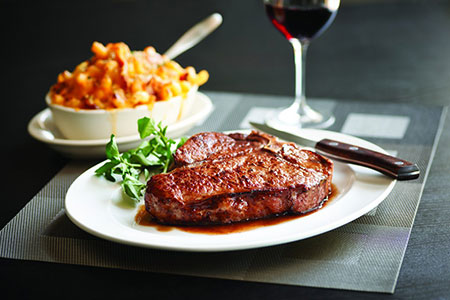 Famous for USDA prime-aged beef, fresh seafood, fine wine, and elegant desserts, Morton's promises a memorable dinner in the heart of Midtown. Their wide-open, modern and stylish dining room offers a great atmosphere whether you're dining with a group or sharing a romantic dinner for two. Choose from filet mignon, porterhouse steak, signature cut prime New York strip, Maine lobsters, poultry dishes, and all the classic side dishes. 551 Fifth Ave. (Entrance on 45th St. btw. Fifth & Madison Aves.), 212-972-3315; mortons.com/newyork
Morton's the Steakhouse's newest NYC location, located near the 9/11 Memorial, offers their famous USDA prime-aged beef, fresh seafood, fine wine, and elegant desserts in a refined setting. 136 Washington St., 212-608-0171; www.mortons.com/newyorkwtc/
NYY STEAK | Reservations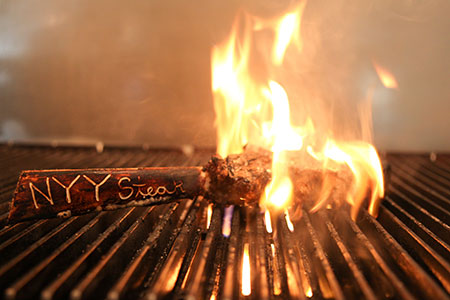 Attention baseball fans and steak connoisseurs: this is your spot for steaks in Manhattan. Rich with New York Yankees history & design, the 16,000-square-foot flagship restaurant, located in a former bank, features three floors and two private dining rooms, including an intimate, 16-seat room housed in the old vault. 7 W. 51st St., 646-307-7910; www.nyysteak.com
STAGHORN STEAKHOUSE | Full Review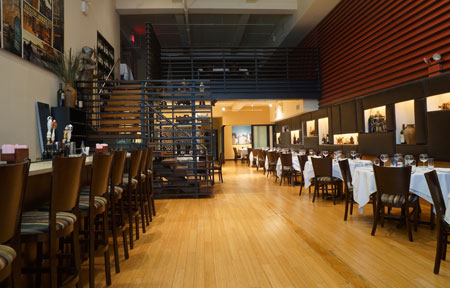 Not all of New York's finest steakhouses are in its fanciest neighborhoods, and Staghorn Steakhouse well illustrates the point. It's a handsome, high-ceilinged, wood-paneled place with an impressive wine room that also makes its own steak sauce and delivers smooth, professional service along with its dry aged USDA Prime beef. In addition to the porterhouse, T-bone, rib eye, skirt and filet mignon steaks, six seafood selections, three pastas, and nine side dishes—as well as chicken, a 12-ounce veal chop, and double cut lamb chops—dot the menu. 315 W. 36th St., 212-239-4390; staghornsteakhouse.com
Archives:
Related Articles
Most Popular Articles on CGNY