The Candy Cottage of Christmas Magic
Looking for things to do in NYC? Get our free email with 8 can't-miss city events every week
Sign-up Here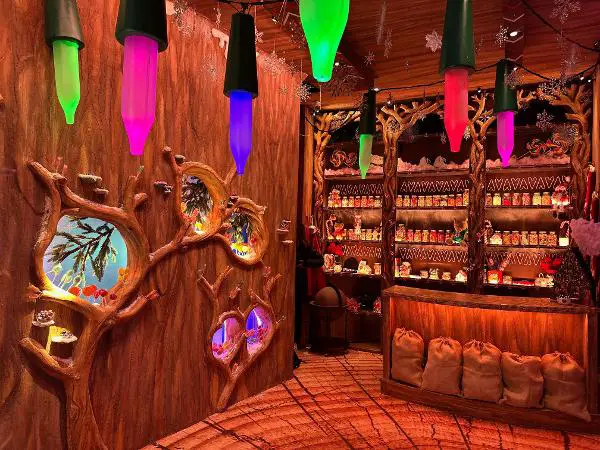 Just a hop-skip-and-a-gumdrop from the world-famous ice-skating rink and iconic Christmas Tree at Rockefeller Center in the heart of Manhattan, The Candy Cottage of Christmas Magic invites guests to explore its shelves of enchanting sweets and entertaining treats.
Guests of all ages will be immersed in a swirling sugar rush fantasy unlike any other. Once ticket-holders get their fill of delicious discoveries inside the cozy cottage, a story takes them on an adventure across a treat-filled trail for a magical holiday hunt only possible at Rockefeller Center.
The Christmas cheer is topped off back inside the cottage in a memory-making moment. 
How the experience works: 
Guests enter The Candy Cottage of Christmas Magic where they are immersed in a swirling, sugar rush fantasy inside a Christmas tree. 

They are met with two Cottage Keepers who are feverishly spinning sugar into candy. Guests are encouraged to pluck as much candy as they want from the cottage walls. 

Once guests have fulfilled their candy wonderland dreams they set out on a scavenger hunt through Rockefeller Center to discover their own Christmas magic. 

Upon completion of the scavenger hunt, guests are encouraged to return to the cottage, which has been completely transformed, to receive a gift magically produced out of thin air with a personalized message.
Venue: Rockefeller Center
610 Fifth Avenue Map