This Week in NYC (4/25-5/2)
April 25, 2018 - by City Guide News Desk
Looking for what to do in New York? We've got the latest on all the goings-on in NYC, from concerts to museum exhibitions to comedy to the best in city sightseeing. Read on for our picks for the best of this week in New York City.
THE BIG EVENT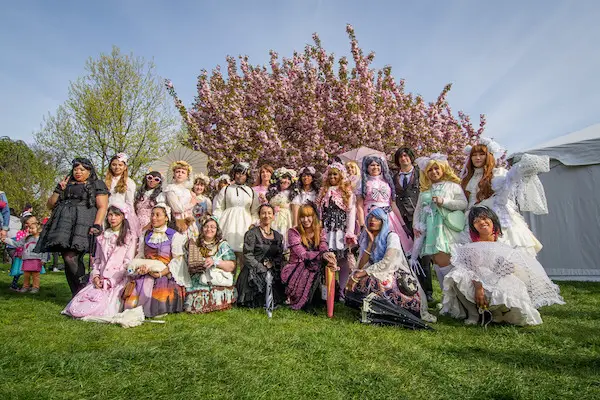 BBG Parasol Society. Photo by Julie Markes.
(4/28-4/29) The Sakura Matsuri at the Brooklyn Botanic Garden presents more than 60 events that celebrate Japanese culture, from tea ceremonies to drumming to cosplay. (Plus find a few flowering trees while you're at it.)
PLUS
(4/27-4/29) Live music and an incredible collection of vinyl dealers await at the annual WFMU Record Fair at the Brooklyn Expo Center.
(Now-4/29) The Tribeca Film Festival concludes this weekend.
(4/28) World Tai Chi Day at Bryant Park.
(4/28-4/29) The 2018 World's Fare at Citi Field. Over 100 vendors from over 100 cultures will come together and unite through authentic food, drink and music curated by New York City's leading taste makers. theworldsfare.nyc
(4/28-29) Every weekend, locals and visitors alike have a blast at the Hell's Kitchen Flea Market. You'll find 170 vendors selling antiques, fine crafts, handmade jewelry, decorative arts, and vintage clothing. This weekend is the special Handmade & Craft Market—look for an incredible array of one-of-a-kind goods, just a couple of blocks from Times Square!
(4/29) Vegan Pop Up Market at Grand Bazaar NYC.
(4/28, 5/3, 5/7, 5/11) For the first time ever, Jules Massenet's sumptuous take on the Cinderella story comes to the Metropolitan Opera, with Joyce DiDonato starring in the title role of Cendrillon. DiDonato is paired with mezzo-soprano Alice Coote in the trouser role of Prince Charming, Kathleen Kim as the Fairy Godmother, and Stephanie Blythe as the imperious Madame de la Haltière. Bertrand de Billy conducts Laurent Pelly's imaginative storybook production.
EXHIBITION OF THE WEEK
Danh Vo, "She was more like a beauty queen from a movie scene," 2009, mixed media, 96.5 x 54.5 cm, a Chantal Crousel, Photo: Jean-Daniel Pellen, Paris © Danh Vo.
(Now-5/9) The historical and the personal collide in the moving new show Danh Vo: Take My Breath Away at the Solomon R. Guggenheim Museum. This first-ever mid-career survey of Danish artist Danh Vo (b. 1975, Vietnam) brings together world culture and historical artifacts, given fresh perspective by Vo's mischievous eye and the museum's epic setting. You'll find the Unabomber's typewriter, life-size segments of a duplicate Statue of Liberty, and deconstructed chairs used by JFK and former U.S. Secretary of Defense Robert S. McNamara, their power laid bare. Vo's layered approach to objects and meaning is exemplified in 2010's Das Beste oder Nichts. The title derives from the Mercedes-Benz motto, "the best or nothing," and the artwork is comprised of the engine and drivetrain of Vo's father's taxi, a Mercedes-Benz 190. Complex and resonant, the object is simultaneously art, junk, and a prized achievement. Like everything else in this show, it invites new forms of contemplation.
PLUS
(Now-7/15) On stage, he was Ziggy Stardust, Aladdin Sane, and The Thin White Duke. David Bowie, the beloved English singer/New York transplant who sang about "Changes" and is revered for perpetually changing his sound and look over a five decades-plus career, is being celebrated in David Bowie is, a major exhibition that makes its final stop at the Brooklyn Museum. This first-ever Bowie retrospective explores a creative process of reinvention, collaborations, and bold characterizations that shaped listeners' own identities. The show includes 300+ significant objects from Bowie's teens to his death in 2016, including handwritten lyrics, diary entries, photography, set designs, album artwork, and rare performance material, with many items exclusive to the Brooklyn Museum presentation. More than 60 stage costumes are on display. Advanced sound technology, alongside theatrical scene–setting, animation, and video, provides an immersive journey through Bowie's formative artistic experiences.
(Now-9/9) Surface/Depth: The Decorative After Miriam Schapiro at Museum of Arts and Design (MAD). In June of 2015, Miriam Schapiro, the pioneering feminist artist and founding member of the Pattern and Decoration movement, passed away at the age of ninety-one. Surprisingly, given her status as the elder stateswoman of the feminist art movement, the tremendous impact of her oeuvre on contemporary art has yet to be fully acknowledged or critically assessed. This exhibition seeks to redress this gap in the history of American art through an exploration of Schapiro's signature femmages, the term she coined to describe her distinctive hybrid of painting and collage inspired by women's domestic arts and crafts and the feminist critique of the hierarchy of art and craft. You can read more about it here.
(Now-6/24) Memory Unearthed: Henryk Ross Photographs at the Museum of Jewish Heritage. Recovered like buried treasure after the Second World War, the photographs of Henryk Ross survive to tell the hidden story of the Lodz Ghetto. Two hundred of these photographs are on view now. Here is a $5 off admission coupon, good for up to two adults.
(Now-1/6/19) Unseen Oceans at the American Museum of Natural History enables visitors to embark on a journey four miles underground to the ocean's bottom, as they discover the latest ocean science and encounter the researchers and technologies revealing our planet as never before.
(Now-5/20) To commemorate the 50th anniversary of the assassinations of Martin Luther King Jr. and Robert F. Kennedy in 1968, the New-York Historical Society presents an exhibition of photographs and artifacts honoring these visionary leaders who irrevocably changed the United States. Rebel Spirits: Robert F. Kennedy and Martin Luther King Jr. showcases approximately 60 photographs and 30 documents and artifacts that uncover the relationship between these historic figures.
(Now-12/2/18) Art of the Mountain: Through the Chinese Photographer's Lens at the China Institute. Featuring over 60 photographs from a range of modern Chinese photographers, this exhibition will allow visitors to consider the role of mountains in China's geography, history, art, and philosophy.
(Permanent) The Museum of the City of New York presents NY at Its Core. Ten years in the making, New York at Its Core presents the compelling story of New York's rise from a striving Dutch village to today's "Capital of the World." The exhibition captures the human energy that drove New York to become a city like no other and a subject of fascination the world over. Entertaining, inspiring, important, and at times bemusing, New York City "big personalities," including Alexander Hamilton, Walt Whitman, Boss Tweed, Emma Goldman, JP Morgan, Fiorello La Guardia, Jane Jacobs, Jay-Z, and dozens more, parade through the exhibition.
(Permanent) The New-York Historical Society's Fourth Floor Renovation, now complete, includes a brand-new Tiffany Lamps Gallery in addition to the opening of its Women's History Center.
COMEDY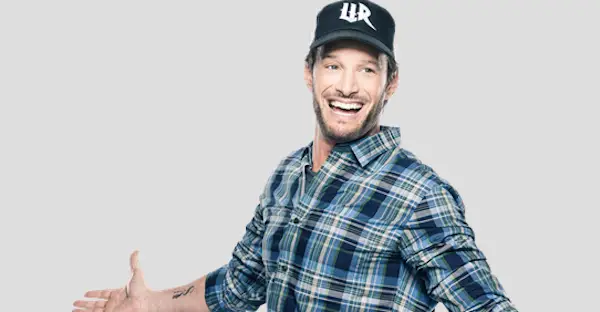 (4/27-4/28) Josh Wolf at Gotham Comedy Club.
(4/29-4/30) Broad City's Ilana Glazer & Phoebe Robinson: YQY Tour at The Music Hall of Williamsburg. (18+)
(Ongoing) Catch the latest and funniest on the comic strip at the LOL Times Square Comedy Club. Use promo code CITYGUIDE for 50% off tickets!
Click here for more comedy shows in NYC this weekend.
KIDS
(New) The Smash Dash game at Ripley's Believe It or Not! Times Square will keep kids on their toes! Keep your reflexes sharp, in this all-new race against time. Here is a coupon!
PLUS
(Ongoing) Kids of all ages will want to check out the brand new Gulliver's Gate, a $40 million extravaganza that allows visitors to travel the globe without leaving Times Square. Latin America, Asia, the Middle East, Russia, and Europe are all here in incredibly detailed miniature. And don't let that word "miniature" fool you—Gulliver's Gate feels like it covers acres, stretching a full city block with the wonders of the world.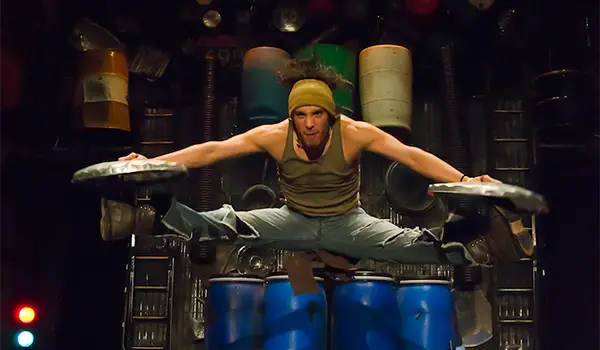 (Ongoing) Exhilarating Family Fun at Stomp NYC. Special discount packages available!
(4/26) Tickets go on sale at N-Y Historical Society for Harry Potter: A History of Magic, opening Oct. 5. Capturing the traditions of folklore and magic at the heart of the Harry Potter stories, Harry Potter: A History of Magic unveils rare books, manuscripts, and magical objects from the collections of the British Library, New-York Historical Society, Harry Potter publishers Scholastic and Bloomsbury, and other special collections. Explore the subjects studied at Hogwarts and see original drafts and drawings by J.K. Rowling and Harry Potter illustrators Mary GrandPré and Jim Kay.
(Now-5/1) Future Foodies, Created for Kids. The Future Foodies Tour was created especially for kids with four balanced tastings, and less than 5 minutes of walking. This tour is only available upon request, and can be tailored to your personal tastes.
Click here for more things to do with kids this weekend.
For more kids activities, check out our sister site nymetroparents.com!
SIGHTSEEING
(Ongoing) Spring must really be here, as the New York Yankees are back, putting their stacked lineup on the field for the 2018 season. Game tickets may be scarce, but it's easy to get the full stadium experience with Yankee Stadium Tours, which offers exclusive access to historic spots like Monument Park, The Great Hall, and even down to the dugout. The daily tours also bring you close to baseball artifacts like Babe Ruth's bat, Lou Gehrig's jersey, and rings and trophies representing the Yankees' 27 world championships.
New! Check out NYC's hottest new museum, exploring the world of espionage, SPYSCAPE!
(Ongoing) Kids of all ages will want to check out the brand new Gulliver's Gate, a $40 million extravaganza that allows visitors to travel the globe without leaving Times Square. Latin America, Asia, the Middle East, Russia, and Europe are all here in incredibly detailed miniature. And don't let that word "miniature" fool you—Gulliver's Gate feels like it covers acres, stretching a full city block with the wonders of the world.
MUSIC & NIGHTLIFE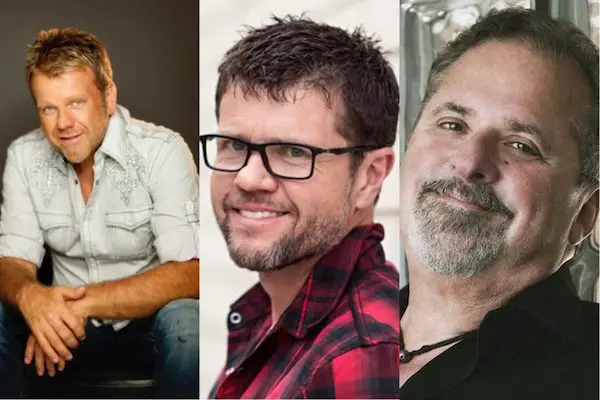 (4/27) Bluebird Cafe Songwriters Series at at Opry City Stage, with Wendell Mobley, Lee Miller, and Bob DiPiero.
PLUS
(4/25) Nick Hakim performs his "eclectic, spacy soul" (Pitchfork) at Brooklyn Bowl.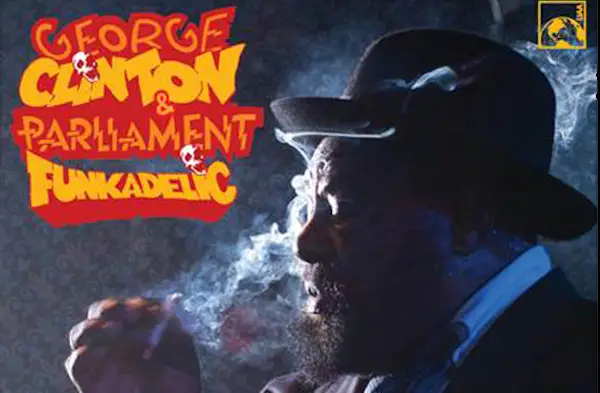 (4/28) It was recently announced that renowned venue B.B. King Blues Club & Grill in NYC will be closing its doors this weekend. Catch special performances with George Clinton and Parliament Funkadelic, followed by...
(4/29) Guitar legend Buddy Guy.
(4/30) The Breeders perform at Brooklyn Steel. They play again (5/1) at Terminal 5.
(Now-4/26) The Ecstatic Music Festival continues at Kaufman Center.
Click here for more live shows, no cover, this weekend.
For information on LGBT nightlife, visit our brother site metrosource.com!
SNEAK PEEK, NEXT WEEK
(5/1) Dita Von Teese and the Copper Coupe Burlesque Revue bring their show to the Beacon Theatre.
(5/1) Forever Django 'Passing the Family Torch' Hot Gypsy Jazz with the Django Festival Allstars at Carnegie Hall.
(5/1-5/6) Governors Island opens next week. To celebrate, free ferry rides all week long. govisland.org
(5/3-5/5) Frieze Art Fair. Head over to Randall's Island Park this spring to experience the contemporary art world in an alfresco environment. Interact with public installations, sit in on "Frieze Talks," enjoy the Frieze Art Fair's Reading Room, and of course, lay your eyes on some of the most talked about artwork in the city. friezenewyork.com
(5/5) Read here for suggestions on where to view and enjoy The Kentucky Derby.
(5/4-5/5) Steve Martin and Martin Short share the bill at the Beacon Theatre.
(5/3-5/6) RAIN: A Tribute to the Beatles takes the Hulu Theater at Madison Square Garden stage as they celebrate the 50th anniversary of the release of "The Sgt. Pepper's Lonely Hearts Club Band" album. This limited engagement begins Thursday, May 3 and runs through Sunday, May 6, 2018 for six performances only! Click here for more info.
Like what you see here? Share it with your friends on Facebook! Find out more about what to do in April here! We've got May covered here, too!
Looking for Free Group Planning Services?
Get free advice on planning your group's trip to New York.
RESTAURANTS

Multi-concept restaurant offering modern Japanese cuisine, a...

THEATER

This new American musical offers a deeply personal and profo...

SHOPPING

Swiss luxury watch manufacturer for men and women since 1853...

SIGHTSEEING

From May through the summer months, Circle Line Downtown off...