This Week in NYC (1/16-1/23)
January 16, 2019 - by City Guide News Desk
(1/16-1/23) Looking for what to do in New York? We've got the latest on all the goings-on in NYC this week, from concerts to museum exhibitions to comedy to the best in city sightseeing. Read on for our picks for the best of this week in New York City.
THE BIG EVENT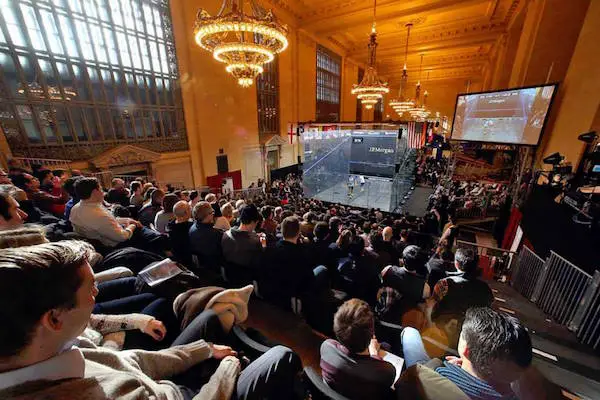 (1/16-1/24) Ever watched a squash game in a train station? The 21st annual J.P. Morgan Tournament of Champions (ToC) arrives in Grand Central Terminal, bringing together the world's greatest squash stars for an exciting week of international competition and live spectator events. The matches are played beneath the iconic chandeliers in Vanderbilt Hall in a state-of-the-art glass squash court with stadium seating for 500 and a free standing room area for commuters and passersby. Gracing the courts with their talent will be all of the world's top-ranking men's and women's players, representing 24 nations and six continents.
PLUS
(1/21) The 33rd Annual Brooklyn Tribute to Martin Luther King Jr. at the Brooklyn Academy of Music. Activists, intellectuals, and civic leaders come together with musicians and other performers to pay tribute to King's legacy and keep his message alive. A full day of free events includes a movie screening and an art exhibition.
(1/20) Soul to Soul, the electrifying and emotionally captivating theatrical concert that explores the parallels of African American and Jewish history, takes the stage in honor of Martin Luther King Jr. Day. Presented by the National Yiddish Theatre Folksbiene (NYTF), this annual concert will play on Sunday, January 20, 2pm, at the Museum of Jewish Heritage – A Living Memorial to the Holocaust.
EXHIBITION OF THE WEEK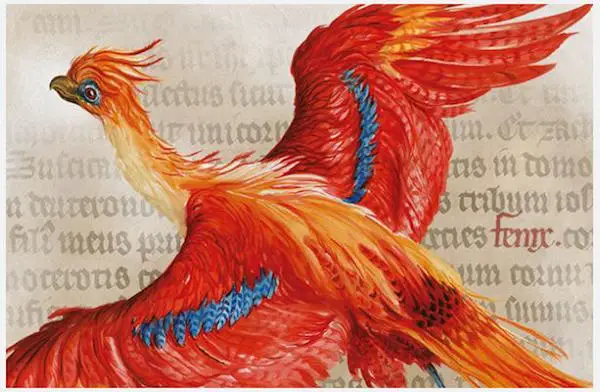 (Now-1/27) Final weeks! Harry Potter: A History of Magic arrives at the New-York Historical Society. In celebration of the 20th anniversary of the U.S. publication of J.K. Rowling's Harry Potter and the Sorcerer's Stone, New-York Historical will display illustrator Brian Selznick's artwork, which will appear on the covers of the Harry Potter series to be published by Scholastic later this year. Also on view to the public for the first time will be Mary GrandPré's illustrations created for Scholastic's original editions of the novels. Costumes and set models from Harry Potter and the Cursed Child, which opened on Broadway in April, will be showcased in the exhibition. During this week, they'll have extended museum hours, too. A long list of events will take place in conjunction with the exhibit, including trivia night, talks, and more. nyhistory.org
PLUS
(Now-2/3) Final weeks! Before abstract art was a speck in Kandinsky's eye, the painter Hilma af Klint (1862-1944) was pioneering non-representational painting in Sweden. A spiritualist who claimed to communicate with the dead, af Klint worked in near-obscurity, forbidding her paintings to receive public exposure until 20 years after her passing. Discover Hilma af Klint, a woman before her time, at the new Solomon R. Guggenheim Museum exhibition Hilma af Klint: Paintings for the Future. Over 170 of af Klint's non-figurative paintings are on display, richly colored and often staggering in scale. Many pieces play with geometry and floral shapes that seem to swim across the canvas. As af Klint worked on her series The Paintings for the Temple, she envisioned a spiral temple as their eventual home. She got her wish over a century later with this eye-opening exhibition at the Guggenheim.
(Now-1/21) Final weekend! One of the city's seasonal favorites is the Holiday Train Show at The New York Botanical Garden. Filling the garden's landmark glass conservatory, the trains travel through a landscape of more than 175 landmarks, all sculpted by hand from plant parts—bark, leaves, and seedpods. This year's exhibition focuses on Lower Manhattan, showing off the Statue of Liberty, Ellis Island, and iconic skyscrapers. One World Trade Center and the historic Battery Maritime Building make debuts this year, along with two vintage ferry boats. The garden (just a 20-minute Metro-North ride from Grand Central Terminal) also features a living collection of more than one million plants.

(Now-6/23) A City for Corduroy: Don Freeman's New York, now open at the Museum of the City of New York, presents the gamut of Freeman's New York work, from his lively and humane depictions of ordinary New Yorkers and the city in the 1930s, to his illustrated scenes of the Broadway backstage, to his children's books inspired by the city. For the latter, you'll see not just the beloved children's Corduroy books, but also lesser known examples like Pet of the Met and Hattie the Backstage Bat. The exhibition features drawings, paintings, publications, and prints, as well as the artist's original studies and sketches of Corduroy and other characters.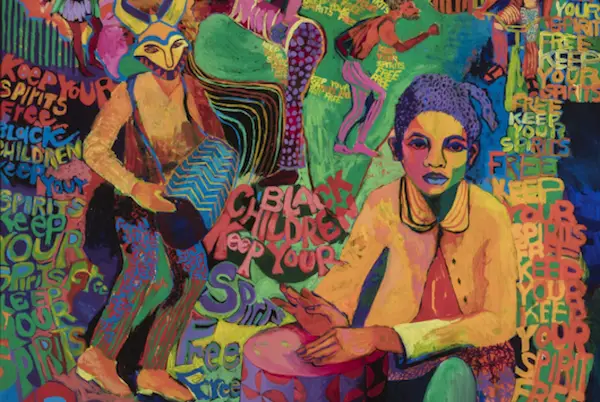 Carolyn Lawrence, Black Children Keep Your Spirits Free. The exhibition, which opened September 14, presents a wide range of painting, photography, and sculpture from over 60 artists on the fourth and fifth floors of the museum. Photo by Michael Tropea.
(Now-2/3) Final weeks! A thrilling exhibition at the Brooklyn Museum brings together for the first time the disparate practices of more than 60 Black artists from the revolutionary years of 1963 to 1983. Soul of a Nation: Art in the Age of Black Power offers an unparalleled opportunity to see these extraordinary creations side by side. Among the 150 works on display you'll find a diversity of expression, including figurative and abstract painting, prints, and photography; assemblage and sculpture; and performance art. Although the political and social justice perspectives may vary, the show is tied together by a universal spirit of aesthetic innovation. On October 6th, you can also catch a Target First Saturday, a free night at the museum, which this month will have the theme "Come Together in Honor of Brooklyn's Latinx Communities."
(New!) The first tremors of the American Revolution were felt in New York City, as a group of colonists came together to fight for freedom. The new exhibition at Fraunces Tavern Museum, Fear and Force: New York's Sons of Liberty, tells the story of these early resisters. The show relays the first bloodshed of the Revolutionary War (it took place just a couple of blocks from here), shows off relics like part of the original Bowling Green Park fence present when King George III's statue was torn down, and gives context to pivotal moments in the birth of America.
Photo: Jin Lee
(Ongoing) Sports in America provided a unique form of solace after the seismic losses of the terrorist attacks of September 11th, 2001. Comeback Season: Sports After 9/11, a special exhibition at the National September 11 Memorial & Museum, delves into uplifting moments at games in the aftermath of the attacks. Explore the stories of Mike Piazza's home run during a New York Mets home game, President George W. Bush's first pitch at a World Series game at Yankee Stadium, and the New York City Marathon on November 4th, 2001. Video, artifacts, and moving images help provide context for a nation coming back together.
(Permanent) The Jim Henson Exhibition at the Museum of the Moving Image celebrates the life and legacy of the famed Muppet creator, exploring both his prolific career and the enduring effect his work has on pop culture to this day. Visitors can expect to learn more about the creation of such beloved works as The Muppet Show, Sesame Street, Fraggle Rock, The Dark Crystal, and Labryinth, as well as to discover the cutting-edge experimental works Henson made throughout his career.
COMEDY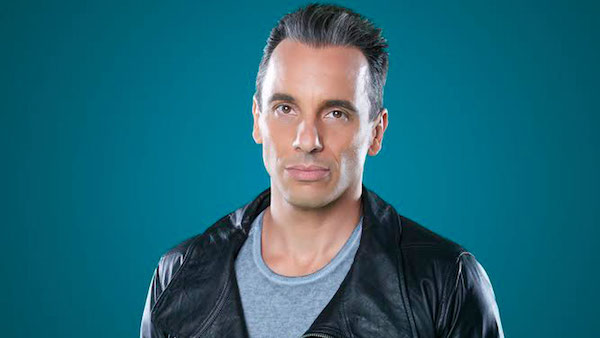 (1/19-1/20) Sebastian Maniscalco performs at Madison Square Garden.
PLUS
(1/16) Jo Koy at Carolines.
(1/18-1/19) Dean Edwards at Gotham Comedy Club.
Click here for more comedy this weekend.
(Ongoing) Check out great comedic talent every night at Broadway Comedy Club! Use our coupon and pay only $5 for admission!
KIDS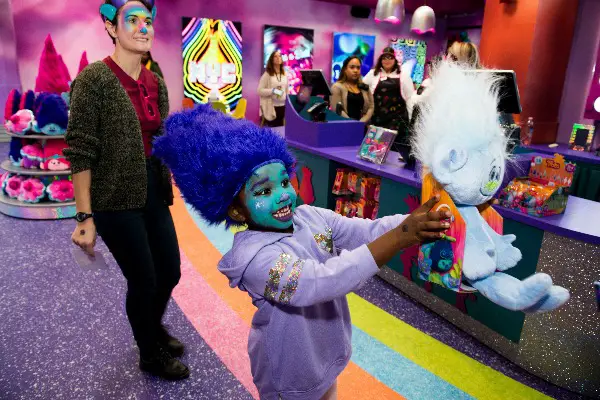 (New!) DreamWorks Trolls The Experience, with its world of rainbows, sparkles, and very big hair, has arrived in midtown. Sprawled across multiple floors, this interactive adventure will thrill fans of the movie Trolls and pretty much any kid who likes to dress up, bang on things, collect glitter, or dance. Use our coupon and take $5 off admission now! trollstheexperience.com
PLUS
(1/19) Celebrating 50 Years of the Coretta Scott King Book Awards with Sharon Draper at The New-York Historical Society. Free with museum admission. Recommended for kids 8 and up. Join legendary author and five time Coretta Scott King Award winner Sharon Draper (author of Stella by Starlight) to celebrate the 50th anniversary of this landmark book award that honors "outstanding African American authors and illustrators of books for children and young adults. She will also lead a short writing exercise, answer questions, and sign books. 1pm.
(Now-1/27) Final weeks! The Big Apple Circus at Lincoln Center's Damrosch Park will end later this month; while still appealing for kids, it's gotten a makeover, making a concerted effort to drawn in young and old alike. This year there's a selection of high-end cocktails, a VIP tent, and new performers. bigapplecircus.com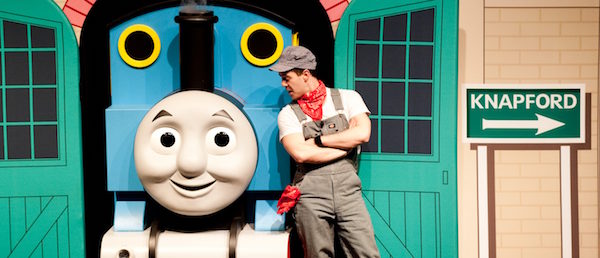 (1/19-1/21) All Aboard with Thomas & Friends at the New York Botanical Garden. Join Thomas and Driver Sam on a fun-filled, sing-along, mini-performance adventure. In Thomas' Budding Adventure, kids will help Thomas discover the steps to growing a beautiful garden. Seating is first-come, first-served, and begins 30 minutes prior to your show time. Admission to the Thomas & Friends performance is included with the purchase of select Holiday Train Show tickets; specific timed tickets must be reserved.
(Ongoing) VR World NYC has become one of the most compelling new experiences in New York City. VR World transformed a 12,000-square-foot historic retail space, steps from the Empire State Building, into the largest virtual reality entertainment destination in the Western Hemisphere. VR World features over 50 content experiences spanning multiple genres. Get a free gift when you present this coupon!
(Ongoing) Exhilarating Family Fun at Stomp NYC. Special discount packages available!
Click here for more Kids Activities This Weekend.
For more kids activities, check out our sister site nymetroparents.com!
SIGHTSEEING
Color Factory, a massive interactive art space, began in August 2017 in San Francisco. Wildly popular, the project has set up shop in SoHo and is sure to inspire lines as long as the cronut did at nearby Dominique Ansel Bakery. Designed by a wide spectrum of artists, Color Factory walks visitors through 16 rooms devoted to the wonder of color. You're invited to compliment someone using color words, discover your signature color, and read wishes for the world written by NYC school children on varicolored balloons. Each room is equipped with a camera that can take a picture of you and send it to your phone: the better to post with! On view now through August, 2019. 251 Spring St., support@colorfactory.co, colorfactory.co, @colorfactoryco
Read about more Instagrammable Pop Up Exhibits in NYC here.
PLUS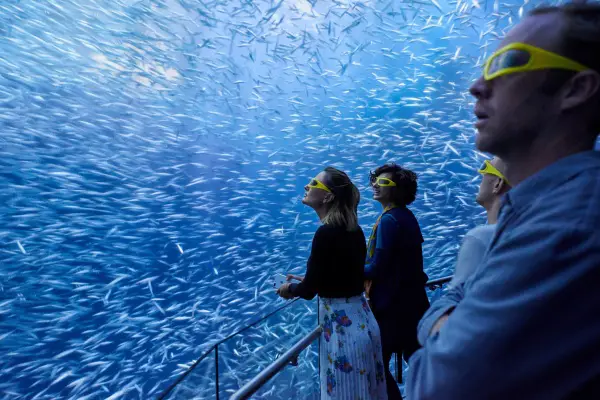 Immerse yourself in the deep, dark depths of the ocean, where Humboldt squid fight to the death, 50 foot whales ride overhead, play with sea lions, navigate a sea kelp maze and more at National Geographic Encounter: Ocean Odyssey! Here's a $10 off coupon!
Bring a loved one to take in the breathtaking view at Top of the Rock.
(Ongoing) The Rink at Rockefeller Center, the most famous patch of ice in the world, welcomes skaters for a very glamorous experience.
MUSIC & NIGHTLIFE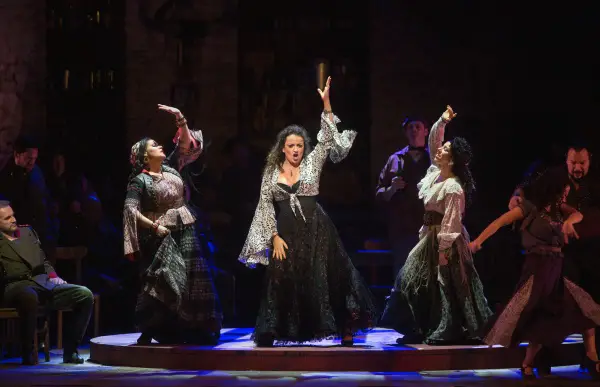 (1/17, 1/20, 1/26, 1/29) Carmen. Mezzo-soprano Clémentine Margaine reprises her remarkable portrayal of opera's ultimate seductress, a triumph in her 2017 debut performances, with impassioned tenors Yonghoon Lee and Roberto Alagna as her lover, Don José. Omer Meir Wellber and Louis Langrée share conducting duties for Sir Richard Eyre's powerful production, a Met favorite since its 2009 premiere.
PLUS
(1/16-1/19) Chita Rivera performs at Feinstein's 54 Below.
(1/16-1/17) The Revivalists at Beacon Theatre.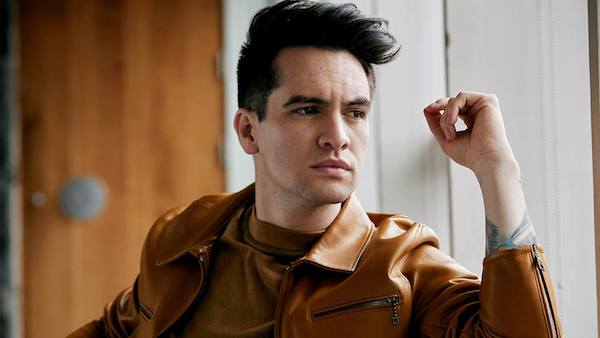 (1/16) Panic at the Disco! at Barclays Center.
(1/16) Every Wednesday catch Bourbon & Blues, featuring the Jerry Dugger Trio at The Sound Bite.
(1/17-1/18) Japanese Breakfast at Brooklyn Steel.
(1/17) After Work Open Jam Live Jazz with The Danny Walsh Band (ladies night $4 drink specials), every Thursday at The Sound Bite.
(1/19) Celebrate The Sound Bite's first anniversary! Vocalist Barbara King and the Spirit of Jazz perform. 10:30pm-12:30am. Afterwards, catch a late night open jam session!
(1/20) Sunday Evening Jazz with Pianist with Johnathan Elbaz at The Sound Bite.
(Ongoing) Learn about the history of cocktails, and have a few yourself, at The Imbible: A Spirited History of Drinking. Here's a $15 coupon!
For information on LGBTQ nightlife, visit our brother site metrosource.com!
SNEAK PEEK, NEXT WEEK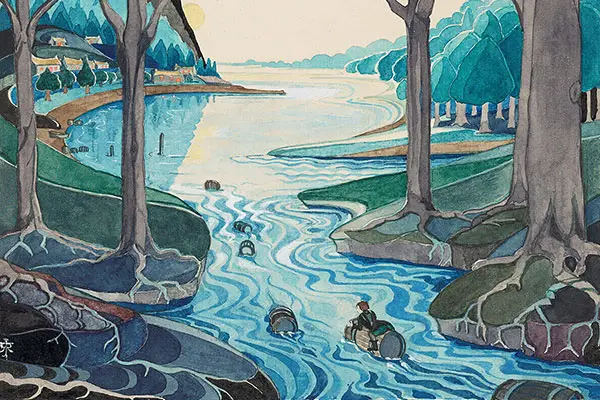 (1/25-5/12) "In a hole in the ground there lived a hobbit." With these words Oxford professor J.R.R. Tolkien ignited a spark that's burned for generations of readers. From the children's classic The Hobbit to the epic The Lord of the Rings, Tolkien's tales of hobbits and elves, dwarves and wizards have introduced millions to Middle-earth, a world that Tolkien populated with creatures, languages, and histories. Tolkien: Maker of Middle-earth at the Morgan Library & Museum is the most extensive public display of original Tolkien material in decades, stocked with family photographs and memorabilia, maps, draft manuscripts, and Tolkien's original illustrations.
PLUS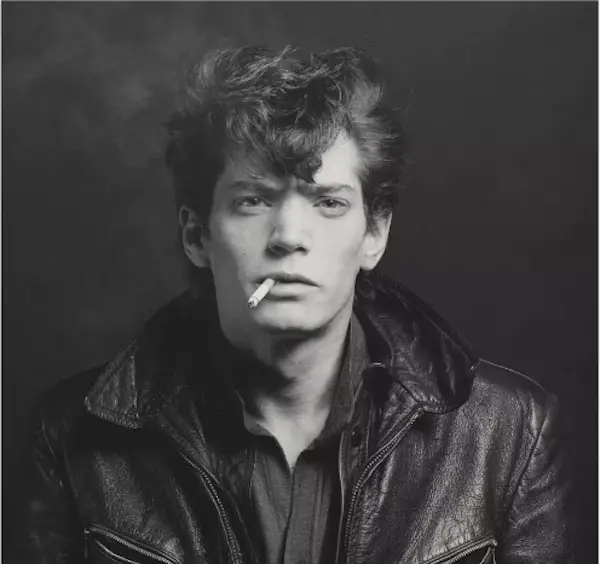 Robert Mapplethorpe, Self Portrait, 1980. Gelatin silver print, 35.9 x 35.7 cm. Solomon R. Guggenheim Museum, New York Gift, The Robert Mapplethorpe Foundation, 93.4289 © The Estate of Robert Mapplethorpe.
(1/25/19-7/10/2019) Implicit Tensions: Mapplethorpe Now at The Solomon R. Guggenheim Museum. Robert Mapplethorpe, one of the most critically acclaimed yet controversial American artists of the late twentieth century, is represented in great depth in the Guggenheim's collection. In 1993 the museum received a generous gift of approximately two hundred photographs and unique objects from the Robert Mapplethorpe Foundation, creating one of the most comprehensive public repositories in the world of this important artist's work. In 2019, 30 years after the artist's death, the Guggenheim will celebrate the sustained legacy of his work with a yearlong exhibition conceived in two sequential parts in the museum's Mapplethorpe Gallery on Tower Level 4.
Angelito Jusay
(1/25-2/3) FrostFest at Bryant Park's Winter Village will feature a host of fun-filled activities: think bumper cars on ice, silent discos, entertainment at The Lodge (karaoke and live music), an Ice Ball, and much more! bryantpark.org/series/frostfest
---
Like what you see here? Share it with your friends on Facebook! Find out more about what to do in January. We've got February covered, too!
Looking for Free Group Planning Services?
Get free advice on planning your group's trip to New York.
RESTAURANTS

Multi-concept restaurant offering modern Japanese cuisine, a...

THEATER

In a heartbeat, 38 planes with 6,579 passengers were strand...

SHOPPING

Find the right gear for your workout. ...

SIGHTSEEING

Sweeping, unobstructed, open-air views of NYC from the top o...