This Week in NYC (6/20-6/27)
June 20, 2018 - by City Guide News Desk
Looking for what to do in New York? We've got the latest on all the goings-on in NYC, from concerts to museum exhibitions to comedy to the best in city sightseeing. Read on for our picks for the best of this week in New York City.
THE BIG EVENT
(6/22) It's Pride Month in NYC, and the culmination of festivities takes place this weekend, with the Pride Rally at 33 Christopher Street on Friday. Click here for more on Where to Celebrate Pride 2018 in NYC.
PLUS
(6/23) Celebrate the summer solstice with Cooper Hewitt, Smithsonian Design Museum, which hosts games, design explorations, yoga, and more, all through the museum and out onto the terrace.
(6/23) Celebrate Inti Raymi, the Festival of the Sun, with an afternoon of music and dance drawing on the traditions of Andean nations like Peru, Ecuador, and Bolivia. Presented in collaboration with the organization Kichwa Nation. National Museum of the American Indian.
(Ongoing) World Cup action is heating up. Click here for more information on Where to Watch the World Cup in NYC.
(6/20-6/22) Highland Park Orkadia. This summer solstice, slow down, share a dram of Highland Park whisky, and enjoy the green landscape and rugged cliffs as they all come together to pay homage to the endlessly bright days of summer on Orkney. A pop-up at Grand Central Terminal.

(6/21) The Meat in Meatballs: Sourcing and Creating at The Meatball Shop at the Musuem of Food and Drink (MOFAD). A cooking demo and meatball samples will form a part of this in-depth discussion on the intricacies of the restaurant world in New York City.
(6/21) Make Music New York at the 9/11 Memorial Museum Plaza. FREE. 12:30pm and 5pm. (There will be hundreds of other free performances all across the city on Thursday.)
(6/24) Porch Stomp, A Free Festival of Americana Folk Music and Dance on Governors Island.
(Now-6/24) Shakespeare in the Park presents Othello at the Delacorte Theater.
(Now-7/1) Swale's Moveable Food Forest docks for the summer at Brooklyn Army Terminal. swaleny.org
EXHIBITION OF THE WEEK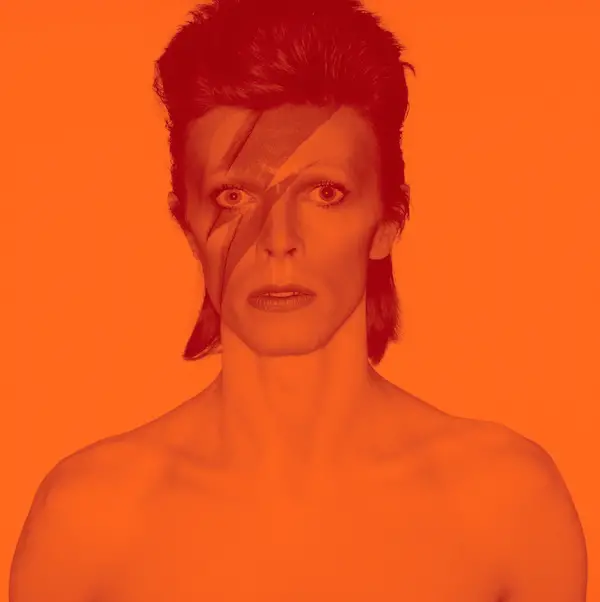 David Bowie as alt-ego Aladdin Sane, on his album cover, photographed in 1973 by Brian Duffy.
(Now-7/15) Final weeks! On stage, he was Ziggy Stardust, Aladdin Sane, and The Thin White Duke. David Bowie, the beloved English singer/New York transplant who sang about "Changes" and is revered for perpetually changing his sound and look over a five decades-plus career, is being celebrated in David Bowie is, a major exhibition that makes its final stop at the Brooklyn Museum. This first-ever Bowie retrospective explores a creative process of reinvention, collaborations, and bold characterizations that shaped listeners' own identities. The show includes 300+ significant objects from Bowie's teens to his death in 2016, including handwritten lyrics, diary entries, photography, set designs, album artwork, and rare performance material, with many items exclusive to the Brooklyn Museum presentation. More than 60 stage costumes are on display. Advanced sound technology, alongside theatrical scene–setting, animation, and video, provides an immersive journey through Bowie's formative artistic experiences. (The museum will be open July 9 & 10, last week of exhibit.)
PLUS
(Now-10/14) Just opened! The American Folk Art Museum presents Charting the Divine Plan: The Art of Orra White Hitchcock, which brings together aspects of art, love, science, and religion, as expressed by one of America's first female scientific illustrators. Working in the mid-19th century, Orra White Hitchcock was equally skilled in the natural sciences and in art, and her illustrations of plant life, geological formations, fossilized animals, and dinosaur tracks were used in Amherst College lectures and the scientific journals of the day. The exhibition puts on display Hitchcock's rarely seen drawings and paintings, some up to 10 feet long, which demonstrate both scientific clarity and an unexpected modernity.
(Now-9/9) Celebrating Bill Cunningham marks the New-York Historical Society's recent acquisition of objects, personal correspondence, ephemera, and photographs that reflect the life and work of Bill Cunningham. One of the late 20th century's most influential trend-spotters and style authorities, the legendary New York Times journalist and photographer was frequently spied on the city's streets, at fashion shows, and elegant soirées capturing images of New York's fashion innovators and cultural glitterati. Among the highlights of Celebrating Bill Cunningham are a bicycle that he rode around the city; his first camera, an Olympus Pen-D, 35mm; signature blue jacket; personal photographs of Cunningham at home and with friends; correspondence, including a few of the hand-made Valentines he frequently sent to friends; and a New York City street sign, "Bill Cunningham Corner," that was temporarily installed at 5th Avenue and 57th Street in his honor, following his death. Soon after he arrived in New York, Cunningham worked as a milliner, and items on view from his millinery line, William J., include an innovative beach hat, along with other hats and fascinators; and a press release written for the William J. spring 1960 millinery show. Also on display are selections from Cunningham's Facades, his eight-year photographic project documenting New York City's architectural and fashion history, which was shown at the museum in 2014.
Also now open at NY Historical Society, Summer of Magic: Treasures from the David Copperfield Collection.
(Now-9/12) An Incredible Giacometti Retrospective Comes to the Guggenheim Museum. Swiss artist Alberto Giacometti (1901-1966), a Modernist sculptor, was a master of perspective. His elongated human figures, spindly miniatures, and ghostly paintings and drawings invite the viewer to lean in close and evaluate the work on its own terms rather than those of the viewer herself. The exhibit features more than 175 works by the artist.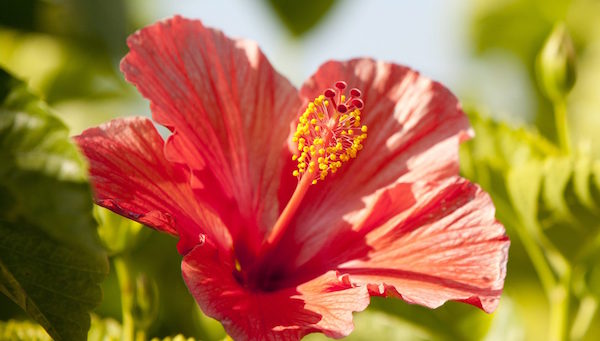 (Now-10/28) In 1939, the pioneering American Modernist Georgia O'Keeffe (1887–1986) went to Hawaii on commission for a Hawaiian Pineapple Company promotional campaign. What she created provides the inspiration for the landmark new exhibition Georgia O'Keeffe: Visions of Hawai'i at The New York Botanical Garden. A stunning display in the LuEsther T. Mertz Library Art Gallery includes 17 of O'Keeffe's Hawaii paintings, not seen together in New York since their debut in 1940. The historic Enid A. Haupt Conservatory explores the remarkable beauty and variety of Hawaiian flora, as well as its complex botanical and cultural history. The garden (just a 20-minute Metro-North ride from Grand Central Terminal) also features a living collection of more than one million plants.
(Now-10/8) "A shoe tells a story," says footwear designer Stuart Weitzman—and it's done so through history, as people "used shoes to say something about who they were." Weitzman should know: for three decades, along with running his eponymous company, he and his wife Jane have been collecting vintage footwear. Now, 100 items from their cache are on display in Walk This Way: Footwear from Stuart Weitzman Collection of Historic Shoes at the New-York Historical Society, supplemented by the museum's own collection and some contemporary creations. "You could wear that today" rings true, surveying the range of Mary Janes (invented 1904), T-straps (popularized in the '20s because they stayed on dancing feet so well), and stiletto pumps (made possible by post-World War II technology). You'll be entranced by the beauty of the shoes themselves, gleaming like jewels in their transparent cases, joined by rows of glittering detached heels.
(Now-9/9) Surface/Depth: The Decorative After Miriam Schapiro at the Museum of Arts and Design (MAD). In June of 2015, Miriam Schapiro, the pioneering feminist artist and founding member of the Pattern and Decoration movement, passed away at the age of ninety-one. Surprisingly, given her status as the elder stateswoman of the feminist art movement, the tremendous impact of her oeuvre on contemporary art has yet to be fully acknowledged or critically assessed. This exhibition seeks to redress this gap in the history of American art through an exploration of Schapiro's signature femmages, the term she coined to describe her distinctive hybrid of painting and collage inspired by women's domestic arts and crafts and the feminist critique of the hierarchy of art and craft. You can read more about it here.
(Now-6/24) Final weekend! Memory Unearthed: Henryk Ross Photographs at the Museum of Jewish Heritage. Recovered like buried treasure after the Second World War, the photographs of Henryk Ross survive to tell the hidden story of the Lodz Ghetto. Two hundred of these photographs are on view now. Here is a $3 off admission coupon.
(Now-10/8) Heavenly Bodies at the Metropolitan Museum of Art and The Cloisters. Heavenly Bodies: Fashion and the Catholic Imagination reflects the influence of religious art, ceremony, and imagery on clothing design. It's a sprawling show, literally—encompassing 65,000 square feet and 25 galleries, including The Cloisters (the museum's uptown branch dedicated to medieval art, housed in reconstituted European chapels and cloisters) and parts of the Lehman Wing, the Costume Center, and the medieval and Byzantine art galleries at The Met itself.
COMEDY
(6/22-6/23) Brent Morin at Gotham Comedy Club.
PLUS
(6/21-6/23) HBO Crashing's Jamie Lee at Carolines.
(6/25) Kathy Griffin: Laugh Your Head Off World Tour at Radio City Music Hall.
(Ongoing) Catch the latest and funniest on the comic strip at the LOL Times Square Comedy Club. Use promo code CITYGUIDE for 50% off tickets!
Click here for more comedy shows in NYC this weekend.
KIDS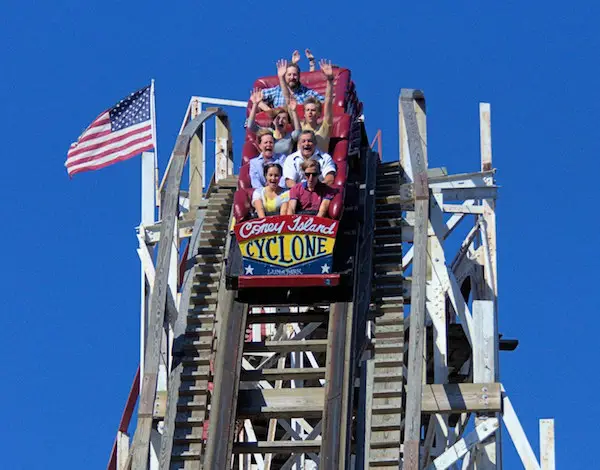 (Ongoing) Luna Park in Coney Island is now open!! Grab the family, get a Luna pass and ride the Cyclone or the Cozmo Jet, plus stroll the beach with a hot dog and more!
PLUS
(Now-8/4) LEGO BRICKS: A CELEBRATION! at Scandinavia House. To mark the 60th anniversary of the LEGO® brick, the American-Scandinavian Foundation presents an exhibition saluting the LEGO Group as a leader of learning through play, LEGO® Bricks: A Celebration! Featuring sculptures, mosaics, and interactive play zones by renowned LEGO® Certified Professional artist Sean Kenney, the exhibition will also include an overview of the LEGO Group's history and educational mission, as well as a variety of children's workshops.
(New) The Smash Dash game at Ripley's Believe It or Not! Times Square will keep kids on their toes! Keep your reflexes sharp, in this all-new race against time. Here is a coupon!
(Ongoing) Kids of all ages will want to check out the brand new Gulliver's Gate, a $40 million extravaganza that allows visitors to travel the globe without leaving Times Square. Latin America, Asia, the Middle East, Russia, and Europe are all here in incredibly detailed miniature. And don't let that word "miniature" fool you—Gulliver's Gate feels like it covers acres, stretching a full city block with the wonders of the world.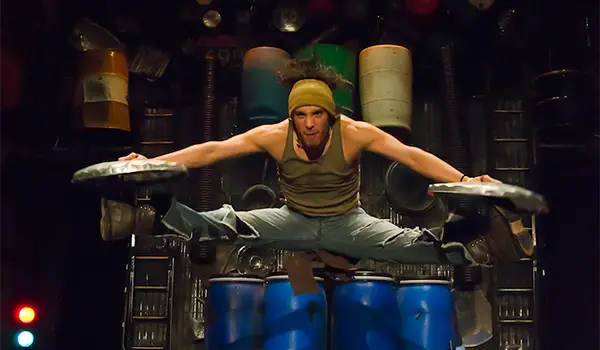 (Ongoing) Exhilarating Family Fun at Stomp NYC. Special discount packages available!
Click here for more things to do with kids this weekend.
For more kids activities, check out our sister site nymetroparents.com!
SIGHTSEEING
It's back! Ride THE BEAST and experience NYC's custom-built offshore racing powerboat, the BEAST! Zoom across the water at a heart-pounding 45mph on a ride down to the Statue of Liberty and back!
PLUS
New! Check out NYC's hottest new museum, exploring the world of espionage, SPYSCAPE!
Bring a loved one to take in the breathtaking view at Top of the Rock.
Zip up 100 stories in 60 seconds and see New York City atop One World Observatory. Use this coupon and save: 20% off!
Explore New York City from the best vantage points with Helicopter Flight Services Tours. Choose from four different itineraries.
MUSIC & NIGHTLIFE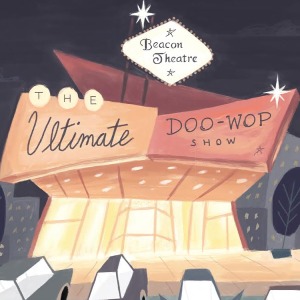 (6/23) The 11th annual Ultimate Doo-Wop Show will feature Lou Christie ("Lightning Strikes"), Jay Siegel's Tokens ("The Lion Sleeps Tonight"), The Coasters ("Charlie Brown"), Joey Dee ("Peppermint Twist"), The Marvelettes ("Please Mr. Postman"), Willie Winfield & The Harptones ("A Sunday Kind of Love"), Shades of Blue ("Oh How Happy") and the cast from "The Signal: A Doo Wop Rhapsody," including The Spaniels Forever ("Goodnight Sweetheart"), Willie Rogers of the Soul Stirrers ("A Change is Gonna Come"), Stormy Weather ("For Your Precious Love"), and Pete Mastropaolo & The Coda Band. Beacon Theatre.
PLUS
(6/20) Thirty Seconds to Mars at Madison Square Garden.
(6/21-6/22) Harry Styles at Madison Square Garden.
(6/22) Queen of THE RIDE Drag Show & Booze Bus. Kick off PRIDE weekend in fun and style! 9pm. & 10:30pm. (Also offered the first and third week of every month.)
(6/21) Pride Night at the Cooper Hewitt, with Horrorchatta and Friends. (Find out more about Cooper Hewitt's Cocktail Thursdays here.)
(6/21) Neil Berg's PianoMen at The Green Room 42.
(6/22) Dropkick Murphys and Flogging Molly perform at Forest Hills Stadium.
(6/23) Select Saturday evenings, celebrate the rich cultural artistry of the Hawaiian Islands with an after-hours viewing of Georgia O'Keeffe: Visions of Hawai'i and interactive hula lessons, live music, lei-making demonstrations, and Aloha Nights's signature cocktail: the Passiflora Punch. The New York Botanical Garden.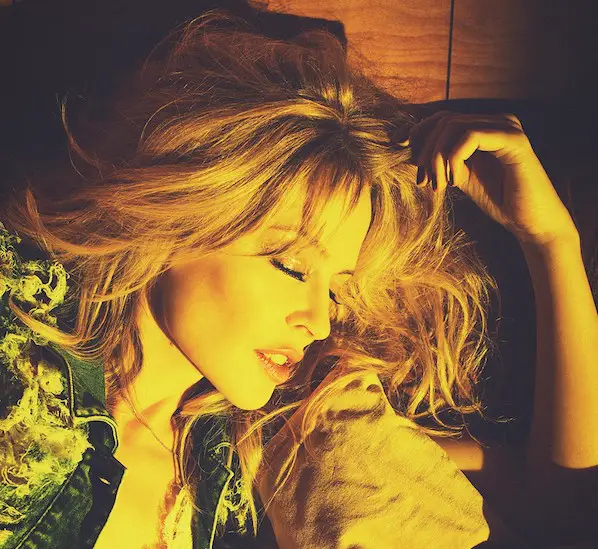 (6/23-6/24) Pride Island festivities get underway at Pier 97, with Australia's Kylie Minogue headliningg on Sunday.
(6/26) Paramore with Foster the People at Barclays Center.
(6/26) Seal at Beacon Theatre.
(6/27) Steve Miller Band & Peter Frampton at Beacon Theatre.
Click here for more nightlife this weekend.
Cheers! Check out the Best Rooftop Bars in NYC.
For information on LGBTQ nightlife, visit our brother site metrosource.com!
SNEAK PEEK, NEXT WEEK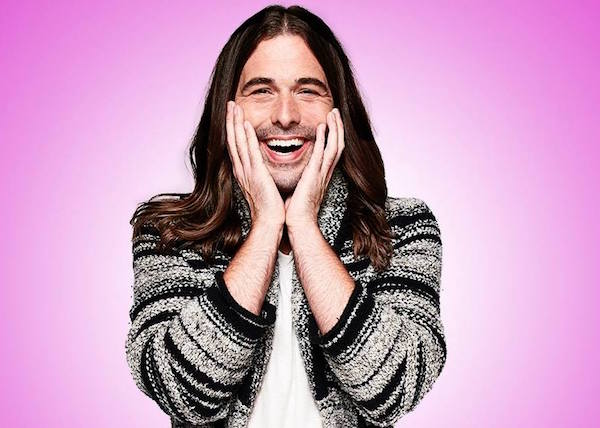 (6/27) Queer Eye's grooming guru Jonathan Van Ness performs two shows at Carolines.
PLUS
(6/26-6/28) Grand Central Celebrates 40 Years with Taste of the Terminal, including tours, the FIFA World Cup at the Campbell Terrace, and more.
(6/27) Lena Hall performs Six Months of Obsessions, From Radiohead to Hedwig, at Public Arts. Tix here.
---
Like what you see here? Share it with your friends on Facebook! Find out more about what to do in June here. We've got July covered, too!
Looking for Free Group Planning Services?
Get free advice on planning your group's trip to New York.
RESTAURANTS

Multi-concept restaurant offering modern Japanese cuisine, a...

THEATER

Beloved diva Bernadette Peters and four-time Tony nominee Vi...

SHOPPING

DataVision is redefining retail with their new, fully intera...

SIGHTSEEING

A state-of-the-art Coney Island amusement park that's home t...