(8/8-8/14) Looking for what to do in NYC this week and weekend? There's tons going on for summer in the city, with new restaurants, festivals, pop ups, and all kind of other things to do in NYC this week.
BLUES BBQ FESTIVAL
Beers, bbq, and blues. Not such a bad way to spend a Saturday. Hudson River Park's Blues BBQ Festival is back in person from 1-9pm, full of live music and barbecue that runs from Blue Smoke to Dinosaur to Kimchi Smoke.
AFRIBEMBÉ FESTIVAL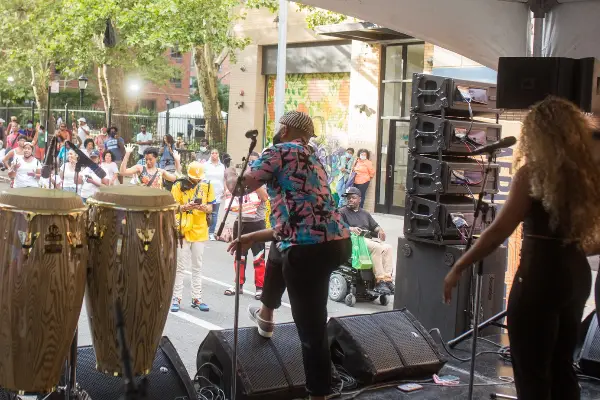 The Caribbean Cultural Center African Diaspora Institute's 4th annual Afribembé Festival on Saturday brings live music, a SoulFull Food Plaza, arts and crafts, merchandise, and a Family Village as part of an all-day Pan-African celebration.
A POP UP POP UP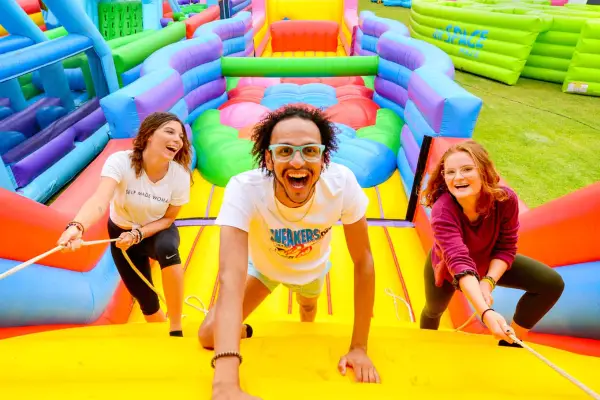 A block-long bouncy house? Yes please. For a limited time near Penn Station you'll find Pop In The City, a literal pop up. This inflatable structure offers nothing but fun with its photo ops, DJs, 200 disco balls, and supersized slides and ball pits.
MUSEUM OF THE WEEK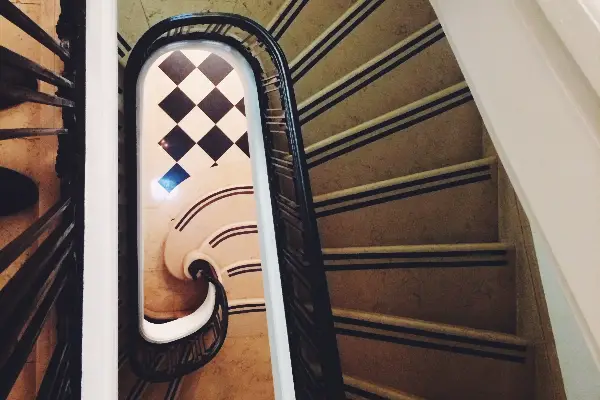 Photo by Esther Tran-Le/Flickr.
While some galleries are closed to prep for a special exhibition, take advantage of the pay-what-you-wish policy at the Neue Galerie. (Austrian Masterworks from the Neue Galerie and Gustav Klimt's Portrait of Adele Bloch-Bauer I are still on view.) Sundays at 3 and 3:30pm you can also get a free guided tour of the museum.
A FLORAL POP UP
Taking inspiration from the 1,000 handpicked elderflower blossoms that go into every bottle of the liqueur St~Germain, Friday and Saturday sees a reimagined pop up flower show. St~Germain Fleuriste brings in a pair of stylish creatives to head up a space dedicated to multi-sensory cocktails, paper bouquets, and live performances.
FREE SHAKESPEARE

If you believe the bucolic pleasures of Shakespearean comedy are best enjoyed al fresco, The Public Theater wholeheartedly agrees. Celebrating its 60th anniversary, Free Shakespeare in the Park at the Delacorte Theatre is mounting Public Works' acclaimed musical adaptation of As You Like It, bringing together a mixed ensemble of professional actors and community members from across NYC. The run begins this week and continues through September 11th.—Griffin Miller
OPEN STREETS
Photo via Open Streets Facebook.
The city's Open Streets program is back this weekend, shutting down traffic and opening up some space for New Yorkers. Among the activities are free bike rentals, a pop-up parkour playground, fitness classes, cooling zones, art, and live performances.
BROADWAY IN BRYANT PARK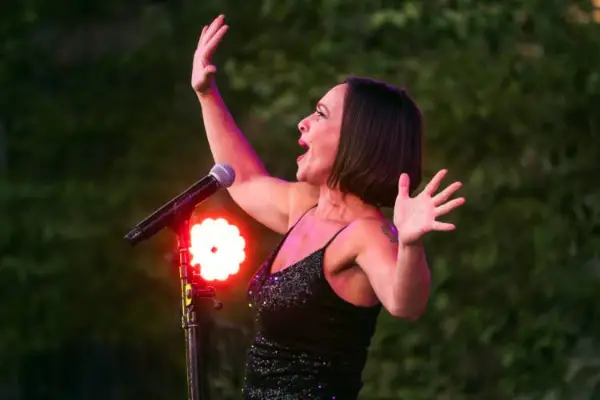 Image by Ryan Muir. 
Midday Thursdays join fans on the lawn for free live performances of your favorite Broadway tunes. Tony winners like A Strange Loop, SIX, and Moulin Rouge! The Musical will take the stage.
BATTERY DANCE
Battery Dance presents the 41st Annual Battery Dance Festival, the city's longest-running free dance festival, from Saturday, August 13th through Friday, August 19th. The setting, along the downtown waterfront amid the gardens of Battery Park, is as compelling as the performances. Look for a diverse series of moves this year, including ballet, contemporary, international troupes, and a special India Independence Day show on Monday, August 15th.
A HAPPY BROOKLYN POP UP
Colorful summer programming comes to City Point with new pop up Brooklyn Is My Happy Place. Fridays through Sundays through August 26th, look for Lola Star's bold, '70s-inspired design. There will be photo stations, hula hoop classes and happy hours, kid dances, go-go dance workouts, and Dancorcizm.
¡ARRIBA!
On select summer evenings, the High Line transforms from park to open-air dance floor. Thursday night, August 11th, ¡Arriba! brings salsa lessons, a DJ, and a live performance.
GODFATHER BIRTHDAY CELEBRATION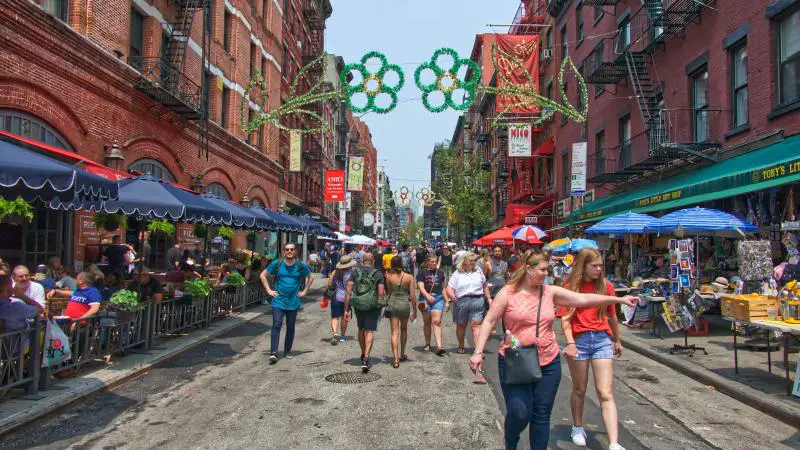 Photo by Pascal Bernardon on Unsplash.
Celebrate a half century of The Godfather with a birthday party weekend in Little Italy. This Saturday and Sunday look for free tours of film sites at 2pm and 4pm, plus Godfather-themed restaurant specials, a surprise cast member appearance, live music, and a dance floor.
IMMERSIVE COCKTAIL ADVENTURE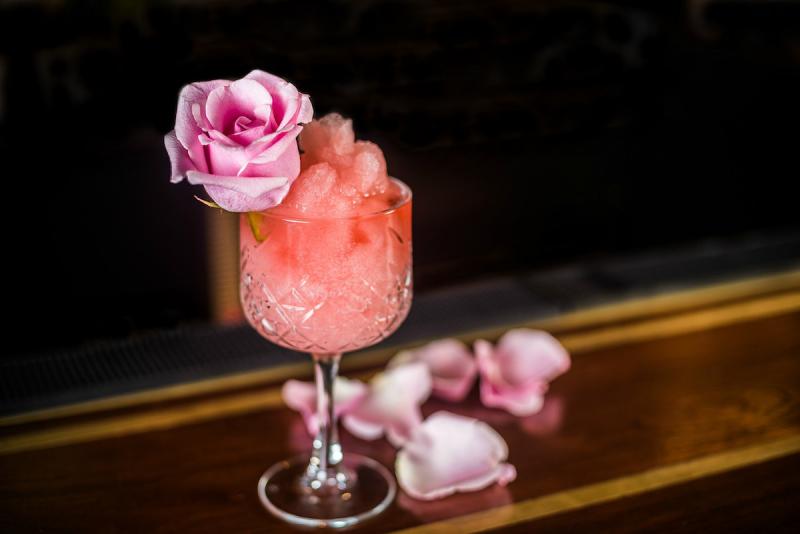 Step into the enchanted (and cursed) world of Beauty & The Beast at this new immersive experience at roomy Slovenian spot Pekarna New York. Dressing up is encouraged for this elegant Victorian cocktail party that brings in escape room elements. Expect a theatrical outing that comes with themed cocktails and riddle and challenge solving. 
NEW FOR YOUR BUCKET LIST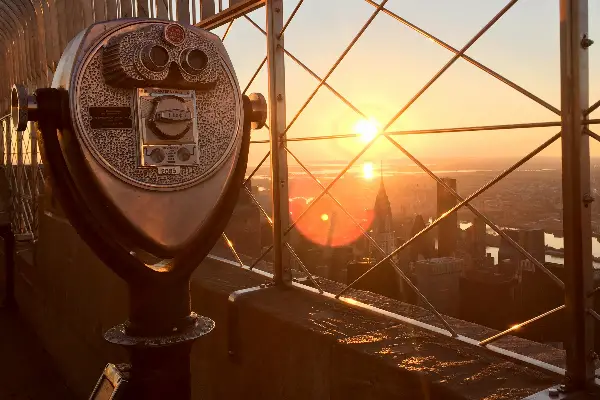 Congratulations to the Empire State Building, just named the #1 attraction in the U.S. (#3 worldwide) on Tripadvisor. On Saturday mornings through the end of October, visitors can take advantage of the limited-edition Sunrise Experience, which comes with the thrill of being the first in the city to catch the new day dawning from the perspective of the 86th Floor Observatory.
A NEW WATERFRONT OASIS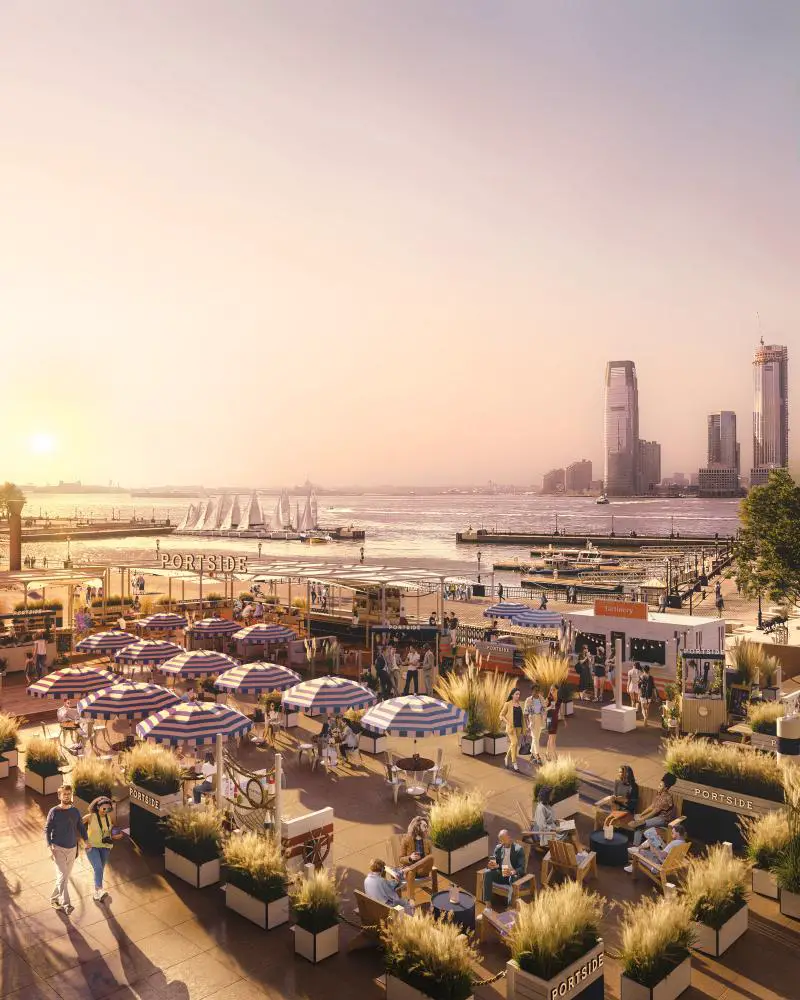 Image courtesy Brookfield Place.
Manhattan has a new summer getaway. Portside on Brookfield Place's Waterfront Plaza offers seaside atmosphere aplenty along with bites, happy hours, bites, activities, and epic sunsets.
SUNDAY SHOP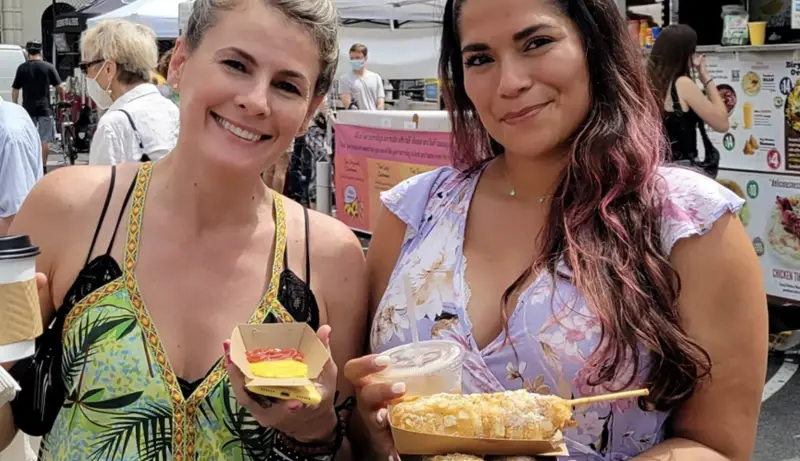 Every Sunday on the Upper West Side you can check out Grand Bazaar NYC, the city's largest curated market—and most distinctive. This Sunday you'll also find the Summer Brunch & Shop – Women-Owned Businesses pop up. Find a curated selection of over 80 women-owned small businesses. There's everything from handmade crafts, vintage fashion and accessories, luxurious bath bombs, and candles to delicious artisanal foods.
FREE SHOWS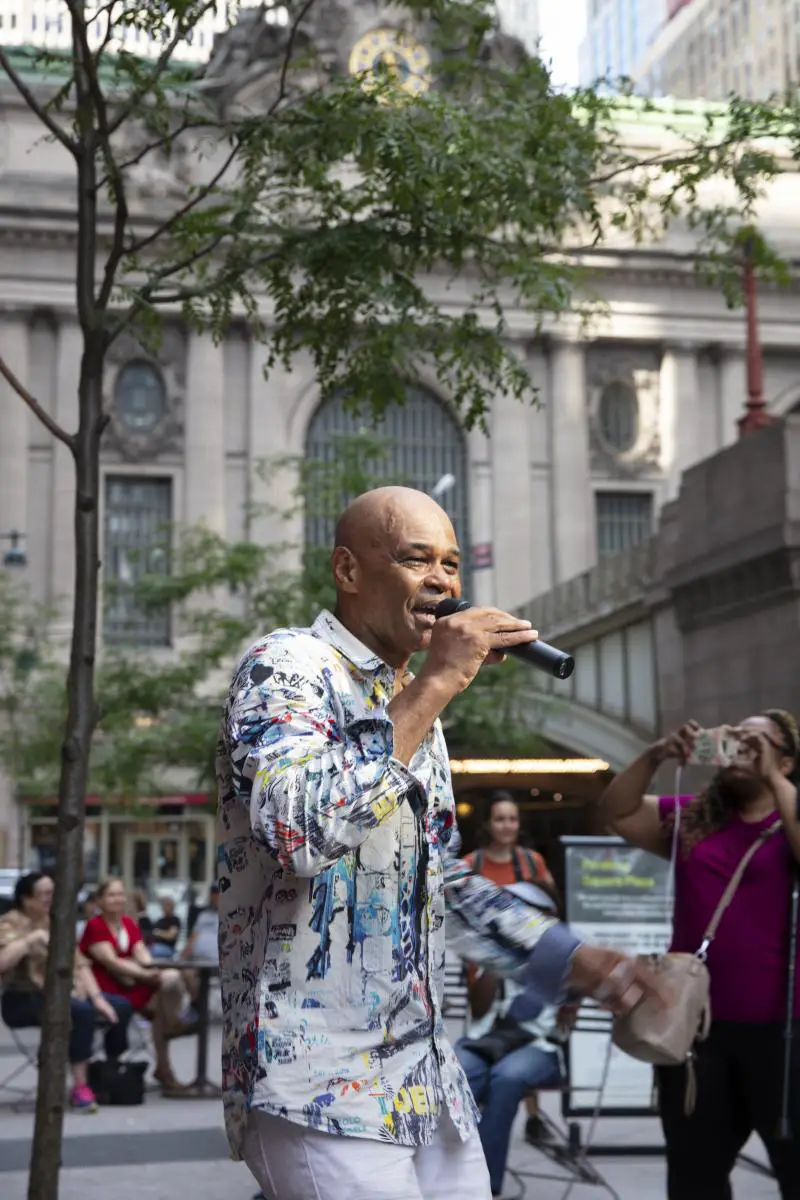 Image: Goor Studio on behalf of Grand Central Partnership.
Live music near Grand Central: the Pershing Square Sounds series continues, with free Tuesday lunchtime shows and Thursday happy hour performances. Catch it weekly through the end of August.
BROOKLYN'S NEW IMMERSIVE EXPERIENCE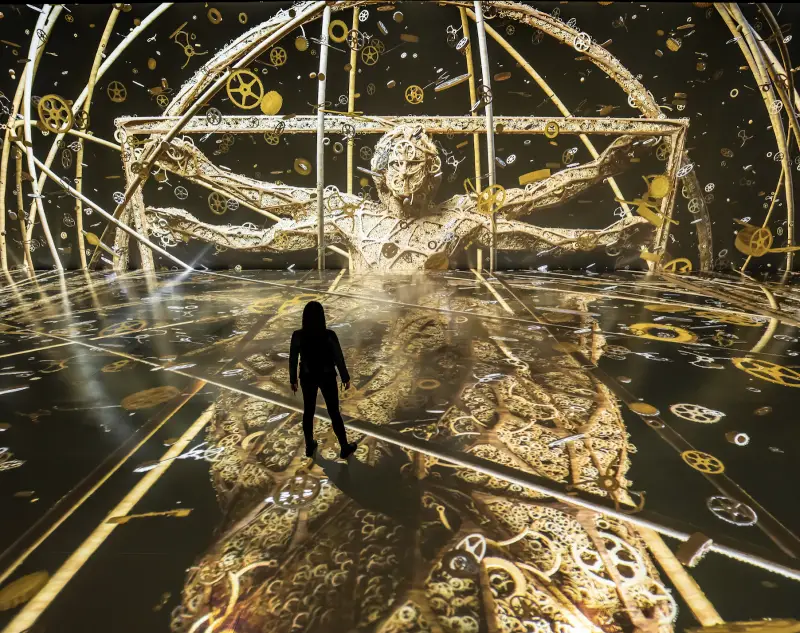 ArtsDistrict Brooklyn (AD/BK) is a new Brooklyn destination for mixed-media installations. More than 70 projection screens and cutting-edge sound design combine on the massive new immersive experience Limitless AI. There are also the intensive audio/theatre experiences Flight and Séance.
SKIRT STEAK POP UP
Your tropical vacation just got a little more approachable as Corona's Rainhas Churrascaria drops a massive outdoor space to dig into serious steak. Under $30 per person, Simply Skirt Steak offers platters with salads, cheese bread, fries, and a classic Argentine-style steak with fresh chimichurri. There are also tropical cocktails and sangria, all laid out in a roomy space covered in plants and umbrellas. Look for games, a putting green, upbeat music, and and an outdoor bar to complete the resort vibes. 
CIRKUS CIRKUS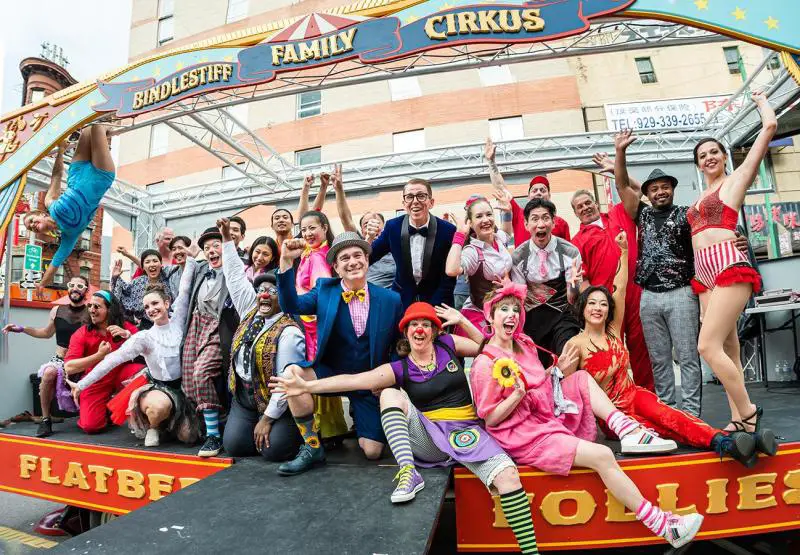 The Bindlestiff Family Cirkus continues its "Summer of Joy" Flatbed Follies 5 Borough Tour. Custom-built rolling stages showcase everything from high wire to aerial acts to juggling, stilt walking, and clowning. It's all free, at locations around the city through September 18th.
A NEW BRUNCH LAUNCH

Authentic Italian fine dining in a comfortable space is what you'll find at Upper West Side favorite Joanne Trattoria. They've just launched a new early brunch, running Saturdays and Sundays from 11:30am-1pm. Look for temptations like banana Nutella crepes, omelets and other eggs, ricotta Belgian waffles, pancakes, and sides of bacon and sausage. "Mangia bene vive bene."
Also at Joanne Trattoria, don't miss live music with your meal, including jazz guitar from virtuoso Abe Ovadia every Sunday from 4:30-7pm. 
Summer Restaurant Week is underway and Joanne Trattoria is participating. Their dinner menu ($58 plus tax and tip) begins with appetizer choices of meatballs, arancini, and eggplant polpette; a choice of salads; and entree options like osso buco, lemon chicken artichoke, seafood over pappardelle, and eggplant Parmesan. Save room for dessert: you'll have your pick of cheesecake or chocolate mousse. Included in the deal is a specialty cocktail too.
Tuesday night is date night at Joanne Trattoria! Enjoy a complimentary bottle of Gaga Wine with every two entrees ordered. 
DISCOASIS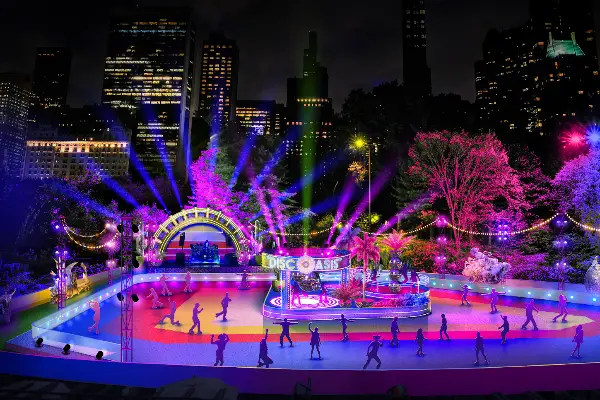 Central Park has a new oasis within an oasis Roller disco hotspot The DiscOasis has opened, bringing live DJs, day and night skating sessions, and performances. The setting is a glittering new roller rink fantasia installed at Wollman Rink. Closes September 18th.
MIDTOWN GETAWAY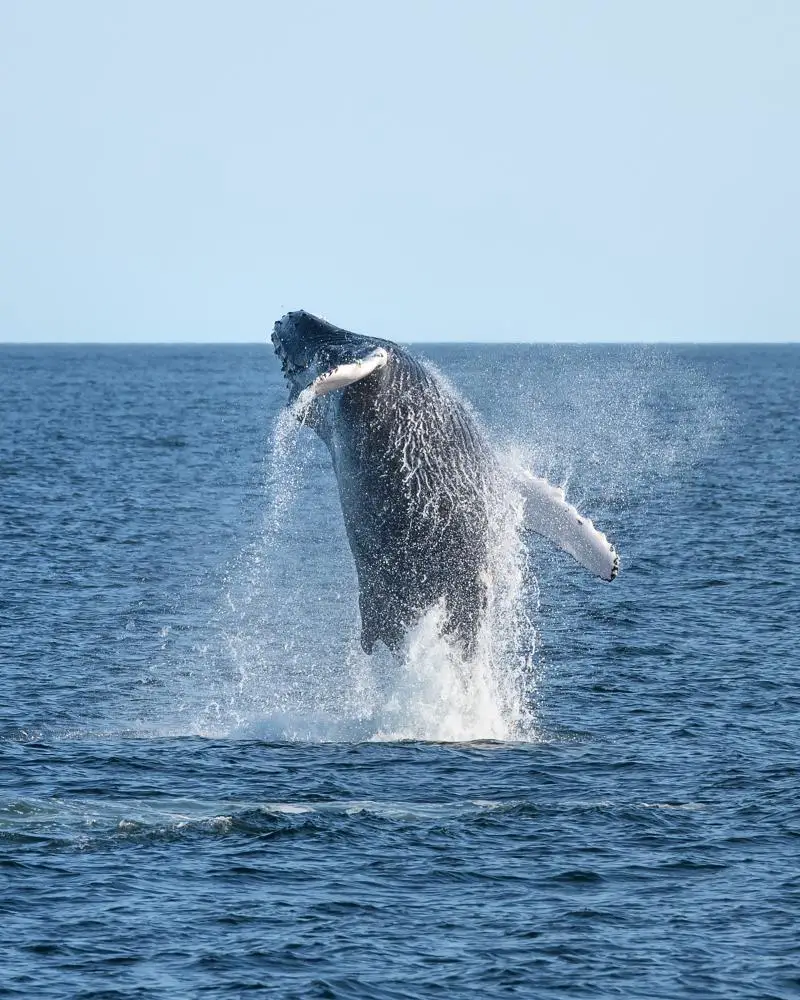 As NYC waterways get healthier, bottlenose dolphins, seals, sea turtles, and even whales are paying visits. You can check out all of the maritime action on Seasteak, which has encountered charismatic humpback whales on 85% of its nature trips. Whale Watching tours leave directly from Manhattan on Saturdays and Sundays—weekday tours also leave from Manhattan via a ferry ride to Highlands, NJ. This is a comfortable ride with climate controlled cabins, an open-air top deck, 360° panoramic windows, and a full-service cash bar (the city views are every bit as spectacular as the wildlife).
IMMERSIVE THINGS TO DO IN NYC 
NEW IMMERSIVE ART

Head to the historic boiler room of Chelsea Market to experience the immersive art space ARTECHOUSE. You've never seen art like this before, as room-sized digital projections merge with sound design to create a cinematic experience. Open now is Life of a Neuron, which draws on decades of neuroscience research to create a cellular-level journey through the human brain. Come explore the intersections of art and science and discover new layers of a universal human experience—the story of ourselves. The main installation is joined by additional immersive artworks. You can also grab a drink at the newly opened XR Bar.
THE MUSEUM OF ICE CREAM
The Museum of Ice Cream is the only place in the world where you can learn about everyone's favorite frozen treat by feasting on a floating dessert table, sliding down a 3-story slide to collect your ice cream, or taking a dip in a pool filled with millions of sprinkles. Be transported to a world where all your wildest ice cream dreams come true and rediscover the kid in you—don't miss the awesome photo ops in the hall of ice cream scoops.
CANDYTOPIA IS BACK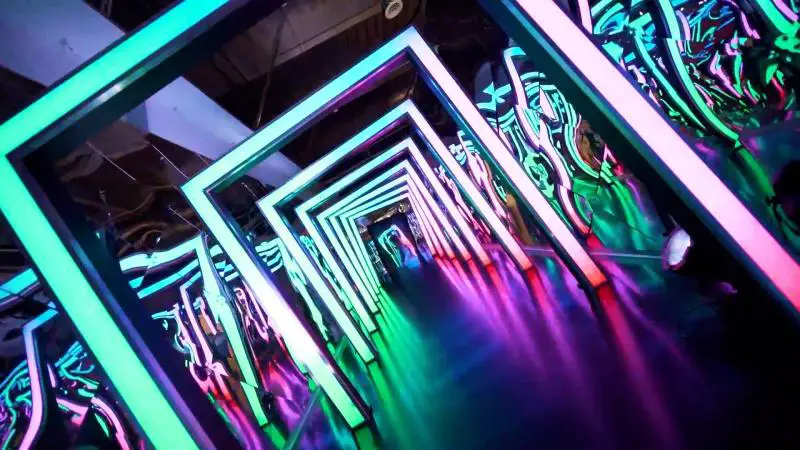 If you've ever wanted a tour of Willy Wonka's chocolate factory, you'll get a taste at Candytopia (without the imminent peril). Dive into a ball pit of marshmallows, view portraits made of candy, and take killer pics with candy-inspired scenes. The attraction is now open for a limited run through July 31st.
INTERACTIVE ART AT TOP OF THE ROCK
In addition to Art Deco glory and stunning views, for a limited time the Top of the Rock observatory is adding interactive installations. Speculations plays with reflective surfaces to produce multi-sensory experiences. Dawn Chorus is a musical augmented reality experience with holographic birds fluttering around a physical player piano. There's no additional charge for ticket holders, but you'll need to reserve a time slot for Dawn Chorus.
STRANGER THINGS: THE EXPERIENCE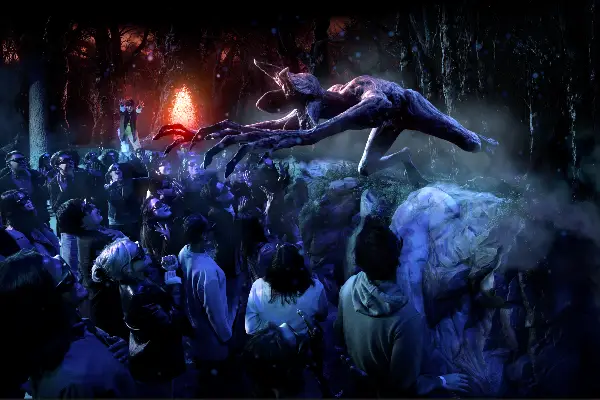 Ever wanted to be the protagonist of a Stranger Things adventure? Stranger Things: The Experience, open now in Brooklyn, throws you headfirst into your favorite show—join Eleven, Dustin, Mike, Lucas, Max, and Will for a very special episode starring…you! Venture inside Hawkins Lab for a 1-hour immersive experience featuring a brand-new Stranger Things storyline, then explore an '80s-themed Mix-Tape medley with food and drinks, special merch, photo ops, and more.
THINGS TO DO IN NYC: ART EXHIBITIONS
JEAN-MICHEL BASQUIAT: KING PLEASURE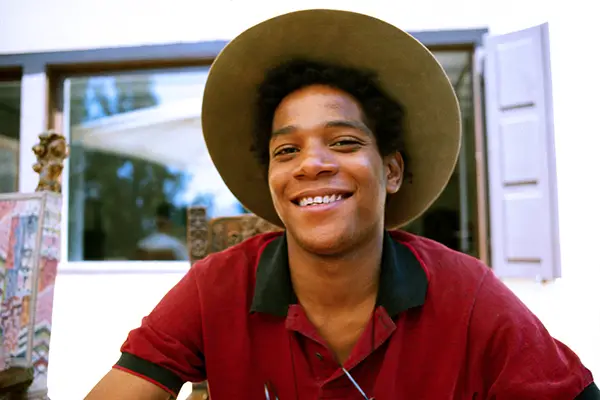 Photo by Lee Jaffe.
Everyone's favorite Brooklyn artist gets a major exhibition, led by his family and launched in Chelsea. Jean-Michel Basquiat: King Pleasure features a priceless collection of over 200 never before and rarely seen paintings, drawings, ephemera, and artifacts. The show is sourced from the Basquiat family collection and also features recreations of his NYC artist studio on Great Jones St. and the Michael Todd VIP Room of NYC's Palladium nightclub, where Basquiat created two paintings.
THINGS TO DO IN NYC: HAPPY HOUR SPECIALS
CUCINA 8½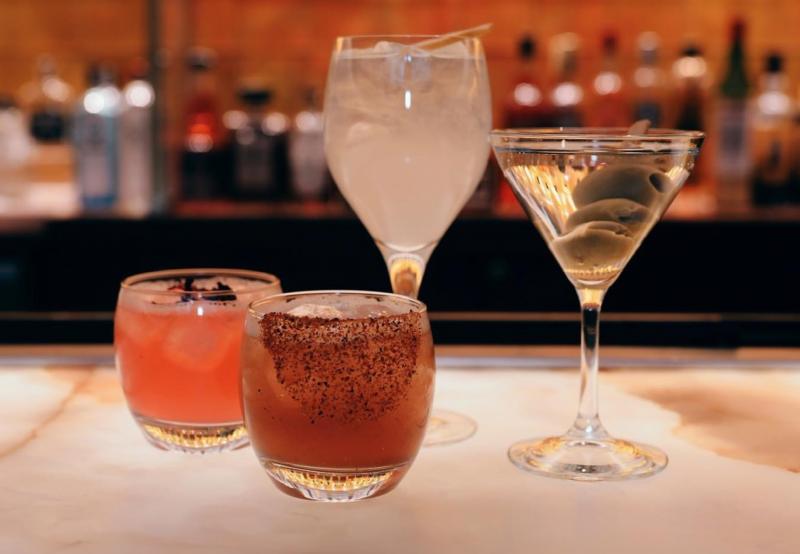 Cucina 8½ offers an elevated experience of rustic Italian cuisine in midtown's iconic Solow Building. The grand space features a winding staircase that opens to a spacious dining room and a vast bar area. On weeknights, the bar and lounge area offers an excellent happy hour, 4-7pm.  Draft beer and sommelier-selected wines by the glass are $7; for $12, take a pick of some classic cocktails including the 8½ Fellini Bellini, a Negroni, and a "Sex and the City" Cosmopolitan (Season 4, Episode 2 was filmed right here). They also make a mean Martini, available in mini form for happy hour at 8½ dollars. All drinks are accompanied by complimentary hors d'oeuvres.
GIN COCKTAILS!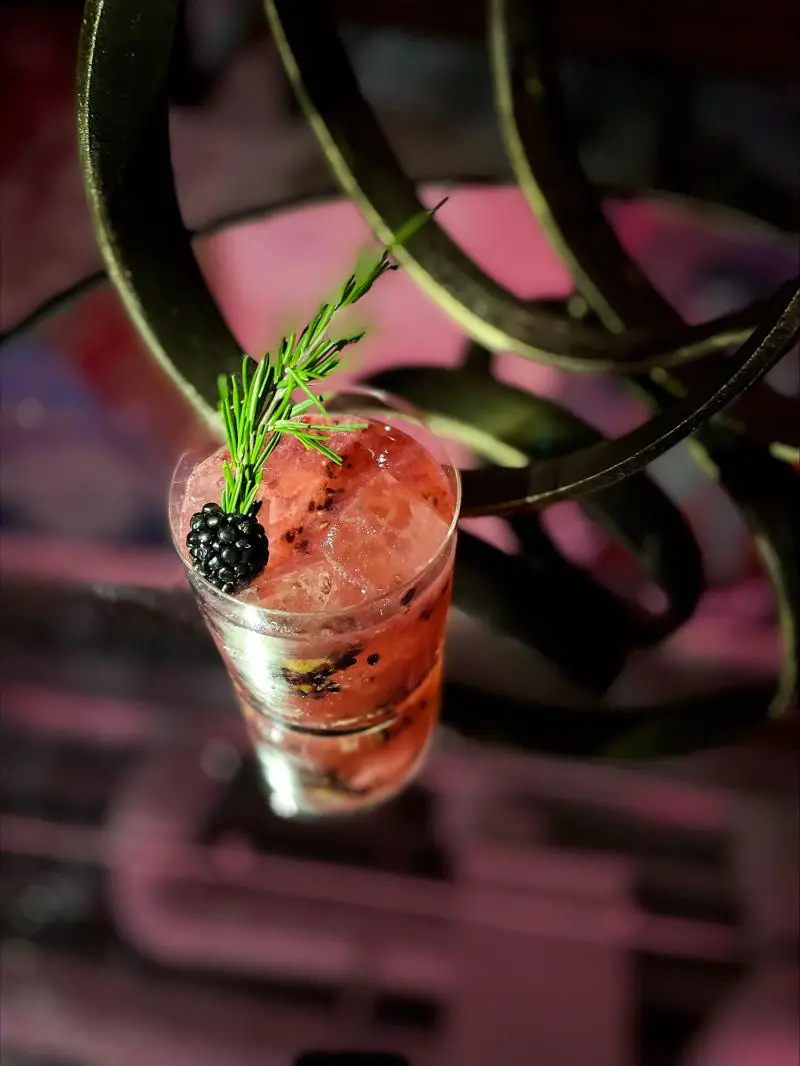 Nina's x Liquid Lab in SoHo celebrates National Gin and Tonic Day with the launch of their Bombay Happy Hour, available through July. The happy hour menu will feature three gin-based drinks, one of them being Nina's take on the classic cocktail using Bombay Sapphire. (Pictured above is the Basquiat Bramble, with gin, muddled blackberries, rosemary, and lemon.) 
A PRIME HAPPY HOUR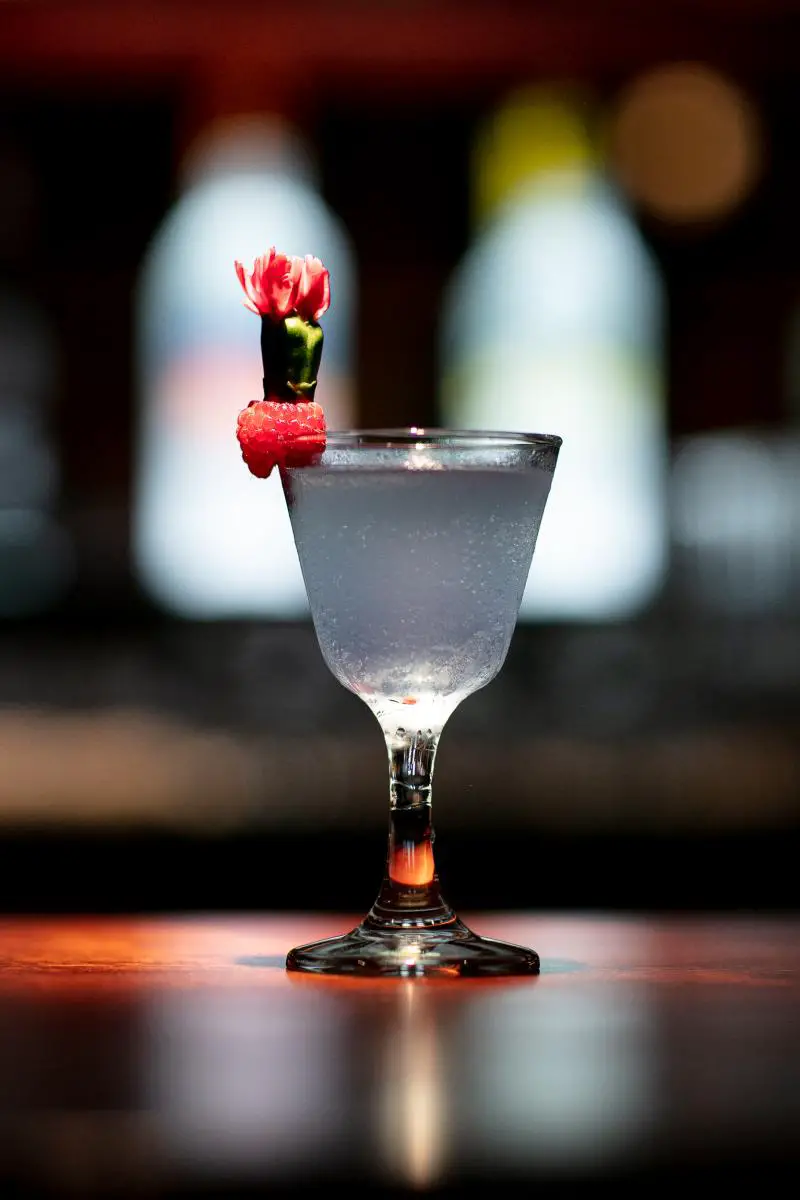 Prime Catch NYC serves top-rate seafood and steaks right in the heart of the Theater District. This is a great stop pre or post-Broadway or while out in Times Square, with both  indoor and outdoor seating options. They specialize in Prime USDA dry-aged Pat LaFrieda meat with house specialty Porterhouse and tomahawk cuts. Don't miss great deals at Happy Hour, which runs all day, seven days a week at the bar.
Happy Hour
1/2 Price Appetizers
$1 Oysters
$12 Martinis
$10 Cocktails
$8 Wines
$6 Beers
A HAPPY HOUR SPECIAL
Havana Central has introduced 1/2 price empanadas during Happy Hour at the bar! Diners must purchase a drink, 3 empanadas max per drink purchase.  Available in the bar only, Monday-Friday from 4-7pm. Choose from a variety of homemade savory pockets including beef, chicken, cheese, shrimp, and ropa vieja! Havana Central also features Happy Hour drink specials including $7 classic mojitos, classic margaritas, and red sangria, in addition to other specials.
OTHER THINGS TO DO IN NYC 
AN OTHERWORLDLY NIGHTCLUB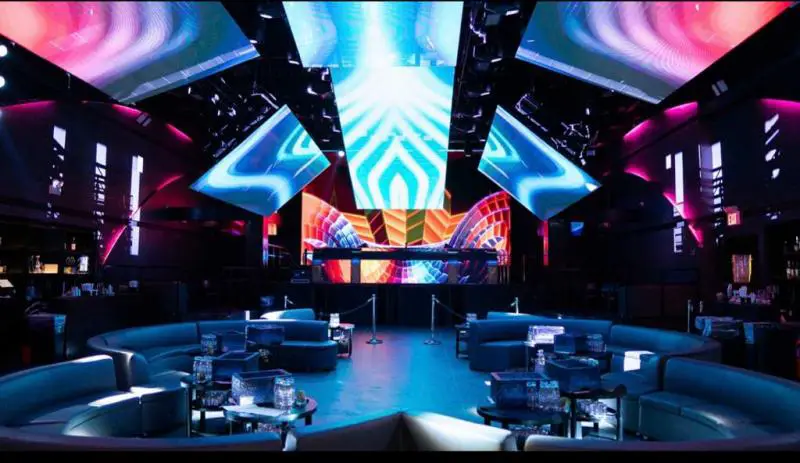 Nebula is the city's biggest nightclub opening in years, presenting a world-class space in the heart of Times Square. Nebula brings in top-line DJs spanning the spectrum of electronic music. Visionary design transports guests into otherworldly immersive environments—the unbelievable movable ceiling with its tilting video panels transforms the club each time the doors open. Upcoming shows include Anabel Englund on Friday, August 12th.
FRIDAY NIGHT FIREWORKS

The Alliance for Coney Island has brought back its Friday Night Fireworks. Watch from the boardwalk (or atop the Wonder Wheel) as the series launches for 10 straight weeks.
OUTDOOR MOVIES RETURN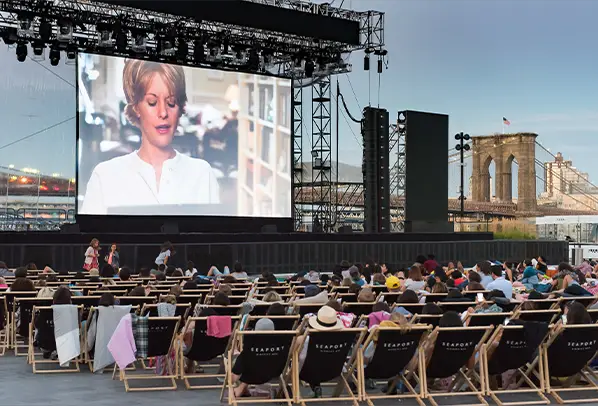 Blockbusters and indies meet serious views as Seaport Cinema returns for the summer at The Rooftop at Pier 17. Screenings run weekly. Films on the Green, the free outdoor French film festival, is back in Manhattan park. This year's theme is "From Page to Screen." Film at Lincoln Center is ferrying out to Governors Island for its summer film series. And Rooftop Films is back in action, with over 40 films planned for the summer. Bella Abzug Park in Hell's Kitchen provides a lovely setting for free entertainment. On Thursday evenings you can kick back with free screenings at nightfall.
SUMMER COCKTAIL SPECIALS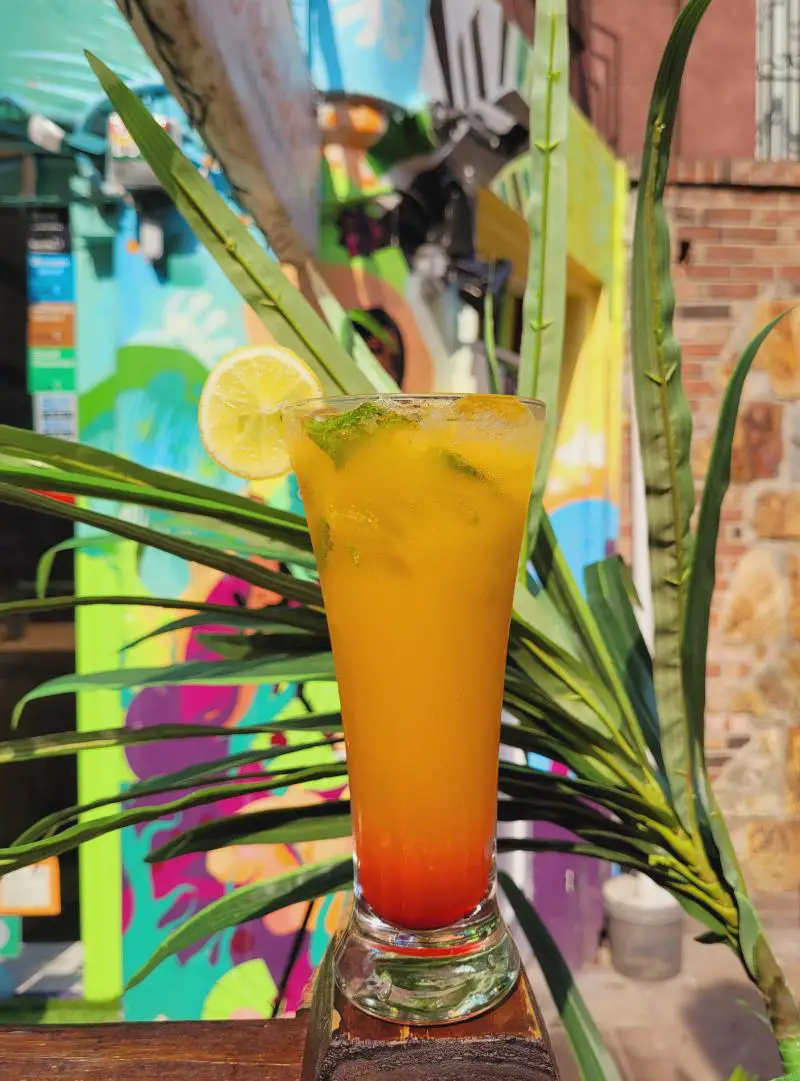 A Restaurant Row fave, Jasmine's Caribbean Cuisine provides an escape from the city with savory dishes and fruit-filled cocktails. For summer, stop in for a tropical twist on a classic drink: the Caribbean Sunrise Mojito, with rum, mint, lime, cane sugar, passionfruit, and grenadine.
FAMILY-FRIENDLY AND WELLNESS HAPPENINGS IN HELL'S KITCHEN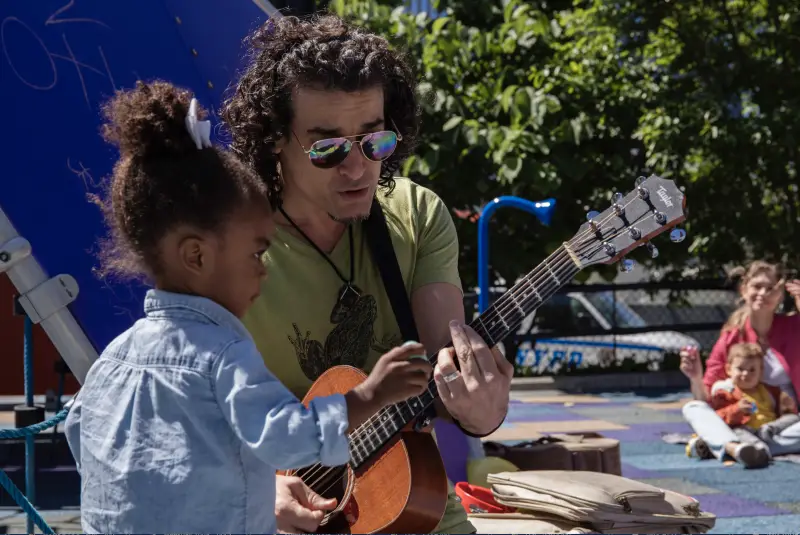 The Hudson Yards Hell's Kitchen Alliance (HYHK) is a neighborhood business improvement district, keeping the west side of Manhattan clean and beautified. They're also the force behind happenings at Hudson Yards's Bella Abzug Park. Every Tuesday at 10:30am, HYHK will be hosting a Kids' Concert in the playground. Children of all ages are invited to sing, dance, and play instruments. Mike Messer Music leads 45 minutes of learning and playing favorite songs—from popular children's hits to family favorites (through September 27th). On Thursdays at 10:30am join Bubble Master Gabe for an interactive show featuring giant bubbles (through September 29th). On select Saturdays June look for Street Lab's PLAY and STREET MARKER programs on Hudson Boulevard East as part of the city's Open Streets program. PLAY is a pop-up, portable, customizable obstacle course with street games and physical activities, and STREET MARKER is an installation featuring chalk and custom chalk tools to draw, mark streets, and create expansive murals. Kids of all ages are welcome! All events are free and open to the public. Adults can find programming, too: look for free Saturday morning yoga sessions.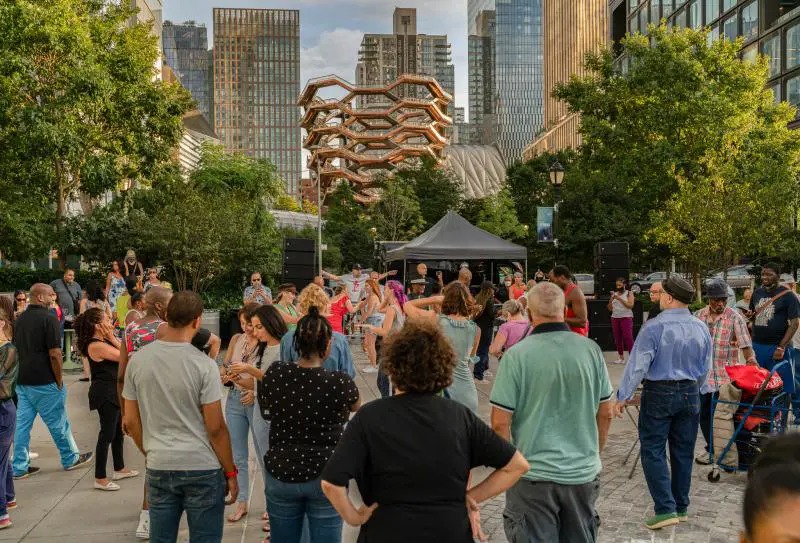 Thursday nights in summer bring Vinyl Nights. Rock with the Mobile Mondays crew and friends and dance to all the classic vinyl hits that shaped NYC club culture at this vibrant outdoor dance party. Funk, Soul, Hip Hop, House, Disco, Latin and more. The genre doesn't define the party; Mobile Mondays has real curators on the turntables who fold the crowd into their vision of a party every week. It's a celebration of "Everything New York" produced by Rebecca Lynn. Celebrating the artistry of the DJ, music lovers find their meeting house on the dance floor. hyhkalliance.org
TSQ LIVE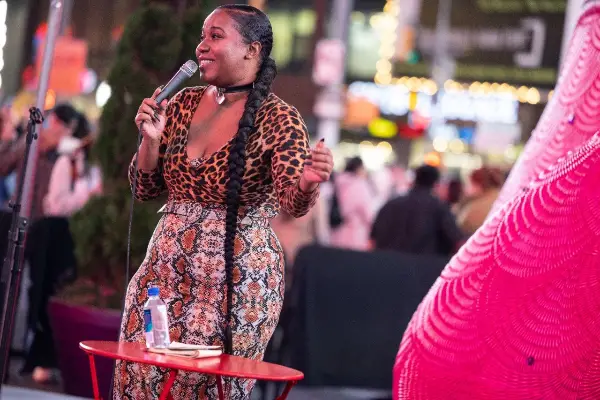 For nearly 30 years, The Times Square Alliance has been promoting Times Square and the creativity, energy, and edge it's known for. This summer check out new TSQ LIVE programming,  which features live DJs, comedy shows, jazz, and dance, all free and right in the heart of Times Square.  Also worth checking out is Times Square Arts, which includes the 10th Anniversary season of Midnight Moment, showcasing a new artist each month on over 90 screens and billboards.
HISTORY IN RED HOOK
Adam Detrick/Flickr
The Lehigh Valley Barge #79 is on the National Register of Historic Places—the only wooden barge of its kind still floating.  Cross the gangway onto the 1914 historic vessel for free open boat tours Saturdays 1-5pm and Thursdays 4-8 pm for families and individuals. A visit includes a look at the Captain's original living quarters, the tools used by longshoremen and stevedores, and the gongs and bells of the tug and barge system. Docents tell the story of the barge's rescue from the mud and kids love the ball machine that whirls, jumps, and plays music via gravity.
A VILLAGE HANG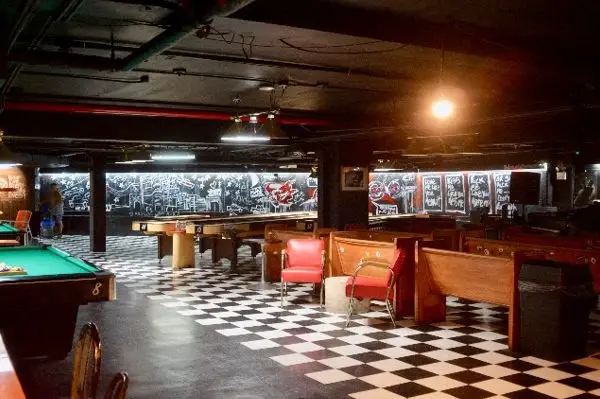 The Fat Cat is now the Cellar Dog. A longtime Village legend has been spruced up and readied for a new era. Live jazz is part of the scene and if that's not entertainment enough look for games. Lots of games. The roomy space boasts pool tables, ping-pong, shuffleboard, foosball, chess (and a weekly Friday night tournament), checkers, and novelties like Pac-Man.
#STANDWITHUKRAINE

Ukrainian Museum Facebook.
In the East Village, long a home of Ukrainian immigrants (and their food and culture), you'll find the largest museum in the U.S. committed to the rich heritage of Ukraine. The Ukrainian Museum's state-of-the-art home holds a folk art collection (one of the most important collections outside of Ukraine), a fine arts collection (including works by the well-known primitif artist Nikifor), and an extensive archive. Among current exhibitions, Pysanka: Guardian of life includes more than 400 pysanky (Ukrainian Easter eggs), motifs ranging from animal symbols to floral designs. 
EAT PIZZA DOWNTOWN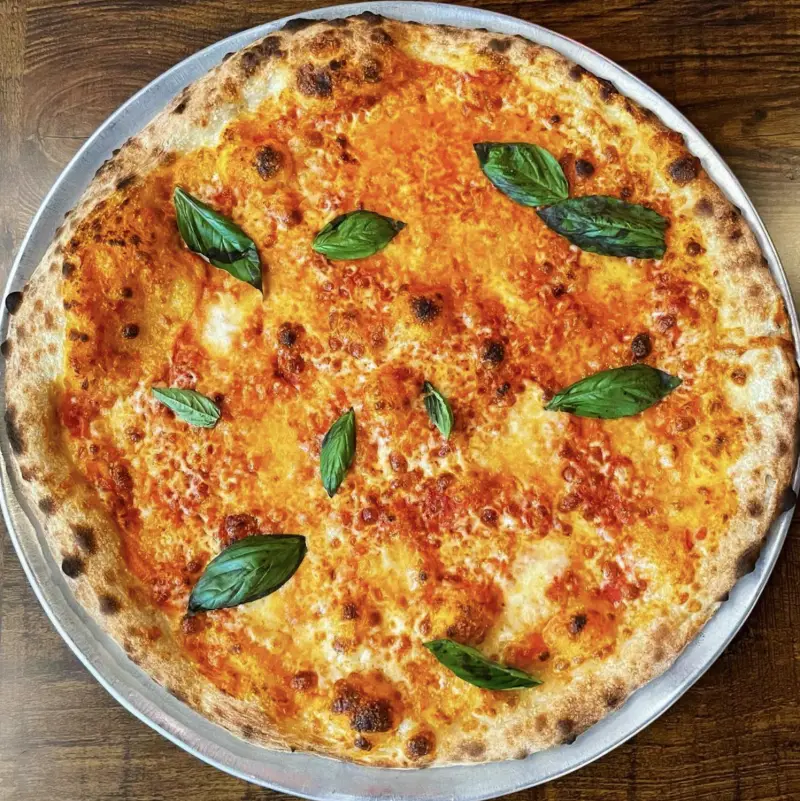 Master Pizzaiolo Domenico "Mimmo" Tolomeo and Master Chef James Whelen track down the freshest of ingredients for homemade pizzas, salads, sandwiches, and more at two downtown locations of Zazzy's Pizza. Signatures include the vodka pie, white pie, and vegan cheese pizza. Other plant-based picks include mozz sticks, hearts of palm "calamari" and meatless meatballs. Locations are West Village (73 Greenwich Ave.),  the Lower East Side (173 Orchard St.), and the Upper East Side (1477 Second Ave.).
ANALOG CITY

Photo: Brad Farwell.
Yes, somehow New York City functioned without smartphones and desktops. A new exhibition at the Museum of the City of New York transports visitors to pre-digital New York through Analog City: New York B.C. (Before Computers). Check out the lost innovations and industries that once fueled NYC. Through December 31st, 2022.
ROLLER RINK
Rendering: ImageFiction for Flipper's and Tishman Speyer.
From ice to wheels: Flipper's Roller Boogie Palace is offering roller skating at The Rink at Rockefeller Center. It's the first time warm weather skating has been here since 1940. A legendary '70s-'80s rink run by Ian "Flipper" Ross in West Hollywood has been revived in Midtown Manhattan by his daughter Liberty Ross. The new rink is joined by a major area renovation, with tables, chairs, and green spaces now available in the plaza. Grab-and-go options include JJ Johnson's Fieldtrip and David Chang's Fuku.
(If you're out JFK way, the TWA Hotel's Roll-A-Rama at the Runway Rink is open for the season as well.)
THINGS TO DO IN NYC: POP UP EXHIBITIONS
THE FANS STRIKE BACK

Photo credit: EMS Entertainment.
New exhibition The Fans Strike Back: The Largest Star Wars Fan Exhibition reflects four decades of devoted fandom. Get immersed in the saga as never before with the largest private collection of official Star Wars items, including life-size figures, models, one-of-a-kind sculptures, figurines, photos, posters, and costumes. There are more than 600 collectable items in all. The show runs through September 4th, 2022.
THE SOUL OF JAZZ: AN AMERICAN ADVENTURE

Image courtesy Disney.
The National Jazz Museum in Harlem, founded in 1996, is dedicated to the preservation and celebration of the jazz history of the famous neighborhood that houses it. Now on display through August  31st is the national touring exhibition The Soul of Jazz: An American Adventure. Learn the colorful, surprising story of a sound, fittingly in Harlem, home home to Joe Gardner—musician, mentor, and star of Disney and Pixar's Soul. Don't miss Duke Ellington's own white grand piano!
THINGS TO DO IN NYC: LIVE PERFORMANCES
LIVE BEATS & MORE DOWNTOWN
Downtown has one destination for eclectic, compelling music. The programming at the East Village's Drom runs from jazz, rock, electronic, soul, and funk to international music. The weeks ahead bring high-energy ensemble work from The Silver Arrow Band and DJ TM.8's Temptation Saturday 80's Dance Party.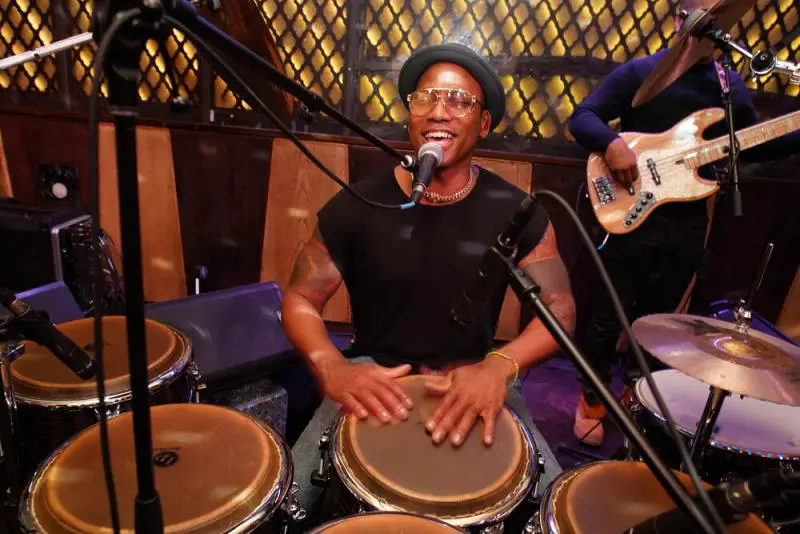 To celebrate its 15th anniversary season, Drom is introducing a monthly residency from Grammy-nominated Cuban bandleader Pedrito Martinez. Martinez will bring his signature, high-energy Afro-Cuban sound next on August 11th.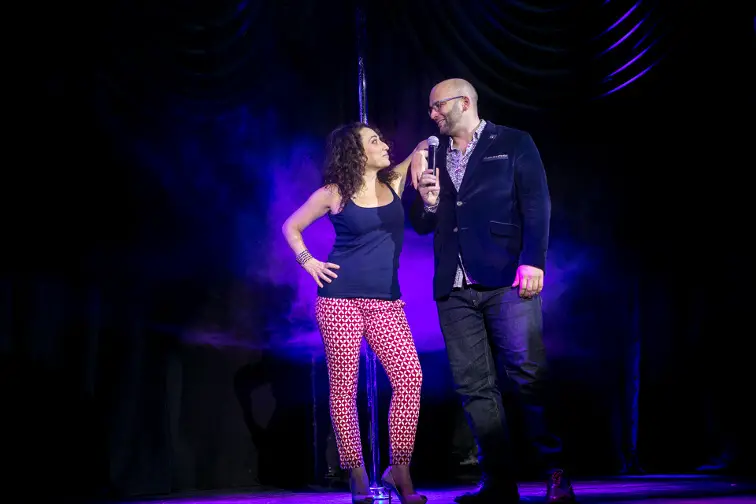 JoAnna Ross and Dan Goodman, photo by Paul Park.
Drom is also your local choice for comedy and pole dancing. Schtick A Pole In It has for the past 9 years been NYC's best (and only) comedy and pole dancing show. Comics tell jokes and pole dancers pole dance. Laugh lines alternate with death-defying tricks. If you don't see shows like this, why are you even paying NYC rents? The show has just expanded to four dates a month as part of an open-ended run. Tickets and more information are here.
BIG NAME PERFORMANCES AT THE IRIDIUM

Ed Palermo Big Band.
For more than 25 years, musical landmark The Iridium has been hosting intimate experiences of the world's best rock, jazz, blues, and beyond.
LIVE MUSIC AND FINE WINE AT CITY WINERY

Adam Pass/City Winery.
City Winery New York City at Hudson River Park brings together great bites, wine to match, and views to remember. Enjoy brunch, lunch, or dinner in City Winery's restaurant and wine bar, where the food is meant to be paired with a great glass of wine. They're open daily, with two stages hosting a stellar array of music and comedy.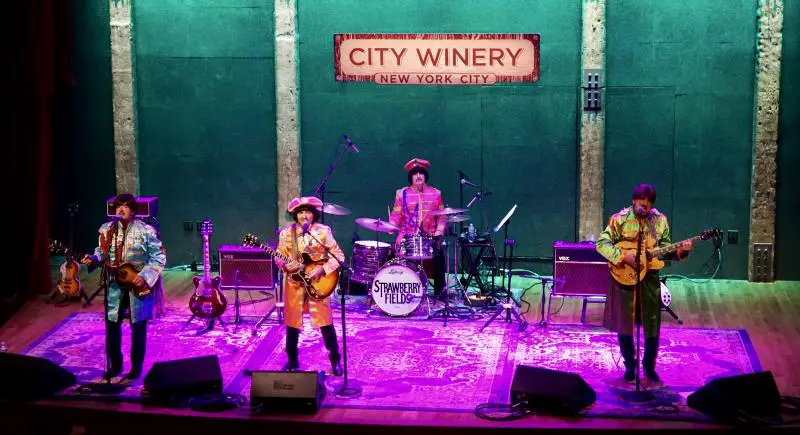 Enjoy a reading from the book of John (and Paul, George, and Ringo) by Strawberry Fields on Sunday mornings. This Beatles tribute brunch is a treat for the whole family, join in the fun at City Winery at noon.
Strawberry Fields | 8.14 ($55)
12pm The Loft; Ultimate Beatles brunch concert (buffet brunch included in ticket price)
Pure Prairie League | 8.11 ($38 - $55)
8pm Main Venue
https://citywinery.com/newyork/Online/article/NYC-Pure-Prairie-League-8-11-22-8pm
Chrissy Metz | 8.13 ($30 - $45)
8pm in Main Venue
Joe Taylor | 8.14 ($20 - $30)
7:30pm in The Loft
Lady Supreme: A Diana Ross Experience | 8.14 ($25 - $38)
Wet (solo) | 8.15 ($30 - $40)
8pm in Main Venue; with special guest Kate Davis
Jackie Greene | 8.16 & 8.17 ($30 - $48)
8pm in The Loft; with special guest Lilly Winwood
COMEDY COMING UP

A comedy legend not to be missed is Carolines on Broadway. This Times Square institution has been presenting the best in live comedy entertainment since 1982, with nightly shows that run from established greats to up and comers.
FREE CONCERTS IN QUEENS
Image: Culture Lab LIC.
Culture Lab LIC has kicked off its free outdoor concert series. Art, comedy, and drama join the live music in the weeks ahead.
BLUE MAN GROUP!

No plot, dialogue, or ripped from headlines drama, just a romp and a half orchestrated by the three blue-hued alien dudes of Blue Man Group. This long-running Off-Broadway show and international sensation combines music, paint drums, snacks, high-tech hijinks, and unpredictable physical comedy.
A NEW OFF-BROADWAY MUSICAL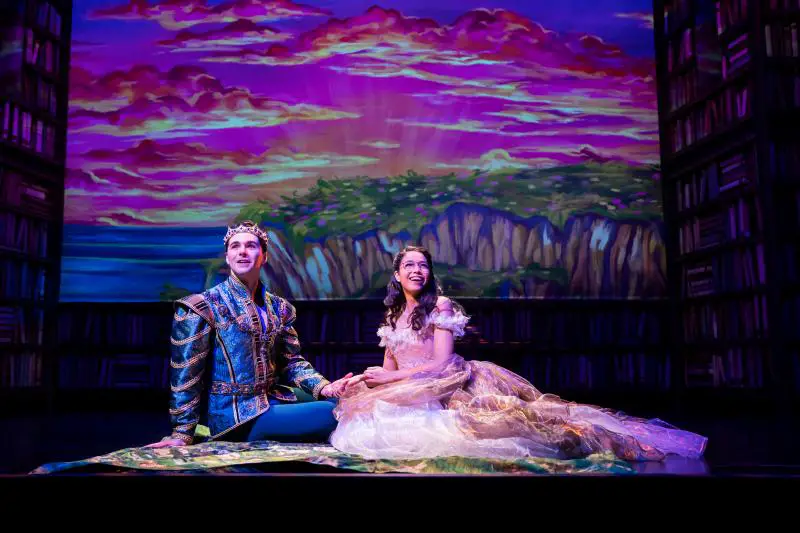 Jake David Smith (Prince Oliver), Arielle Jacobs (Delilah) in Between The Lines. Photo by Matthew Murphy.
The empowering and enchanting new musical Between The Lines is for any of us seeking to find our place in the world.  The story follows Delilah, an outsider in a new school who seeks comfort in the pages of her favorite book, where she feels heard and understood. But as the lines between reality and fantasy begin to blur in extraordinary ways, Delilah has to confront whether she alone has the power to rewrite her own story. Running through October 2nd.
A TITANIQUE SUCCESS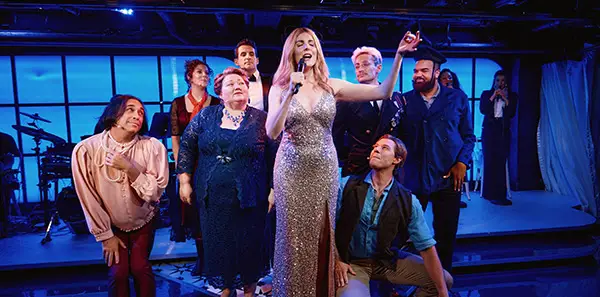 Want to find out what really happened to Jack and Rose on that fateful night? Leave it to Céline Dion to casually hijack a Titanic Museum tour and enchant the audience with her totally wild take—Titanique, The Musical now playing at the Asylum Theatre in Chelsea.
Looking for all the latest notes and updates on Broadway and Off Broadway? Check out our comprehensive These Are the Broadway and Off Broadway Shows in NYC 2022: Everything You Need to Know.
EXHIBITIONS IN NYC
TREASURES OF THE NYPL

A lock of Edgar Allan Poe's hair, Thomas Jefferson's handwritten copy of the Declaration of Independence, Malcolm X's briefcase, the real-life Winnie-the-Pooh: the NYPL holds a lot more than books. For the first time ever you can explore a selection of the 56 million items in the collection with the opening of the Polonsky Exhibition of The New York Public Library's Treasures. You'll find manuscripts, art, letters, still and moving images, and recordings that bring the voices of the past to life. The show is free and features timed entry tickets.
For more on NYC museums and exhibitions, check out our Museum Exhibits in NYC to See Right Now.
WHAT TO DO IN NYC
Stay in the loop with:
The week's best activities delivered to your email box with our free newsletter

Everything to Do NYC Facebook Group, which has real-time tips and advice from New York City experts

The city's latest openings and happenings on City Guide's Instagram
OTHER THINGS TO DO IN NYC
A FLYING THEATRE

Photo by Jeremy Daniel.
There's a new attraction in town. RiseNY is the first of its kind, combining a soaring ride over the city with museum exhibits that celebrate iconic New York. Take in galleries dedicated to Finance, Skyline, TV/Radio, Fashion, Music, Broadway, and Film, before going on a ride that will have your feet dangling over NYC landmarks.
THE RETURN OF A LEGEND

New York restaurants come and go, but Patsy's Italian Restaurant is forever. The famed eatery—which only has one location, right in the heart of Midtown Manhattan—has been around for nearly 80 years and is only getting better. Chef Sal Scognamillo, owner and operator, is the third generation of Scognamillos to sit at the helm. The family recipes have remained largely unchanged. Dishes like stuffed artichokes, eggplant parmigiana, and spaghetti and meatballs are as rich and flavorful as ever. Ingredients like meats and cheeses are sourced from other family businesses who have worked with Patsy's throughout the years so every bite remains true to tradition. Patsy's maintains a strong community of repeat customers (including many celebrities) who know they'll get exceptional cuisine that remains note-perfect year after year. Hours have expanded to Tuesday through Sunday, 1-9pm. Reservations are available at 212-247-3491 during operating hours or by email at patsysnyc@gmail.com. COVID safety protocols include an air purification system, social distancing, and partitions between tables.
HOLLYWOOD GLAM & NYC CLASSICS IN TIMES SQUARE
Bacall's brings 1940s New York and Hollywood glamour to Times Square.  This beautiful soaring brasserie was inspired by Hollywood star Lauren Bacall, who used to work on 44th Street, handing out CUE magazines and visiting her agent on the block. The restaurant is dedicated to the arts and brings in the Backstage Players to entertain guests Wednesdays through Sundays. The menu features NYC specialties like pastrami egg rolls, potato latkes, classic cuts of prime meats, fresh seafood, a kids' menu, and NY cheesecake or 16-layer crepe cake for dessert. A special curated craft cocktail list and frozen bottles of vodka encased in ice blocks make for a memorable high-spirited evening. The restaurant holds down a roomy space at 220 W. 44th St. and is open Wednesdays to Sundays 4-11pm. Bottomless brunches—with a live salsa band that will teach you how to salsa—can be found on Sundays from 11am-3pm. For reservations call 212-944-2474.
This Week's Behind The Experience Video
The tallest building in the hemisphere. The largest screen. A ride that goes straight up at 23 miles per hour. Behind The Experience learns the secrets of One World Observatory, as well as tips like the best time for a visit. The video joins our recent visits to New York icons the Museum of the City of New York, Madame Tussauds, SPYSCAPE, and Benjamin Steakhouse. CHECK THEM OUT—it's fun!
DISCOUNT BROADWAY TICKETS

TDF, the not-for-profit service organization dedicated to bringing the power of the performing arts to everyone, has re-opened its TKTS Discount Ticket Booth "under the red steps" in Times Square. Head to the corner of Broadway and 47th St. starting at 3pm for same-day discount tickets to matinee and evening performances. You can also get next-day tickets to matinee performances (up to half off) for both Broadway and Off Broadway productions. "We're excited to once again serve New Yorkers and visitors on a budget who have missed the experience of live performance," says Victoria Bailey, TDF's Executive Director. For more information and to download the TKTS app, go to tdf.org/tkts.
HISTORIC FLATIRON WALKING TOURS

Photo by Victoria Pickering/Flickr.
A stingy piece of pie ...the greatest inanimate troublemaker in New York," was the New York Tribune's assessment of the Flatiron. New Yorkers views on it have shifted, of course. The Flatiron 23rd Street Partnership will tell you all about it. After a COVID layoff, their Sunday walking tours are back in-person. The free explorations include notable landmarks like the New York Life Insurance Building, the MetLife Clock Tower, the Appellate Courthouse, and, of course, the Flatiron Building itself.
CENTRAL PARK TOURS ARE BACK

Photo: Central Park Conservancy.
The Central Park Conservancy has at last resumed in-person tours. Enjoy a gorgeous part of the city with an expert leading the way. Tour options include Seneca Village, covering the largest community of free African-American property owners in pre–Civil War New York; Hidden Highlights of the North End, with stunning views of Manhattan; Heart of the Park; Statues and Monuments; Conservatory Garden Experience; and Discovery Walk for Families: North Woods. Space is limited to ensure proper social distancing.
CLIMB ABOARD HISTORY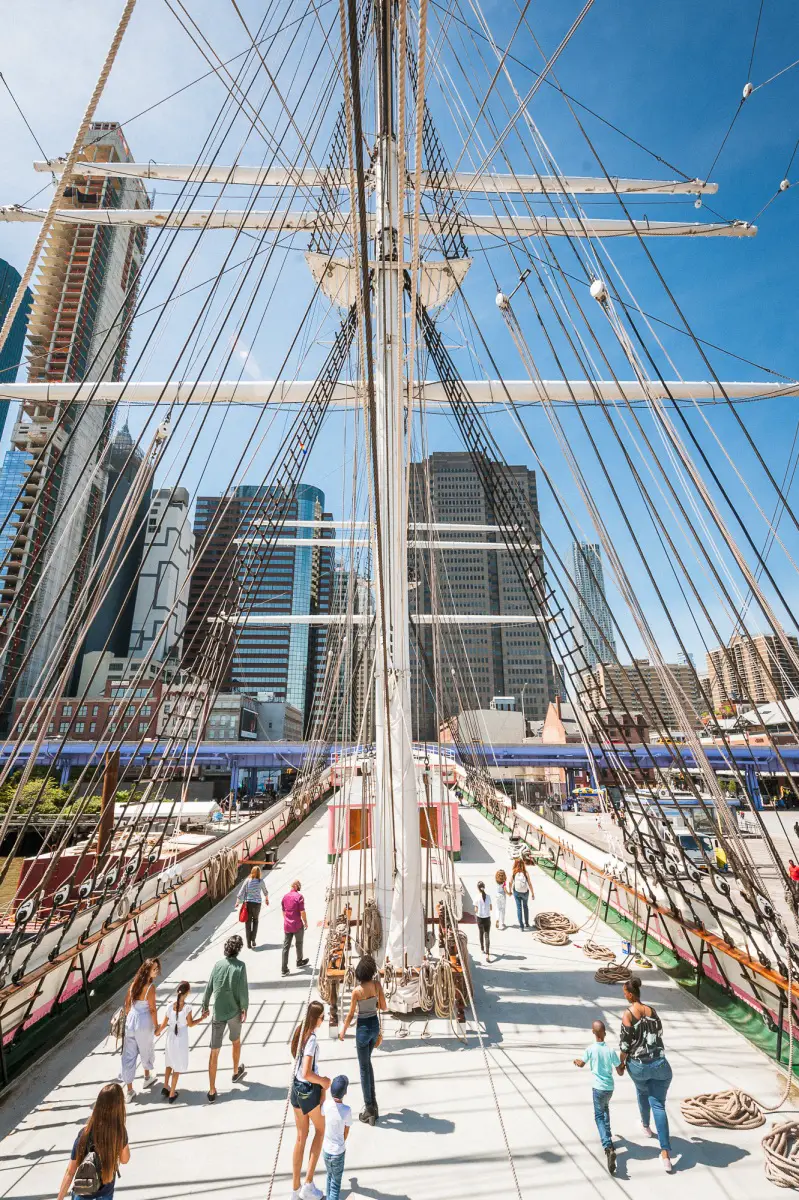 Photo by Richard Bowditch.
Get into history at the South Street Seaport Museum, where the 1885 tall ship Wavertree is again open to the public. Wavertree was built in Southampton, England and was one of the last large sailing ships built of wrought iron (she was given a full restoration after an ignominious end, discovered serving as a sand barge in Argentina in 1967). The ship has been part of South Street since 1968 and serves as the flagship of the museum's fleet. Visit with a free timed ticket on Fridays, Saturdays, and Sundays, 11am-5pm.
AN INTERACTIVE MUSEUM TOUR FOR THEATER FANS

Fable & Lark: Storied Adventures, which specializes in interactive museum tours inspired by great stories, is releasing its first post-pandemic tour, Staged: The Museum Tour for People who Love Theater. Staged looks at the development of theater through the lens of artwork in the Metropolitan Museum of Art, from early Greek statues of actors to depictions of stories that inspired Broadway musicals. Interspersed with activities and questions about theater, the tour takes participants across the museum and across cultures to see the ways artists have worked the theme of theater into their creations for thousands of years. Participants should bring their T (theater) game, and maybe even be prepared to do a little acting, because, after all, all the world's a stage. Sundays at 11am.
TRAVEL BACK IN TIME 

Merchants House Parlor by Denis Vlasov. Photo courtesy Merchant's House Museum.
Built in 1832, the East Village's Merchant's House was home to a prosperous merchant family and their Irish servants for almost a century. Miraculously, the house still retains the family's original furnishings and personal possessions. Stop by for a rare and intimate glimpse of domestic life in New York City from 1835 to 1865. During COVID times, the Merchant's House Museum is open on Saturdays and Sundays only, noon to 5pm. Admission is $15 and advanced ticket purchase is recommended.
FRICK MADISON

Room 24: Four grand panels of Fragonard's series The Progress of Love are shown together at Frick Madison in a gallery illuminated by one of Marcel Breuer's trapezoidal windows. This view shows two of the 1771–72 paintings, with two later overdoors visible in the next gallery. Photo: Joe Coscia.
Like so many this pandemic year, The Frick Collection got the itch to renovate. While its historic home is getting spruced up, the art has taken up residence in the modern confines of the former Met Breuer. A two-year run here has begun, with a chronological and geographic survey representing the likes of Bellini, Gainsborough, Goya, Rembrandt, Titian, Velázquez, and Vermeer.
FREE NIGHTS AT MOMA

Installation view of the Marie Josée and Henry Kravis Studio, The Museum of Modern Art. The Museum of Modern Art Renovation and Expansion. Designed by Diller Scofidio + Renfro in collaboration with Gensler. Photography by Iwan Baan, courtesy of MoMA.
Free Friday nights (with extended hours) have returned to the Museum of Modern Art. UNIQLO NYC Nights are available to NYC residents, with tickets reserved in advance. There are also screenings and the second-floor café and museum store also remain open late. The program is available on the first Friday of every month.
THE SECRET SIDE OF ELLIS ISLAND

hodgepodge brigade/Flickr
Get a behind-the-scenes look at the unrestored Ellis Island Immigrant Hospital Complex. This gateway to America for millions of people is accessible again via Statue Cruises—the only ride to Ellis Island and the Statue of Liberty. (If you opt for the Hard Hat Tour Ticket and its 90-minute guided tour of the hidden part of Ellis Island you'll get round-trip ferry service and audio Tours of Liberty and Ellis Islands.) The art exhibition "Unframed—Ellis Island," by renowned French artist JR, is on display throughout the hospital complex. Tours run on Saturdays and Sundays. 
LUNA PARK IS BACK!

Celebrate the return of warmer days. The legendary rides of Luna Park have reopened to the public, including the Coney Island Cyclone, which is celebrating 95 years.
HAVE A QUESTION ABOUT THE CITY?

City Guide brings you "Everything to Do NYC," a community of people helping each other get everything we can from the city. Looking for a restaurant? Ask ETD. Want to share a great find? Let us know about it. It's your go-to group for how to get everything you can from everything in New York. facebook.com/groups/everythingtodonyc
CURTAIN'S UP AT ELLEN'S STARDUST DINER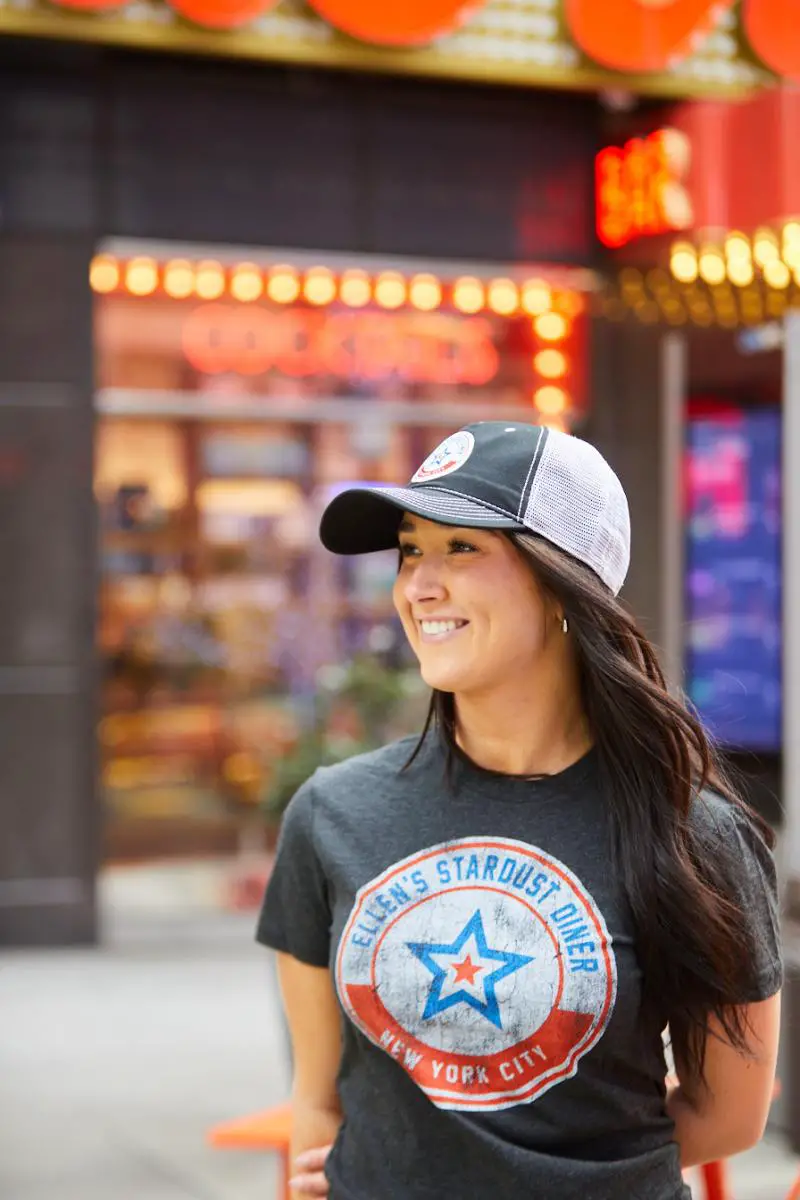 The show goes on at Ellen's Stardust Diner. Food, drink, and live performances from the famous singing waitstaff have returned. The 1950s-themed restaurant has been around since 1987 and brings back its retro vibes (founder Ellen Hart Sturm is a native New Yorker who was crowned Miss Subways in 1959.) Catch intimate performances by staff on their way to joining a long line of Broadway actors who have made Ellen's their launching pad. If you're looking for a great souvenir of an NYC trip, check out The Stardust Shop, with merch like mugs, hats, and the t-shirt above.
STATUE OF LIBERTY

Statue City Cruises is out and about in New York Harbor. Tickets can be purchased in advance (strongly encouraged) from the Statue City Cruises website or at Gangway 5 in Battery Park. statuecruises.com
TALKS, LECTURES, AND EVENTS
Thought Gallery has hundreds of livestream talks, lectures, performances, and more. Check out sessions with celebs, live concerts, and opportunities to learn the latest on everything from science to philosophy to social justice.
NEW YORK'S ACTIVITY AUTHORITY
Get editors' curated recommendations and have more fun:
Get this week's best activities delivered to your email box

Discover the most fun on Instagram
COMING ATTRACTIONS
SUMMIT SUNRISE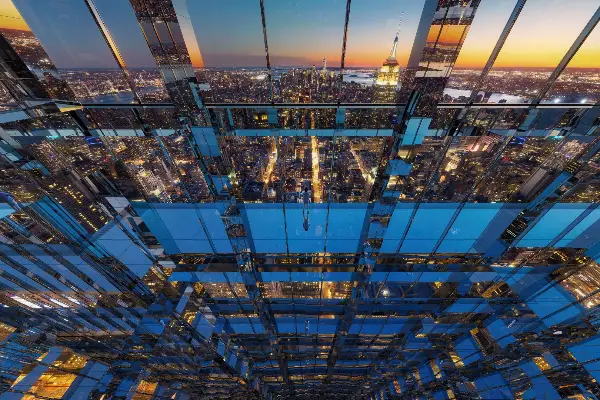 Friday, August 19th is World Photography Day and SUMMIT will be waking up early for first-light views. Be among the first to see dawn break over Manhattan with a special SUMMIT Sunrise entry. They'll provide the coffee—and the unforgettable sight of sunrise reflecting off 30,000 square feet of mirrors.
2022 US OPEN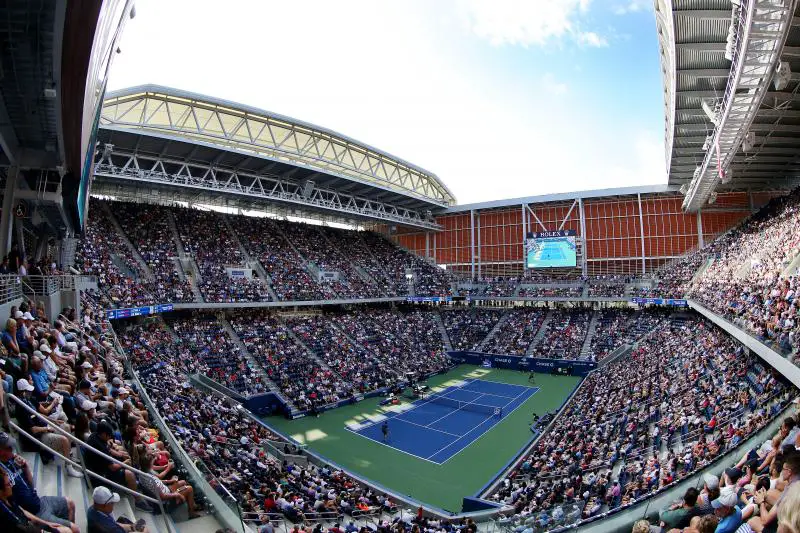 The US Open, one of the world's highest-attended annual sporting events, is renowned for providing its fans with an unparalleled experience. Equal parts sport and spectacle, the US Open combines world-class tennis with world-class shopping, dining, and celebrity-watching—all to the delight of a global fan base. Its grounds, which have twice hosted World's Fairs, now annually host the world, as fans from all corners of the globe flock to the USTA Billie Jean King National Tennis Center in Flushing to be part of the US Open experience. More than just a sporting event, the US Open is now a bona fide New York social happening. The 2022 US Open kicked off with Fan Week, which began August 23, leading up to main-draw play which runs from Monday, August 29th through Sunday, September 11th. Visit USOpen.org for more information. The USTA Billie Jean King National Tennis Center (7 train to Mets-Willets Point Station), usopen.org
E

VERYTHING TO DO NYC
​
Want free advice on what to do and see in New York? Join our Facebook Group Everything to Do NYC, a place for people to ask questions and get tips on how to make the most of the city.