(12/5-12/11) Looking for what to do in NYC this week and weekend? There's tons going on in the city, with new restaurants, festivals, pop ups, and all kind of other things to do in NYC this week.
LIGHTS UP ON LINCOLN SQUARE (LIGHTS UP)
The cultural heart of New York City ushers in the holiday season with the launch of Lights Up on Lincoln Square (Lights Up), presented by the Lincoln Square Business Improvement District (LS BID).  Lincoln Square's famed holiday tree returns, with a lighting ceremony taking place on Monday, December 5th, at Dante Park across from Lincoln Center. In addition to expanded holiday lights throughout the  neighborhood, new to this year's holiday programming that will lift and lighten up neighborhood spirits is the installation of The Big Apple, A Musical Tree and Music Box by DIX au carré and Canadian-based urban art designer Felix Marzell.
WINTER IGLOOS

Don't fight the season—embrace it. City Vineyard's Winter Igloos have returned, keeping up to 8 guests cozy. Reservations are now open for the igloos at City Winery's Wine Garden in Rockefeller Plaza, with mulled wine, spiked cider, signature wines, hot chocolate, and snacks, all accompanied by iconic plaza views. City Vineyard at Pier 26 in Hudson River Park has igloos as well, enhanced by river views.
VINTAGE SUBWAY RIDES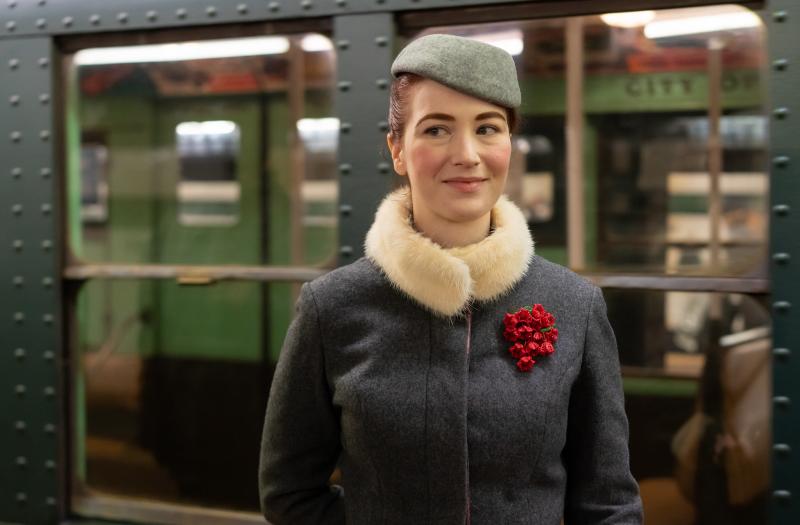 Photo: Victoria Pickering/Flickr.
Retro photo ops return as the MTA brings back its Holiday Nostalgia Rides. Continuing on the first three Sundays in December, the Train of Many Colors will operate on the 1 line. Travel through time making all express stops between Chambers Street and Hamilton Heights.
A SANTA SIGHTING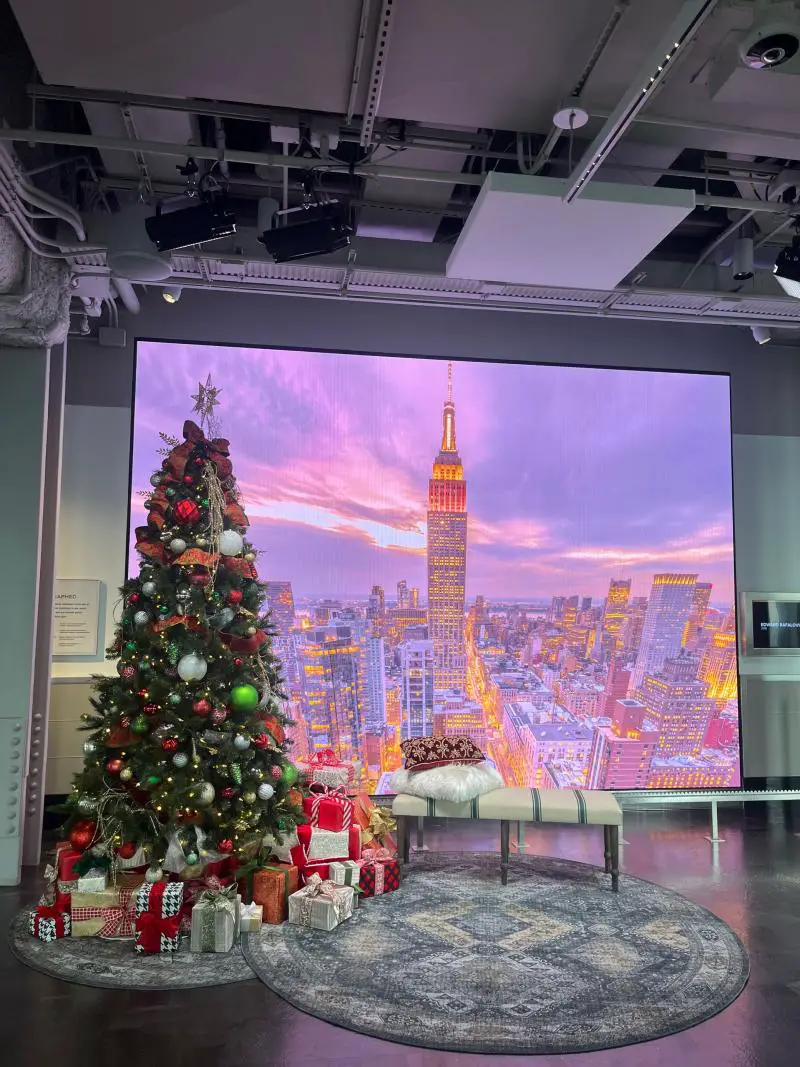 For the first time in its 91-year history, the Empire State Building is hosting a very special guest from the North Pole. Sunday, December 11th, from 11am-2pm, Santa Claus will be on hand for festive photo opportunities for ticketed guests. While you're here, enjoy the reimagined Observatory Experience, with its interactive museum, heated outdoor 86th floor Observatory, and holiday lights and decorations—perfect for a memorable photo or holiday card.
FROSTY'S
A great place to get in the spirit of the season is Frosty's Christmas Bar, a festive pop up in Times Square. Look for life-size toy soldiers, ribbons and wreaths, garlands, and a holiday soundtrack that spins until 4am. Bartenders sport their finest ugly sweaters, reindeer antlers, and sexy Santa hats and suits. In addition to four bars in the sprawling space there's a restaurant serving lunch and dinner. Opens Wednesday, November 30th.
MUSEUM OF THE WEEK

Photo: M. Shanley/© AMNH
The Origami Holiday Tree has returned to the Natural History Museum. The theme this year is Beautiful Bugs, inspired by the Susan and Peter J. Solomon Family Insectarium, opening early next year as AMNH expands. Check out more than one-thousand pieces of origami, including intricate grasshoppers, butterflies, beetles, and museum icons like the Blue Whale. Through January 9th.
WINTER ONEDERLAND
One World Observatory transforms into a Swiss ski village, with hot drinks, photo ops, and holiday shopping to complement priceless views. (You may even get a glimpse of a certain denizen of the North Pole.) Winter ONEderland launches this week.
SANTA'S SECRET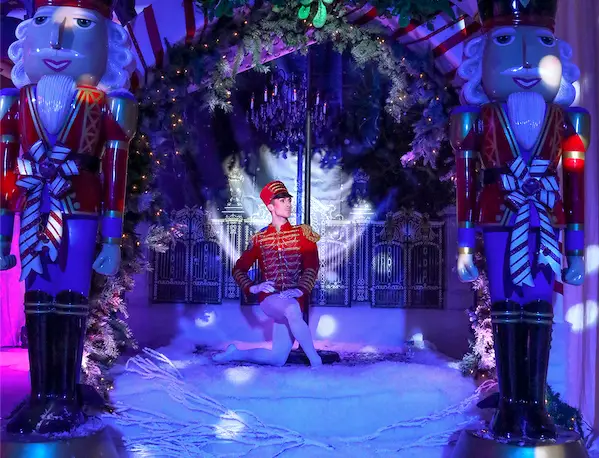 Six immersive holiday installations greet you on your way to Santa's secret speakeasy in Hudson Yards. Christmas cocktails and variety show acts that include live music, ballet, and burlesque complete the scene at Santa's Secret.
PALEYLAND

The Paley Museum's holiday extravaganza PaleyLand has returned. Get in the spirit of the season with screenings, experiential holiday exhibits, arts and crafts, photos with Santa, and meet and greets with costumed characters.
LIGHTSCAPE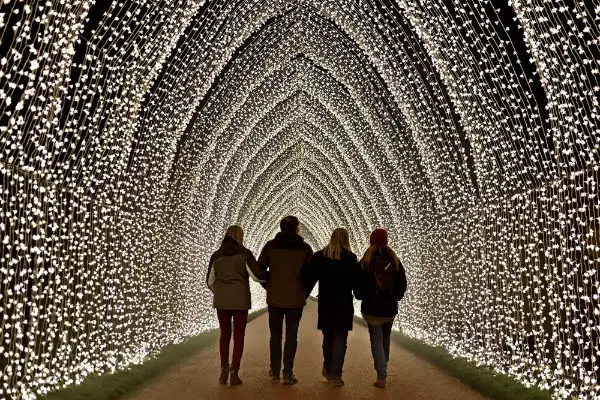 One-million dazzling lights have returned to the Brooklyn Botanic Garden after a sold-out run last year. Lightscape's Winter Cathedral and a reimagined Fire Garden are back, joined by installations like Neon Waves, with strings of neon cord stretched between the garden's famous cherry trees.
AMAZE LIGHT FESTIVAL

The nation's largest light show, the Amaze Light Festival, is now open in Queens at Citi Field. Immerse yourself in endless holiday lights, plus train rides, Zing's icy Thrill Hill, a holiday market, live performances, cocktails, and seasonal treats.
HOLIDAY MARKET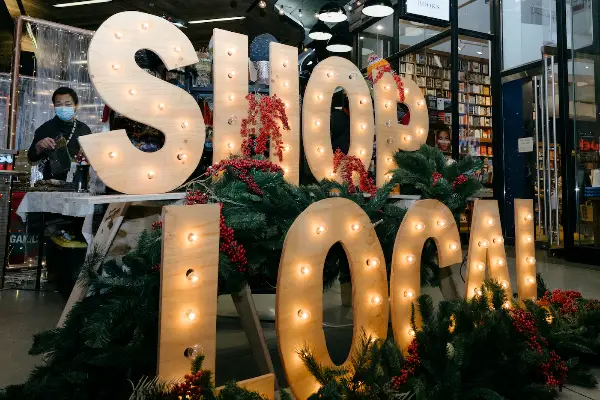 The Makers Show Holiday Market returns to Downtown Brooklyn, Fridays through Sundays for most of December. Look for 60 vendors, dance parties for kids, cookie decorating, workshop topics like ugly sweater making, and visits from the man in red himself.
NOW OPEN! THE MUSEUM OF BROADWAY

Photo: Monique Carboni.
The city's newest destination is The Museum of Broadway in Times Square. This interactive, experiential museum journeys from the birth of Broadway to the present day, including a sneak peek behind the curtain into the making of a Broadway show. Costumes, props, rare photos, and videos are all on display.
PINKMAS

The Museum of Ice Cream's annual Pinkmas celebration is underway. Explore three immersive floors filled with treats, crafts, a Pinkmas tree forest, and a larger-than-life snow globe. Ticket holders get unlimited ice cream samples, including pink peppermint soft serve and hard scoops with candy cane sprinkles.
FREE SKATING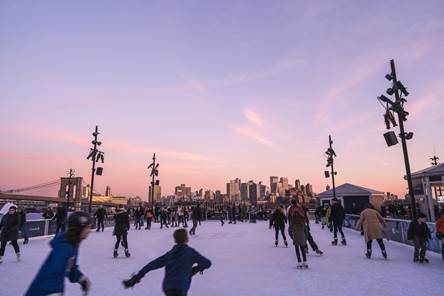 The Ice Rink is back in the Seaport for winter festivities and complimentary skating (rentals are extra) along the East River. Don't miss the skyline views and a new overhead light installation, "Aurora," inspired by the Northern Lights. (On Tuesday, November 29th, the Seaport rolls out live music and surprises at its annual tree lighting.)
GOVERNORS ISLAND WINTER VILLAGE

This year's Winter Village has launched, highlighted by a 7,500-square-foot skat­ing rink. Open Thursdays through Sundays (plus Department of Education holidays), there are more than a dozen lawn games, sled and bike rentals, twin­kling lights, and sea­son­al food and drink.
THE ROCKETTES RETURN!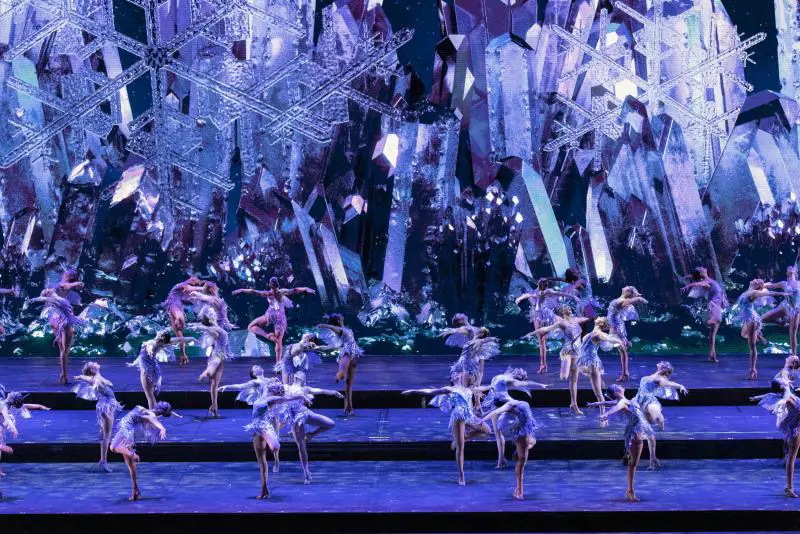 Dance of the Frost Fairies. Photo courtesy MSG Entertainment.
One of the city's favorite holiday traditions returns as the Christmas Spectacular Starring the Radio City Rockettes, presented by QVC, launches its new season. The Radio City Rockettes, the longest-running precision dance company in America, show off their intricate choreography and show-stopping numbers for adoring crowds of all ages. The 2022 Christmas Spectacular introduces a newly reimagined lyrical number "Dance of the Frost Fairies," which sees the Rockettes become winged frost fairies performing alongside drones which dance above the audience, turning Radio City into a magical winter wonderland. The Rockettes now perform nine numbers throughout the 90-minute production, showcasing more technically complex styles of dance than ever before. Get your tickets now for a legend that's been bringing the magic of Christmas in New York to life since 1933.
HOLIDAY MULTIVERSE IMMERSIVE

Photo courtesy ARTECHOUSE.
Head to the historic boiler room of Chelsea Market to experience the immersive art space ARTECHOUSE. You've never seen art like this before, as room-sized digital projections merge with sound design to create a cinematic experience. Now on view is SPECTACULAR FACTORY: The Holiday Multiverse. Favorite holiday themes come to vibrant life as guests float among swinging jingle bells, crash the party of a thousand nutcrackers, take a spin on a candy cane carousel, and go on a thrilling train ride through holiday wreaths. Stop by the XR bar, which serves specialty holiday-themed cocktails augmented by enchanting XR experiences. (Chelsea Market is a great spot for holiday shopping and it offers dozens of options for artisanal bites.)
LANTERN FESTIVAL

Queens County Farm is lit up by a handmade array of Chinese lanterns, inspired by theme parks and Chinese legends. Look for glowing tunnels and swings among the endless photo ops. Illuminate The Farm runs through January 8th.
HOLIDAY HQ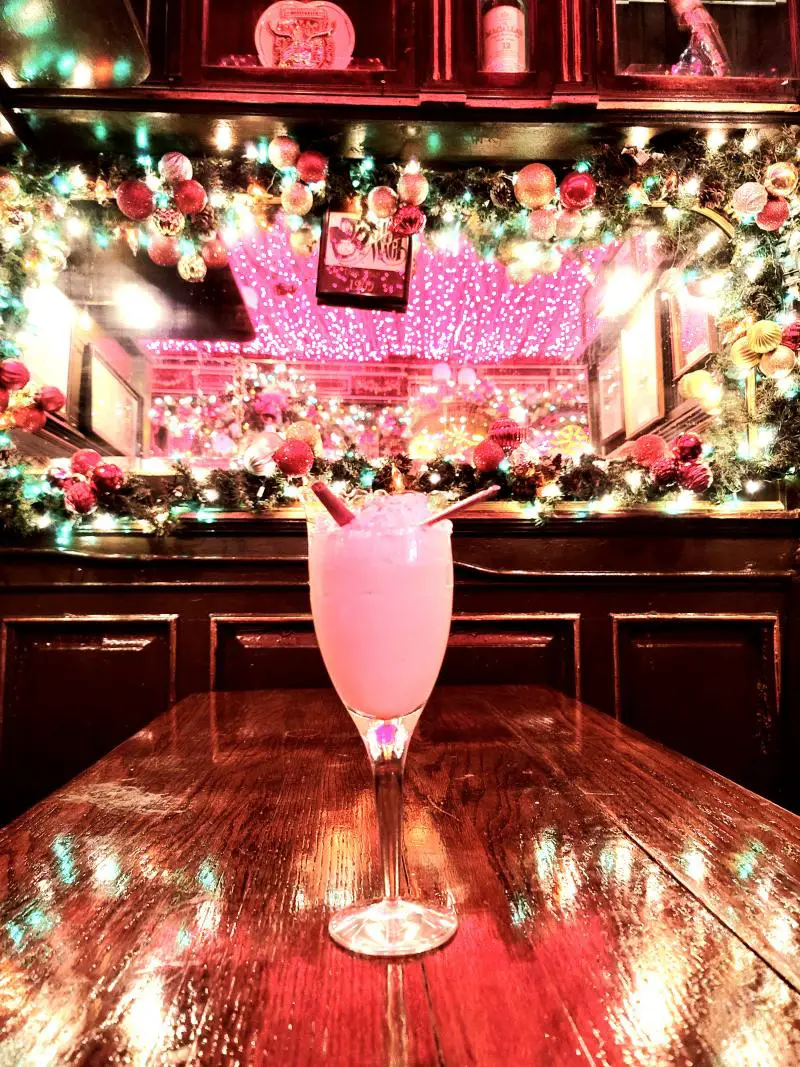 Just 5 minutes from Union Square is Pete's Tavern, NYC's oldest original bar and restaurant. The 40-foot rosewood bar, decorated back bar, tin ceiling, tile floors, and bar room booths are all original fixtures in place since 1864. Enjoy Pete's colorful history and its famous patrons (O. Henry penned "The Gift of the Magi" in Booth 3) in the photos and memorabilia throughout the space. New Yorkers know Pete's is an especially prime destination this time of year as the tavern transforms into a holiday headquarters. Sip on a classic eggnog beneath a sea of seasonal lights. They're serving from lunch through late-night dinner, with comfort food like Pat LaFrieda steaks and burgers, fresh salads and seafood, and traditional Italian specialties.
NEW EXHIBITION

"Theaster Gates: Young Lords and Their Traces," 2022. Exhibition view: New Museum, New York. Photo: Dario Lasagni. Courtesy New Museum.
The first American museum survey exhibition devoted to installation artist Theaster Gates is now open at the New Museum. "Theaster Gates: Young Lords and Their Traces" spans three floors, highlighting work of the last two decades and site-specific environments created just for this show. Civic commitment meets a poetic sensibility as Gates honors resonant people in his life and the radical thinkers who shaped his home city of Chicago and America as a whole.
RETURN OF THE RINK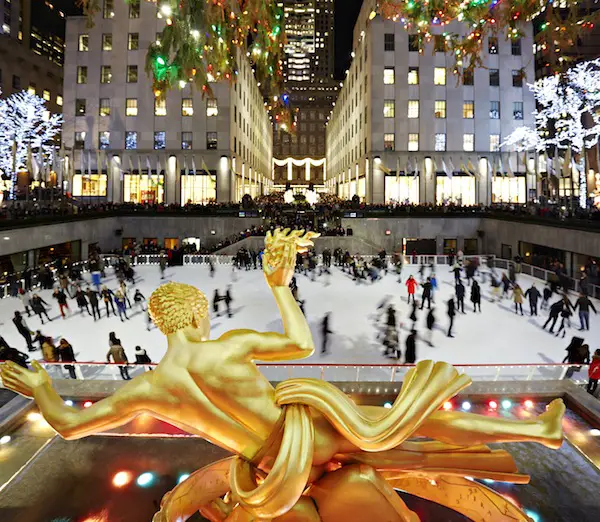 Image: Scott Meadows.
This year marks the 86th anniversary of The Rink at Rockefeller Center. Be among the first to enjoy it as skating has returned for the season. Open 9am to midnight daily. Time to get the jump on the spirit of the holidays.
NEW IMMERSIVE ART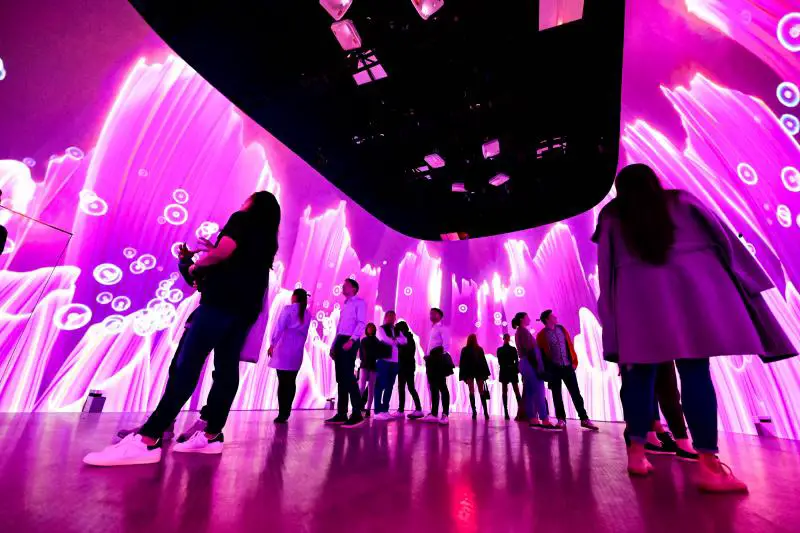 Just opened, new hyper-sensory environment INTER_ will let you play with sound waves, interact with body movement, and immerse yourself in a dome. The journey takes cues from the elements, earth, wind, fire, water—and ether.
NOW OPEN! TUT

Photo courtesy Timothy Norris.
Take a trip across the world and back in time as Beyond King Tut: The Immersive Experience marks 100 years since the discovery of Tut's tomb. Explore one of the greatest archaeological breakthroughs of all time in a multi-gallery, multi-sensory exhibition presented by National Geographic. You'll be awed by the Temple at Karnak, the Great Sphinx, and the Egyptian sun as it rises above the Pyramids of Giza.
OPENING OF THE WEEK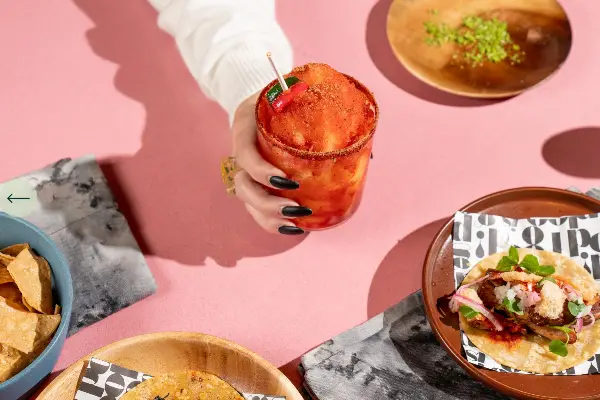 The landmark Starrett-Lehigh Building welcomes a massive new food hall this week. Olly Olly Market is just getting started, but promises programming to complement coffee, cocktails, and bites that run from pastry cuisine to Asian-Dominican mashups to elevated Mexican street food.
NOW OPEN! FRIDA KAHLO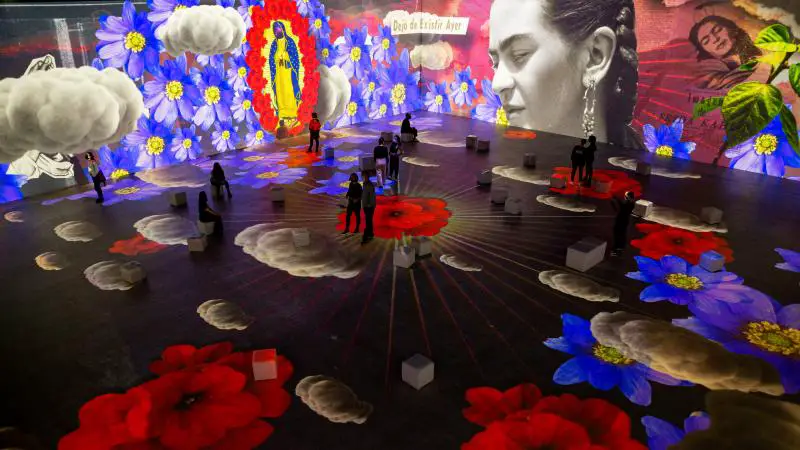 Brooklyn's newest art experience is Frida Kahlo, The Immersive Biography Exhibition, which takes visitors into the world of the influential Mexican artist and feminist icon. Seven transformational spaces, complete with 360-degree projections and virtual reality systems, draw on the key moments of Kahlo's life. The show is open now in Dumbo, Brooklyn.
RETURN OF THE CROWN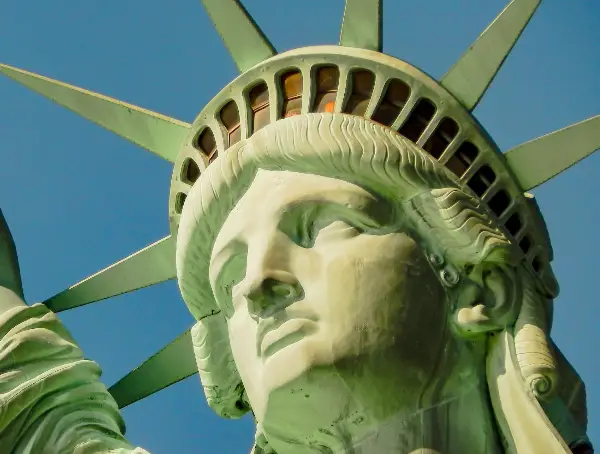 Photo by Sarah Brown on Unsplash.
After a long Covid pause, the crown of Lady Liberty is once again open to visitors. This icon requires a 162-step climb (there is no elevator) but will reward you with an entirely unique perspective on the city. Along a double-helix spiral staircase you'll see the intricate structure that keeps the statue standing, capped by 25 windows overlooking New York Harbor.
WINTER LANTERN FESTIVAL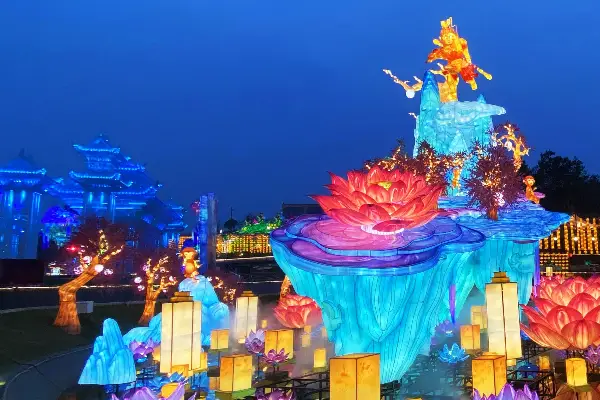 Okay, so it might be rushing the season, but it's really never to early to enjoy glowing immersive worlds. The SIUH Community Park on Staten Island has been transformed into a realm of light,  cast by over one-thousand handmade Chinese lanterns. Journey To The East runs through January 8th.
THE CLIMATE MUSEUM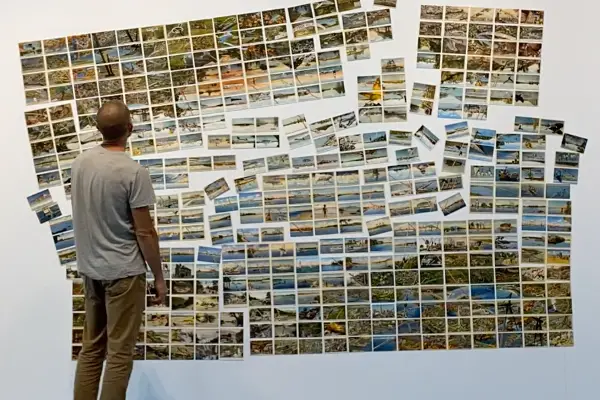 The Climate Museum's mission is to inspire action on the climate crisis with programming across the arts and sciences. Opened this week is the museum's first Manhattan pop up, running for three months. The focus is a major new work, Someday, all this by draughtsman and sculptor David Opdyke. The exhibition is paired with a climate action incubator, where visitors can engage with the artwork. The ultimate goal is to deepen understanding, build connections, and advance just solutions.
NEW DOWNTOWN!

Image courtesy of Thomas Laurance.
South Village Hospitality just opened a massive new Italian restaurant, wine bar, and beer garden on the Lower East Side. Ainsle draws on ownership's experience at hit Italian spots like Osteria Cotta on the Upper West Side, Follia in Gramercy, Carroll Place in Greenwich Village, and Ainslie's flagship in Williamsburg. The beer hall has 32 taps and games like foosball and shuffleboard; there's also an intimate wine bar in front of an expansive open kitchen, complete with a wood-fired pizza oven. The kitchen at Ainslie is helmed by NYC veteran Executive Chef John DeLucie, whose menu features wood-fired rosemary wings, a signature Ainslie Burger with prosciutto and gorgonzola dolce, and an array of hand-crafted, wood-fired pizzas, and homemade ravioli, gnocchi, and pappardelle.
A MAGICAL INNER CIRCLE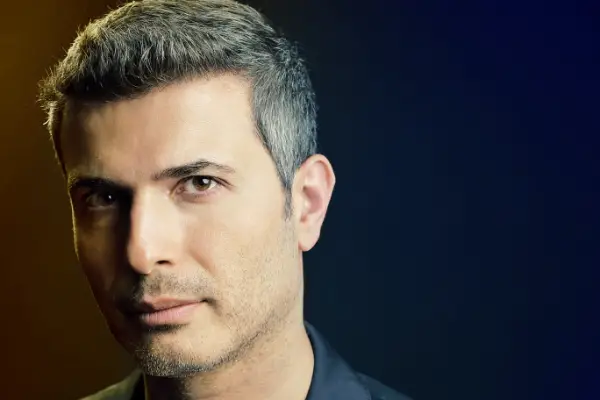 Once you enter the intimate space at The Gym at Judson you'll be part of the show. The unique setting of Asi Wind's Inner Circle (presented by David Blaine) intensifies the performance. Don't just witness the magic, become part of it yourself. Through January 1st, 2023.
NOW OPEN!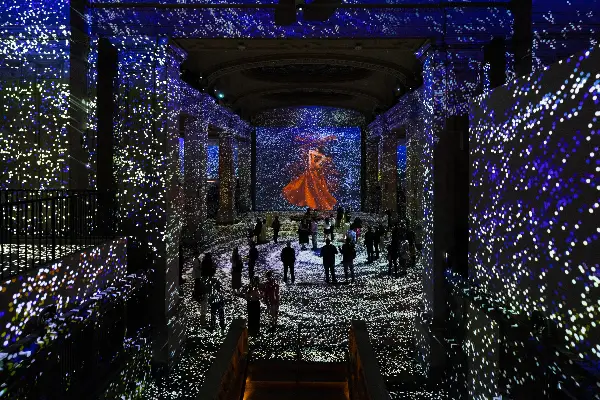 Image: Mark Zhelezoglo for Hall des Lumières.
Art meets tech at the inaugural Hall des Lumières exhibition, Gustav Klimt: Gold in Motion, which opened to the public last week. The Austrian symbolist painter's most iconic works come to life using cutting-edge mapping technology. You'll enter an immersive world of gold and color as an original soundtrack plays. Set in in the former Emigrant Industrial Savings Bank, Hall des Lumières brings the Beaux-Arts landmark back to life with art that complements the ornate interior.
NEW ART
David LaChapelle - 'Behold' (2015 Hawaii). ©David LaChapelle, courtesy of Fotografiska New York.
Fotografiska New York is a museum experience for the modern world. The institution hosts its first full-building takeover with David LaChapelle: make Believe. Vibrant images fill all six floors of the museum, with 150 works full of wit, celebrity, and technical innovation. Included are the last-ever portraits of Andy Warhol and Michael Jackson, household-name album covers, and allegorical works in dialogue with the AIDS epidemic. The show weaves together recurring themes of religion, the environment and the play between artifice and nature, gender identity, societal ideals of beauty, and LaChapelle's legendary explorations of pop culture fame. The artist collaborated on the show's layout, which takes the form of a journey, interacting with the church-like details of Fotografiska's stunning 1894 neo-Gothic architecture.
AN INSTAGRAM SMASH IN NOHO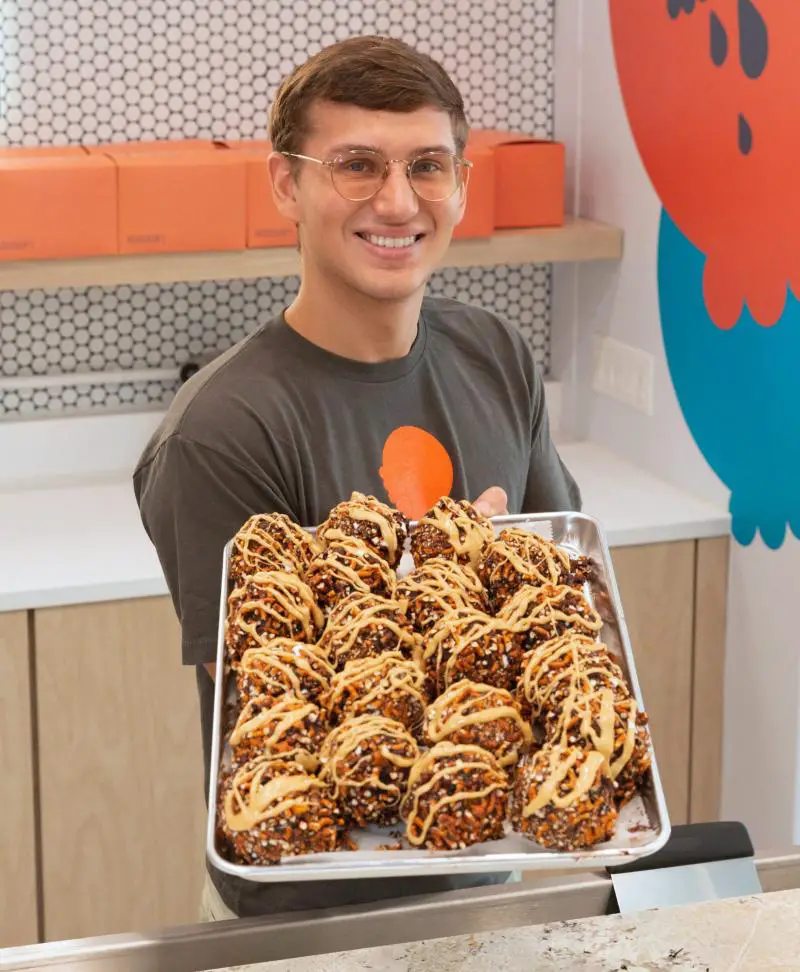 Top ice cream creator Dylan Lemay is throwing and catching artisan ice cream balls at his newly opened store, CATCH'N Ice Cream in NoHo. Stop in to catch your next favorite flavor of ice cream. Open daily from noon to late—don't miss the Behind the Counter experience, where you can make your own ice cream ball, coat it in chocolate, and roll it in your favorite toppings!
DREAMLAND
Shops. Dining. World-class entertainment. The range of activities at the American Dream  mall is jaw-dropping, from Saks to sharks to Legoland. Just a blink from NYC on the New Jersey side you'll find the largest indoor theme park in North America plus skiing, skating, mini golf, pizza, barbecue, luxury retailers, and even an aquarium. From now through New Year's Eve, experience Dreamland at American Dream, where you can visit Santa in the Lavender Escape garden (he's the guy in the gazebo wearing a matching lavender suit), hop on a train ride with Geoffrey from Toys "R" Us, and shop, play, and celebrate during the most magical time of the year.
GRAND HOLIDAY BAZAAR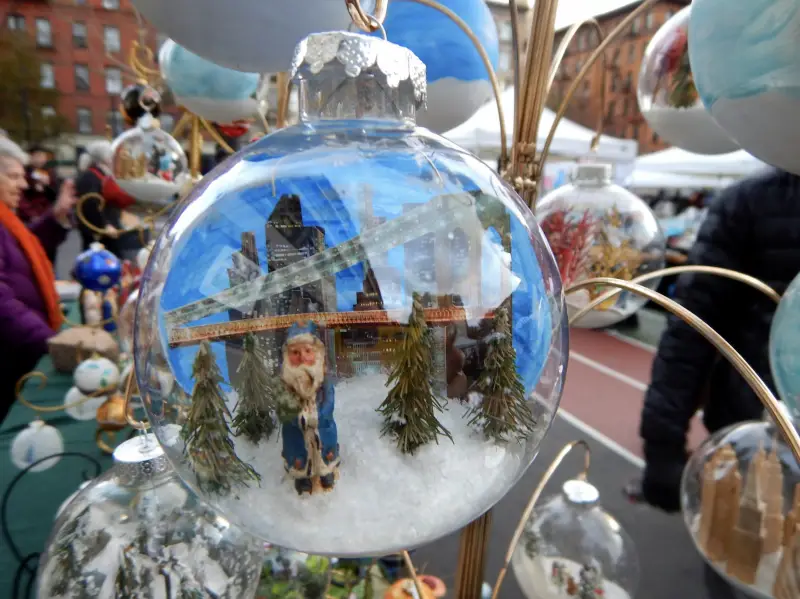 Every Sunday on the Upper West Side you can check out Grand Bazaar NYC, the city's largest curated market—and most distinctive. This Sunday you'll also find the launch of this year's Grand Holiday Bazaar. Come shop from over 150 hand-picked independent local artisans, designers, craft-makers, vintage dealers, and food entrepreneurs. Tick off your holiday shopping list with candles, skincare, fashion, handbags, vintage collectibles, jewelry, furniture, antiques, and handmade seasonal decorations. Come hungry! There are great artisanal bites as well. It's all for a good cause, as the bazaar's profits go to supporting local schools. 10am-5pm. 
WINTER MARKET AND SKATING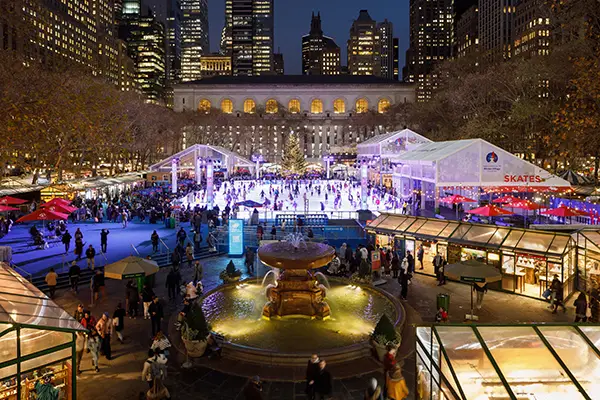 Image: Colin Miller.
Shopping, dining, and skating are all back for the 21st season of the Bank of America Winter Village at Bryant Park. In addition to NYC's only free-admission skating rink, you'll find a holiday market and festive food and drink.
SHOW GLOBES

Photo by Michael Hull.
Ginna Claire Mason (of Glinda fame) and Arielle Jacobs (known for Jasmine in Aladdin) welcome back the Times Square Alliance's "Show Globes," prime photo ops on display in Times Square through December 26th.
UPTOWN SPECIALS

Authentic Italian fine dining in a comfortable space is what you'll find at Upper West Side favorite Joanne Trattoria. They've just launched a new early brunch, running Saturdays and Sundays from 11:30am-1pm. Look for temptations like banana Nutella crepes, omelets and other eggs, ricotta Belgian waffles, pancakes, and sides of bacon and sausage. "Mangia bene vive bene." Also at Joanne Trattoria, don't miss live music with your meal, including jazz guitar from virtuoso Abe Ovadia every Sunday from 4:30-7pm.  If you're dining on the early side you can get a great deal, as Sundays through Thursdays before 6pm Joanne Trattoria offers a $19.99 prix-fixe. It comes with a side salad, an entree, and a glass of house wine or a soda. Tuesday night is date night at Joanne Trattoria—enjoy a complimentary bottle of Gaga Wine with every two entrees ordered. Football fan? Monday, Thursday, and Sunday throughout the entire restaurant take advantage of $15 pitchers of beer (Bud Light, Heineken, and Modelo), $5 glasses of beer on tap, and $21 beer buckets.
IMMERSIVE THINGS TO DO IN NYC 
THE MUSEUM OF ICE CREAM
The Museum of Ice Cream is the only place in the world where you can learn about everyone's favorite frozen treat by feasting on a floating dessert table, sliding down a 3-story slide to collect your ice cream, or taking a dip in a pool filled with millions of sprinkles. Be transported to a world where all your wildest ice cream dreams come true and rediscover the kid in you—don't miss the awesome photo ops in the hall of ice cream scoops.
CANDYTOPIA IS BACK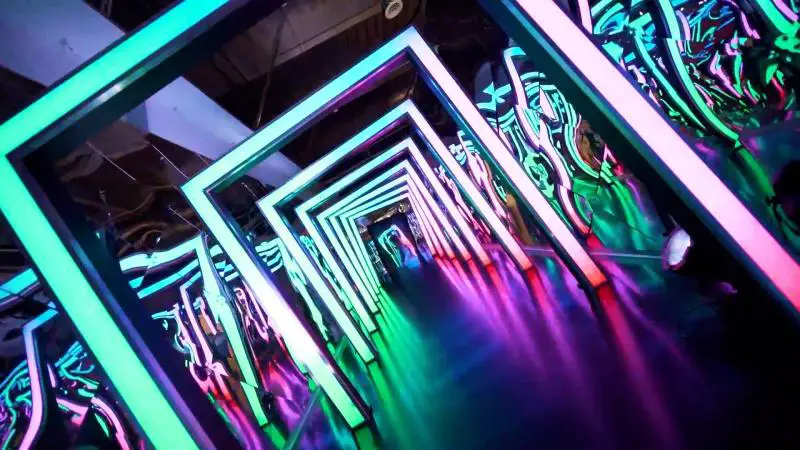 If you've ever wanted a tour of Willy Wonka's chocolate factory, you'll get a taste at Candytopia (without the imminent peril). Dive into a ball pit of marshmallows, view portraits made of candy, and take killer pics with candy-inspired scenes. The attraction is now open for a limited run, which continues through the holidays.
MONET MOMENTS

Go on a 360-degree journey through the world of Claude Monet (1840-1926). The just-opened Monet's Garden uses multi-sensory technology to open up the Father of Impressionism's art and life, culminating in a waterlily immersion. 
TITANIC. THE EXHIBITION

Immerse yourself in one of the greatest stories of the 20th century just a few blocks from the Titanic's intended destination at Pier 59 in Chelsea. Titanic. The Exhibition brings visitors back to 1912 through the stories of passengers, illuminated by photographs, letters, and keepsakes. You'll also get to walk through a recreation of the ship's interior, from a humble third-class cabin to a first-class suite.
ICONS OF HORROR

The season for shivers isn't over yet. The newest immersion at Madame Tussauds is Warner Bros. Icons of Horror. Celebrate legends, including Pennywise and Regan from The Exorcist. If you dare.
THINGS TO DO IN NYC: ART EXHIBITIONS
JEAN-MICHEL BASQUIAT: KING PLEASURE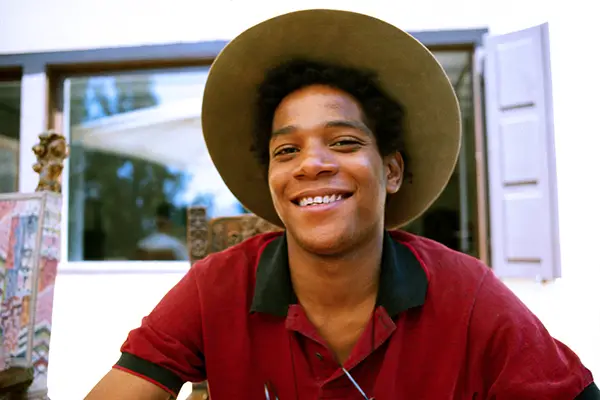 Photo by Lee Jaffe.
Everyone's favorite Brooklyn artist gets a major exhibition, led by his family and launched in Chelsea. Jean-Michel Basquiat: King Pleasure features a priceless collection of over 200 never before and rarely seen paintings, drawings, ephemera, and artifacts. The show is sourced from the Basquiat family collection and also features recreations of his NYC artist studio on Great Jones St. and the Michael Todd VIP Room of NYC's Palladium nightclub, where Basquiat created two paintings.
25 YEARS AND THE LION KING STILL WOWS

Photo: Joan Marcus.
Normally, when a Broadway show is billed as a "Landmark Musical Experience" there is a bit (or a lot) of promotional optimism at play. But that is so not the case with Disney's timeless masterpiece The Lion King. On October 15, 1997, the musical had its first preview. The story of Simba, the cub who would be king, staked its claim as an unprecedented Broadway phenomenon—a feast of unbound imagination, stirring storytelling and pure, visceral joy. Even after a quarter century, The Lion King still wows—if you haven't been yet, now is a great time to find a ticket.
THINGS TO DO IN NYC: HAPPY HOUR SPECIALS
CUCINA 8½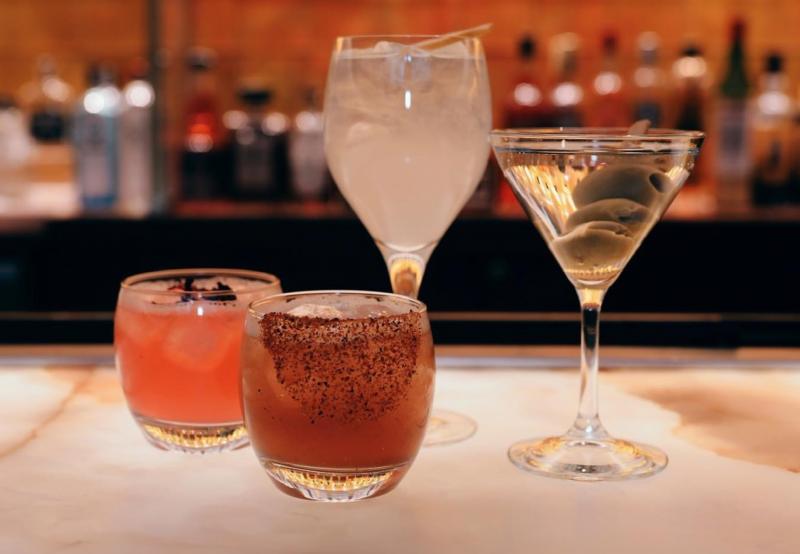 Cucina 8½ offers an elevated experience of rustic Italian cuisine in midtown's iconic Solow Building. The grand space features a winding staircase that opens to a spacious dining room and a vast bar area. On weeknights, the bar and lounge area offers an excellent happy hour, 4-7pm.  Draft beer and sommelier-selected wines by the glass are $7; for $12, take a pick of some classic cocktails including the 8½ Fellini Bellini, a Negroni, and a "Sex and the City" Cosmopolitan (Season 4, Episode 2 was filmed right here). They also make a mean Martini, available in mini form for happy hour at 8½ dollars. All drinks are accompanied by complimentary hors d'oeuvres.
A PRIME HAPPY HOUR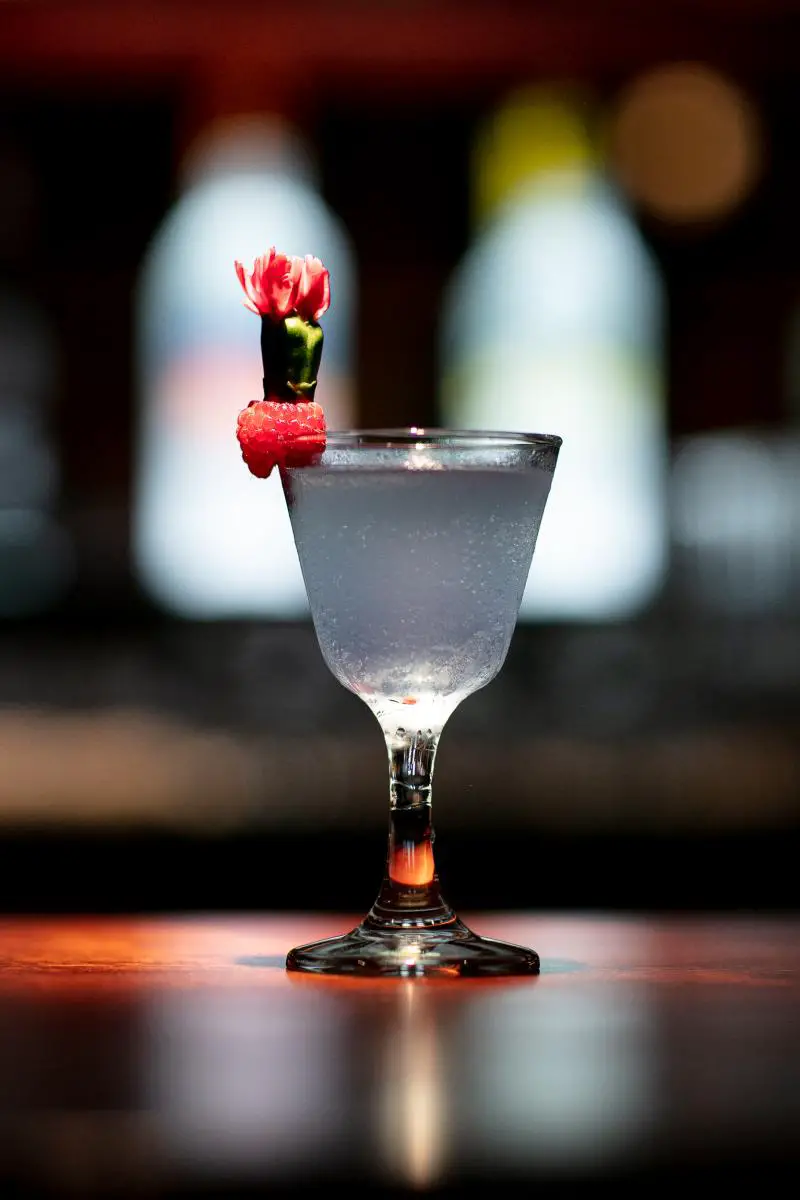 Prime Catch NYC serves top-rate seafood and steaks right in the heart of the Theater District. This is a great stop pre or post-Broadway or while out in Times Square, with both  indoor and outdoor seating options. They specialize in Prime USDA dry-aged Pat LaFrieda meat with house specialty Porterhouse and tomahawk cuts. Don't miss great deals at Happy Hour, which runs all day, seven days a week at the bar.
Happy Hour
1/2 Price Appetizers
$1 Oysters
$12 Martinis
$10 Cocktails
$8 Wines
$6 Beers
A HAPPY HOUR SPECIAL
Havana Central has introduced 1/2 price empanadas during Happy Hour at the bar! Diners must purchase a drink, 3 empanadas max per drink purchase.  Available in the bar only, Monday-Friday from 4-7pm. Choose from a variety of homemade savory pockets including beef, chicken, cheese, shrimp, and ropa vieja! Havana Central also features Happy Hour drink specials including $7 classic mojitos, classic margaritas, and red sangria, in addition to other specials.
Après Work
Another way to get into winter vibes is with a bowl of world-class fondue. Starting this week, Aldo Sohm Wine Bar will be serving three tiers of classic Alpine fondue. Served outside on the terrace only; grab a glass of mulled wine to pair.
OTHER THINGS TO DO IN NYC 
TROPICAL SPECIALS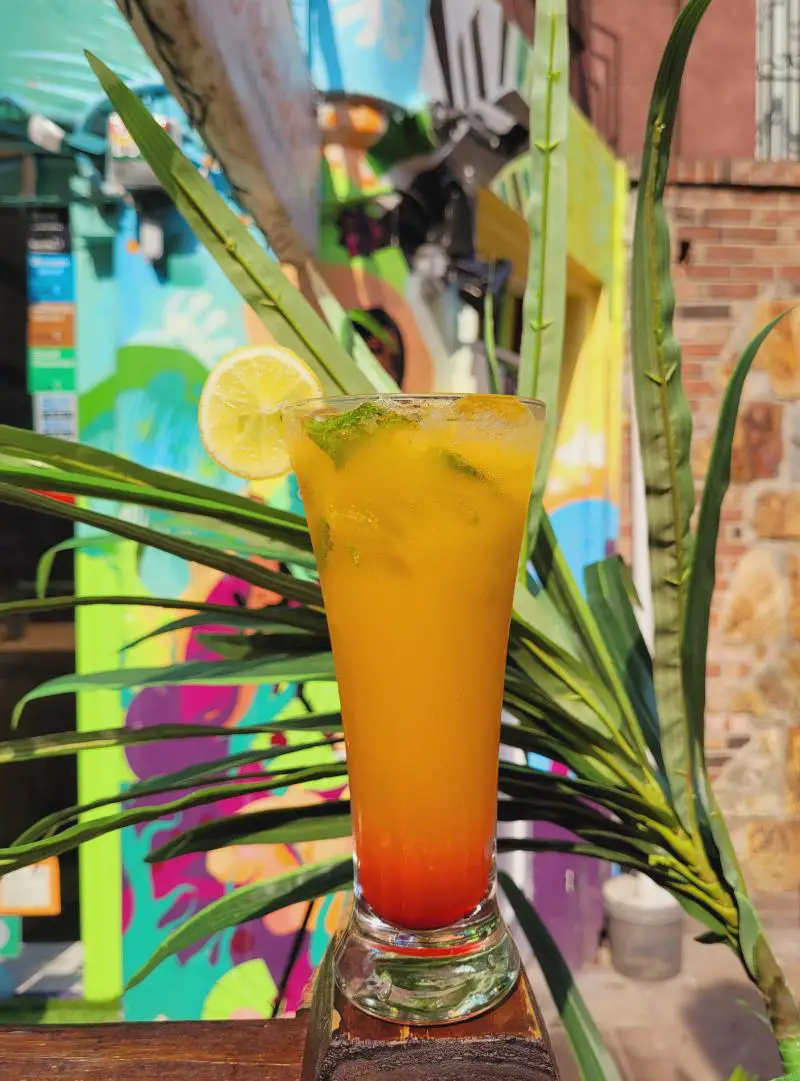 A Restaurant Row fave, Jasmine's Caribbean Cuisine provides an escape from the city with savory dishes and fruit-filled cocktails. Stop in for a tropical twist on a classic drink: the Caribbean Sunrise Mojito, with rum, mint, lime, cane sugar, passionfruit, and grenadine. Don't miss daily Happy Hours (4-7pm), DJs on Saturday nights, and live steel pan drums on Saturday nights. 
FAMILY-FRIENDLY HAPPENINGS IN HELL'S KITCHEN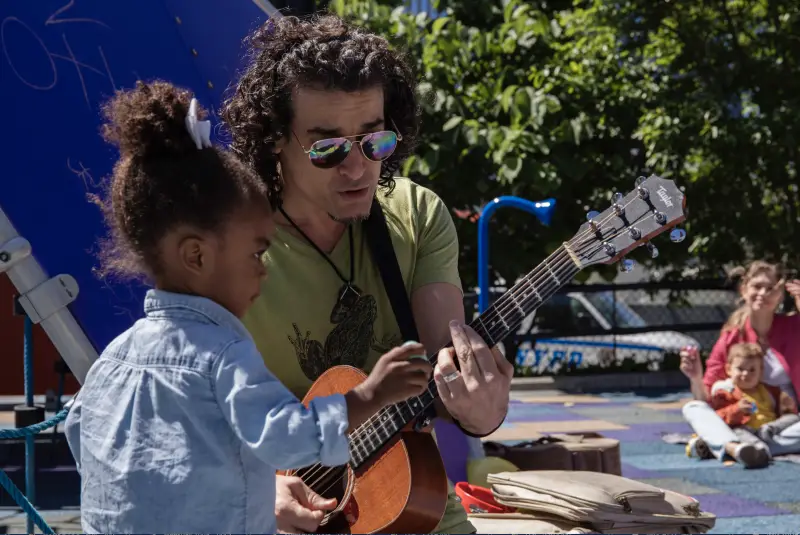 The Hudson Yards Hell's Kitchen Alliance (HYHK) is a neighborhood business improvement district, keeping the west side of Manhattan clean and beautified. They're also the force behind happenings at Hudson Yards's Bella Abzug Park. Every Tuesday at 10:30am, HYHK will be hosting a Kids' Concert in the playground. Children of all ages are invited to sing, dance, and play instruments. All events are free and open to the public.
#STANDWITHUKRAINE

Ukrainian Museum Facebook.
In the East Village, long a home of Ukrainian immigrants (and their food and culture), you'll find the largest museum in the U.S. committed to the rich heritage of Ukraine. The Ukrainian Museum's state-of-the-art home holds a folk art collection (one of the most important collections outside of Ukraine), a fine arts collection (including works by the well-known primitif artist Nikifor), and an extensive archive.
MIDTOWN ADVENTURES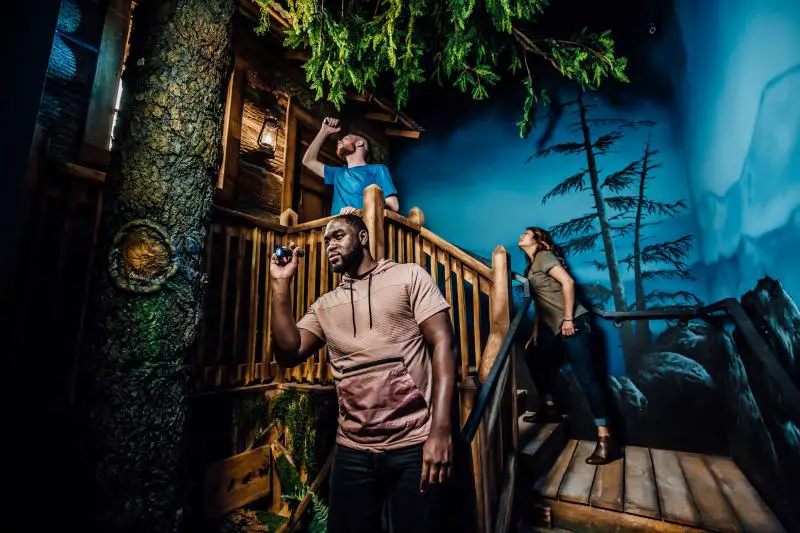 Be the hero of your very own adventure at The Escape Game in Midtown East. You and your team will find clues and solve puzzles on your way to completing a mission. Have fun, use your brain, and work together as you follow clues to escape the room in 60 minutes. At The Escape Game's convenient location near Grand Central you can choose from five different rooms: The Heist, Prison Break, Gold Rush, Playground, and Special Ops: Mysterious Market. Begin with a quick video to brief you on your mission and cover some basic guidelines, and then after that it's up to you (a Game Guide is available at all times throughout the adventure). 

A comedy legend not to be missed is Carolines on Broadway. This Times Square institution has been presenting the best in live comedy entertainment since 1982, with nightly shows that run from established greats to up and comers. Looking ahead sees Mark Viera, from his Showtime stand-up special "Tales of a Nuyorican," December 8th-10th; on December 15th, the Spin the Block comedy show will elevate hardworking comedians at the cusp of greatness; NYC-based comedian Fen Guillaume (aka FunSizeFen) hosts; Jeff Ross, "The Roast Master General," from the Netflix stand-up special "Bumping Mics," December 16th-18th.
Other events taking place at Carolines on Broadway in December are The Funniest Show on Broadway, featuring the country's best and brightest comedians, on December 1, 3, 7, 10, 11, 12, 14, 17, 18 and 21; Next Up! Comedy & Talent Showcase, starring Ameliaismoore and HerShe The Entertainer, on December 4th; Roni Shanell, as part of the Breakout Artist Comedy Series, on December 13th; Spin The Block, hosted by Fen Guillaume, on December 15th; and Betta Not Bring Ya Kids, starring Rashad Bashir and Justin C. Ramos, on December 20th.
Indian-American stand-up and screenwriter Zarna Garg hosts Zarna's Holiday Party with her favorite comedians takes place Friday, December 23rd, and on Christmas Eve. Comedian Dave Attell (Comedy Central's Insomniac with Dave Attell earned him a cult following) is here the 28th through the 30th of December.
Carolines on Broadway invites revelers to laugh in the New Year in the heart of Times Square at the New Year's Eve Spectacular on Saturday, December 31st, with shows at 7:30 and 10pm. The 10pm show will feature a live viewing of the ball dropping in Times Square on plasma screen monitors.
LIVE MUSIC AT THE IRIDIUM
For more than 25 years, musical landmark The Iridium has been hosting intimate experiences of the world's best rock, jazz, blues, and beyond. Upcoming show include Adam and the Metal Hawks Christmas Show on Friday, December 9th; a tribute performance by RAEL—The Music of Genesis + Peter Gabriel on Saturday, December 10th; and indie rock legend Marshall Crenshaw Acoustic Duo Jam Band featuring Martin Keith on standup bass (above) on Tuesday, December 13th.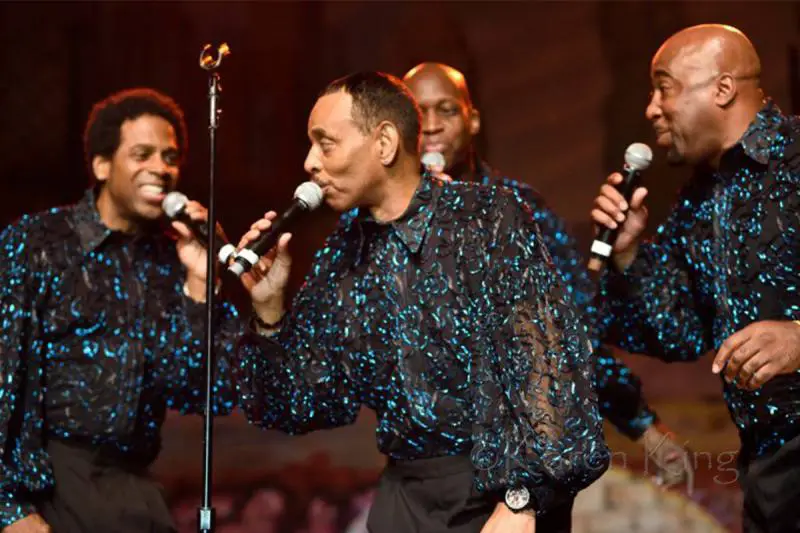 For more than 25 years, musical landmark The Iridium has been hosting intimate experiences of the world's best rock, jazz, blues, and beyond. This New Year's Eve, join them for dinner, disco, dancing, and an all-around memorable evening. Tickets include a three course meal and access to an open bar. The meal begins with an amuse bouche of shrimp, corn, and avocado soup shooters; followed by assorted hors d'oeuvres. Dinner brings a choice of entree, roasted half chicken, pan-seared salmon, or lamb shank. There will be a chef's selection for dessert. Performing live will be THE TRAMMPS featuring Earl Young, considered the greatest disco band of all time (famous for "Disco Inferno.") Special guests include Musique and DJ Tommy T. Special offer! Get $50 off for New Year's Eve at the Iridium. Discount is available through December 12th, 2022. Use code CITYGUIDE.
ANALOG CITY

Photo: Brad Farwell.
Yes, somehow New York City functioned without smartphones and desktops. A new exhibition at the Museum of the City of New York transports visitors to pre-digital New York through Analog City: New York B.C. (Before Computers). Check out the lost innovations and industries that once fueled NYC. Through December 31st, 2022.
New York is a food town and the newest exhibition at the Museum of the City of New York looks at the networks and nodes behind our meals. Food in New York: Bigger Than the Plate shares artist and designer responses to food challenges and possibilities for more equitable food futures.
THINGS TO DO IN NYC: LIVE PERFORMANCES
LIVE BEATS & MORE DOWNTOWN
Downtown has one destination for eclectic, compelling music. The programming at the East Village's Drom runs from jazz, rock, electronic, soul, and funk to international music. The weeks ahead bring high-energy ensemble work from The Silver Arrow Band and DJ TM.8's Temptation Saturday 80's Dance Party.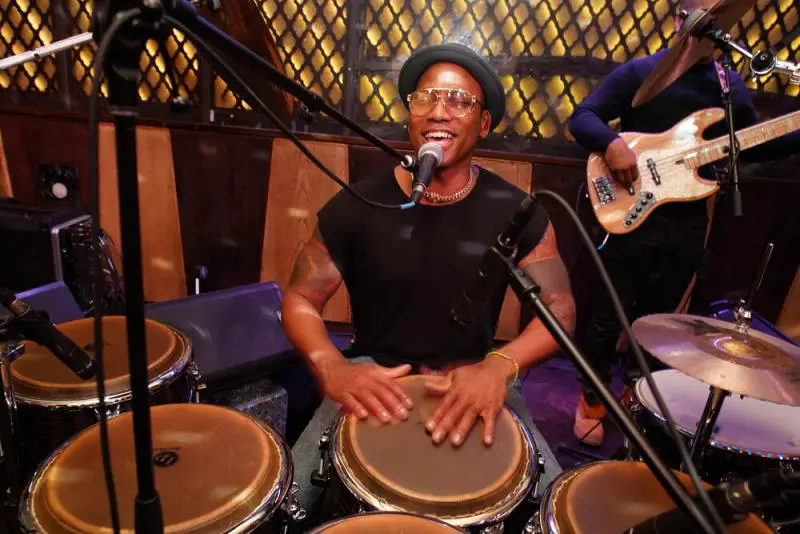 To celebrate its 15th anniversary season, Drom is introducing a monthly residency from Grammy-nominated Cuban bandleader Pedrito Martinez. Martinez will bring his signature, high-energy Afro-Cuban sound in the coming weeks. One show not to miss is the Pedrito Martinez Holiday Show on Thursday, December 15th.  Leading his own quintet, Martinez presents a high-energy blend of Cuban timba, traditional rumba, and the sacred sounds of Yoruba in which he's a Babalawo, or "father of the mysteries."
Since their emergence more than 30 years ago, the Klezmatics have raised the bar for Eastern European Jewish music. Often called a "Jewish roots band," the Klezmatics will be coming to Drom on Sunday, December 11th for a night of celebration with The Klezmatics Hanukkah Show.
BronX BandA is a nine-piece jazz ensemble formed through a collaboration between the non-profit Casita Maria Center for Arts & Education and multi Grammy Award-winning pianist, composer, and educator Arturo O'Farrill. The ensemble members, all of whom are Bronx-based or work in the Bronx, will be coming to Drom on Wednesday, December 14th.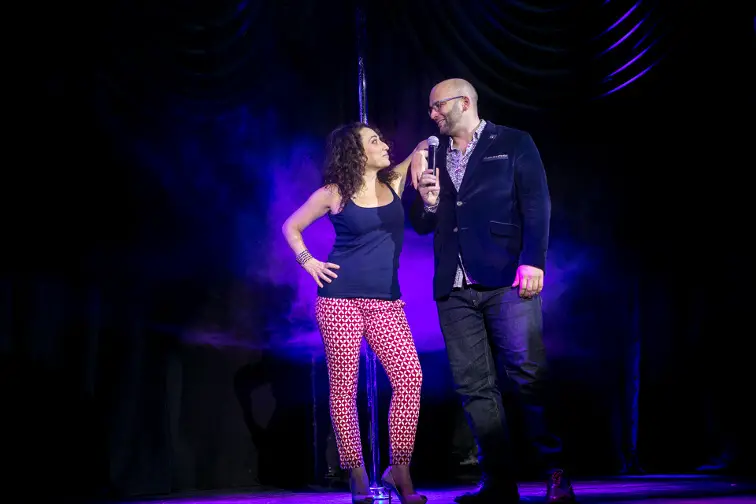 JoAnna Ross and Dan Goodman, photo by Paul Park.
Drom is also your local choice for comedy and pole dancing. Schtick A Pole In It has for the past 9 years been NYC's best (and only) comedy and pole dancing show. Comics tell jokes and pole dancers pole dance. Laugh lines alternate with death-defying tricks. If you don't see shows like this, why are you even paying NYC rents? The show has just expanded to four dates a month as part of an open-ended run. Tickets and more information are here.
LIVE MUSIC AND FINE WINE AT CITY WINERY

Adam Pass/City Winery.
City Winery New York City at Hudson River Park brings together great bites, wine to match, and views to remember. Enjoy brunch, lunch, or dinner in City Winery's restaurant and wine bar, where the food is meant to be paired with a great glass of wine. They're open daily, with two stages hosting a stellar array of music and comedy.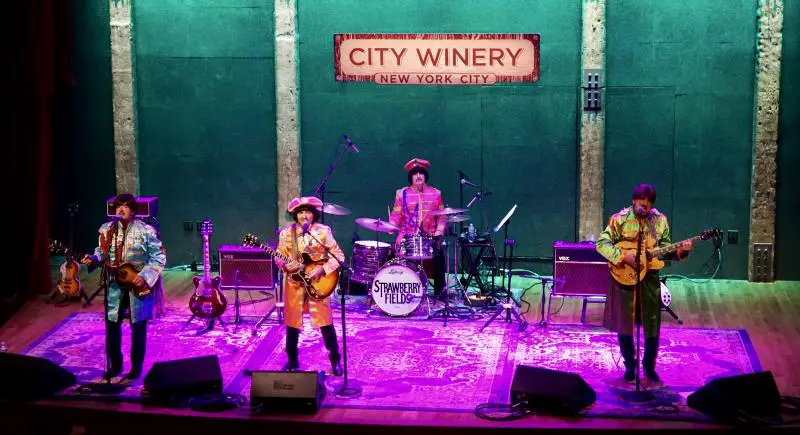 Enjoy a reading from the book of John (and Paul, George, and Ringo) by Strawberry Fields on Sunday mornings. This Beatles tribute brunch is a treat for the whole family, join in the fun at City Winery at noon.
Strawberry Fields | 12.4 ($55)
12pm in The Loft; Ultimate Beatles brunch concert (buffet brunch included in ticket price)
https://citywinery.com/newyork/Online/article/new-york-strawberry-fields-lp-2022
UPCOMING SHOWS AT CITY WINERY
Page Six Live Podcast: Virtual Reali-Tea Holiday Edition | 12.5 ($25 - $35)
7:30pm in The Loft
https://citywinery.com/newyork/Online/article/NYLFT-RealiTea-12-5-22-730pm
Join Page Six for an exclusive evening at City Winery LOFT with comedian and Virtual Reali-tea podcast co-host, Danny Murphy and Page Six Senior TV reporter and Virtual Reali-tea podcast co-host, Evan Real, plus special guests Jackie Goldschneider, Margaret Josephs from The Real Housewives of New Jersey and Amrit Kapai from Bravo's Family Karma. Get the hot reality TV gossip and jump start your holiday spirit during this hilarious and fun live podcast event. You never know who's been naughty or nice!
Long Time No See presents Mark Normand & Friends | 12.6 ($20 advance / $25 day of show)
7:30pm in The Loft; with Jon Rudnitsky, Kerryn Feehan, and Joe List
https://citywinery.com/newyork/Online/Article/NYLFT-Long-Time-No-See-12-6-22-730pm
Join us for an evening full of drinks, eats and laughs with today's hottest comedians from Netflix, SNL, Comedy Central and more.
BLUE MAN GROUP!

No plot, dialogue, or ripped from headlines drama, just a romp and a half orchestrated by the three blue-hued alien dudes of Blue Man Group. This long-running Off-Broadway show and international sensation combines music, paint drums, snacks, high-tech hijinks, and unpredictable physical comedy.
Blue Man Group will make the holiday season extra bright with an expanded performance schedule. From December 17th through December 24th, there will also be holiday-inspired surprises including special PVC performances of "Jingle Bells" and "Dreidel, Dreidel, Dreidel." To celebrate year's end, look for three special New Year's shows on Saturday, December 31st at 2pm, 5pm, and 8pm. Audiences at all three performances are invited to special post-show New Year's Eve countdown celebrations complete with party hats, noisemakers, a special performance of "Auld Lang Syne" by the Blue Men and even a magical snowfall inside the theater.  Blue Man Group New York tickets start at $49. Tickets and the full holiday performance schedule are available at blueman.com/new-york.  
Looking for all the latest notes and updates on Broadway and Off Broadway? Check out our comprehensive These Are the Broadway and Off Broadway Shows in NYC 2022: Everything You Need to Know.
WHAT TO DO IN NYC
Stay in the loop with:
The week's best activities delivered to your email box with our free newsletter

Everything to Do NYC Facebook Group, which has real-time tips and advice from New York City experts

The city's latest openings and happenings on City Guide's Instagram
A FLYING THEATRE

Photo by Jeremy Daniel.
There's a new attraction in town. RiseNY is the first of its kind, combining a soaring ride over the city with museum exhibits that celebrate iconic New York. Take in galleries dedicated to Finance, Skyline, TV/Radio, Fashion, Music, Broadway, and Film, before going on a ride that will have your feet dangling over NYC landmarks.
For more on NYC museums and exhibitions, check out our Museum Exhibits in NYC to See Right Now.
This Week's Behind The Experience Video
The tallest building in the hemisphere. The largest screen. A ride that goes straight up at 23 miles per hour. Behind The Experience learns the secrets of One World Observatory, as well as tips like the best time for a visit. The video joins our recent visits to New York icons the Museum of the City of New York, Madame Tussauds, SPYSCAPE, and Benjamin Steakhouse. CHECK THEM OUT—it's fun!
ULTIMATE PERSPECTIVES ON NYC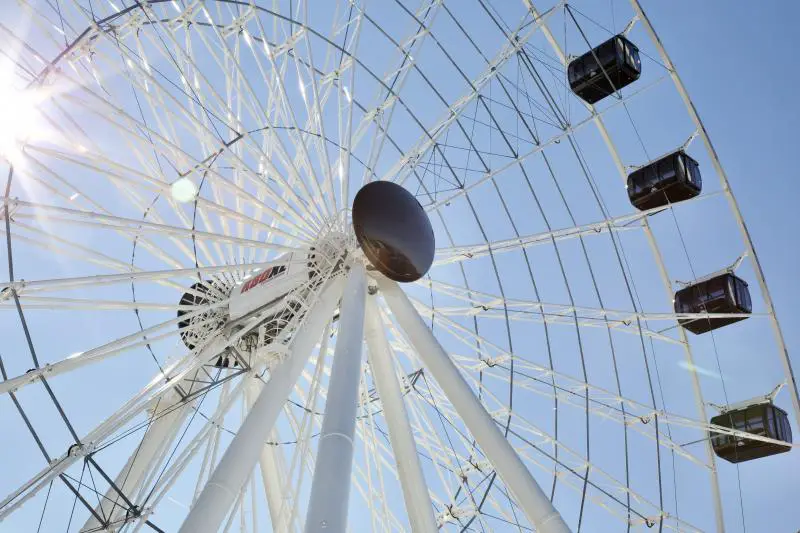 Take a quick trip across the Hudson for some of the ultimate perspectives on NYC. Soar 300 feet above the Garden State for unique views of the Hudson River and the Manhattan skyline aboard Dream Wheel New Jersey. The Dream Wheel holds 27 completely enclosed, climate-controlled Gondolas. Rides are 25 minutes long and the technology is state of the art—the wheel doesn't even stop to board, it turns continuously. (The American Dream mall also boasts world-class shopping, dining, and a gigantic indoor theme park.)
AN INTERACTIVE MUSEUM TOUR FOR THEATER FANS

Fable & Lark: Storied Adventures, which specializes in interactive museum tours inspired by great stories, is releasing its first post-pandemic tour, Staged: The Museum Tour for People who Love Theater. Staged looks at the development of theater through the lens of artwork in the Metropolitan Museum of Art, from early Greek statues of actors to depictions of stories that inspired Broadway musicals. Interspersed with activities and questions about theater, the tour takes participants across the museum and across cultures to see the ways artists have worked the theme of theater into their creations for thousands of years. Participants should bring their T (theater) game, and maybe even be prepared to do a little acting, because, after all, all the world's a stage. Sundays at 11am.
TRAVEL BACK IN TIME 

Merchants House Parlor by Denis Vlasov. Photo courtesy Merchant's House Museum.
Built in 1832, the East Village's Merchant's House was home to a prosperous merchant family and their Irish servants for almost a century. Miraculously, the house still retains the family's original furnishings and personal possessions. Stop by for a rare and intimate glimpse of domestic life in New York City from 1835 to 1865. During COVID times, the Merchant's House Museum is open on Saturdays and Sundays only, noon to 5pm. Admission is $15 and advanced ticket purchase is recommended.
THE SECRET SIDE OF ELLIS ISLAND

hodgepodge brigade/Flickr
Get a behind-the-scenes look at the unrestored Ellis Island Immigrant Hospital Complex. This gateway to America for millions of people is accessible again via Statue Cruises—the only ride to Ellis Island and the Statue of Liberty. (If you opt for the Hard Hat Tour Ticket and its 90-minute guided tour of the hidden part of Ellis Island you'll get round-trip ferry service and audio Tours of Liberty and Ellis Islands.) The art exhibition "Unframed—Ellis Island," by renowned French artist JR, is on display throughout the hospital complex. Tours run on Saturdays and Sundays. 
HAVE A QUESTION ABOUT THE CITY?

City Guide brings you "Everything to Do NYC," a community of people helping each other get everything we can from the city. Looking for a restaurant? Ask ETD. Want to share a great find? Let us know about it. It's your go-to group for how to get everything you can from everything in New York. facebook.com/groups/everythingtodonyc
CURTAIN'S UP AT ELLEN'S STARDUST DINER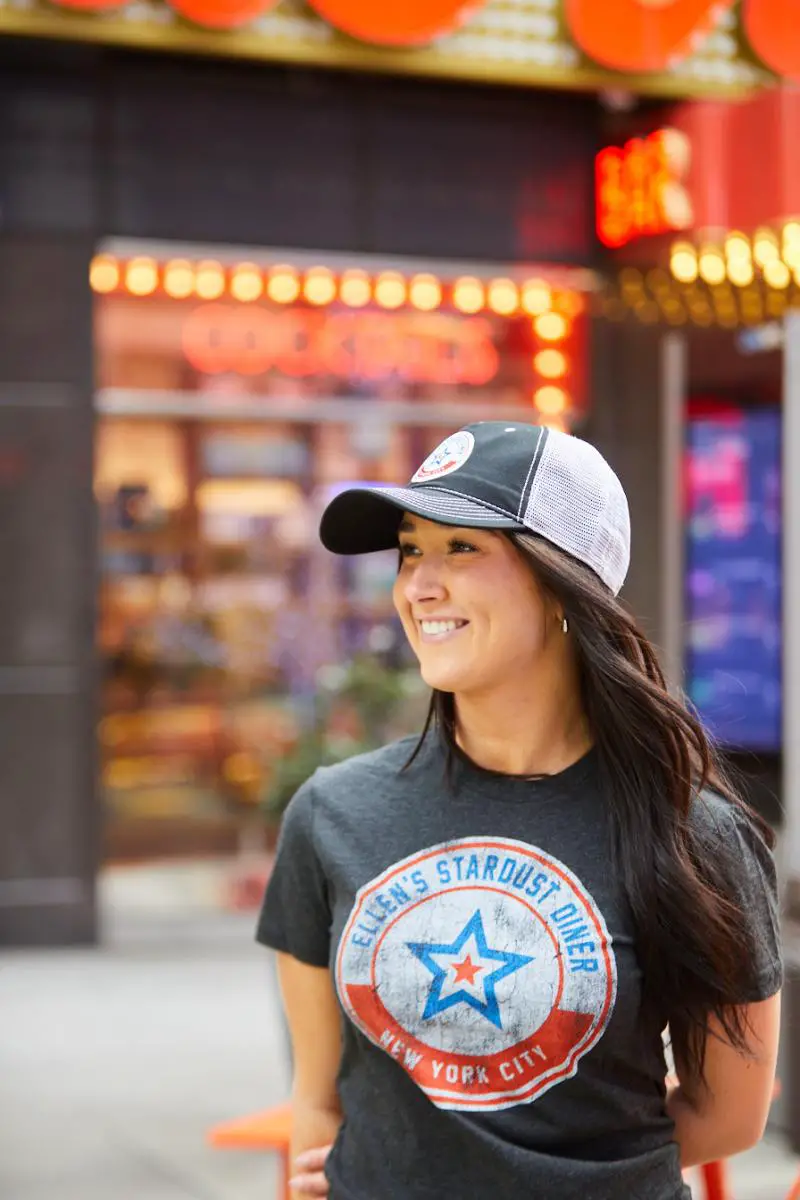 The show goes on at Ellen's Stardust Diner. Food, drink, and live performances from the famous singing waitstaff have returned. The 1950s-themed restaurant has been around since 1987 and brings back its retro vibes (founder Ellen Hart Sturm is a native New Yorker who was crowned Miss Subways in 1959.) Catch intimate performances by staff on their way to joining a long line of Broadway actors who have made Ellen's their launching pad. If you're looking for a great souvenir of an NYC trip, check out The Stardust Shop, with merch like mugs, hats, and the t-shirt above.
STATUE OF LIBERTY

Statue City Cruises is out and about in New York Harbor. Tickets can be purchased in advance (strongly encouraged) from the Statue City Cruises website or at Gangway 5 in Battery Park. statuecruises.com
TALKS, LECTURES, AND EVENTS
Thought Gallery has hundreds of livestream talks, lectures, performances, and more. Check out sessions with celebs, live concerts, and opportunities to learn the latest on everything from science to philosophy to social justice.
NEW YORK'S ACTIVITY AUTHORITY
Get editors' curated recommendations and have more fun:
Get this week's best activities delivered to your email box

Discover the most fun on Instagram
COMING ATTRACTIONS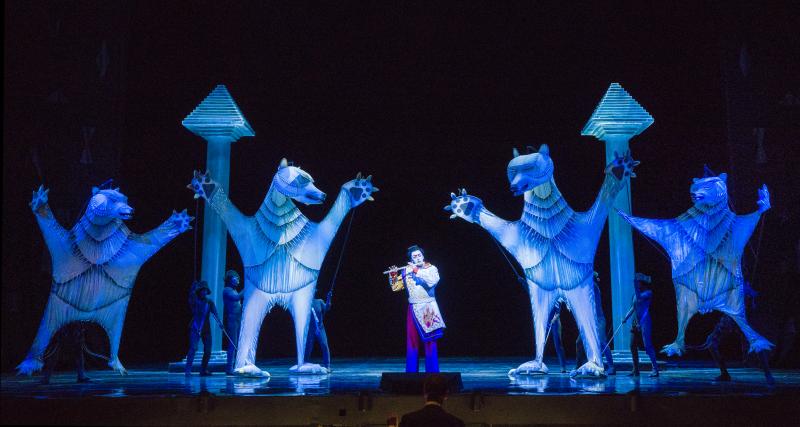 The Metropolitan Opera is into its inspiring 2022-23 season, packed with opera's most talented stars performing across a wide range of repertoire. Between December 16th and January 6th, a New York City tradition returns with The Magic Flute—Holiday Presentation. The Met's abridged, family-friendly version of Mozart's musical fairy tale features Maestro Duncan Ward making his company debut, conducting Julie Taymor's irresistible production. Don't miss the timeless story of Tamino, the noble prince on a quest to win the fair princess Pamina, joined by the bird catcher Papageno and the Queen of the Night.
FREE TOURS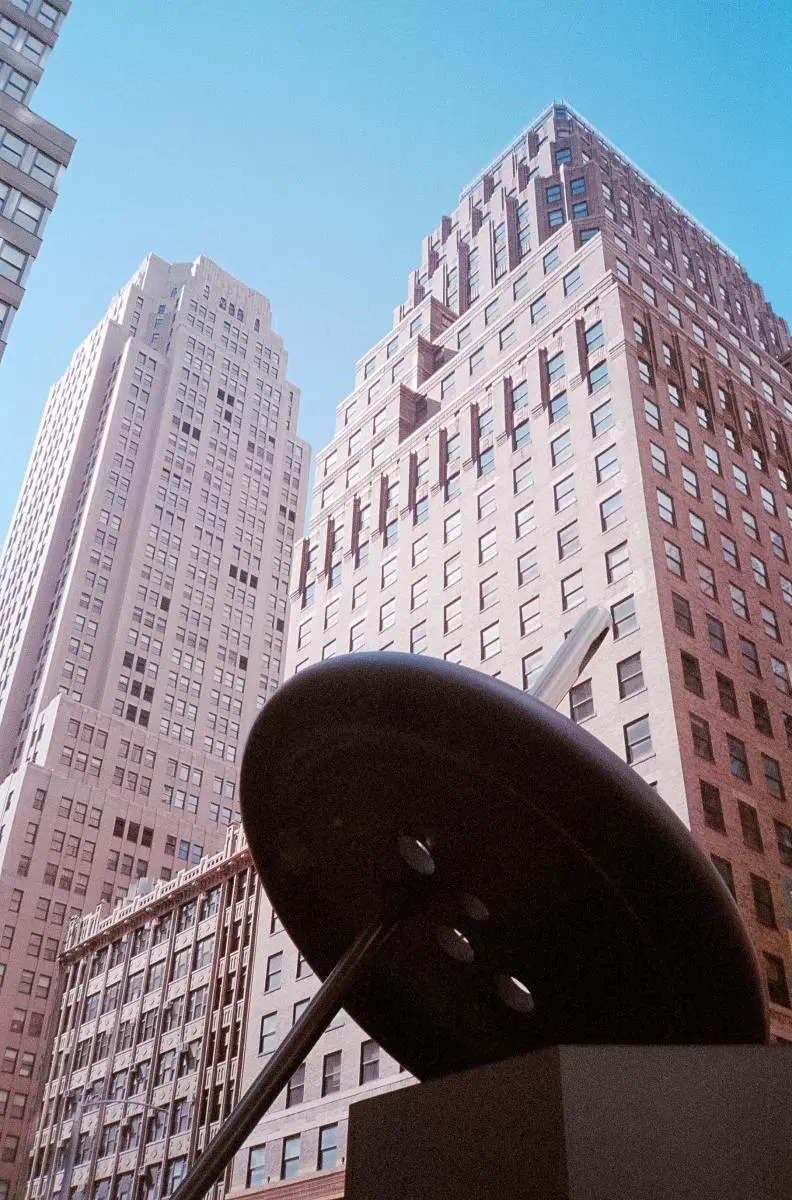 Zach Korb/Flickr
FREE walking tours of the Garment District and Flatiron District for the month of December 2022 with Mike's Tours!
FREE GARMENT DISTRICT walking tour
Monday, December 5th @ 10:30am
Tuesday, December 13th @ 10:30am
Thursday, December 22nd @ 10:30am
Meets at Garment Worker Statue, NE corner on West 39th Street & 7th (Fashion) Avenue.   
Rain or shine, they go!
Email mikesnyctours@yahoo.com to reserve or just show up 5 minutes before tour time. Click here for more information.
E

VERYTHING TO DO NYC
​
Want free advice on what to do and see in New York? Join our Facebook Group Everything to Do NYC, a place for people to ask questions and get tips on how to make the most of the city.