Post Feedback | Printer-Friendly | Send Article to a Friend
January 10, 2013 - by Griffin Miller
Featured Listings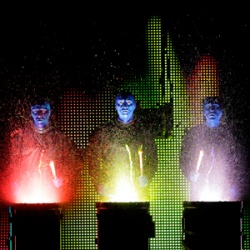 Blue Man Group· The trio of "post-modern clowns" present their outrageous in...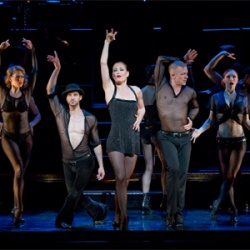 Chicago· Kander and Ebb's "musical vaudeville" in which Roxie Hart ga...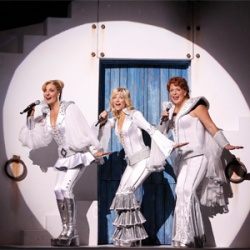 Mamma Mia!· This hit musical incorporates 22 ABBA songs into a story abo...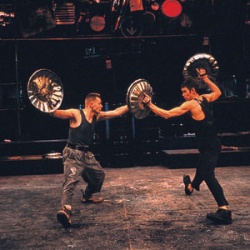 Stomp· The world-renowned eclectic theatre of percussion...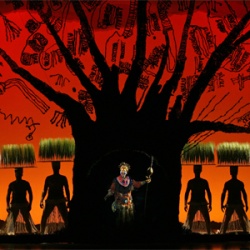 The Lion King· The stage version of Disney's celebrated animated feature....
While theatre companies like Lincoln Center Theatre, The Roundabout and Second Stage are known for offering year-round discounts for students and other specific groups (check out their various websites), in mid-January the Off-Broadway Alliance steps up to dazzle theatergoers with its popular bi-annual promotion known as 20at20: $20 tickets for 40 Off Broadway plays and musicals available 20 minutes prior to curtain. This year's event runs from Jan. 22 through Feb. 10.
Once again, if you see seven Off-Broadway shows during 20at20, you can receive a voucher for a free dinner for two at an area restaurant (while supplies last). (Please note: You will not be able to choose your restaurant and the voucher is subject to restaurant's restrictions. Mail your original ticket stubs to: 20at20 Dinner Special, 555 Eighth Ave., Suite 905, NY, NY 10018. Entries must be postmarked by Feb. 11 and include your name, phone, email, and mailing address.)
This year's participating shows are 5 Lesbians Eating a Quiche, The Accidental Pervert, All in the Timing, All the Rage, Avenue Q, The Awesome 80s Prom, BARE: The Musical, The Berenstain Bars LIVE!, Black Angels Over Tuskegee, Bunnicula, The Musical, Channeling Kevin Spacey, Cougar the Musical, Fancy Nancy the Musical, The Fantasticks, Forbidden Broadway: Alive and Kicking, Forever Dusty: The Dusty Springfield Musical, Fried Chicken and Latkes, Fuerza Bruta, The Gazillion Bubble Show, Hollow the Musical, How to Be a New Yorker, The Jammer, Katie Roche, The Lion, the Witch and the Wardrobe, The Man Under, My Big Gay Italian Wedding, Naked Boys Singing!, NEWSical, Perfect Crime, Sam Eaton's The Quantum Eye - Mentalism and Magic Show, Show Way, Silence! The Musical, Siren's Heart: The Marilyn Monroe Musical, Sistas: The Musical, Stomp, Totally Tubular Time Machine, The Velveteen Rabbit, Women of Will, The Wonderful Wizard of Song: The Music of Harold Arlen, Zelda on the Oasis. For information on all these shows, visit our online theater listings at cityguideny.com/theater.
Archives:
Related Articles
Most Popular Articles on CGNY