Avenue Q
340 W. 50th St.
212-239-6200
(2 hrs., 10 mins.) Winner of three 2004 Tony Awards including Best Musical, this groundbreaking musical returns to its Off-Broadway roots where it follows the story of a group of 20-somethings -- singing puppets and their human neighbors, all residents of a fictional NYC street where they struggle to find their way in the world. Call or visit website for playing schedule.
Related Articles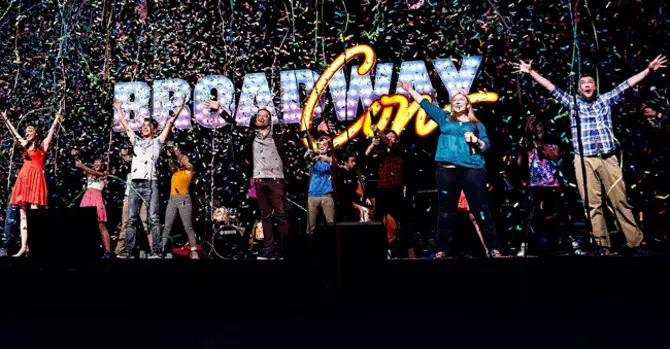 BroadwayCon 2019—It's A Wrap!
It was with great excitement that I looked forward to my fourth BroadwayCon, organized by Anthony Rapp and Melissa Anelli, in New York City. For the 2019 version of this mammoth undertaking, BroadwayCon returned to their original home, the Midtown Hilton, where in 2016 a massive blizzard had nearly shut down the prepubescent conference.