Schomburg Center for Research in Black Culture
515 Malcolm X Boulevard
212-491-2200
The Schomburg Center for Research in Black Culture, a research unit of The New York Public Library, is generally recognized as one of the leading institutions of its kind in the world. For over 80 years the Center has collected, preserved, and provided access to materials documenting black life, and promoted the study and interpretation of the history and culture of peoples of African descent. Educational and Cultural Programs at the Schomburg Center complement its research services and interpret its collections. Seminars, forums, workshops, staged readings, film screenings, performing arts programs, and special events are presented year-round. Tues.-Thurs., 10am-8pm; Fri.-Sat. & Mon., 10am-6pm. Closed Sun.
Related Articles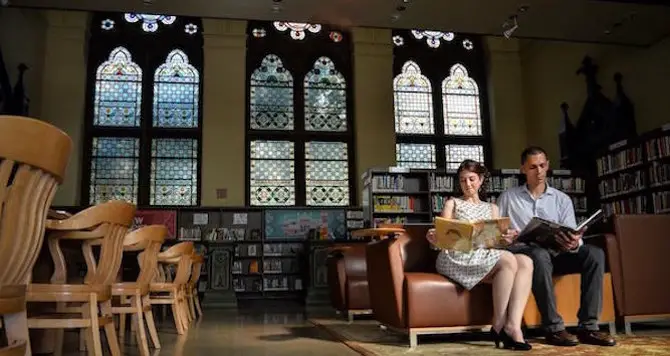 10 NYC Libraries for Special Interests
New York has a thriving public library system as well as libraries specializing in particular areas of interest. Many libraries—old and new-- have magnificent architecture and most offer lectures, concerts, programs for families and tours. Featuring NYPL's Stephen A. Schwarzman Building, Library of Performing Arts at Lincoln Center, The Schomberg Center for Research in Black Culture, and others.