South Street Seaport Museum
12 Fulton St.
917-492-3379
When you visit the South Street Seaport Museum, the exhibits in our galleries and on our historic ships are just the beginning of a fantastic voyage back in time. The museum is located on the site of what was once this country's leading port and is now a twelve-square-block historic district in lower Manhattan. South Street provides visitors with an unforgettable glimpse into a past where 18th- and 19th-century buildings line stone-paved streets; sea-laden breezes waft off the river. Founded in 1967, the mission of the South Street Seaport Museum is to trace the history of the Port of New York, and its commercial and cultural impact on the city, the state, and the nation. The museum fulfills its mission through its galleries and exhibits, living history programs, programs and events, educational programs for children and adults, and the largest privately owned collection of historic vessels (in tonnage) in the United States.
Related Articles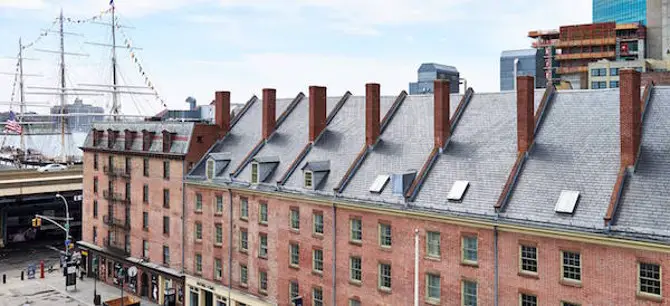 What to Do at the Seaport District This Summer in NYC
The Seaport District, formerly known as South Street Seaport, has been getting some serious upgrades lately. The former shopping center there has been torn down, replaced by rows of shops, restaurants, a movie theater, and an outdoor concert venue.