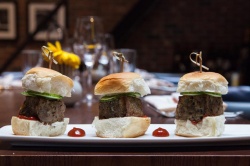 Inside Scoop: David Burke fabrick
David Burke fabrick in New York City can be found in the lobby of the Archer Hotel, where everything seems designed to flow seamlessly—from sidewalk to restaurant to hotel to bar, and back again with an airy comfort and a perfectly on-trend casual luxe effect. The main attraction? The food, of course, with the Craveable Hospitality Group bringing creative American breakfast, lunch, and dinner all day, every day. (Plus dessert.)
Chef Michael Franey was recently promoted to Executive Chef at fabrick, bringing over a dozen years of culinary innovation to the kitchen. New items include Hamptons Hawaiian Flatbread with duck bacon, pickled pineapple, pomodoro, mozzarella, and Mike's Hot Honey; K-Town BBQ Verlasso Salmon with a spicy barbecue glaze; and a Lobster Bisque Soup Dumpling with lobster and shrimp mousse in a tarragon lemon emulsion. Old favorites are still here, including the General Chang's Cauliflower, fabrick's Club Burger, and the SaltBrick Prime NY Strip from the Craveable Hospitality Group's patented dry-aging room.
There are new desserts as well, with Executive Pastry Chef Zac Young turning out Rainbow Sherbet Mousse, a Frozen S'mores Napoleon, and Empire Tallcake, Chef Young's interpretation of a strawberry shortcake finished with strawberry-prosecco jam.
If there was ever a gourmet restaurant with something for everyone, this is it.
David Burke fabrick Photos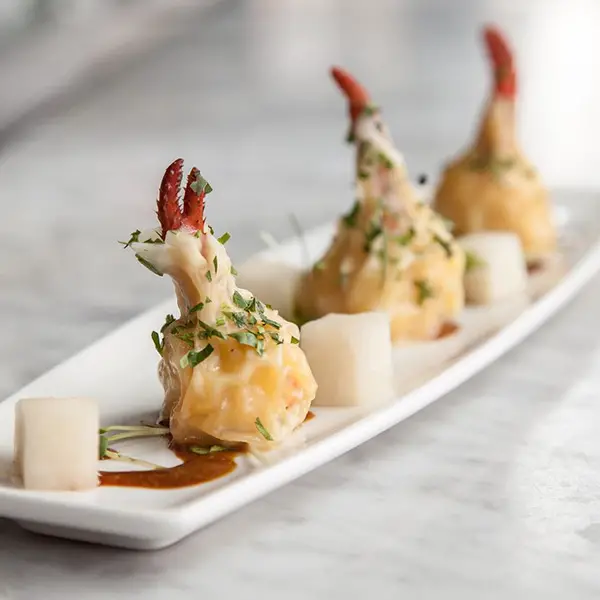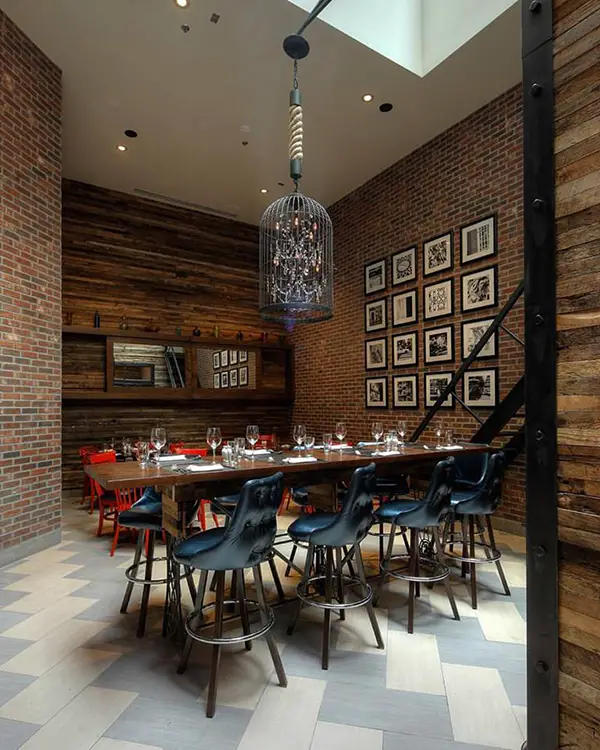 David Burke fabrick Video

Watch this video about where David Burke fabrick gets its inspiration.