Katz's Delicatessen
205 E. Houston St.
212-254-2246
Sometimes it's best to leave a classic alone, as in the case of the famous Katz's Deli. This near-mythic legendary restaurant located on the Lower East Side has been serving half-pound sandwiches of hot pastrami and corned beef, plump grilled franks, knishes, matzoh ball soup, and other favorite deli fare since 1888. Open 24 hours.
Related Articles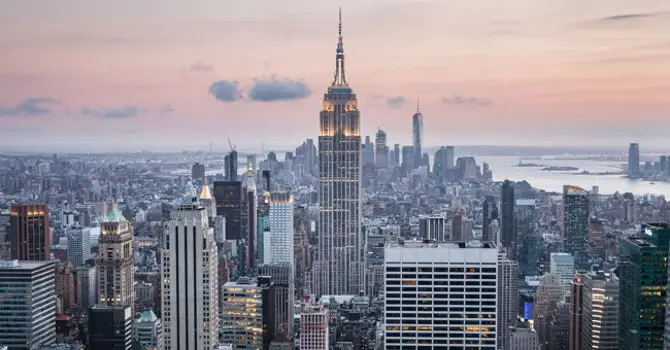 9 Must-Sees for First-Time New York Visitors
If you've never been to the Big Apple before, it can be overwhelming the first time you visit. There is so much to see and do that you need to realize that you certainly won't see it all in one stay. If you're wondering which attractions are absolute must-sees for your first time, here is your guide to our picks for the top nine.
Where to Find Late-Night Eats on the Lower East Side
Any night of clubbing or bar-hopping will probably include a spell of ravenous hunger. In the Lower East Side, where the nightlife stays active even on weekdays, many kitchens are sympathetic to the partier's plight, providing food into the wee hours. Stop by a classic deli, a pie shop, or a place with pizza in a cone for filling food to keep you going strong all night long.