Bike rentals and tours. See Central Park, the Hudson River Greenway, the Brooklyn Bridge on two wheels. There are so many car-free bike paths in NYC. Bike and Roll NYC offers great guides, great equipment (for kids, too), 11 great (and convenient) locations. Guided tours include the Inside Central Park Tour, Brooklyn Bridge, and many others. For more info on tours click here. For reservations click here. Call 212-260-0400 for any additional info.
Bike coast to coast with Bike and Roll: New York, Washington, DC, Miami, Chicago, San Francisco!
Please note that Bike and Roll NYC operates on a seasonal schedule and is closed during the winter months. Check their website for current hours.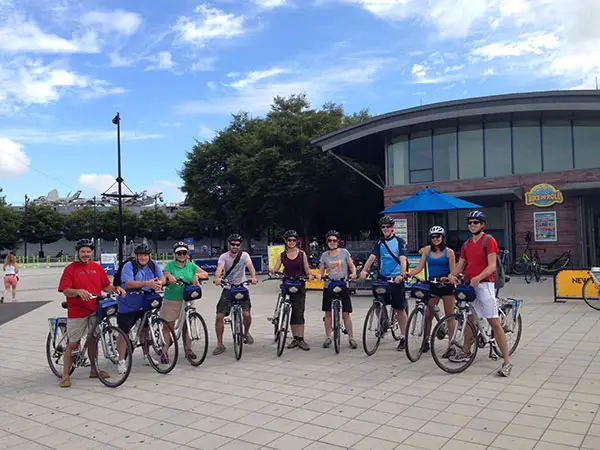 Videos