Inside Scoop: Discovery Times Square
Discovery Times Square (DTS) is New York City's first large-scale exhibition center, presenting visitors with exhibits that are immersive, educational, and entertaining at the same time. More than a museum, DTS has featured a series of blockbuster exhibitions including Titanic: The Artifact Exhibition, Leonardo da Vinci's Workshop, King Tut: Tutankhamun and the Golden Age of the Pharaohs, Pompeii The Exhibit, Dead Sea Scolls, and Harry Potter the Exhibition. Discovery Times Square shares "the greatest human stories ever told."
Discovery Times Square: Current Exhibitions
Star Wars and the Power of Costume: The Exhibition
For the first time ever, 70 authentic Star Wars costumes can be seen up close in the new Star Wars and the Power of Costume: The Exhibition, a joint production between the Smithsonian and Discovery Times Square. It's all here: Darth Vader, Princess Leia's brass bikini slave getup, Padme Amidala's ornate gowns, vintage and new Stormtroopers, C-3PO, and Emperor Palpatine, plus seven never-before-seen pieces from The Force Awakens.
BODY WORLDS: PULSE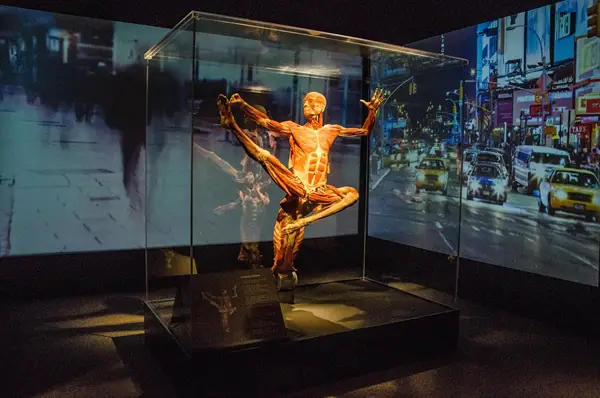 Change the way you see yourself and experience the human body like never before at the world premiere of anatomist Dr. Gunther von Hagen's BODY WORLDS: PULSE. It's the latest in the renowned BODY WORLDS series, which has presented the human body in groundbreaking ways to more than 36 million people. BODY WORLDS: PULSE shows the science and splendor of the human body, and deconstructs its form and function through the trailblazing science of Plastination, taking visitors on an unforgettable journey at Discovery Times Square.
Vikings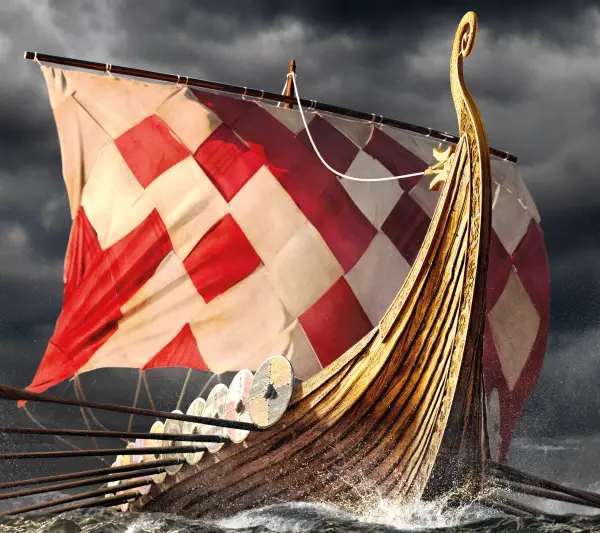 Vikings transports visitors to the Viking Age (the 8th-11th centuries), as brought to light through modern archaeological discoveries. Nearly 500 ancient artifacts—many never before seen outside of Scandinavia—reveal new insights into a legendary people. Striking examples of Viking craftsmanship will be on display, like exquisitely wrought brooches, depictions of Norse gods, and gold and silver pendants—including the oldest known Scandinavian crucifix, highlighting the transition between Old Norse religious practices and Christianity. Viking Age swords and other weapons will also be on display, showing off the Vikings' exceptional metalworking technologies. A highlight of the exhibition is the Gokstad II, a replica Scandinavian Viking boat, based on historical and archaeological sources.
Discovery Times Square Future Exhibitions
Launching in 2017, the thrilling multi-media experience "Discover New York" will include a multi-sensory flight simulation ride through NYC, as well as multiple themed galleries exploring NYC's legendary history of fashion, music, film, TV, and theater.
Discovery Times Square Videos
Read Next | The Best Things to Do This Week in NYC