Inside Scoop: High Quality Tours
Sleek SUVs. German-engineered Mercedes vans. A custom-built party bus. This princely fleet is worthy of royalty, but it actually resides in the garage of High Quality Tours. Dedicated to adding luxury to the streets of New York City, the company's highly trained chauffeurs and guides ferry passengers to and from their destinations in high style. Their sightseeing tours unmask the secrets of many of the city's most historic & iconic neighborhoods, Guests take in the sights from the comfort of their handsome coach, which comes with amenities including leather captain's chairs. In addition to city tours, the company's drivers also add class to airport pick-ups and drop-offs, and take the wheel for private tours custom-designed for any group or event.
High Quality Tours Tour Packages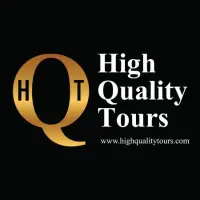 Land & Sea NYC
Tour Length: Approx. 6 Hours
Promotional Price: $109 adult, $99 child
What to expect:
Stopping at famous sites such as: Strawberry Fields, The Metropolitan Museum of Art, Grand Central Terminal, Madison Square Park, Wall Street, 9-11 Memorial and more. Enjoy an hour long guided sightseeing cruise of the New York Harbor with the city's most amazing views: Brooklyn Bridge, Statue of Liberty, and the famous Manhattan skyline.
For more information and to book, click here.

NYC 360
Tour Length: Approx. 6 Hours
Promotional Price: $129 adult, $119 child

What to expect:
You will be picked up by a state-of-the-art vehicle in a convenient midtown location. Visit iconic sites, buildings, and parks with a professional tour guide. This fully guided tour is the ultimate way to get to know New York City. Continue your experience for stunning panoramic skyline views of NYC from the top of One World Trade Center.

For more information and to book, click here.

Private Tour Package
Tour Length: Customized
Price: Per request
What to expect:
A customized guided tour by a private luxury vehicle gives you complete freedom to explore New York City at your pace with an itinerary that suits your interests. We pride ourselves on our excellent customer service and ability to adapt to your needs and exceed your expectations in building the best New York City Tour Packages

For more information and to book, click here.

Wheelchair Accessible Private Tours
Tour Length: Customized
Price: Per request
What to expect:
With so many places to go and see in New York City, High Quality Tours specializes in planning activities and sightseeing to major attractions for any group with clients requiring mobility assistance.
Go anywhere you like, in the time you have available, on your private luxury wheelchair accessible tour. With your own private chauffeur and private tour guide you will travel the streets of New York City in complete comfort, style and convenience.
Our customized Mercedes Sprinter has high-tech wheelchair access and features such as: automatic wheelchair access, safety lock-downs, seven captain's chairs, 42" TV, audio system, ambient lighting and intercom to the chauffeur. Let yourself be whisked off on a pleasant trip in New York City. You will be picked up at the location of your choice and tour around New York City in style.
We will plan your itinerary in advance, or make it as we go along once you are in New York City. These customized tours are available for guests staying in New York City, the tri-state area or visiting on cruise ships.
For more information and to book, click here.
High Quality Tours Tour Special Tours
A great New York experience doesn't end at the borders of the boroughs. Long Island vineyards are a fantastic New York asset just a quick trip from the city. To enjoy wine country in luxury, take a ride with High Quality Tours. The next run comes up Saturday, June 24th, 2017 featuring breakfast with mimosas before moving on to three of the top wineries along Long Island's North Fork.
Also available are exclusive luxury trips to Woodbury Commons outlet, the biggest collection of designer outlet stores in the US, with over 22 outlet stores for your shopping pleasure. Private beautifully appointed comfortable limousine-quality buses with a safe, courteous, reliable driver and guide. To make your shopping easier the driver will be available to store your packages while you continue shopping all day on the bus. Front door pick up and drop off.
Coming up Tuesday, June 27th! Comedy, Cocktails & Clues in Luxury: ride in style with High Quality Tours for an exclusive night of adventure, beginning with New York's newest escape room, "The Forgotten Library" at Mystery Room NYC, and followed by the great comedy at Stand Up NY. You'll travel in chauffeured comfort all the way.
High Quality Tours Photos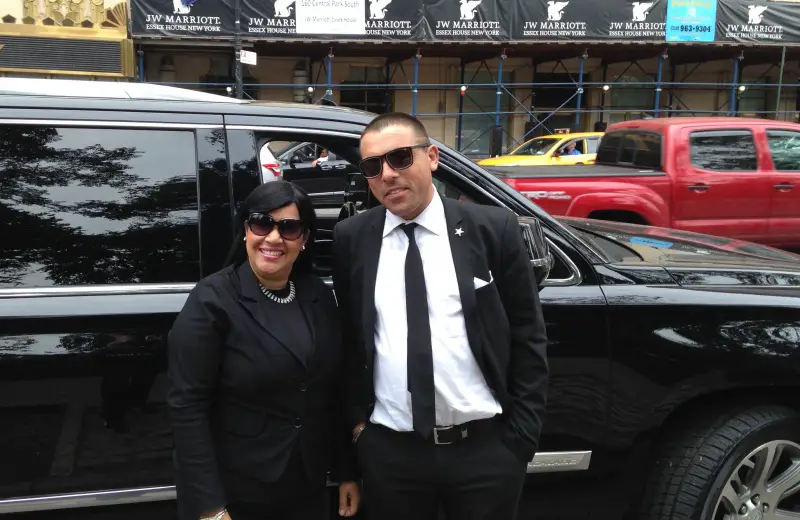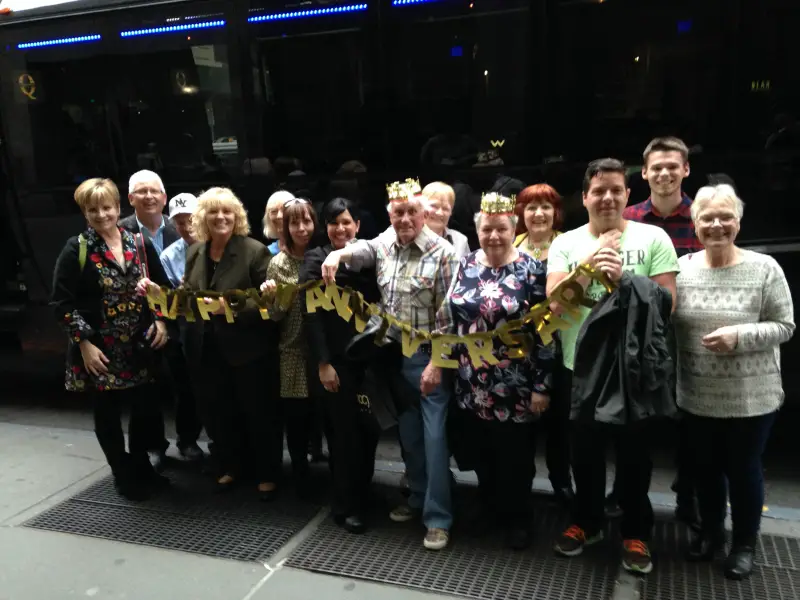 High Quality Tours on Social Media
Hashtags: #hqtnyc #hqy #highqualitytours