Get ready to #RoséAllDay at the new Rosé Mansion. Taste and learn about rosé from around the world as the mansion transports you to magical places filled with endless fun and interactive experiences. Visit Cleopatra's Palace, try a 1960s acid test, toss confetti in a giant cake, dance in a disco ball pit, and more!  Whether you want to enjoy a wine tastine or a food wine pairing, Rosé Mansion is the place to do it. With private cabanas and 14 rooms (including a celebration room), there's no better place to be sipping rosé from a wine glass in NYC.
Then experience RoséLand, a wine-themed playground with games, chandelier swings, tacos, photo ops, frosé, and the largest rosé wine list in the country.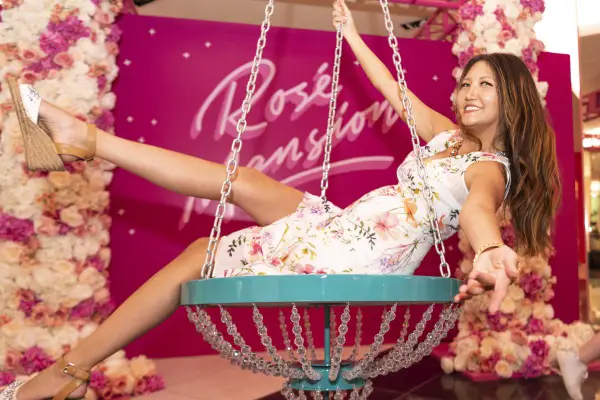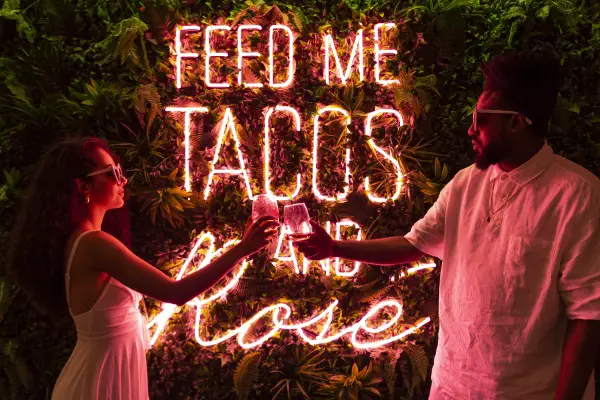 Photos by James Coletta.