The BEAST Speedboat Ride
Pier 83, W. 42nd St. and 12th Ave.
212-563-3200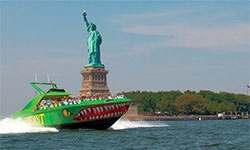 Take a ride on the wild side and experience NYC's custom-built offshore racing powerboat, the BEAST! Zoom across the water at a heart-pounding 45 mph on a ride down to the Statue of Liberty and back!
*The BEAST operates only in the Spring (May – September).
Please note: The BEAST is a speedboat thrill ride. The boat is subject to bouncing and pounding as it drops between waves. This ride is NOT intended for infants, pregnant women, people with heart conditions or anyone with a history of back or joint problems. Be aware that you may get wet.
Follow The Beast on Facebook and Twitter.
Review
"New York`s fastest jet powered speedboat, The BEAST is a 30-minute ride filled with pure thrill that races to The Statue of Liberty and back." – Pix11.com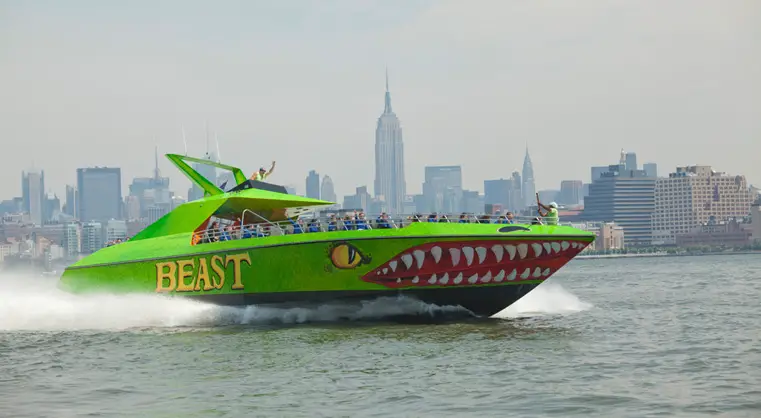 Looking for Group Tickets of 12 or More?
Got a group headed to New York? City Guide provides free expert planning assistance and buying services-just complete the quick form below.