Spend an evening immersed in the electrifying rock songs of Jim Steinman, best known for his work with Meat Loaf.
Classics from "You Took The Words Right Out of My Mouth" and "I Would Do Anything For Love (But I Won't Do That)" to "Two Out Of Three Ain't Bad" and, of course, the title song, all propel an epic story of rebellious youth and passion as Strat, the immortal leader of The Lost, has fallen in love with Raven, the beautiful daughter of the tyrannical ruler Falco.
August 1st through September 8th, 2019. Tickets start at $45.
Call or visit website for playing schedule.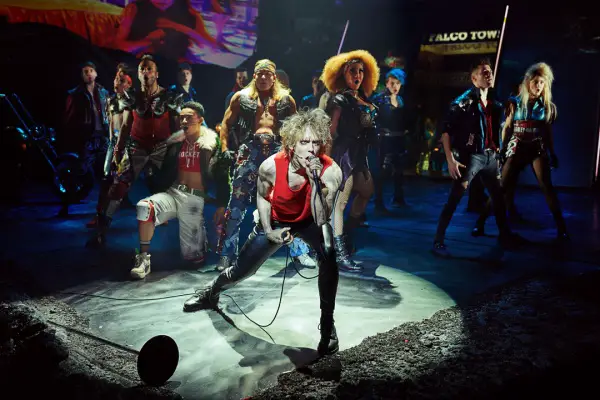 Andrew Polec as Strat and the cast of Bat Out Of Hell. Photo by Specular.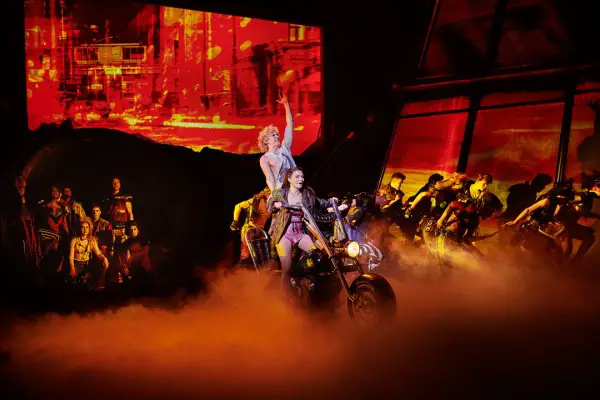 Andrew Polec as Strat and Christina Bennington as Raven. Photo by Specular.