5 New York Meaderies That Should Be on Your Radar
August 16, 2018 - by Samantha Aronson
A little-known drink that is rising in popularity in New York City is mead. Mead is an alcoholic beverage that is similar to wine, but instead of grapes, it's made with a honey base. At NY Mead Day, we learned about five New York-based meaderies that should be on your radar. Keep reading to check out these must-try meaderies.
All-Wise Meadery (Brooklyn)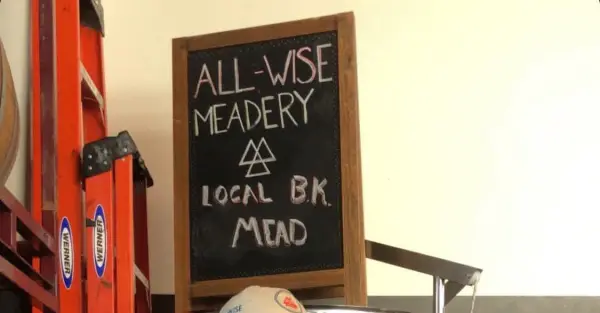 Started by ex-Disney Channel actor Dylan Sprouse in 2017, All-Wise Meadery was created as an alternative to mass-produced mead. Sprouse found a love for brewing mead while attending NYU and perfected his formula as a student. This meadery creates naturally produced mead, including an Oolong Mead special made with tea leaves that has the perfect aroma for a relaxing evening. 96 N. 13th St., 347-951-4595, allwisemeadery.com
Enlightenment Wines (Brooklyn)
Enlightenment Wines specializes in locally sourced fruity drinks that have more of a dry note than sweet. Their mead is made with wild yeast in small batches. With a tasting room and cocktail bar that are open late, Enlightenment Wines is a great hangout spot for mead fans. We suggest trying their Draft Saturnalia, which is made with sweet apple mead and lemon verbena; they've been brewing it since 2014. 93 Scott Ave., [email protected], enlightenmentwines.com
Salt Point Meadery (Hudson Valley, New York)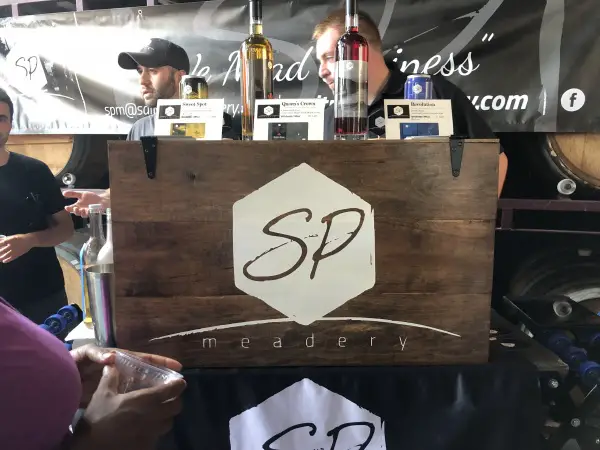 This meadery specializes in low-proof beverages that are light and airy. Their factory uses less honey in production to be able to keep the alcohol content lower. After one glass you'll want to keep going back for more! We suggest their currant rose mead, made with locally sourced black currants and a pinch of rosemary for a delectable scent. 11 Charles St., Pleasant Valley, NY, 845-243-0435, saltpointmeadery.com
Mysto Mead (Carmel, New York)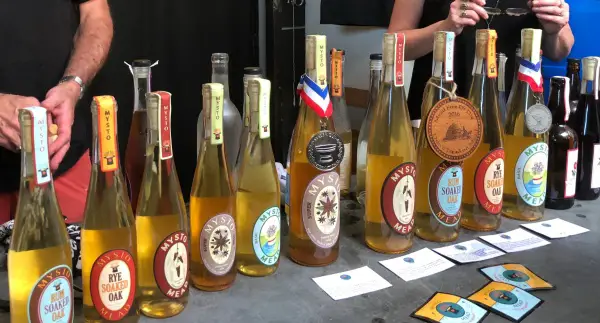 Looking to try a sparkling mead? Mysto Mead makes a drink that's light and fresh while using raw honey to keep the flavor the same consistency as other mead products. The raw honey makes this jam-packed with the healthy nutrients found in bee pollen, plus the benefits of mineral water, which they also use. We suggest their Sparkling Rose Petal Honey Wine for a sweet drink perfect for a party gift. Want to try their mead without taking a trip upstate to Carmel, NY? Check out their Chelsea retailer Milk & Hops (166 Ninth Ave.)/ 187 Church Hill Rd., Carmel, NY, 914-299-3683, mystomead.com
810 Meadworks (Western New York)
810 Meadworks has the most significant range of ABV out of all the companies listed. Try their I Love Gingers Mead with a low 8% ABV for a carbonated, zesty delight, or 2 Beans Walk Into a Barrel that contains the standard 12% ABV, with an added hint of maple and bourbon for extra flavor. They have a tasting room, but unfortunately it's a long way from New York City... 113 West Center St., Medina, NY, 585-542-9810, 810meadworks.com
Looking for Free Group Planning Services?
Get free advice on planning your group's trip to New York.
RESTAURANTS

Multi-concept restaurant offering modern Japanese cuisine, a...

THEATER

In a heartbeat, 38 planes with 6,579 passengers were strand...

SHOPPING

The sweetest experience in Times Square!...

SIGHTSEEING

SPYSCAPE is the world's preeminent spy museum and experience...