Free Things to Do in Manhattan This Weekend - March 22-March 24
March 18, 2019 - by CG Directory Editor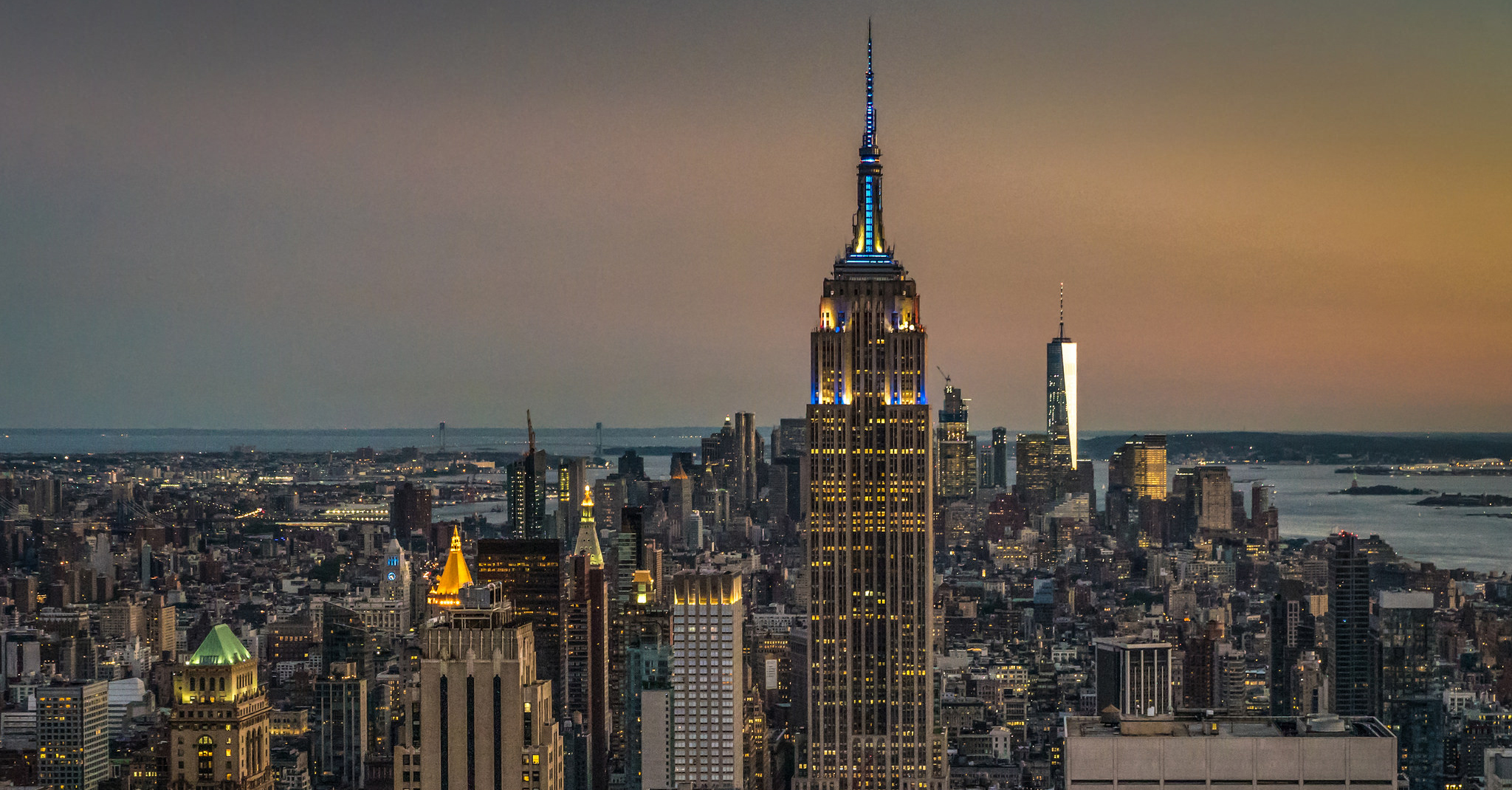 Photo: John St John/Flickr

There's no denying that Manhattan is the sparkle in New York City's eye, but that doesn't mean you have to dump out your wallet to hang out there. City Guide's compiled all the best free things to do in Manhattan this weekend, and for those wanting to explore the city's most famous borough on the cheap, this is your go-to guide.


Ladies of the Land - Dixon Place
March 22, 2019 - New York
As Brooke tries on the necklaces of women throughout her life, she lives through the experiences and lessons that these women have shared with her. It is an exploration not only of the physical and emotional manifestations of grief, but of the way we endow objects with meaning. A necklace is no longer a piece of jewelry, but a symbol that can empower as much as it can inhibit its wearer.
Master Class with Steven Schick, Percussion - Manhattan School of Music
March 22, 2019 - New York
Percussionist, conductor, and author Steven Schick was born in Iowa and raised in a farming family. For forty years he has championed contemporary music by commissioning or premiering more than one hundred-fifty new works. Schick is music director of the La Jolla Symphony and Chorus and artistic director of the San Francisco Contemporary Music Players. He was music director of the 2015 Ojai Festival. He maintains a lively schedule of guest conducting including recent appearances with the BBC Scottish Symphony Orchestra, the Saint Paul Chamber Orchestra, Ensemble Modern and the Asko/Schönberg Ensemble. Among his acclaimed publications include a book, "The Percussionist's Art: Same Bed, Different Dreams," and numerous recordings of contemporary percussion music including a 3 CD set of the complete percussion music of Iannis Xenakis (Mode) and a companion recording of the early percussion music of Karlheinz Stockhausen in 2014 (Mode). Steven Schick is Distinguished Professor of Music and holds the Reed Family Presidential Chair at the University of California, San Diego.
One-Time Reading of Marlowe's 'Doctor Faustus' Will Accompany March 22 Presentation of 'Johannes Dokchtor Faust, a Petrifying Puppet Comedye' by Czecholslovak-American Marionette Theatre - Theater for the New City
March 22, 2019 - New York City
On Friday, March 22, Theater for the New City will present a special one-hour, acoustic-punk reading of Christopher Marlowe's classic "Doctor Faustus," directed by Elizabeth Ruf Maldonado. The reading follows the 8:00 PM production of "Johannes Dokchtor Faust, a Petrifying Puppet Comedye" by Czechoslovak-American Marionette Theatre. Crystal Field, Artistic Director of Theater for the New City, will portray Faust. The Czech/British/U.S. cast also includes: Jonathan Slaff, Briana Bartenieff, Emily Pezzella, Robert (Moe) Maloney, Elizabeth Ruf-Maldonado, Matt Roper, Vit Horejs, Bonnie Stein, Kerry Milliron, Michelle Beshaw, Deborah Beshaw-Farrell and Ben Watts. Soundscape is by Karl Bateman. Refreshments will be served. Admission is free but donations will be gratefully accepted. The reading will start around 9:20 PM. No RSVP is required. The reading is a special event to accompany the marionette theater production, "Johannes Dokchtor Faust, a Petrifying Puppet Comedye," which is translated and directed by Vit Horejs. In it, the story of the learned Johannes Faust, who sold his soul to the devil for ultimate knowledge, is staged with age-old technical tricks of Czech puppetry... (read more)
The Flute In The Low Countries: Brandon Patrick George - The Metropolitan Museum of Art
March 22, 2019 - New York
Acclaimed flutist Brandon Patrick George takes inspiration from 17th-century Dutch composer Jakob van Eyck's Der Fluyten Lust-hof (The Flute's Garden of Delights) in a program of rarely performed chamber works. With Jordan Dodson on baroque guitar.
Robert Will Show You the Door - Dixon Place
March 23, 2019 - New York
Susan Jeremy with special guest Phillip Giambri On her journey for show biz success, Susan has had to endure many jobs, from her first job at a fast food joint in Long Island to a cigarette girl in Los Angeles to a diamond runner in Manhattan. Though she has learned a little about herself with each job, she also learned that she does not fit into the box. This show is about finding her truth: she is FIRE-able and allergic to polyester uniforms.
Identification Day - American Museum of Natural History
March 23, 2019 - New York
The Museum celebrates natural history collections by inviting visitors to bring in their own specimens for our annual Identification Day. Get an up-close look at specimens from the Museum's rarely seen collections, while scientists attempt to identify your discoveries.
Jazz For Kids - Jazz Standard
March 24, 2019 - New York
The Jazz Standard Youth Orchestra is a performance driven program that gives talented and dedicated young jazz musicians the opportunity to perform regularly in one of New York City's leading jazz clubs often with guest artists from the New York scene. The visiting guests give a workshop to the band members in addition to providing the experience of playing with the top musicians on the scene. On Sundays during the school year, the students rehearse and workshop in the room before opening the doors at 1:00pm and giving a concert that is free and open to the public at 2:00pm.
The Cathedral of St. John the Divine Presents the Spirituality of Dementia with the Very Reverend Tracey Lind - The Cathedral of St. John The Divine
March 24, 2019 - New York
The Cathedral of St. John the Divine will welcome the Very Reverend Tracy Lind, Episcopal priest and community activist, as a guest preacher sharing spiritual insights and lessons gained from a life complicated by early-onset dementia at the Choral Eucharist service on Sunday, March 24 at 11 a.m. at the Cathedral of St. John the Divine, 1047 Amsterdam Avenue (at 112th Street). In 2016, the Very Rev. Tracey Lind was diagnosed with the early stages of Frontotemporal Degeneration, a disease which is caused by progressive nerve cell damage in the brain. This loss of function in the brain leads to behavior and personality deterioration, and difficulty with language production and comprehension. This diagnosis hasn't stopped her from fully immersing in what life has to offer—and what she has to give. In the time since her diagnosis, she has given enlightening addresses in churches across Europe and North America. Tracey was formerly the Dean of Trinity Cathedral, Cleveland's oldest church congregation, and has spent more than 30 years working for interfaith relations, social and environmental justice, sustainable urban development, arts and culture, and progressive theology. She ... (read more)
Releasing Words: The Cut Paper Art of Deborah Ugoretz Opening Reception - Museum at Eldridge Street
Through March 31, 2019 - New York
Celebrate the opening of the Museum's newest exhibition, featuring intricate cut-paper art by Deborah Ugoretz. Ugoretz was already a working artist when she saw traditional Jewish paper cutting work for the first time. She was dazzled by this centuries-old tradition and its creative possibilities for "visualizing Judaism," and its ability to transform a simple piece of paper into a work of art that could release words into pictorial space. This exhibition will present a retrospective of the artist's work in cut paper, ranging from traditional ketubot (elaborately decorated marriage contracts), pieces inspired by Biblical texts and prayer to more recent work that considers the traditional as a starting point to explores themes and concepts in exciting and very contemporary ways. Brief remarks will be made by Museum staff and exhibition curators.
Guillaume Bresson Momentum - FIAF Gallery
Through April 17, 2019 - New York
In richly layered paintings, New York–based French artist Guillaume Bresson uses classical techniques to elevate contemporary subjects and imaginary landscapes—carnivals, breaker waves, and woodland scenes—to profound statements. In collaboration with Galerie Nathalie Obadia, FIAF presents Momentum, Bresson's first solo show in the US. The show will feature recent paintings that address current divisions in a globalized world—class struggles, migrations, and gender inequalities—echoing the writings of socially conscious French novelist Édouard Louis. Drawing upon influences going from Caravaggio to Jeff Wall, Bresson inserts modern-day figures into timeless grisailles, eschewing anachronism to merge past and present.
BUILD Brunch - Build Series NYC Studio
Through September 10, 2025 - New York
Digital entertainment program BUILD Series takes its popular and extensive live interview show to the next level, adding a new, daily morning talk show "BUILD Brunch," as BUILD Series continues its commitment to bring its fans closer to culture. Airing weekdays at 11am live on BUILDseries.com/Brunch, it will feature a roundtable of diverse, young and influential personalities speaking to breaking news, hot topics and the latest in entertainment. PLEASE READ BEFORE ARRIVAL: Doors open 30 minutes before showtime and CLOSE 5 minutes prior to each show. There will be a standby line for every show. VALID ID REQUIRED FOR ENTRY for security purposes (No age minimum). Please note we clear the studio after every event and we DO NOT permit autographs on our premises. This event will be streamed LIVE on BUILDseries.com! Make sure to check out the BUILD Series Newsletter for updates and information about our events:
Looking for Free Group Planning Services?
Get free advice on planning your group's trip to New York.
MORE Activity Planner ARTICLES
RESTAURANTS

Multi-concept restaurant offering modern Japanese cuisine, a...

THEATER

Gaston Leroux's famous period thriller is now one of Broadwa...

SHOPPING

An array of quality branded merchandise showcasing HBO's® aw...

SIGHTSEEING

The only provider of ferry transportation to the Statue of L...