There's something extra special about autumn in New York. Here are some of the NYC fall sightseeing must-sees.
Central Park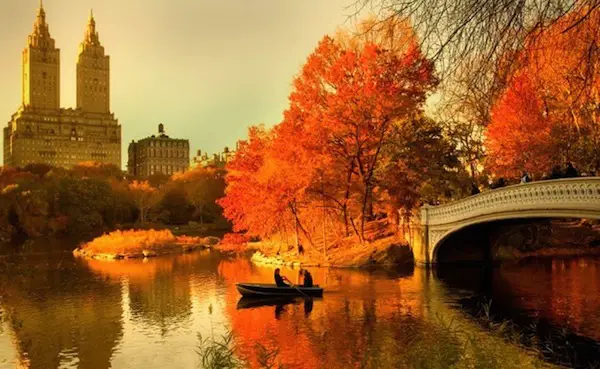 There's that line in Wayne Newton's song Danke Schoen, "I still recall, Central Park in fall..." A walk through this eden, which has been enchanting New Yorkers since 1857, can be truly divine. There's so much to see and do: the Carousel, Central Park Zoo, Strawberry Fields, and so many other picturesque spots. Or, just sit on a bench with a loved one and enjoy the incredible views. On Oct. 29 the annual Halloween Parade and Flotilla is held at the Charles A. Dana Discovery Center on the Harlem end of the park, beginning at 3:30pm.
Grand Central Terminal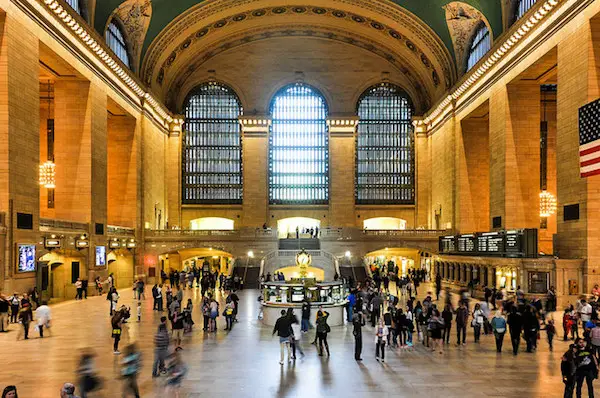 With its arched, constellation-marked main ceilings, Grand Central Terminal not only serves as the base for the Metro North trains and the 4, 5, 6, and 7 subway lines, it also works as a grand destination all its own. The station's 68 shops include Apple, L'Occitane, Aveda, Kenneth Cole, and a giant food court with 35 choices that end with a famous cheesecake from Junior's. GCT has been a focal point of many films, including Eternal Sunshine of the Spotless Mind, Carlito's Way, North by Northwest, and The Fisher King. From Nov. 13 to Dec. 24, Grand Central Terminal will host its annual Holiday Shopping Fair.
Empire State Building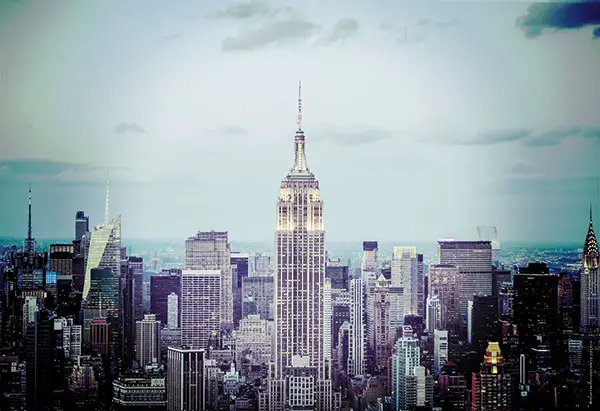 Granted, it can be a memorable experience any time of year, but views of the city landscape from atop the Empire State Building are exceptional in fall. The clear air enhances the amazing 360-degree views from the heart of midtown Manhattan. The experience includes the beautifully restored Art Deco lobby, historical exhibits, information about the building's commitment to sustainability, and a complimentary interactive audio device that offers a museum-like experience from the 1st floor to the 102nd. Romantics and night owls seeking something a little more intimate can head up as late as 2am.
Intrepid, Sea, Air & Space Museum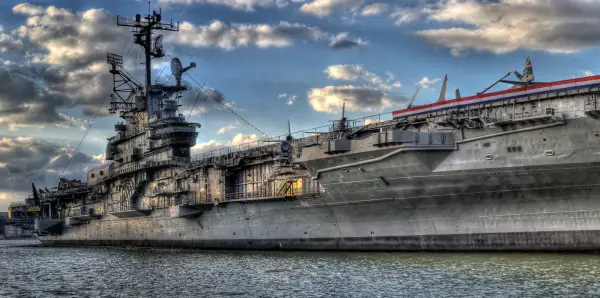 The bubble-domed Space Shuttle Pavilion, part of the converted aircraft carrier Intrepid Sea, Air & Space Museum, showcases the space shuttle Enterprise, the prototype NASA orbiter that paved the way for the Space Shuttle program. The Pavilion houses 17 dynamic exhibit zones featuring original artifacts, photographs, audio, and films that immerse visitors in the science and history of Enterprise and the Space Shuttle era. Use this coupon and take advantage of $5 off admission.
Year round, the Intrepid also hosts special sleepover events, a wonderful family experience. Read here for more information about upcoming dates.
Lincoln Center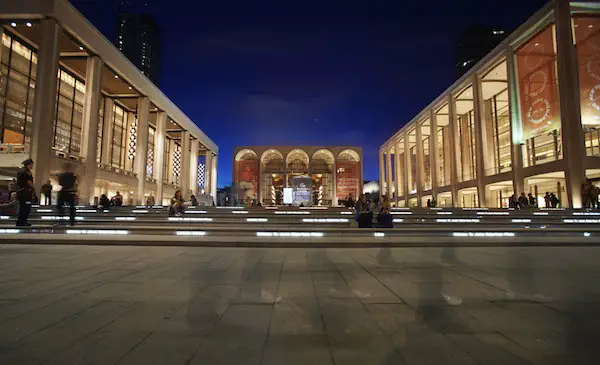 You may recall Nicholas Cage wooing Cher by taking her to see Madame Butterfly at Lincoln Center in the 1987 film classic Moonstruck. Twenty-five years alter, Lincoln Center remains one of the central spots for New York culture. This fall, check out a new season at the Metropolitan Opera that includes La Boheme, Madama Butterfly, The Exterminating Angel, and others. For jazz lovers, Lincoln Center is also home to Dizzy's Club Coca Cola.
One World Observatory
A testament to NYC's soaring spirit, the One World Observatory occupies the city's newest skycscaper's 100th, 101st, and 102nd floors. Built on the site of the former World Trade Center, it is now open to the public. Zip up to the observatory in an astoundingly quick 60 seconds in state-of-the-art "Sky Pod Elevators" that feature a floor-to-ceiling LED screen that shows the ever-evolving New York skyline. Once you reach the 100th floor, you'll take in panoramic, uninterrupted views on the main platform, with cityscapes brightened by flourishes of fall color. Click here to save 20% off your next visit.
Radio City Music Hall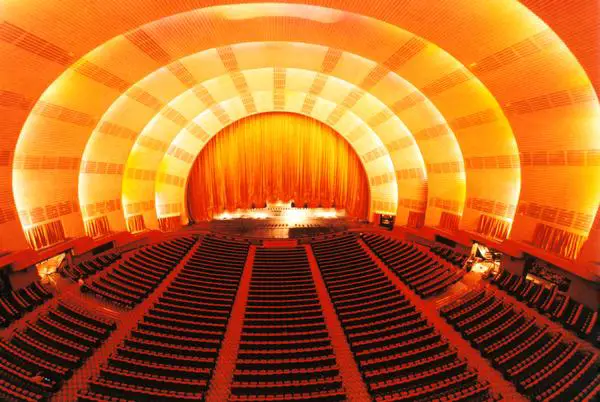 With a seating capacity of just under 6,000, Radio City Music Hall is the largest indoor theatre in the world. Quite a diverse list of performers have appeared here, from Frank Sinatra, Ella Fitzgerald, and Liberace to Iron Maiden, Lady GaGa, and Tony Bennett. Year round, the Radio City Stage Door Tour is a must-see attraction, with inside info on the hall's stunning Art Deco interiors. As fall shades into winter, get ready for the holiday season with the Radio City Christmas Spectacular (Nov. 10, 2017-Jan. 1, 2018) as it sets out to mesmerize children of all ages once more.
Top of the Rock Observation Deck
Seventy flights above the city streets, the Top of the Rock Observation Deck offers three floors of indoor and outdoor decks offering breathtaking, unobstructed views. There are reserved-time tickets, so there's no waiting around. There's no season like fall for a visit here, as Central Park bursts into color, and crisp days allow views across many miles. It's open daily 8am to midnight, with the sky shuttle making a final run at 11:15pm. When you're done, head back down to the 65th floor to the elegant, Art Deco Rainbow Room for a cocktail. At street level, you'll find tours of NBC Studios, and skaters nearby at the Rockefeller Center Ice Skating Rink (opening in October).
Bonus: NYC Fall Daytripper-Bear Mountain/Oktoberfest Cruise
Every weekend through Nov. 12, Circle Line's Bear Mountain Cruise is a must for lovers of fall color. If you can't make it to Germany for Oktoberfest, just grab a beer stein and climb aboard with Cirlce Line. They're marking the season with boatfuls of food, beer, live bands, craft vendors, and the largest pretzels known to mankind. The cruise is two and a half hours each way (it boards at 8:30am sharp); ease the guilt of the brats and beer you'll consume with a gorgeous hike along one of the 50 hiking trails in Bear Mountain State Park, a leafy stopover where you'll have three hours to admire the foliage.