Where to Celebrate Pride 2018 in NYC
April 24, 2018 - by Merrill Lee Girardeau
Get excited! New York celebrates LGBTQ Pride Week from June 14 to June 24 this summer. The crowning event of the week will be the Pride March on Sunday, June 24, where throngs of visitors will come out in support of equality for lesbian, gay, bisexual, transgender, and queer rights. This historic week marks decades of progress in this country, after the movement began in earnest in 1969, right here in New York City. The theme this year is "Defiantly Different," showing how diversity empowers us to express ourselves and stand our ground against oppression. Below are some highlights from the week and a special art contest in anticipation of Pride in New York.
NYC Pride 2018: Reclaiming My Pride Art Contest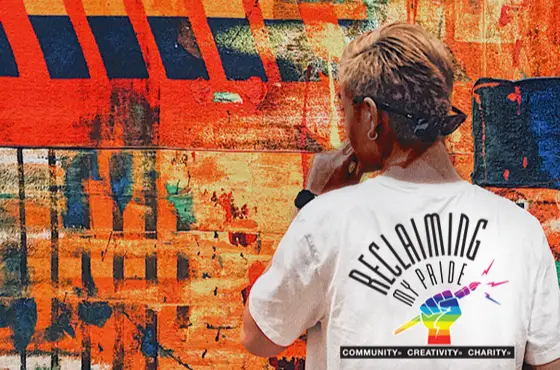 Calling all artists! If you have a piece of visual art that explores themes of sexual equality or LGBTQ culture, consider submitting it for the Reclaiming My Pride Art Contest. This contest is open to all painters, sculptors, photographers, and fashion designers. Just submit your creation as an image file, along with a 200-word artist statement and 100-word biography. This year's theme is "Community, Creativity, and Charity," and pieces will be evaluated in part on the connection to that theme. The Grand Prize winner will receive $1,000 and roundtrip travel expenses to New York. That artist and their fellow ten finalists will have their work displayed during Pride Week at One World Observatory and featured in Metrosource Magazine this coming fall. Each winner will also receive 2 VIP tickets to the opening reception of Reclaiming My Pride on June 20, 2018. There's no entry fee, so there's no reason not to submit by May 18, 2018! metrosource.com/reclaimingmypride
NYC Pride 2018: The Rally
Make your voice heard at the Stonewall National Monument in the West Village to start off Pride Weekend with purpose. This event and the namesake monument recall the institutional discrimination against the LGBTQ community, which culminated in days of rioting and intense police standoffs in and around The Stonewall Inn, a popular gay bar, in 1969. The Stonewall Riots and the Gay Power rally that followed a month later are widely considered the birth of the modern LGBTQ movement. The event is free and open to the public, and the roster of speakers and performers has yet to be announced. Friday, June 22. 33 Christopher St., nycpride.org
NYC Pride 2018: Youth Pride
Young people with pride can come to Youth Pride this year, a diverse event during Pride Weekend at 14th Street Park. LGBTQ teens and allies are welcome to play games, mingle, and experience entertainment and attractions befitting the weekend. The event is free for all. Check the website to register and check out postings of the attractions! Saturday, June 23. 14th Street between 10th Ave. and West Side Highway, nycpride.org
NYC Pride 2018: Pride Island
Kylie Minogue
Saturday and Sunday, June 23-24, dance your heart out at an open-air concert at Pier 97 in Manhattan. This musical extravaganza will feature top musical acts performing live on the Hudson River. On Saturday, check out Tove Lo, Lizzo, Big Freedia, and Sasha Velour, along with a few all-star DJs. Sunday, see Kylie Minogue, DJ Grind, DJ Ralphi Rosario, DJ Corey Craig, and a fireworks show to cap off the weekend with a bang. Ticket sales fund free community programs sponsored by NYC Pride, so buy your tickets today! Pier 97 at 57th St. and West Side Highway, nycpride.org
NYC Pride 2018: Teaze HER
The official NYC Saturday Pride event highlights queer women by holding a music-filled party at The D.L. in the Lower East Side. The event is co-sponsored by HER, a digital company that runs a popular app for lesbian, bisexual, and queer users. Though the DJ lineup and more specific details have yet to be announced, this is a day-to-night party that promises some euphoric fun for all proud guests. Saturday, June 23. 95 Delancey St., nycpride.org
NYC Pride 2018: The March
Now in its 48th year, the NYC Pride March is far bigger than when it started, reflecting the strides achieved by the LGBTQ movement in New York, the U.S., and around the world. Locals and tourists flock to see bright floats and hundreds of people marching, strutting, dancing, and riding down 5th Avenue at this fabulous and wild free event. The marchers will include members of over 450 community organizations, nonprofits, corporations, small businesses, politicians, activists, and—if we're lucky—a few brass bands for good measure. The 2018 Pride Grand Marshals are tennis legend Billie Jean King; LGBTQ-championing legal firm Lambda Legal; Executive Director of the Eastern Caribbean Alliance for Diversity and Equality, Kenita Placide; and agender writer and advocate Tyler Ford. The march will also be broadcast on ABC7 for those who can't make it! Begins Sunday, June 24, at noon. See the march map and more at nycpride.org
NYC Pride 2018: Around Town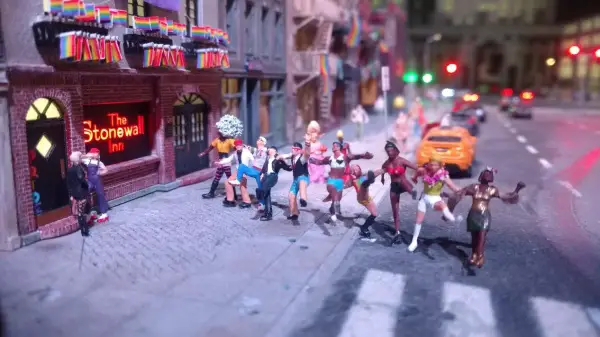 Many New York attractions will be laying out the rainbow carpet for Pride. As one example, check out Gulliver's Gate, which has in honor of the 49th anniversary of Stonewall assembled a model of the bar that will be on permanent display at their attraction in Times Square.
Looking for Free Group Planning Services?
Get free advice on planning your group's trip to New York.
RESTAURANTS

Brings together the character of Hell's Kitchen past with th...

THEATER

In a heartbeat, 38 planes with 6,579 passengers were strand...

SHOPPING

The sweetest experience in Times Square!...

SIGHTSEEING

CitySights' hop-on, hop-off bus tours are operated on a flee...