What to Expect at NYC Pride 2017
May 16, 2017 - by Chelsey Grasso
New York City will be celebrating its 48th Pride Week from June 16th to June 25th, 2017. Mark your calendar and be a part of NYC's biggest LGBT celebration. If you've ever attended NYC's Pride Week, then you know that the party doesn't stop. With a recently revealed theme and a line-up of spectacular events (including both annual events and new events), NYC Pride Week 2017 is shaping up to be one of the best the city has ever seen.
The Theme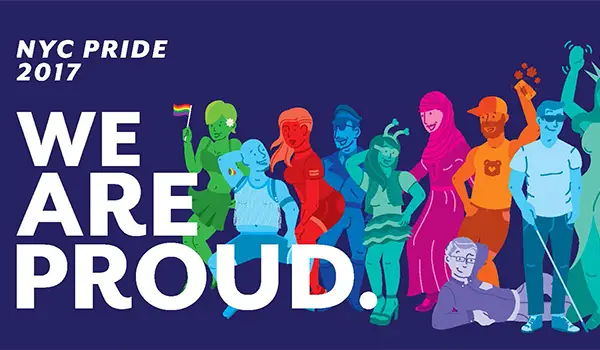 NYC Pride Week 2017 has just revealed the theme for this year, and it's one that is both beautifully emboldening and inclusive. "We Are Proud" is the official 2017 Pride Week theme, paying homage to the diverse community of lesbian, gay, bisexual, and transgender people that make up the world's population. Additionally, Pride Week's theme also tips its hat to those members of the LGBT community that have helped to make progress for LGBT rights. Simply put, NYC Pride Week is a time of celebration, and "We Are Proud" cements that.
The Events
"The Rally" will help to kick off Pride Week, held from 7pm to 10pm on Friday, June 16th. The Pride Rally began in June of 1969, one month after the Stonewall Riots. At the original rally in Washington Square Park, 500 people gathered together for a "Gay Power" demonstration, eventually ending the night with a candlelight vigil in Sheridan Square. As for where the Rally will be held this year? The location hasn't yet been disclosed, but it has been announced that The Rally will be taken back into the streets.
June 23-25: Pride Island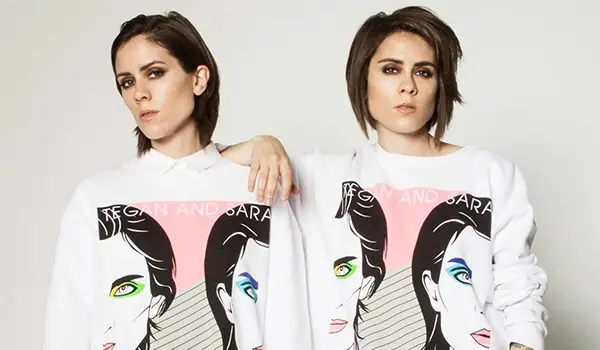 Pride Island, a new three-day cultural experience, will be taking place June 23-25, at Hudson River Park, Pier 26. Pride Island is meant to serve as a central hub for the entire LGBT community during Pride Week. Friday's lineup will include performances by the legendary Patti LaBelle, singer /songwriter Deborah Cox, and DJ Lina. Saturday's will include Tegan and Sara, Years & Years, Roisin Murphy, Gallant, Dimitri From Paris, and Occupy the Disco. Slated for Sunday are DJ Cindel and Chus & Ceballos.
June 24th: Teaze
Teaze, a women-only exclusive event, will be held from 3pm to 10pm on Saturday, June 24th at The DL. This year Teaze will be introducing new and exciting ways for women from all different walks of life to come together and celebrate Gay Pride!
June 25th: The March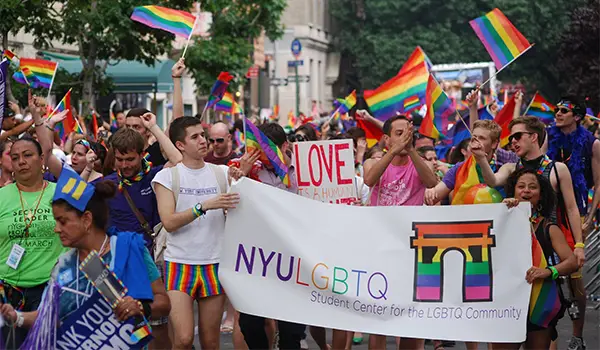 The first Pride March was held in 1970, and it has since become an annual happening that promotes civil rights. The March has also come to serve as a reminder of those the world has lost to AIDs, illness, violence, and neglect, as well as a recognition of the fight against AIDs. Nonprofits, community organizations, corporate partners, small businesses, and political candidates and activist regularly take part in this epic Pride Week event. Four Grand Marshals have been named for the 2017 NYC Pride March: the ACLU, Brooke Guinan, Krishna Stone, and Geng Le. LeAnn Rimes and Nelly Furtado have been added to the PrideFest bill as well. Oh, and did we mention there are floats? The step off begins at noon on Sunday, June 25th.
For more information and to purchase tickets for Pride Island, visit nycpride.org.
---
Looking for more? Check out Exuberance, New York's first LGBTQ luxury design and lifestyle print and digital media brand. It's an affirmation of the LGBTQ lifestyle with a focus on the best and the brightest in design. Their curated editorial content reflects modern life, explores culture and innovation, and features compelling stories about influencers and icons from the design world and beyond.
Looking for Free Group Planning Services?
Get free advice on planning your group's trip to New York.
RESTAURANTS

Guy's American Kitchen & Bar is a dynamic restaurant introdu...

THEATER

A new musical following a wannabe rock star who poses as tea...

SHOPPING

Specializing in the great vineyards of California, France, A...

SIGHTSEEING

In addition to 360-degree views from Midtown Manhattan, the ...