New York City Pride goes global this year with WorldPride, the LGBT+ festival that gathers people from around the world in solidarity, celebration, and activism. This year marks the 50th anniversary of the Stonewall Riots, largely considered the birth of the modern LGBT+ movement, which occurred in New York City's West Village in June 1969. The city will be full of joy throughout June, commemorating the early queer activists that made progress and casting a vision of equality for the future. Millions are expected to flood the annual Pride March on June 30, and the many other events on the calendar will be packed with proud people as well. Here's a list of events to enjoy during WorldPride in NYC. Find more at City Guide and Metrosource's WorldPride Guide.
The March
The Pride March on Sunday, June 30, will be the centerpiece of WorldPride this year. This human rights demonstration will remember the 50 years since Stonewall, processing in front of the Stonewall Inn where the movement began. Bands, community organizations, politicians, public figures, and corporate partners will march and ride floats through Chelsea, the West Village, and Flatiron as millions of spectators cheer and wave rainbow flags at what is expected to be the biggest Pride March in world history. The 2019 Grand Marshals are cast members from POSE, UK Black Pride's Phyll Opoku-Gyimah, the Gay Liberation Front, The Trevor Project, and transgender activist Monica Helms. Sunday, June 30, 2019. Step off at noon. 2019-worldpride-stonewall50.nycpride.org/events/nyc-pride-march
Stonewall 50 Commemoration
In June 1969, police and queer patrons of the Stonewall Inn clashed in a fateful event that inspired the LGBT+ community to gather and fight for equality. Return to the site of the spark at this political rally in Christopher Park outside Stonewall. Organizers will bring speakers to the stage to comment on the state of the movement in our era, recalling the "Gay Power" rally in 1969 that this event reimagines. The event is free for all. Friday, June 28. 2019-worldpride-stonewall50.nycpride.org
Music
The WorldPride Closing Ceremony will bring revelers to Times Square to end Pride month with a bang. Grammy-award-winner singer Melissa Etheridge will perform at this massive event. Look for stars like Margaret Cho, Jake Shears, MNEK, Deborah Cox, and the cast of Broadway hit The Prom to also be in the mix. This event is free! Sunday, June 30, 7-10pm. 2019-worldpride-stonewall50.nycpride.org/events/closing-ceremony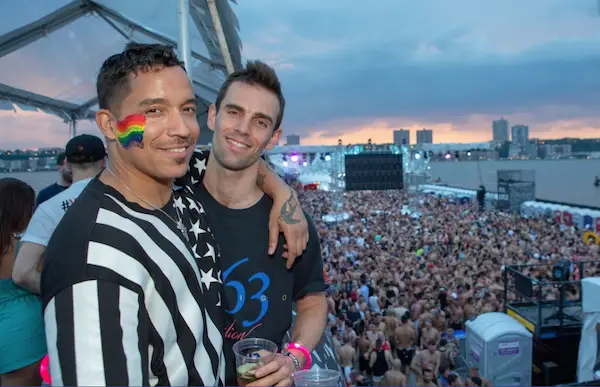 Photo: NYC Pride Island.
Pride Island takes the Pride experience to the banks of the Hudson River for a two-day musical extravaganza. Just announced, model and songstress Grace Jones will headline on Saturday, June 29. Teyana Taylor, Pabllo Vittar, Amara La Negra, and Johnny Dynell will also perform Saturday. Sunday you can expect DJ sets from Abel and Morabito, and also a performance by a perhaps familiar name from the suburbs of Detroit: Madonna. June 29-30. Pier 97 at Hudson River Park, 2019-worldpride-stonewall50.nycpride.org/events/pride-island
Dance Parties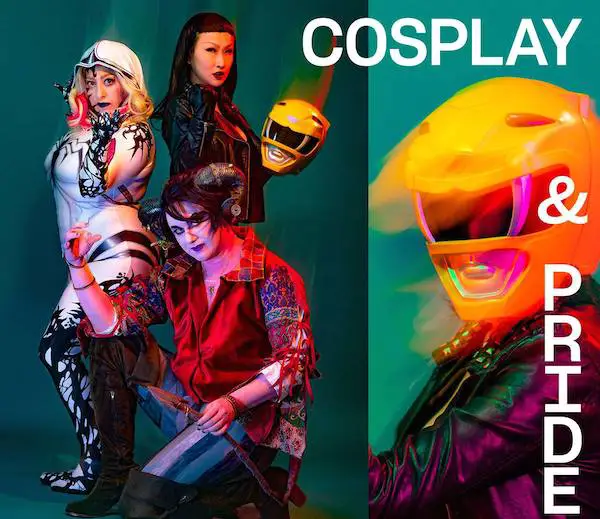 CosPlay & Pride is for the superhero (or Disney character, or zombie) in you! Come to Pier 40 on June 21 in costume for this official WorldPride event held by LGBT+ nonprofit Geeks OUT. Fri, Jun 21. 2019-worldpride-stonewall50.nycpride.org/events/cosplay-and-pride
Femme Fatale invites women to a rooftop party that will shut down Pride in style. Come to Hudson Terrace after the Pride March for a celebration with over 1,000 guests, plus eats, drinks, and plenty of dancing. Sunday, June 30, 4pm. 621 W. 46th St., 2019-worldpride-stonewall50.nycpride.org/events/femme-fatale


Also at Hudson Terrace is the ninth annual VIP Rooftop on June 29. Enjoy the river breeze as you dance and mingle at this exclusive rooftop party near Pride Island. Saturday, June 29. 621 W. 46th St., 2019-worldpride-stonewall50.nycpride.org/events/vip-rooftop
An official WorldPride series of dance parties, Solidarity presents three outstanding options during Pride Week. Hustlaball will kick off the series in Brooklyn on June 26; bear party DIES3L will follow at Webster Hall on June 28; and BRÜT invites the LGBT+ community to PlayStation Theater in Times Square. Tickets on sale now and going fast! June 26, 28, & 29. Hustlaball: 260 Meserole St.; DIES3L: 125 E.11th St.; BRÜT: 1515 Broadway; connectingworlds-worldpridenyc.godaddysites.com
Alegria WorldPride is another suite of dance parties sponsored by WorldPride this year. Both will occur June 30 in Bushwick, Brooklyn. The day portion, WOW, will take place outdoors and feature a global lineup of DJs. In the evening, get ready for Alegria, a dance party held in the indoor space at the same venue, The Brooklyn Mirage-Avant Gardner. Sunday, June 30, 5pm and 10pm. 140 Stewart Ave., ricsenapresents.com/alegria-worldpride2019
Hot Rabbit: Bad Habit promises an intriguing slate of offerings for its June 29 party. Come dance to DJs, get your fortune told, vogue, and see special video projections for this event at Bushwick's Lot 49. Ticket sales benefit the NYC Dyke March. Sat, Jun 29, 10pm. 411 Troutman St., eventbrite.com/e/hot-rabbits-bad-habit
Out of this World Pride takes you Elsewhere (that's in Brooklyn) for some proud partying. Come to Bushwick June 29 for electronic music presented by queer DJs at this day-to-night event. Sat, Jun 29, 3pm. 599 Johnson Ave., elsewherebrooklyn.com
Family Events
Everyone is invited to Family Movie Night, screening a family movie under the stars on the banks of the Hudson. Drag queen Miss Richfield 1981 will be entertaining the crowd before the show. This is a free event, but VIP options including seating and popcorn are available. Friday, June 21, 6:30pm. Hudson River Park Pier 45, 2019-worldpride-stonewall50.nycpride.org/events/family-movie-night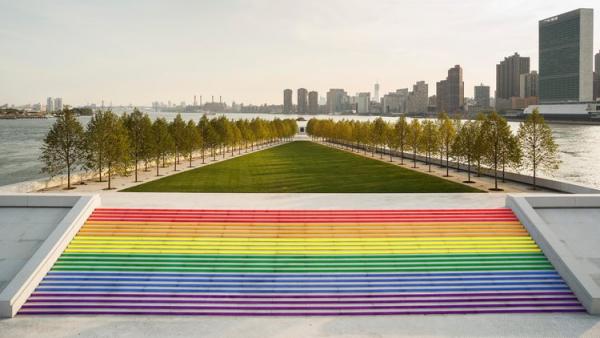 From Friday, June 14 to Sunday, June 30, check out FDR Four Freedoms State Park on Roosevelt Island for Ascend with Pride. The park's monumental staircase will transform into a massive LGBTQ Pride Flag to celebrate the universal human rights articulated in FDR's Four Freedoms Speech: freedom of speech and expression, freedom of worship, freedom from want, and freedom from fear. On Saturday, June 15 from noon-6pm, the park will host a free WorldPride celebration for all ages, with VideoOut onsite all day capturing coming out stories for their online library, food trucks for a picnic on the lawn (and for the 21+ crowd, wine and beer available for purchase), and a visit from Drag Queen Story Hour, at 12:30pm and 2pm, featuring books that focus on diversity and inclusivity, from Little Bee Books.
Youth Pride gathers teens in Central Park for a sensational summer afternoon. Interactive experiences, entertainment, and games are on the schedule for LGBT+ teens and allies. Registration is required for this free event ($10 fee for ages 21+). Saturday, June 29, 12pm. 2019-worldpride-stonewall50.nycpride.org/events/youth-pride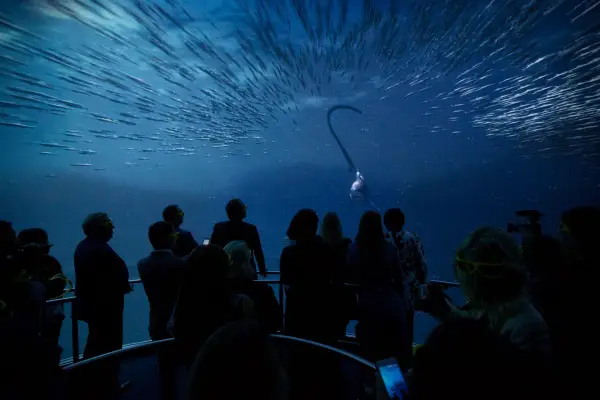 You can go on an immersive adventure beneath the seas, from the South Pacific to California, with National Geographic Encounter: Ocean Odyssey's Times Square attraction. Groundbreaking technology doesn't take animals from their homes, transporting you instead with stunning photorealistic animation of rare moments in nature. In celebration of WorldPride NYC, Nat Geo is offering Pride discounted ticket packages and supporting local LGBTQ+ youth
Touring
All Pride Month long, learn your LGBTQ Pride history with a walking tour that's an official World Pride Event. Pride Tours NYC is offering a walking tour that tells the story of the Stonewall Uprising and the history of Pride. The tour starts in Christopher Park and includes all of the historical sites that played a role in the Stonewall Uprising and the launch of the LGBTQ Pride movement. Learn the story of the key historical figures; a portion of all of the proceeds will be donated to Heritage of Pride and the IGLTA Foundation. The tour runs daily for Pride Month, June 1st, 2019, through June 21st, 2019 Monday through Friday: 5pm and 6:30pm; Saturday and Sunday, 11am, 12:30pm, 2pm, 3:30pm, and 5pm. June 22, 2019, through June 30, 2019, daily 11am, 12:30pm, 2pm, 3:30pm, 5pm, and 6:30pm. Tickets can be purchased at pridetoursnyc.com.
Hop-On, Hop-Out! The Pride Experience Bus Tour from CitySightseeing New York. Join your hostess, the fabulous Anita Buffem, on a whimsical 2-hour journey highlighting the gay history of New York City. Your licensed New York City tour guide will provide the facts, while your hostess Anita provides the fun. The route takes you north from Hell's Kitchen, along Central Park past the infamous Central Park Ramble, then back south overlooking historic locations such as The Ansonia Hotel (where Bette Midler was discovered while performing at the Continental Baths), Lincoln Center, Carnegie Hall, Times Square, Chelsea, and, finally, Greenwich Village and The Stonewall Inn. An open top double decker motor coach offers unobstructed views! Runs every Friday, Saturday, and Sunday in June.
Specials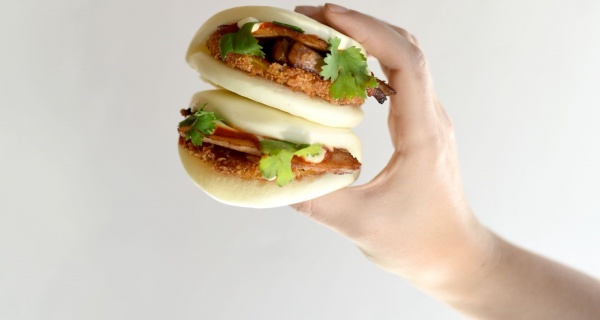 Photo by Danielle Adams.
Beloved Asian fusion restaurant wagamama is partnering with the 'It Gets Better Project' as a part of their 'love every bun' initiative. Throughout the month of June, the WorldPride celebration in New York City, wagamama will be donating 25c for every bun order purchased at all 5 locations in NYC and Boston. 'It Gets Better' works with teens around the world as they navigate affirming and asserting their sexual orientation and/or gender identity. wagamama will be also be holding hosted meet-ups groups on-site for those that need support in attending or walking pride at their NoMad location across from Madison Square Park. Everyone is welcome.
When you're ready for some refreshment, look to local favorite Heartland Brewery. From three convenient locations in midtown (including spin-off HB Burger), Heartland Brewery offers handcrafted beers and hearty American cuisine. The relaxing, casual atmosphere is perfect for pre-theater lunch and dinner or a great place to take a break before tackling Times Square or climbing the Empire State Building. Order a WorldPride Pilsner and Heartland will donate $1 of every pint to Heritage of Pride.
Talks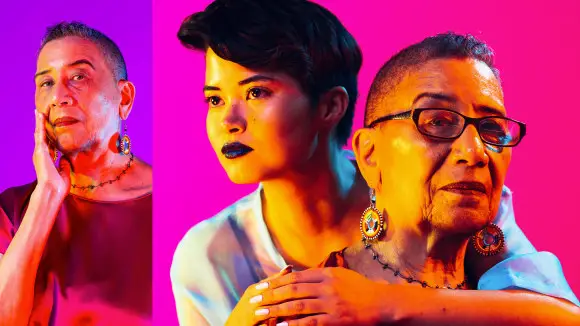 During Pride Week, educate yourself about the global LGBT+ movement at the Human Rights Conference. Activists, artists, educators, writers, political figures, and others will lead a variety of talks at this two-day event. June 24-25, 9am-5pm. 185 W. Broadway, 2019-worldpride-stonewall50.nycpride.org
"Keeping Faith in a Changing World" will be a talk by Bishop Mary Glasspool, the first openly lesbian bishop in the Anglican Communion. Hear Bishop Glasspool discuss her life, faith, and vision at the Church of the Holy Trinity on the Upper East Side. This is a free event, but RSVP is required. Tuesday, June 25, 7-9pm. 316 E. 88th St., eventbrite.com
Museum Exhibitions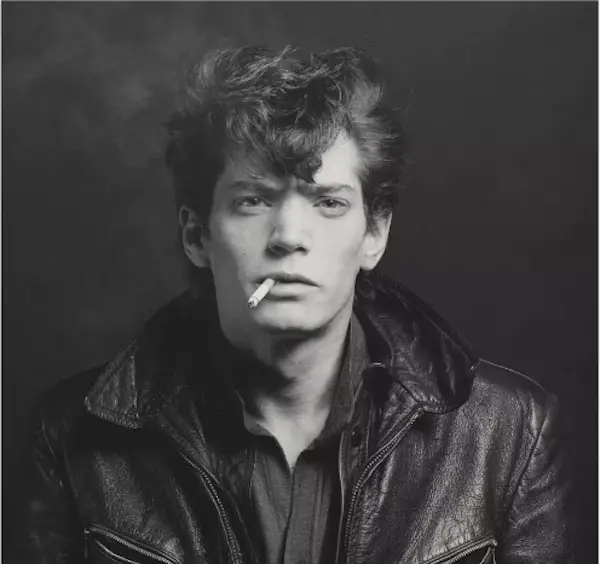 Robert Mapplethorpe, Self Portrait, 1980. Gelatin silver print, 35.9 x 35.7 cm. Solomon R. Guggenheim Museum, New York Gift, The Robert Mapplethorpe Foundation, 93.4289 © The Estate of Robert Mapplethorpe.
Now on view, the Solomon R. Guggenheim Museum presents Implicit Tensions: Mapplethorpe Now in honor of the New York-based photographer who portrayed the local gay underground, fellow artists, and himself. A collection of his striking photographs accompany work by artists who follow Mapplethorpe's example, including Lyle Ashton Harris and Catherine Opie. On view now through January 5, 2020. 1071 Fifth Ave., 212-423-3500, guggenheim.org
Tuesday Smillie (American, born 1981). S.T.A.R., 2012. Watercolor, collage on board, 91/2 x 11 in. (24.1 x 27.9 cm). Courtesy of the artist. © Tuesday Smillie
Get to know the LGBT+ artists working in New York City today at the exhibition Nobody Promised You Tomorrow, coming May 3 to the Brooklyn Museum. Painting, sculpture, installation, and film will depict queer history through the lens of contemporary art and offer wide-ranging perspectives on the LGBT+ experience in today's social and political climate. On view May 3 through December 8. 200 Eastern Parkway, 718-501-6354, brooklynmuseum.org
The New-York Historical Society will present two exhibition in honor of Stonewall 50 (the alternate title for WorldPride this year). The first, Letting Loose and Fighting Back: LGBTQ Nightlife Before and After Stonewall will explore the history of queer bars and clubs in New York City. By the Force of Our Presence: Highlights from the Lesbian Herstory Archives will present a curated look at lesbian history in the city. A timeline of the LGBT+ movement, Say It Loud, Out and Proud: Fifty Years of Pride, will also be featured at New-York Historical Society. On view May 24 through September 22. 170 Central Park W., 212-873-3400, nyhistory.org
The Village Voice work of photographer Fred W. McDarrah captured the culture and politics of '60s and '70s New York. PRIDE: Photographs of Stonewall and Beyond by Fred W. McDarrah, now on display at the Museum of the City of New York, highlights McDarrah's images of the initial Stonewall Uprising, plus Pride marches, protests, and public events, and portraits of significant figures in the LGBTQ rights movement. 1200 Fifth Ave., 212-534-1672, mcny.org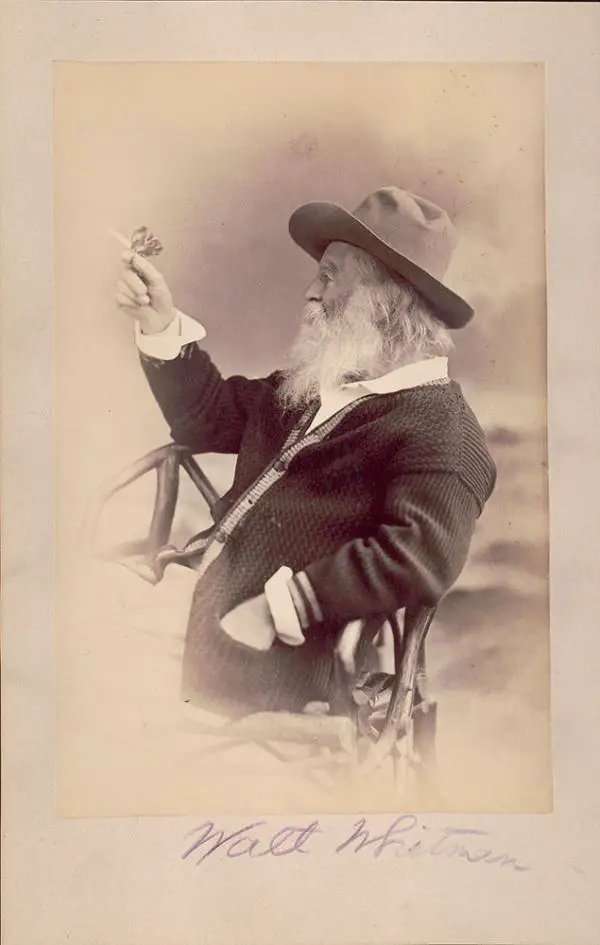 Phillips & Taylor, Photograph of Walt Whitman, 1873. Prints and Photographs Division, Library of Congress.
The Morgan Library & Museum was built in 1906 for financier J. Pierpont Morgan. Today, the museum is home to an exquisite collection of manuscripts, rare books, music, drawings, and works of art which provide a dynamic record of civilization. Currently on display is Walt Whitman: Bard of Democracy, coinciding with the 200th anniversary of the poet's birth (he was raised locally, in Brooklyn and Long Island, in humble circumstances). The show uses rare original materials, including several of Whitman's own notebooks, to illuminate the process of self-invention. 225 Madison Ave., 212-685-0008, themorgan.org
One of the few world museums dedicated to LGBT+ art, the Leslie-Lohman Museum is well worth your time during Pride. Its Soho galleries will be completely devoted to Art After Stonewall beginning April 21. This exhibition will explore the effect of the Stonewall Riots on the art world and its depictions of the queer experience after 1969. This exhibition will extend to NYU's Grey Gallery in Greenwich Village as well. On view April 21 through July 21. Leslie-Lohman Museum: 26 Wooster St., 212-431-2609, leslielohman.org; NYU Grey Art Gallery: 100 Washington Sq E., 212-995-4024, greyartgallery.nyu.edu
---
Want more? The LBGTQ events and resources experts at Metrosource have teamed up with New York tourism mavens City Guide to create a print guide to this June's WorldPride. Get the lowdown on navigating New York and all the key events, exhibits, food, drink, parties, and more. You can find a digital version of the guide here.