SILENCE! The Musical - Off-Broadway's Ultra Gross, Super Hilarious Celebrity Fave
February 29, 2012 - by Griffin Miller, Theatre Editor
Craving a naughty, off-kilter dip in uninhibited and hilarious musical waters? Say no more: I've got your pool pass to the decade's hottest Off Broadway parody: SILENCE! The Musical. Did I mention it's unauthorized -- as any twisted cult knock-off should be -- or that it was adapted for the stage by Hunter Bell ([title of show]) at the request of brothers Jon and Al Kaplan, who wrote the songs? Well, it was.
And now the show's turned into the ultimate East Village celeb magnet. Recent theatergoers have included James Earl Jones, Joan Rivers, Josh Groban, Kelly Ripa, Matt Bomer (twice!), Mario Cantone, Jonathan Groff, T.R. Knight, and, in a staggering stroke of awesome, Jonathan Demme and Jodie Foster -- the director and star of The Silence of the Lambs, the original Oscar-winning film in which FBI newbie Clarice Starling tapped the mind of über-deranged Dr. Hannibal Lecter for help in nailing another serial killer, Buffalo Bill.
Where the movie was intense and dramatic, the musical is intense and lunatic-silly (a chorus line of sheep; endlessly raunchy dialogue/lyrics) -- so much so that I must add the caveat: "Not for the prudish, very young, or faint of heart"...as if they're going to be hanging out in the East Village anyway! The 9th Space Theatre at PS 122, 150 First Ave., 212-352-3101; silencethemusicalnyc.com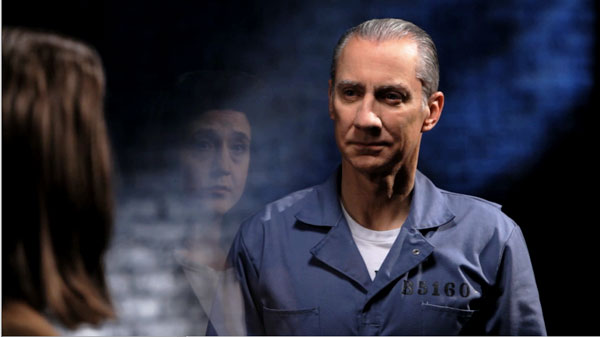 L to R: JENN HARRIS as Clarice Starling and DAVID GARRISON as Hannibal Lecter in SILENCE! THE MUSICAL
Looking for Free Group Planning Services?
Get free advice on planning your group's trip to New York.
RESTAURANTS

Guy's American Kitchen & Bar is a dynamic restaurant introdu...

THEATER

A new musical following a wannabe rock star who poses as tea...

SHOPPING

Specializing in the great vineyards of California, France, A...

SIGHTSEEING

In addition to 360-degree views from Midtown Manhattan, the ...