10 Bars Where You Can Dance in NYC
March 26, 2019 - by Merrill Lee Girardeau
When you want to drink and dance, nothing should hold you back. There are dance floors all over the city welcoming the wildest moves you've got, whether you like hip-hop, house, or the hustle. We're skipping the clubs for this list and focusing on 10 bars in New York with dance floors, good tunes, and fun crowds.
Beauty Bar
Beauty Bar doesn't just do your nails—seriously, they offer Martinis & Manicures for $10—but gets you into the groove on the dance floor. Expect tunes that hit the charts before 2000; there are lots of 80s and 90s retro nights on the calendar. 231 E. 14th St., 212-539-1389, thebeautybar.com
The Jane
The Jane is a hotel in the West Village that doubles as a very popular nightlife destination. Nope, no dancing in hotel rooms (unless you pay for one, in which case go for it) but in the ballroom, which is full of charming vintage furniture and looks a little like something from The Grand Budapest Hotel. While the decor skews retro, the music is usually of the crowd-pleasing variety. There's also a doorman here, making this the closest thing to a club on this list. 113 Jane St., 212-924-6700, thejanenyc.com
Home Sweet Home
Skip the long lines at other Lower East Side clubs, and dip into Home Sweet Home. You'll discover an underground bar full of taxidermy and vintage ephemera, plus lots of room on the dance floor. There's a wide range of music depending on the DJ, a fun-loving crowd, and ample seating on the side if you need a break from dancing. 131 Chrystie St., 212-226-5708
Blind Barber
The oh-so-New York speakeasy is a pretty winning concept when you're dancing the night away in secret (sort of). The Blind Barber is an East Village barbershop by day and craft cocktail den by night (and the shochu-based Thieving Magpie sounds pretty tasty). There is dancing here on the checkerboard floor with big banquettes on the side for lounging. 339 E. 10th St., 212-228-2123, blindbarber.com
Bembe
It's all world music in Williamsburg at Bembe. Come here for a tightly packed dance floor where you can get down to salsa, reggaeton, bachata, and more. Weekly dance parties include Rhum Saturdays, Tuff Tuesdays (featuring roots and rock), and ESO!! Mondays. Cash only. 81 S. 6th St., bembe.us
Baby's All Right
If you want to a spot to spend a whole evening in Williamsburg, make it Baby's All Right. They have food, drink, and music. There are live acts on stage and lots of DJ-driven dance parties at this large venue. There's also a popular bottomless brunch if you just want to spend the whole weekend here. 146 Broadway, 718-599-5800, babysallright.com
The Woods
The Woods draws epic crowds on weekends, in part because you can dance outside here. The tunes are wide-ranging but typically songs you know, whether you're inside or out. There are cheap tiki and frozen drinks, plus a taco truck parked outside too, because it's Williamsburg. Come early to avoid the crazy crowds and cover charges on Fridays and Saturdays. 48 S. 4th St., 718-782-4955, thewoodsbk.com
Lot 45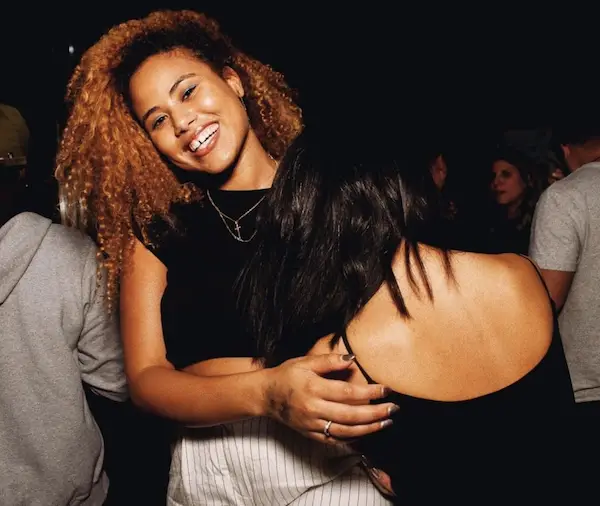 Bushwick has an unbeatable dance scene, in part due to the enormous converted-industrial buildings that fill the neighborhood. Lot 45 is a fantastic choice among your many options. It's loungey, boasts very good craft cocktails, and the DJs like to play crowd-pleasers. The dance floor is pretty large, and there are special nights for Caribbean music, disco, and hip-hop on the calendar. 411 Troutman St., 347-505-9155, Instagram
Bossa Nova Civic Club
Fans of house, industrial, electronic, and techno should hop on a train to Bushwick and visit Bossa Nova Civic Club. This dark dive bar is best-known for its all-out dance parties and nightly happy hour till 10pm. If you're looking for actual bossa nova, we can't help you there. 1271 Myrtle Ave., 718-443-1271, bossanovacivicclub.com
Friends and Lovers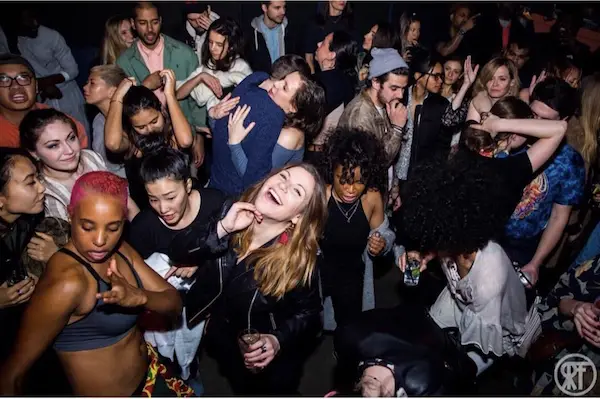 Instagram Photo: [email protected]
If you find yourself in or near Crown Heights, Friends and Lovers is always a good idea. It's casual bar up front (cash only), party in the back. Every Wednesday is Almighty Burner serving funk, soul, boogie, and electronic; Thursdays are The Shakedown where anything goes. There are also monthly parties and other events with DJs that favor deeper cuts in a wide range of genres. 641 Classon Ave., 917-979-3060, fnlbk.com
Looking for Free Group Planning Services?
Get free advice on planning your group's trip to New York.
RESTAURANTS

Multi-concept restaurant offering modern Japanese cuisine, a...

THEATER

In a heartbeat, 38 planes with 6,579 passengers were strand...

SHOPPING

The sweetest experience in Times Square!...

SIGHTSEEING

Hop aboard these environmentally friendly twin-hulled catama...