Bounce, the tech start-up that helps small and medium businesses monetize their unused space, has launched their new package acceptance product across New York City.
By turning local businesses into package acceptance points, Bounce's new product allows customers to make the annoyance of missed deliveries a thing of the past.
Bounce's package acceptance product is ideal for anyone who doesn't want to have to wait around for their deliveries to arrive, deal with the frustration of a missed delivery, or run the risk of porch piracy. With a two-minute sign-up process, New Yorkers can choose from a Pay-As-You-Go plan, a Monthly plan, or a VIP Unlimited plan. When they make their online purchases, they'll know that no matter which courier service delivers their products, their Bounce location will be ready to accept it on their behalf.
With three different package acceptance plans, customers get to choose the most convenient package acceptance point for them, receive notifications when their parcels have arrived, and a trusted Bounce partner to keep their items safe until it's convenient for them to collect. Pay-As-You-Go and Monthly plan customers have seven days to collect their package, and VIP Unlimited plan holders have up to 30 days. Plus, each parcel sent with a Bounce package acceptance plan is covered by a $10,000 Bounce guarantee while it's held by the customer's Bounce delivery address, for added peace of mind.
"With package acceptance, Bounce customers can wave goodbye to the misery of missed delivery slips and the long waits for parcels that could arrive any time between 9am and 9pm," said Cody Candee, CEO of Bounce. "Online order shipments will be on their terms. New Yorkers will be able to make deliveries work for them instead."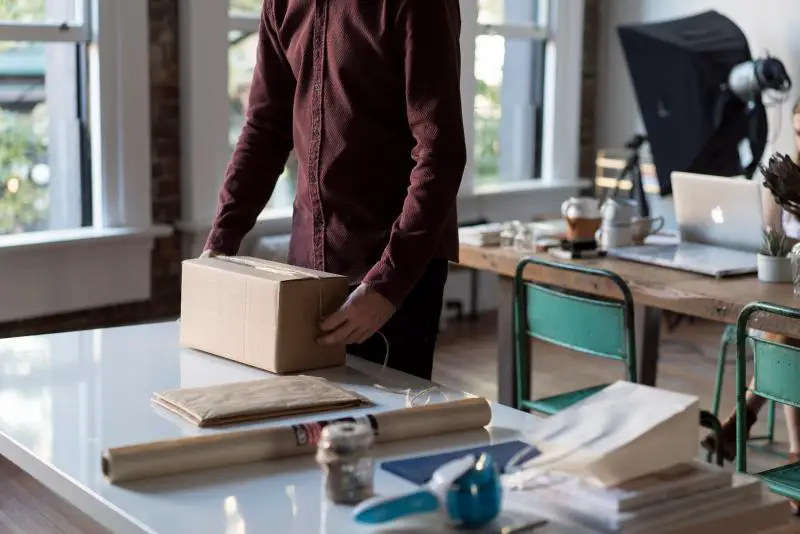 Photo by Bench Accounting on Unsplash.
Bounce partners with local businesses across the world to help them monetize their spare storage space and make their customers' lives simpler. These local businesses are fixtures of their communities, and each one is vetted before they're included on the Bounce Platform. Bounce is committed to bringing new solutions to SMBs to help diversify their revenue streams and offer customers the opportunity to live life without having to worry about their belongings.
For more information about Bounce package acceptance, visit usebounce.com/packages.