Everyone knows that a show on Broadway is something worth seeing, and now you can do more than watch. With Broadway Plus VIP Services, you can go behind-the-scenes of some of Broadway's hit productions to meet cast members, tour exclusive spaces, and learn fascinating facts about what goes into making an unforgettable performance. There are plenty of VIP Packages to choose from—both new and old—and you can't go wrong with any of them.
Rockettes VIP Experience
Image: Kevin Poh/Flickr
The Radio City Rockettes are timeless, and it's not a complete trip to NYC without seeing them perform. For years you've seen them dancing in sync, and who hasn't wished to be able to join in for a minute or two? The Rockettes VIP Experience lets you do just that and more. You can learn authentic dance routines and feel like a Rockette yourself. You'll also be able to meet real Rockettes, get photos and autographs, and attend a question and answer session. Additionally, you'll see the studios where the Rockettes rehearse inside Radio City Music Hall. Fans of the Rockettes will go crazy for this immersive VIP package. As for those who aren't fans of the Rockettes yet? You certainly will be after this experience.
Private Radio City Music Hall Tour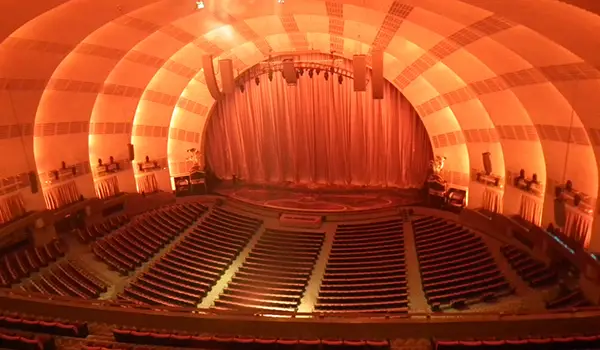 Image: Erik Drost/Flickr
The Radio City Music Hall is the largest indoor theater in the world, and the chance to see more of it than most people ever can is yours. The private VIP Open Door Tour can be booked for two to twenty people to enjoy. Closed-off areas become a thing of the past with a professional tour guide. You can view art pieces and listen to the history and information associated with this legendary building. If the Rockettes VIP Experience sounds like too much, the Radio City Music Hall Tour will still provide you with the Q&A session and photos, minus the dancing. This new package is sure to please everyone from casual film-goers to serious theater buffs.
Other VIP Packages
Image: Imagine Communications/Flickr
There are lots of other VIP packages to reserve and enjoy. Beautiful: The Carol King Musical, Kinky Boots, and Chicago are three musicals that you can find a package for if watching the performance just doesn't feel like enough. Blue Man Group, the performance art company, as well as Jim Caruso's Cast Party, the open-mic night and variety show, have packages too. With such a diverse collection of performances to pick from, there's something here for everyone.
If you can't find what you're looking for in these packages, don't worry. Broadway Plus is here to help and offers custom concierge. You can request a different show or experience than the ones currently offered, and the service will do everything they can to give you the memorable VIP package that you're seeking. That includes possibilities like group packages, family packages, tours, or even walk-on roles in shows.
Book Now
You can find all of this along with more information at broadwayplus.com. Make your reservations today, and don't miss out on these once-in-a-lifetime opportunities.