For more than 70 years, Circle Line has been showing guests the best sights of NYC, including the only cruise that goes all the way around the island of Manhattan: Circle Line's Best of NYC Cruise. In 2018, it's full speed ahead, as Circle Line launches into the summer with exciting new offerings and options—and a fleet of new boats!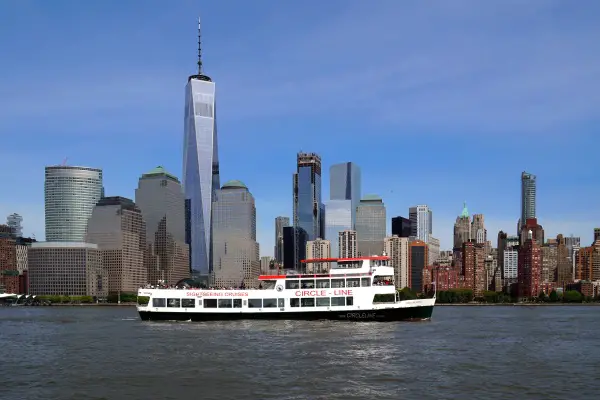 New York Cruise Lines, Circle Line's parent company, has recently introduced three brand-new Empire Class ships, each state-of-the-art from bow to stern. Passengers will experience a major upgrade, as these boats boast three deck levels, first-class sound systems, and better-than-ever windows to maximize the city's breathtaking views. There's also modern climate control (you'll find some serious A/C) and true café-style dining, featuring iconic New York deli and artisanal dishes.


Summer is an incredible time to get out on the water. In addition to the expertly-guided Best of NYC Cruise, Circle Line offers the fastest way to check out downtown and Lady Liberty, on board the Statue of Liberty Express. On top of that downtown departure (it leaves from Pier 16 and the South Street Seaport), the Liberty Cruise will get you to statue views and back from Circle Line's berth at Pier 83 in midtown. Other options include the Statue by Night and the Harbor Lights Cruise.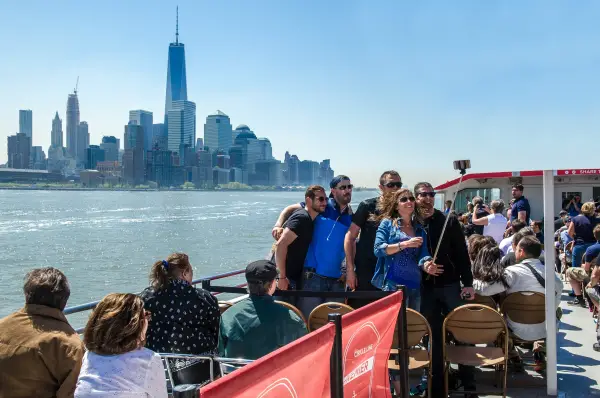 Circle Line also boasts the Landmarks Cruise, a spectacular guided tour showing off historical points and iconic sites along both the Hudson and East Rivers. A major highlight is sailing under the spectacular spans of the Brooklyn, Manhattan, and Williamsburg bridges. 
Take advantage of Circle Line's special programming for memorable summer nights. Declare your independence from the crowds and enjoy a view of the Macy's fireworks like no other with a five-hour July 4th Fireworks Cruise that includes up-close views of NYC landmarks, tons of onboard amenities, and, of course, incredible views of the show.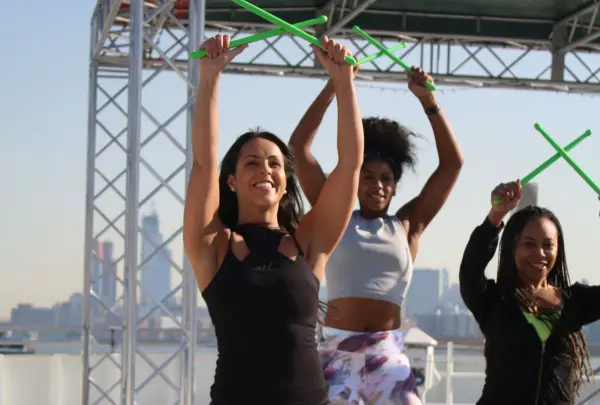 Tuesday evenings take your workout to the water. The new Circle Line x Crunch CruiseFit Series puts together some of Crunch Fitness' most elite instructors with some of the world's most elite views. A Zumba® vs. Hard Knocks Mashup class gets your heart pumping as you cruise toward the Statue of Liberty; switch it up and sweat it out with a Pound® class on the way back to the pier.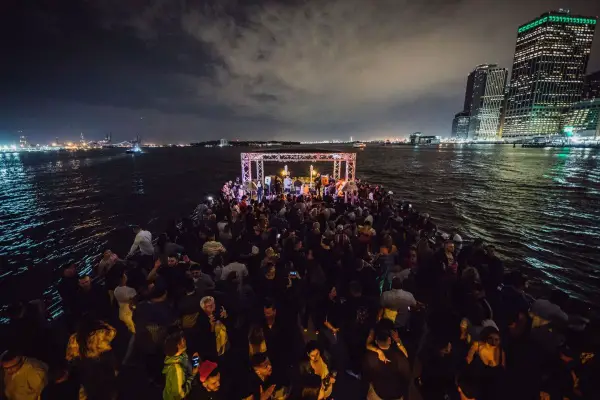 Take a night out on the town to a new level with the Circle Line Summer DJ Series. On June 17th, 22nd, 29th, and 30th, the planet's hottest DJs provide the soundtrack as you watch the lights wink on along the Manhattan skyline. (Later in the summer you'll find Rockin' the River Music Cruises, floating open-air summer concerts with original perfomers and world-class tribute bands.)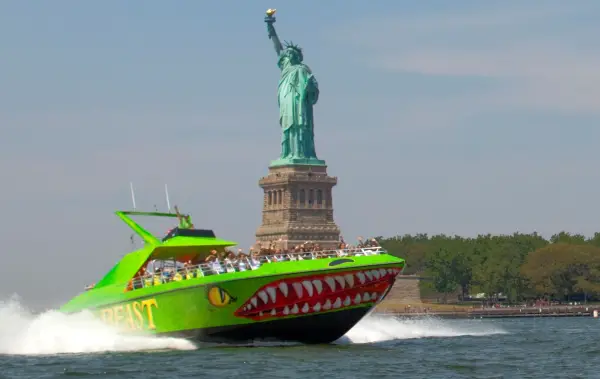 Summer months amp up the need for speed. Adventurous types should check out The BEAST Speedboat Ride. The boat roars within 100 feet of the Statue of Liberty at around 45 mph, and is perfect for thrill-seekers of all ages (children must be at least 40" tall). Rides run daily, 10am-6pm, every hour on the hour, weather permitting. You probably will get wet, which on a hot New York summer day is nothing short of pretty great.
---
Ready to cruise? Book your tickets online directly through Circle Line—the only way to get Reserved Tickets for the exact date and time you want to cruise! For more information and to order tickets, visit circleline.com.