Spend an evening at The Django and you'll feel as though you've sauntered off the streets of Tribeca and into the 1940s. You won't see Humphrey Bogart or Ingrid Bergman at your elbow, but you may well feel their ghosts wafting through this downtown cabaret space. Set deep inside the art-deco Roxy Hotel, The Django is elegant without being pretentious, atmospheric without a trace of stuffiness, and provides a night of swinging entertainment that's hard to beat.
While an Old World vibe permeates the surroundings here, there's nothing stale about the fare—which includes cocktails that brighten the palette and a menu that ranges from tasty tidbits to savory and substantial full-course meals.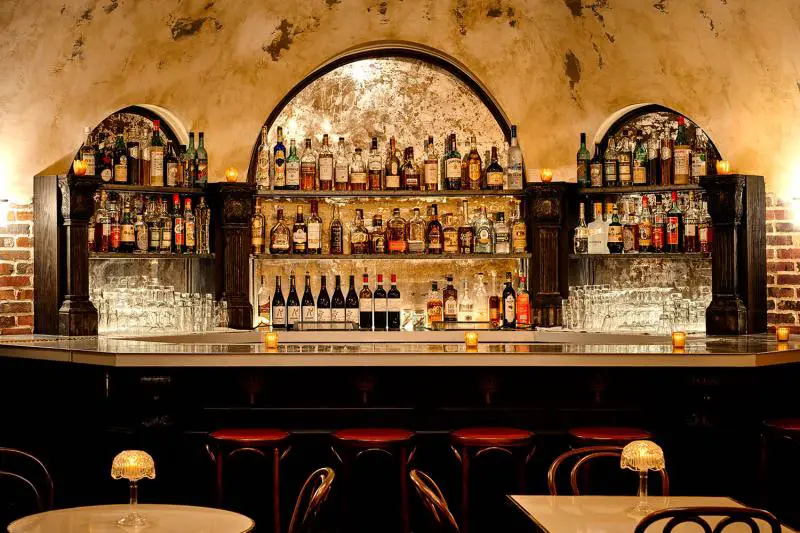 The La Bamba was a particularly potent tipple, combining the smokiness of mezcal with a chipotle-infused tequila and black cherry. Likewise, the Harlem Manhattan conjures images of the Cotton Club with its deep and complex flavors that pair rye whiskey and cherry brandy with amaretto and sweet vermouth.
Salads are sumptuous affairs as well, and the meat-and-cheese board is a tour of savory surprises. The "petite" steak proved to be filling enough for two after an appetizer and the addition of one of the best mac 'n' cheese side dishes in town. Be careful adding bacon to this dish, because you'll be quietly scraping yours to finish every last morsel.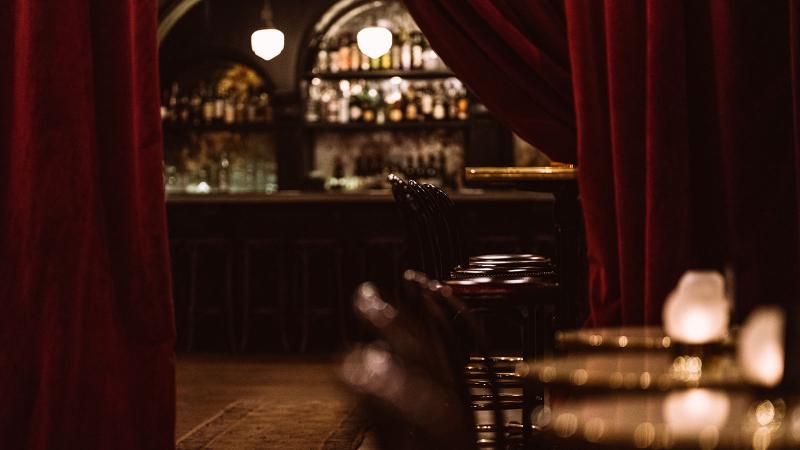 In truth, Django succeeds because the venue only updates what ought to be: the sound system and the menu. It isn't just a cabaret—it's a real-life homage to cabaret life and everything that attracted your great-grandparents to nightspots just like it.
As World War II wound down and servicemen and their wives settled down to have kids, club owners were forced to reconsider the Big Band era. Paying a 30-piece orchestra made sense when you could pack a dance hall with 500 thirsty patrons for a night on the town, but with smaller crowds impresarios had to come up with an ingenious idea to keep their venues afloat. They'd strip down the bands and offer a wine-and-dine setting for young folks looking to take a night off from raising their baby boomers.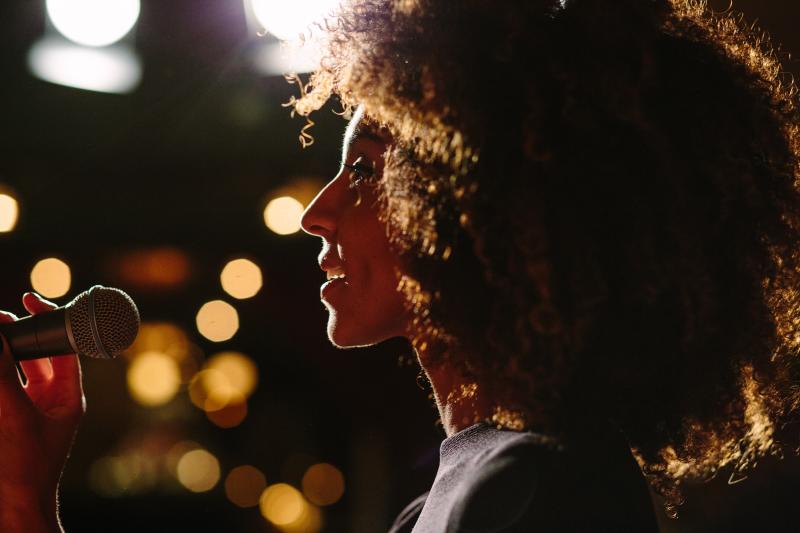 There is no "house band" at Django, but rather a rotating roster of talented players who lean into everything from McCoy Tyner and cool jazz to sophisticated explorations of standards. The talent keeps it tight and light, but intense enough to command attention. Because that's so, and because the food and the music are the main attractions here, table chitchat is kept to a blessed minimum—which allows patrons to soak up all the retro feels the polite and attentive staff strives to provide.
Live performances from 7pm 'til late, full lineup here. 2 Sixth Ave., 212-519-6649, roxyhotelnyc.com/dining/the-django.