New York City was a thriving tourist destination leading up to the COVID-19 outbreak, which has hit the city hard. 
New York was always exciting and vibrant and, in some cases, even a little risky. For example, rates of pedestrian accidents were somewhat high in parts of the city as were petty crime rates. Even so, tourists didn't seem to mind and a bit of grittiness paired with the juxtaposition of the glamour made the city worth visiting for so many. 
So now as the city grapples with one of the worst COVID-19 outbreaks in the world, many are left wondering what the city, in general, might look like when it reopens, and what could happen with tourism.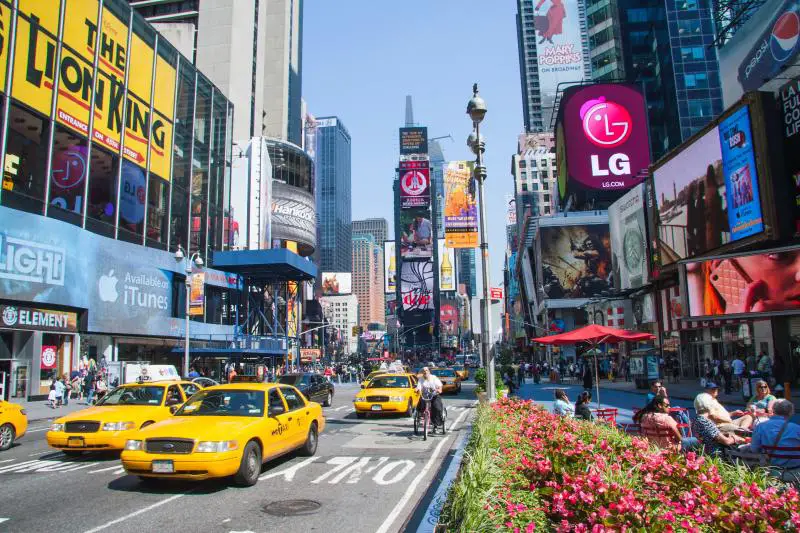 Photo by Julius Jansson on Unsplash.
Tourism In New York City Before COVID-19
By 2018, tourism had become the fourth-largest job sector in New York City. It was estimated more than 291,000 people in the city were employed in tourism. 
A 2018 report released by the Center for an Urban Future found that in 2017 there were a record of 62.8 million tourists in the city. That was a 90% increase from 1998. 
The accommodations sector in 2018 paid an average salary of around $62,000 a year, and it was an important part of the lives of many New Yorkers, including workers without a college degree and immigrants. Jobs in tourism and accommodations largely supported the middle class in the city. 
Some of the things that have long captured the hearts of visitors to New York include the Statue of Liberty and Broadway shows. 
Increasingly, tourists also started exploring the boroughs outside of Manhattan. 
All of that came to a screeching halt in March, however.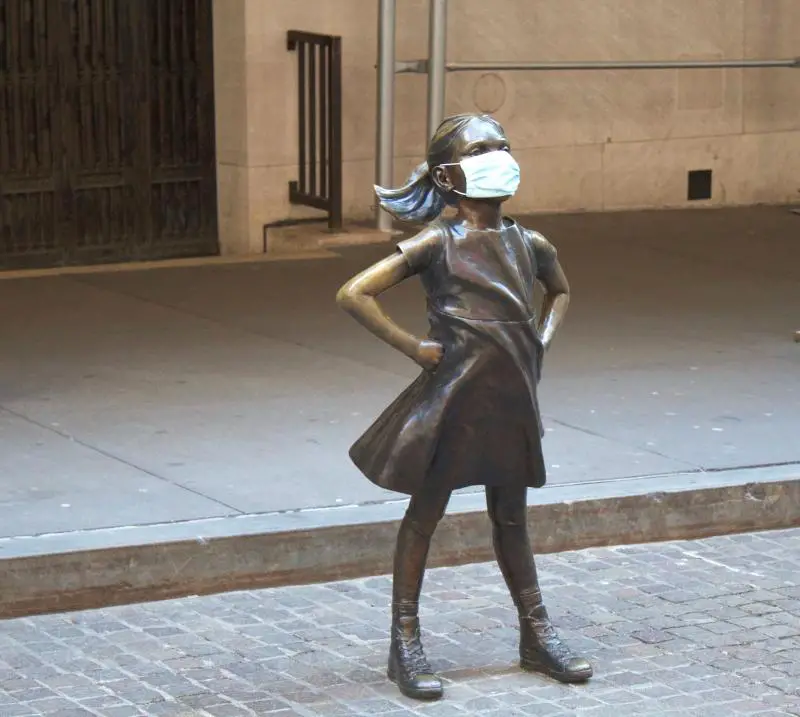 COVID-19 In New York City
Back in March, the first known cases of COVID-19 in the U.S. were thought to be on the west coast. The first known patient in New York City early on to test positive for coronavirus was on March 1, after traveling to Iran. 
By March 7, there were 76 total known cases, although no known deaths at the time. A State of Emergency was declared, and Governor Andrew Cuomo started focusing on procuring things like testing and medical supplies. 
On March 10, Governor Cuomo created a New Rochelle one-mile coronavirus containment zone to try and slow the spread of the virus. He said at the time they had identified a cluster of cases in the area, so a public health response was needed. 
On March 12, Broadway theaters were shut down, and the first known coronavirus related death in the state occurred in an 82-year-old woman with emphysema who lived in Brooklyn. 
School started closing by mid-March in New York City and throughout the state. On March 20, the Governor announced New York State on Pause, which was an executive order closing all non-essential businesses throughout the state. 
The order also canceled non-essential gatherings of any size and banned recreational activities with contact. 
Now, New York City is still effectively shut down, even though less affected parts of the state are beginning to reopen, months later. 
Broadway will be closed until at least September, and it's unlikely that nonessential businesses in New York City will reopen before mid-June.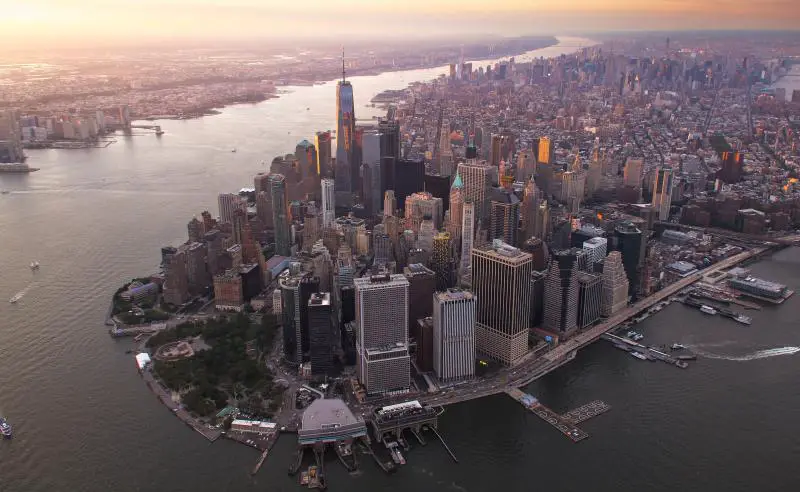 Photo by Brandon Jacoby on Unsplash.
When Will Tourists Return to the City?
The short answer is that we don't know when tourists will return to New York City, even when things technically reopen. Also, a lot of the things tourists go to the city for won't reopen by this summer. 
International flights into and out of the U.S. have been significantly reduced, and a lot of domestic flights have been reduced as well. 
There will also be the issue that many restaurants and other places that attract tourists may not open at all following such a long shutdown. 
However, researchers think there could be reasons to see hope that tourism will return to New York. The Tourism Crisis Management Initiative at the University of Florida has been conducting surveys of Americans to see what their anxiety levels are about traveling and their future travel plans. The surveys have shown some promising areas for New York, with respondents still citing it as a top-three destination, along with Florida and California. 
Even so, people aren't expecting any kind of travel to return to pre-pandemic normalcy anytime soon and maybe not before 2021. 
The goal, according to many tourism experts, is to try and focus marketing efforts on regional and domestic travelers, rather than trying to lure in international travelers right away. 
There are also different groups of tourists. For example, younger Millennials and middle-aged people may be more inclined to travel sooner because they're less at risk for serious complications from the virus. Older travelers may be the least likely to resume travel in the coming months because the highest mortality rates are in people who are 60 and older. 
There may be economic considerations that prevent people from traveling in droves, even if they aren't worried about the health aspect. 
For example, a lot of people have seen their incomes decline because of shutdowns, so they may not be able to spend on extras like travel right now.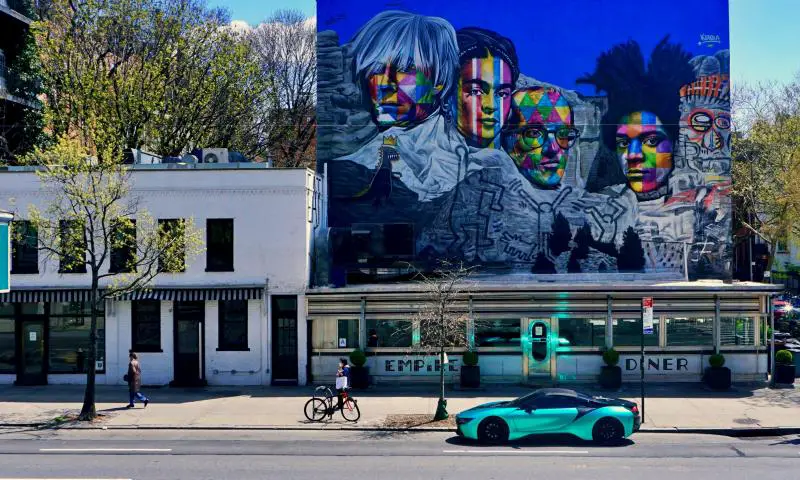 Andreas Komodromos/Flickr
The New Normal
We hear a lot about the new normal, and much of this centers around ways industries and businesses can help people feel safe resuming normal activities, even without a virus vaccine. 
For the travel industry, this could mean, for example, reduced capacity at hotels. It could mean face coverings and other steps to curb the potential spread of COVID-19. As far as tours go, the focus might move to private and family tours instead of large group tours. 
There could be innovation not just in the tourist industry but in all industries as a result of COVID-19. 
Companies that cater to travelers in New York City may start to rethink how they do things so that tourists will still come to the city, bringing their money with them and helping the sector's hundreds of thousands of employees.