Although not all that well known for its golfing scene, NYC is a great place for golf lovers despite its busyness. In a city as big and bustling as New York, it's not surprising that golfing experiences are pretty easy to come by. 
So let's dig into the accessibility of golf in New York for players of all ages and skill levels. Whether you're a beginner looking to learn, an intermediate golfer who wants somewhere to swing a club every now and then, or a pro looking for a new home club… New York has something for you.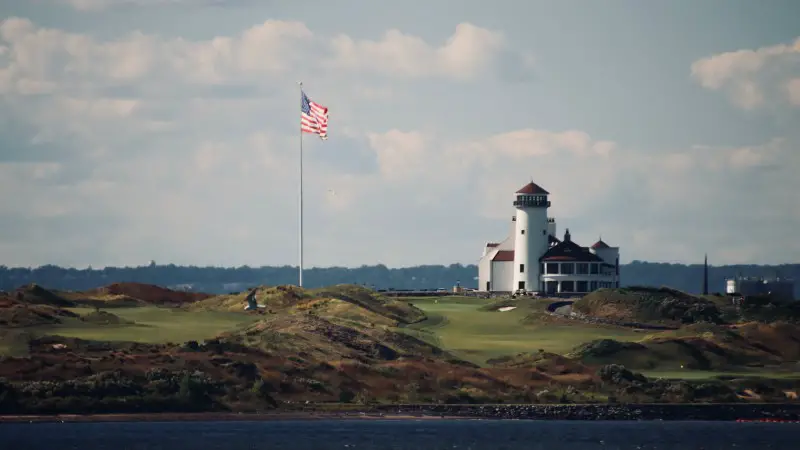 Photo by Paul Cuad on Unsplash. Staten Island, New York City.
New York Golf Courses 
If you love to play a full round on a beautiful, nature-filled course, then New York doesn't disappoint. It's home to an abundance of stunning courses, some private and some public. 
Thankfully, you don't have to go far to find a spectacular course. New York may be a big city, but there are many golfing havens that make you feel like you're far away from the hustle and bustle. 
Whether you're looking for a quick play at a few different courses, or trying to find a new home club to join, here are some of the most spectacular courses in the area. 
Public Golf Courses in New York 
New York houses some of the finest public golf courses on the planet. There's something for every level! Here are some that you should certainly consider playing, starting with New York's darling:
Private Golf Courses in New York 
If you'd like to join a private golf club in New York, here are the state's finest. These courses are more suited to experienced players, both in price and difficulty. 
Indoor Golfing Experiences 
Great for those who wish to work on their game but might not be able to make it to the full course for whatever reason. This is an excellent way for older golfers or newer golfers to get their game on without worrying about the long walk.   
Indoor golf is excellent for fun but not to be discounted as a form of practice. They provide golf clubs and balls for you, so there's no need to buy or bring your own. 
Golf Lessons In NY 
Golf lessons are easy to find in New York. Almost every golf club has a golf pro who offers lessons and instruction for golfers of all levels, from beginners looking to learn the basics to advanced golfers who want to work on something specific. 
Most of the indoor golf simulator sites mentioned above also offer some type of instruction, which is handy as you'll have access to data and analytics. 
If you want dedicated, detailed golf tuition, we advise checking out the PGA's list of golf coaches in the New York area. Those who are serious about golf will appreciate the top-notch instruction. 
If you can't quite find the right coaching for you, don't discount YouTube! You can find plenty of free golf lessons there, and it's an excellent way to start if you're unsure about getting a coach or if you don't quite have the budget for it yet. 
Cost of Golf In New York 
This really depends on where you play. You can play a great round at some public golf courses for around $20 in green fees. On the other hand, joining a private club will set you back thousands every year. 
But there's a huge range in between. There's no way to put a number on it. Beginners can save by choosing cheaper golf clubs, which are usually quite beginner-friendly as it is. Advanced golfers can choose some of the more upmarket courses to play, but bear in mind that they're likely to be more expensive. 
Many golfers also offer special senior rates. Some of them might also offer special rates for juniors, as well as group lessons for the younger crowd. 
Conclusion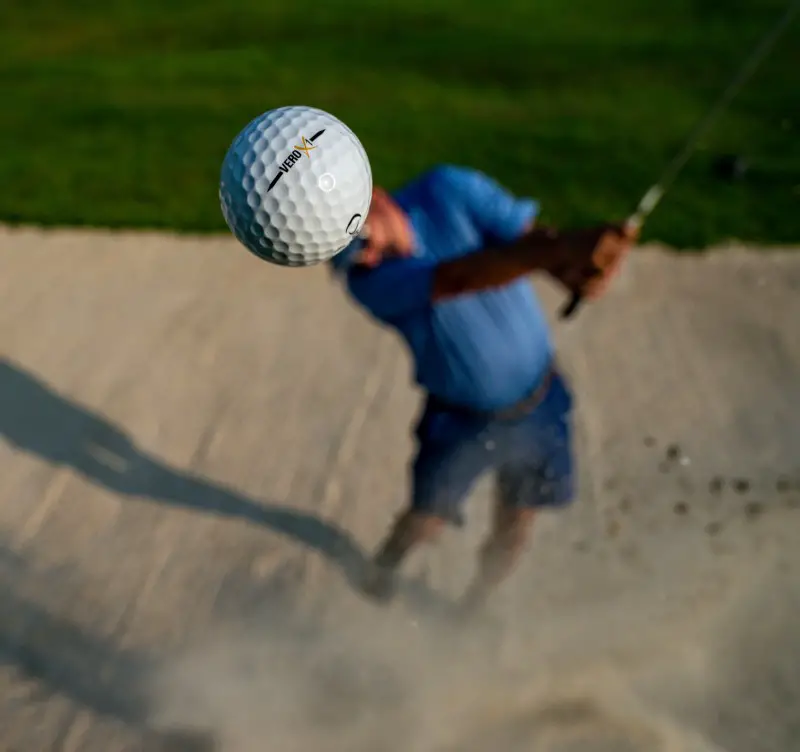 Photo by Peter Drew on Unsplash.
Whether you're living in New York and have recently been bitten by the golf bug, or you've just moved here, and you're looking for the best way to get your golf fix… There's something amazing for you here. 
And if you're looking for a little bit of heaven, a small space of tranquility, a bit of nature amongst the crazy city energy, the golf course is the ideal spot. Thankfully, golf is extremely accessible in the Big Apple in multiple different ways. 
Whatever your likes, wants, and golfing needs, you can find a way to meet them here. Indoor, outdoor, full-day, quick game, easy, challenging… There's truly a golfing experience for every kind of person in New York. 
Jordan Fuller is a retired golfer and businessman. When he's not on the course working on his own game or mentoring young golfers, he writes in-depth articles for his website, Golf Influence.