New York City is a metropolitan city that is always buzzing with activity. It is a place that gathers people from all over the world, and some even dream about having the opportunity to work in this city. Given that it is a famous place that most people want to visit at some point in their lives, here is how you can start planning the perfect trip.
Naturally, you will have to start by properly budgeting, so that you don't allow yourself to go into debt as a result of your vacation or travels. Secondly, and arguably most importantly, you should think about exactly what sights you want to see while you are walking around this concrete jungle.
Don't forget about booking your accommodation needs in advance, and lastly, remember that this is a trip that is meant to relax and de-stress you—so have fun!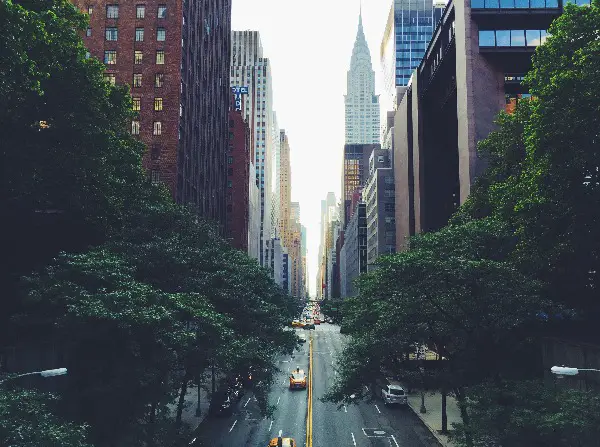 Photo by Robert Bye on Unsplash
Budget for it
At the end of the day, any trip that you embark on will require you to save the necessary funds for it. You can't simply rely on your credit card, or even loans, as this will lead you into debt and cause more problems in your life.
Instead, depending on how long or big your trip is, you must learn how to budget. Set aside a certain amount of money out of your bank account and cut back on your extra expenses that you don't need for a while, as well.
Start thinking about the top sightseeing spots
Photo: Diego Torres Silvestre/Flickr
The key component of your planning process is to determine what sights you want to see while you are there. For instance, some of the top New York attractions include visiting:
Times Square
Statue of Liberty
Central Park
Empire State Building
Metropolitan Museum of Art
Booking your accommodation needs
You don't want to arrive in New York City and find out that you have nowhere to sleep. It is a popular destination, and that is why you need to book a hotel or Airbnb well in advance before your trip. It will also become more expensive the longer you wait.
Use it as an opportunity to relax and de-stress
Travel is known to improve one's health, given that it is an exciting endeavor for many. That being said, you should use this opportunity to relax and de-stress, and especially if you have been victim to any health problems recently.
For instance, mental health disorders plague many people, and outside of getting treatment and seeking medical help, you also need to invest in self-care, with travel being one key example of this. Of course, that doesn't mean that you shouldn't get the appropriate help at the same time, especially given that there are countless options for you to get intensive treatment, such as through The Recovery Village.
Whether you know someone that has gone to this city or you have seen countless images of it, the chances are that you are excited to finally have the opportunity to see it for yourself. Although you need to plan for it, at least to an extent, so that you don't arrive there without any idea about what to do, remember to also leave some room for simply walking around in order to take in the full grandeur of the place.