When you want to catch live music in an intimate space, where you might connect a little better with musicians and fellow audience members, New York has some great options. These eight venues hold 250 people or less and host stellar line-ups in a range of genres. Read on to get a little up close and personal with great music in New York City.
The Iridium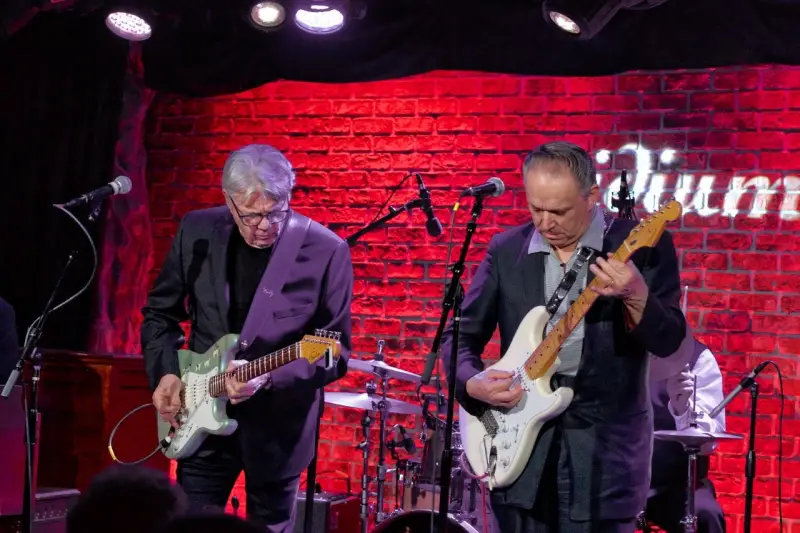 Steve Miller with Jimmie Vaughan (credit: Arnie Goodman). 
Celebrating its 25th year in New York, The Iridium is the capital of guitar mastery. The home club of legendary guitarist Les Paul (he and Paul McCartney once shared the stage there), the club still pays tribute to the late musician with Paul-related memorabilia on the walls. Find a mix of jazz, classic rock, blues, and a range of other genres on the calendar, and come to this subterranean club that serves food and drink from its convenient Theater District location. 1650 Broadway, 212-582-2121, theiridium.com


Rockwood Music Hall 
There are three stages at the Lower East Side's Rockwood Music Hall. Check out one of them (or all three!) for the best in indie acts of many genres. There are two smaller, more intimate rooms and the bi-level room for bigger sounds. Some shows are ticketed, while others are offered with no cover fees, just a drink minimum. There's no reason not to find your new favorite band at Rockwood! 196 Allen St., rockwoodmusichall.com
Village Vanguard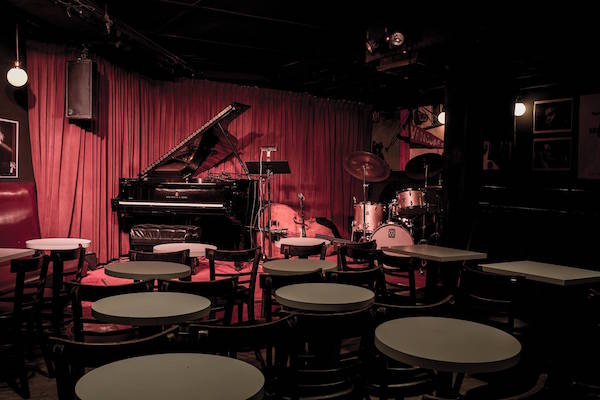 Jazz fans and novices alike should take a pilgrimage this legendary jazz club in the West Village. The small size might surprise you upon walking downstairs into the venue, but once the instrumentalists begin, they'll blow the roof off the place. A great starter show is every week on Monday night with the Vanguard Jazz Orchestra, playing this time slot since 1966. 178 Seventh Ave. S., 212-255-4037, villagevanguard.com
Pete's Candy Store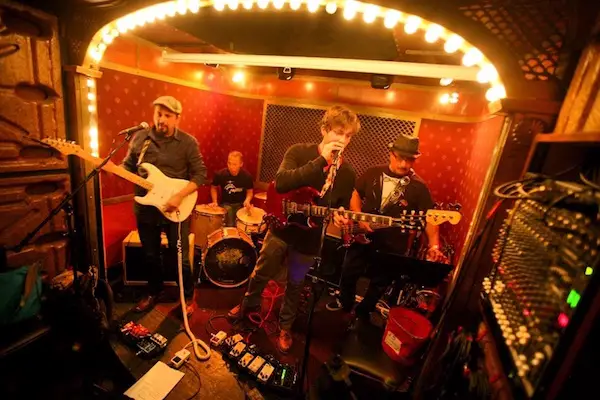 Pete's is about as Brooklyn as it gets, with performances staged in what looks like an old train car. The atmosphere only enhances the excellent line-up every week at this now 20-year-old Williamsburg hangout. In addition to a range of musical acts, there are also poetry readings, comedy, and popular open mics. For the warm months, there's also a lovely back patio to enjoy a drink and one of their grilled cheese sandwiches. 709 Lorimer St., 718-302-3770, petescandystore.com
Blue Note
This December marks Chris Botti's 15th annual holiday residency at Blue Note Jazz Club.
Nearly 40 years old, Blue Note offers premiere jazz every night from its storied Greenwich Village location. All the greats come through this tiny club, where you'd be well-advised to reserve a table in advance and come as early as possible for a great seat. 131 W. 3rd St., 212-475-8592, bluenotejazz.com/newyork
Mercury Lounge
Another famous venue with a surprisingly small capacity, Mercury Lounge holds down the fort on East Houston. Like Rockwood, this venue hosts indie acts who may well rocket to fame down the line. In the meantime, you saw them for about $15 at this no-frills, always cool club on the Lower East Side. 217 E Houston St., mercuryeastpresents.com/mercurylounge
Rough Trade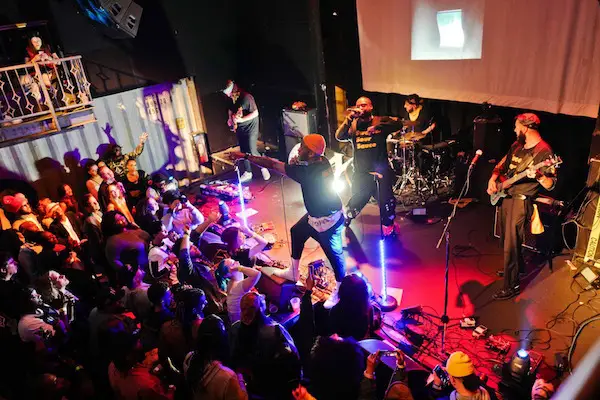 Rough Trade is another Williamsburg favorite, combining record store and beloved venue for live music. The folks at the Bowery Ballroom (a venue slightly too large for this list, btw) program the calendar full of underground acts as well as appearances from more well-known bands. The bi-level space holds about 250: cozy, but by no means claustrophobic. 64 N. 9th St., thebowery@axs.com, roughtradenyc.com
Jalopy Theatre
Farther south in Brooklyn, you'll find folk, blues, and honky-tonk in spades. Red Hook's Jalopy Theatre not only hosts Americana acts of all kinds, but also teaches guitar and other instruments (mandolin included!) to adults and kids. Their Brooklyn Folk Festival also brings great acts throughout the borough every year in springtime. 315 Columbia St., 718-395-3214, jalopytheatre.org