MLK Day in NYC

This year, Martin Luther King Jr. Day falls on Monday, January 16th. One great way to mark the holiday is with a gospel performance at Sony Hall. The Harlem Gospel Choir is the most renowned gospel choir in America. You can see them live for a Martin Luther King Jr. Day Matinee on Monday, January 16th. Expect a concert full of "sounds that are unfettered, joyous, and inspirational."
2022 Sing Harlem Choir performs onstage at the 36th Annual Brooklyn Tribute to Dr. Martin Luther King, Jr. at Brooklyn Academy of Music on January 17, 2022 in New York City. (Photo by Astrid Stawiarz, Getty Images for Brooklyn Academy of Music.)
Also on Monday, the Brooklyn Academy of Music will host its 37th Brooklyn Tribute to Dr. Martin Luther King, Jr. This free public event takes place at the BAM Howard Gilman Opera House (Peter Jay Sharp Building, 30 Lafayette Ave.) Artists, activists, civic leaders, and community members celebrate Dr. King's life and mission. This edition will feature nationally recognized civil rights lawyer and law professor Sherrilyn Ifill as the keynote speaker. All through the weekend there are other happenings, including a BAMkids program Courage Takes Creativity, featuring music, dance, and crafts. The Tribute features inspirational performances by Grammy-nominated performer Allison Russell and Vy Higginsen's award-winning choir Sing Harlem. Brooklyn Borough President Antonio Reynoso serves as the master of ceremony. The program will be shared as a video simulcast at 10:30am at BAM.org. Additional participating civic leaders will be announced in January. Related weekend programs kick off with BAMcafé Live shows featuring bassist Russell Hall and the genre-defying musical trio HARRIET TUBMAN and "Freedom!," a group exhibition inspired by Lorraine Hansberry, the Freedom newspaper, and Dr. King.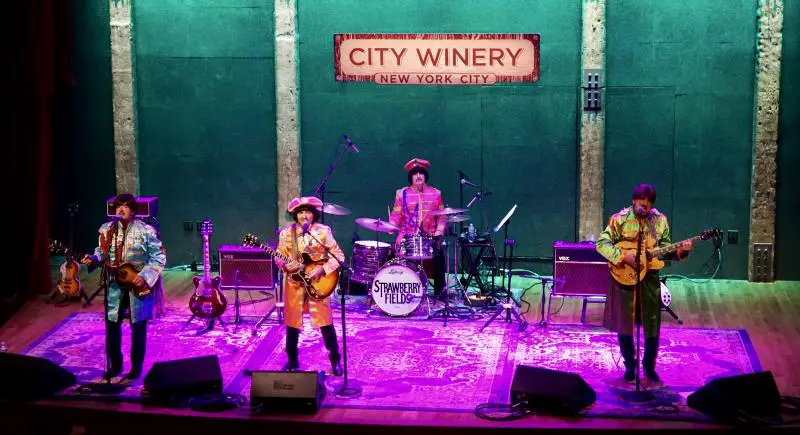 Enjoy a reading from the book of John (and Paul, George, and Ringo) by Strawberry Fields on Sunday mornings at City Winery. On Sunday, January 15th, catch the Strawberry Fields Brunch: Honoring Dr. Martin Luther King, Jr. and Welcome APAP Conference.


Exploring Black Heritage in NYC
Nearly one-fourth of NYC is African American, representing the largest Black population outside of an African city anywhere in the world. Accordingly, New York City's culture is enriched by Black influences, and Black heritage can be found all around the city.
Visiting Harlem
Although diverse and evolving, Harlem remains synonymous with African American culture. The neighborhood's first wave of prominence came a little over a century ago as the Harlem Renaissance flourished, bringing global acclaim for Black achievements in music, literature, drama, and art.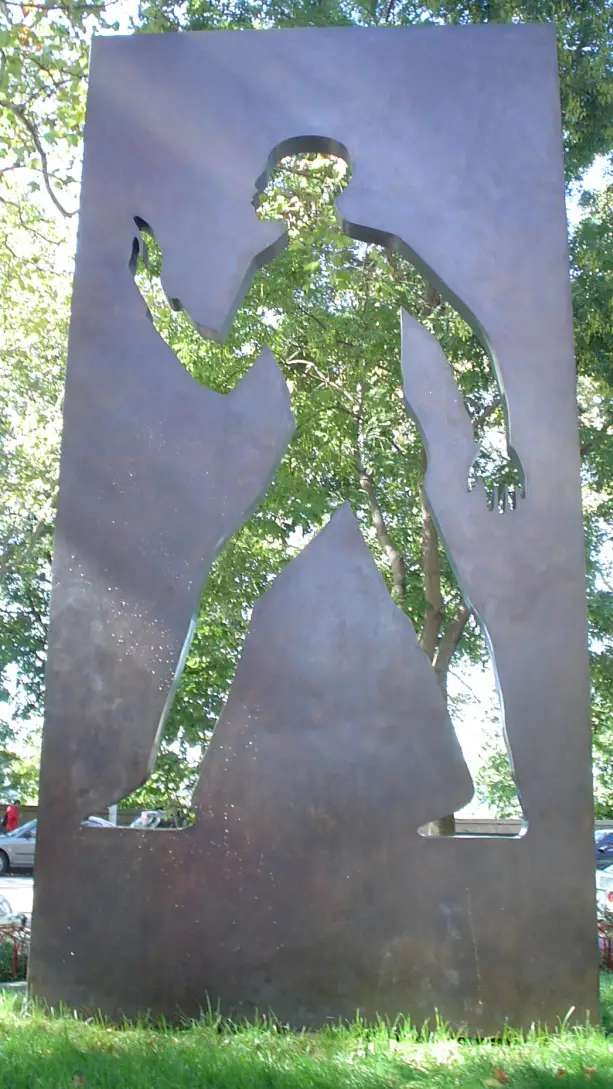 Image: New York City Department of Parks & Recreation.
Figures like Langston Hughes, Zora Neale Hurston, and Louis Armstrong became world-famous names, with a Harlem continuity running through James Baldwin and on up to Doug E. Fresh and Azealia Banks. Long-time resident Ralph Ellison, author of Invisible Man, is honored with a memorial plaza at Riverside Drive and 150th Street.
Visitors today can experience a mix of locals, along with great dining and nightlife, live performances, history, and architecture. Harlem extends across the top of Central Park and blends with the Upper West Side around West 110th Street, where a statue of statesman Frederick Douglass stands. On the east side at the uptown tip of Central Park you'll find the waters of the picturesque Harlem Meer. Outside the park is Spanish Harlem, known for its Puerto Rican presence. El Museo del Barrio (above) on Fifth Avenue celebrates Latino and Caribbean art from the precolonial period to the present. It's just a block north of the Museum of the City of New York, which explores the city's past, celebrates its present, and imagines its future. Among ongoing exhibitions you'll find Activist New York, which explores the drama of social activism in NYC from the 17th century right up to the present.
Many will tell you Harlem proper begins at 125th Street, a busy thoroughfare that gives a good sense of the neighborhood's vibrancy. The legendary Apollo Theater is here, inside an ornate structure that dates to 1914. The famed Amateur Night at the Apollo brings aspiring performers to a big stage in front of a lively crowd. This classic talent competition has launched the careers of countless legendary artists, including Ella Fitzgerald,  Lauryn Hill, H.E.R, D'Angelo, and Machine Gun Kelly. A resident "Executioner" stands by to sweep off talent that doesn't measure up—after all, at the Apollo it's "be good or be gone." 
On Sunday, January 15th, the Apollo will honoring the legacy of Dr. Martin Luther King Jr. in two ways. Live and in person is Uptown Hall: MLK—Blueprint for the Culture and on the Digital Stage is Apollo Young Producers present Young Changemakers.
One of the city's most impressive stretches of housing stands along Striver's Row. Formally known as the St. Nicholas Historic District, it spans West 138th and 139th Sts. between Adam Clayton Powell Jr. Boulevard and Frederick Douglass Boulevard. The genteel structures here represent the height of 19th-century urban design.
Sunday services are a famous part of Harlem and tour companies can help you navigate the scene. The Harlem Gospel Walking Tour, led by the Harlem Heritage Tourism and Cultural Center, takes place every Sunday morning, with a live gospel service followed by a multimedia sightseeing walk through the neighborhood.
Dining in Harlem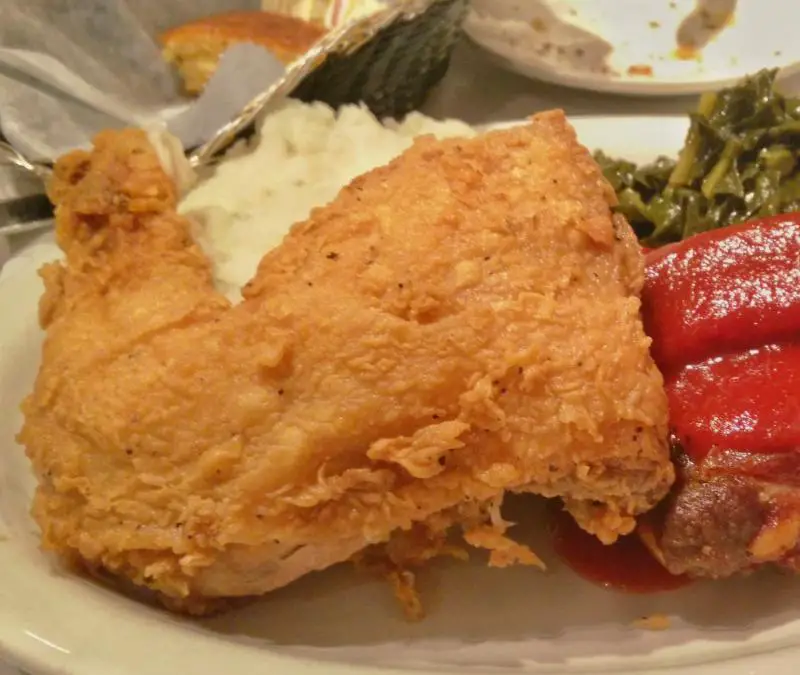 Sylvia's Restaurant. Photo by Su-May/Flickr.
Sylvia's Restaurant, the "The Queen of Soul Food," has been serving authentic Southern-inspired cooking for six decades. Enjoy down-home favorites like bar-b-qued ribs, fried catfish, mac 'n' cheese, and the iconic Harlem combo of fried chicken & waffles. Celebrity chef Marcus Samuelsson has made a big splash in the neighborhood with Red Rooster, serving elevated takes on favorites like shrimp 'n' grits, fried chicken with hot honey, and steak frites. Frederick Douglass Boulevard between 110th and 125th streets has become known as Harlem's Restaurant Row. Melba's is a top pick here, serving comfort food classics in a retro setting, while Lido brings Italian charm to a busy corner. For an upscale cocktail experience, Sugar Monk pays homage to the speakeasies of the neighborhood's past. Perhaps the best among the many great Harlem Ethiopian spots, family-run Benyam often relies on locally sourced ingredients, like the lentils in the sambusa, a savory stuffed pastry. Beef dishes like the tibs wot and kitfo are tender, flavorful favorites as well.
Black Heritage Highlights in Manhattan
Seneca Village 
Once the largest community of African American property owners in New York, between West 82nd and 89th Sts., Seneca Village was displaced by the construction of Central Park. On Sunday, January 15th, you can join the Central Park Conservancy for a walking tour of the site.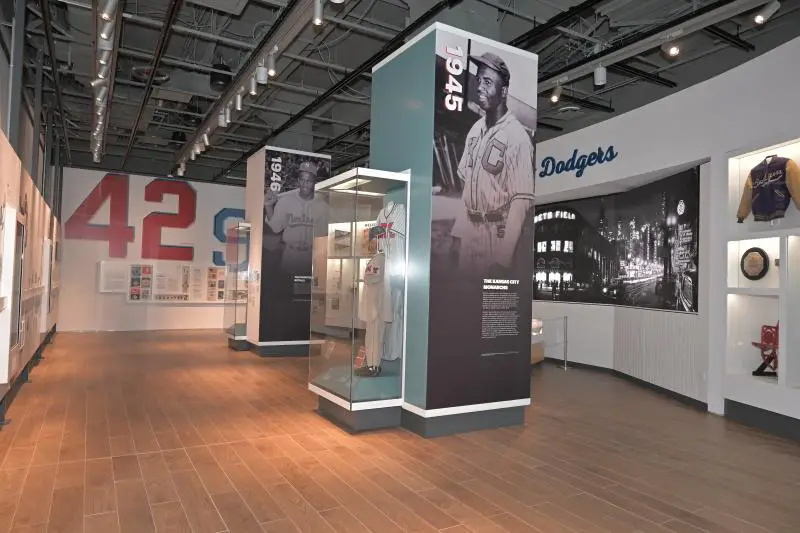 Jackie Robinson
Jackie Robinson will be forever immortal for breaking baseball's color line, and for an all-star career that included bringing a world championship to Brooklyn in 1955. Newly opened downtown, the Jackie Robinson Museum tells the story of his life and legacy through pictures, artifacts, and multilayered storytelling.
African Burial Ground
Discovered during construction of a federal office building, the African Burial Ground is the largest of its kind in North America. Some 15,000 intact skeletal remains of enslaved and free Africans from colonial New York are interred at this National Monument, which is just uptown from City Hall.