If you ask most people about visiting New York City, they are likely to recommend that you walk around it, or that you take public transport. This is because the roads are extremely busy, and driving can take a long time.
Yet for some, driving is still the preferred, or even only, option—especially in this time of social distancing. Plus, it is something that some want to do to really get a true feeling of what this magnificent city is really all about. So, if you are choosing to visit New York City and drive in it, here are some things you will need to know.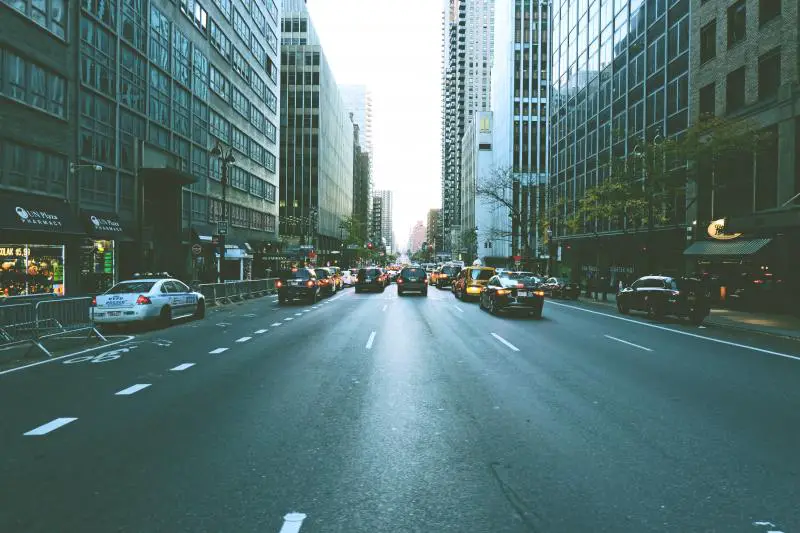 Photo by Daryan Shamkhali on Unsplash.


Make Sure Your Car Is in Good Repair
Driving in New York City is one thing, but breaking down and having your vehicle towed, or trying to pull over in a busy stream of traffic is something that no one wants. It's difficult, potentially dangerous, and it will disrupt your day (and the day of many others too!).
Therefore, before you set off, you need to ensure your vehicle is in good repair. Check your sporty all season tires for punctures and see that the tread looks good. Check the gas level. Check the water in the engine and in the windshield blades. Make sure that the speedometer is working properly, and that the engine sounds fine. If you're at all concerned, have the vehicle checked over by a professional mechanic before you set off.
Follow the Rules of the Road
If you go against the rules of the road anywhere, it's a bad thing to do. However, in New York, you are almost certain to get caught as there are police everywhere. This means you need to pay particular attention to the rules and make sure you follow them to the letter, even if other people don't seem to be.
Follow the rules, not the herd, in this situation. You should also bear in mind that some of the rules are different in New York, so read up on them before you set off. Some things to bear in mind include:
You cannot turn right on red (unlike most other places in the U.S.) unless there is a sign to say you can

No left turn during certain hours into some major avenues—again, the signs will tell you where and when you can do this

Never block the box at an intersection

Some bridges are toll free, and some are not

Cell phones behind the wheel are illegal

No smoking in your car with a child under 18

Park at least 15 feet away from a fire hydrant
Parking
Once you start driving around New York City, you are going to need to stop again at some point, and that means finding somewhere to park. Street parking in New York will often be hard to find, although it is certainly possible and legal in many areas. If you find a whole street or block without any cars parked on it, think before parking there yourself; there is sure to be a reason why no one else has done it. It could be because the street is due to be cleaned, or perhaps it's a loading zone. Fines can be heavy, so read the signs carefully.
The best way to park is to find a parking garage. Ideally, you should try to book a spot online first, and this is no problem if you know where you are heading to. When you book online, you will get a guaranteed place to park, and you'll know how much you'll be paying (you'll usually pay in advance). If you leave things to chance, you might find that the garages are full, or that the price is very high.