New York is famous for a lot of things. Among them is the fact that the city never sleeps. I don't know about everyone in New York, but I bet the students there never sleep because they've been up studying all night. I've lived in New York for a while. When I was there, I could feel the energy buzzing around me. It really did feel like I was living in the heart of many worlds at once, from fashion to the thing I was passionate about: writing. It's one of those things you can't quite explain—you just have to experience it for yourself.
On the one hand, New York is a business hub, with many famous publishing houses and authors calling the city home. On the other, the city goes beyond the business side of things, with dozens of literary artifacts littering different corners of the city. There are places where now departed famous authors used to live and hang out, little bookshops with hundred-year-old books, and places that you probably read about in your favorite novel.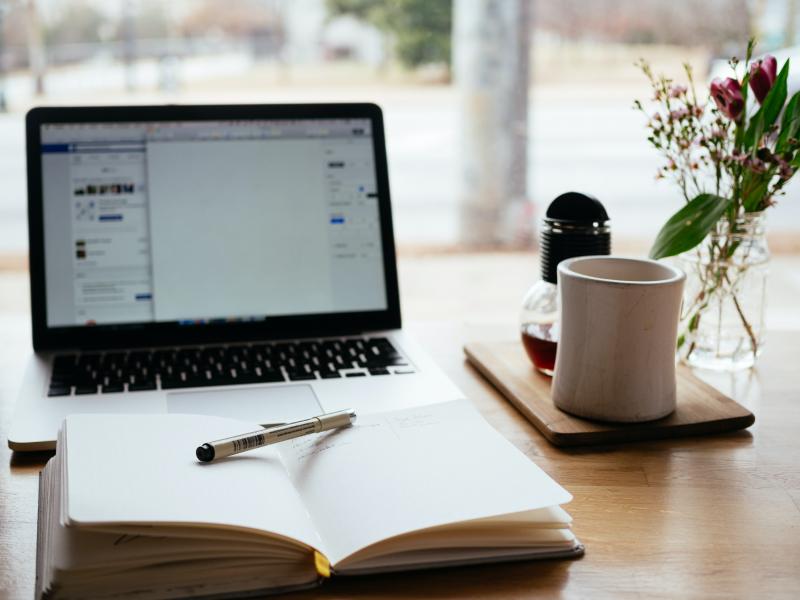 Photo by Nick Morrison on Unsplash.


Today we're covering some great writing spots every student should visit in this city. The list is far from exhaustive, but it should be a great starting point. This city is full of treasures that we couldn't possibly list in a single article. So, I instead made a list of the best of them—the ones that you have to see, no matter what. Whether you're visiting for a short while or coming to start a new life here, there is no shortage of great spots to get your literary juices flowing in NYC.
1. The New York Public Library

Photo by Clay Banks on Unsplash.
I'm talking about the central branch at 42nd St. and Fifth Ave. in particular. This is one of those spots you don't want to miss. You don't just come here to write or read; many literary weddings have been held here as well. There are excellent reading rooms, stunning architecture, and exhibits you won't to miss. And as you might expect of a library, this is a great place to do your writing as well. There's just something about a library, with its tranquil silence, that makes you want to write a masterpiece. If you're visiting New York City, then this is a place you don't want to miss.
2. The Strand Book Store
This is the literary hub of this beloved city. Do you know of any other bookstore in the world that boasts 18 miles of books?
Apart from having so many books, this bookstore also has some of the most knowledgeable book staff I have ever met. Seriously, these guys know just about everything about books and will comfortably handle any questions you throw at them. For that reason, you should have a look at their recommendation tables; you're bound to find something interesting on there.
This is also a great place to come for the events. There's one nearly every night, and they're all listed on their annual calendar, so you can check it out for details.
3. Cafe Sabarsky
This one is a personal favorite. Cafe Sabarsky is on Fifth Ave., in the Neue Galerie museum for German and Austrian art. This little cafe situated on the first floor is an especially great place to experience Austrian culture and cuisine. There are lots of different espressos and delicious cakes, pastries, and meals if you've got some extra cash. There is even some live piano music on occasion.
The reason I love it so much is that the environment was very inspiring when I was in school and had assignments to do. You should try it too. It's a great place to put your thoughts together and finish that term paper or dissertation.
You don't even have to be in a hurry about it. Just do what you can and then, when you get stuck, you can hand over the remainder of the work to the experts. You'd be surprised—there are loads of them. My favorite is Eduzaurus. They have a team of experienced writers and editors ready to help you produce the highest quality assignment possible.
4. Housing Works Bookstore Cafe
This is a non-profit bookstore where all the books are donated. The proceeds all go toward people affected by AIDS and homelessness. So not only do you get to enjoy great books, but you also help someone every time you buy a book. Apart from that, the bookstore looks fantastic and has a great schedule of events you might want to attend.
5. Brooklyn Book Festival
This is one of the largest books festivals in the world and happens every September. Here you can meet many authors and great booths to try out different things. It's a one-day festival, but it is preceded by book end events the week before that happen across the city.
6. The Morgan Library & Museum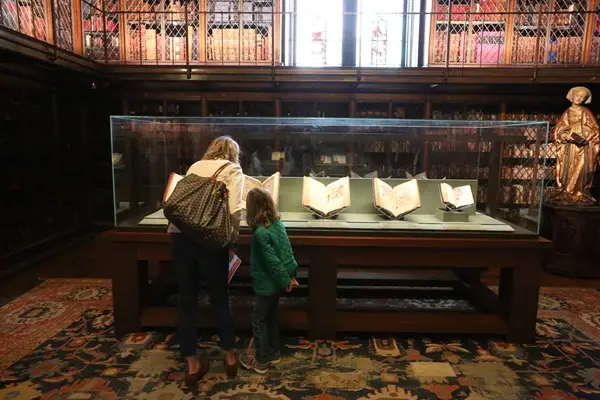 This museum and library were built by legendary financier Pierpont Morgan in 1906 and the institution holds an assortment of great books and art. The architecture and interior décor are also absolutely stunning. If you're a book enthusiast, you won't want to miss this one.
7. Poets House
This is a poetry library with 70,000 volumes. The best part is that it's absolutely free to the public. If you like poetry, there is no better place to be in NYC than this. The place also features regular events you won't want to miss! (Although note that operations have been suspended here during the pandemic.)
---
Conclusion
And with that short list you should have an idea just what NYC has to offer. As you can see, there's plenty! If you're planning to visit anytime soon, start with these spots and then explore some more when you're done. You won't be disappointed.