Everything is huge in NYC. In fact, The New York Times states that there are nine completed towers in the city that are over 1,000 feet tall. This is why we were more than surprised to find out that the city was also home to quite a few "tiny sights" that were as impressive as the towering skyscrapers that adorn New York's skyline. And by tiny we don't mean a cozy hole-in-the-wall—we mean minuscule. For your benefit, we'll be listing them down so you won't miss them on your next trip to New York.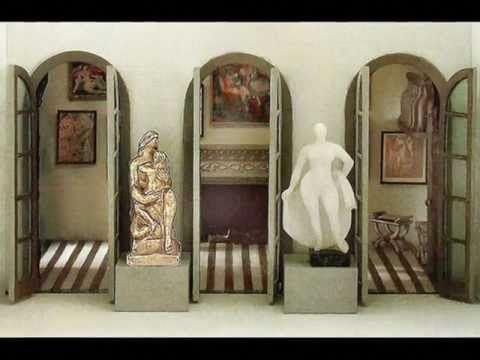 Stettheimer Dollhouse/Museum of the City of New York


General Tips
Now, one of the first things we know you'll want to do is to take a quick pic for the Gram. Given how small the sights on this list are, you'll need to take a different approach when thinking of angles and equipment.
If you're a little more particular with your photographs you may want to make use of the wide array of macro lens attachments for smartphones out on the market today. Adorama details how short macro lenses are perfect for smaller subjects. These lenses are ideal when you're standing 9 to 12 inches from your subject. However, what's great about today's smartphones such as the iPhone 11 Pro is that they're actually capable of capturing smaller subjects by using their lossless optic zoom feature without needing to purchase any attachments. This means zooming in won't result in the loss of quality or the presence of graininess in the photos.
You'll be doing a lot of walking in New York City so we recommend you wear comfy shoes and bring an adequate amount of water with you especially during the summer. When it comes to getting around, it would also be wise to familiarize yourself with the New York City subway system. While it may seem intimidating at first, there are plenty of online resources that can help you navigate this concrete jungle.
Haute Hero Artist Studio—Queens
New York is a mecca of culture. It has bred a unique and diverse art scene that transcends the limitations of what art really is. One great example of this would be Haute Hero Artist Studio. Haute Hero was founded back by Chris Pin in 2014 and mainly draws inspiration from contemporary fashion and street culture.
Haute Hero creates collectibles of miniature pieces such as bags, shoes, and clothes. Now, to see these pieces up close, you'll have to sign up for a bespoke tour wherein Pin will take you through his studio and talk about his work.
The Panorama of the City of New York—Queens
The Panorama of the City of New York housed in the Queens Museum has been captured in many forms of popular media. In fact, the Oscar-nominated film Wonderstruck, released back in 2017, featured the panorama as one of its main set pieces, reintroducing the world to this magnificent piece of art and history.
The panorama is made up of 895,000 individual building models and includes every building built before 1992. This is undoubtedly one of the most unique ways to see the city of New York, as it provides you with a full view of a city frozen in time.
The Sun by Harry Crosby—New York
This last entry gives a whole new meaning to the term small press. Housed in the New York Public Library, Harry Crosby's The Sun is the world's smallest library book. It's so small that each letter is only a millimeter, requiring you to use a magnifying glass if you even want to attempt reading it.
The contents of the book are a prose poem about the sun and a sun worshipper. This is consistent with Crosby's fascination with the sun, even calling his publishing house Black Sun Press. The book is located in the Library's Rare Book Division and rightfully so as only 100 copies were printed back in 1929.
---
If you found this article interesting and want to know more about where to go in New York City, check out our article on 'The 500 Hidden Secrets of New York'!