Every city has its own tipping culture, and NYC is no exception. If you're visiting Manhattan, you're likely going to be spending a lot of time at hotels, in taxi cabs, and at restaurants, so it's important to learn the proper tipping etiquette before you arrive. Rounded up below are seven of the most common tipping situations that might arise during your trip to NYC, so make sure you give them a read through before you arrive in the city.
How Much to Tip in NYC: Taxi Drivers
Yes, you should definitely tip your taxi driver. All professional taxi drivers allow for card payment, including paying your tip on card—so you don't have to worry about having cash on you. The standard tip rate for a taxi driver is 10% to 15%, though if the driver took you on a longer detour than required or was not a safe driver, that tip is not mandatory. You can report an unsafe taxi driver or any taxi complaints you have to the NYC Taxi & Limousine Commission (TLC).


How Much to Tip in NYC: Waiters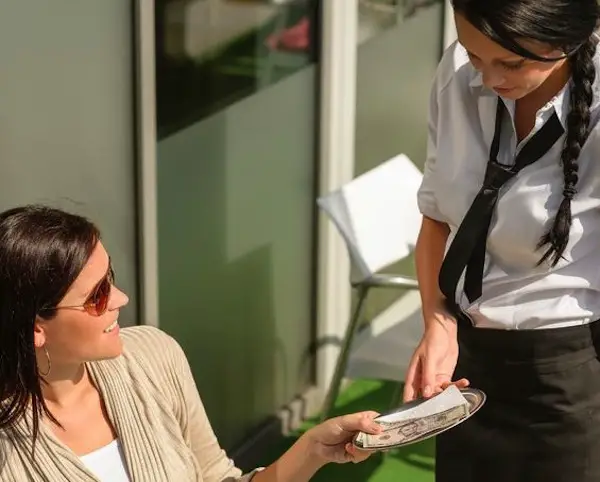 While some New York City restaurants include a gratuity fee in their bill, many do not, especially for smaller parties. The customary tip for a waiter is 15% to 20% in New York City, and it's not uncommon to tip up to 25% if you had notably excellent service. A 10% tip or lower implies that your service was not up to par. You should never leave a restaurant without tipping a waiter, no matter how slow the service may have been.
How Much to Tip in NYC: Bellhops
When you check into your NYC hotel, a bellhop will likely offer to help you bring your bags up to your room. While this service is technically "free", it is implied that you'll tip the bellhop. For higher end hotels, a tip of $2 per bag will suffice, while for more standard hotels you can tip $1 per bag. Bellhops can also help with other needed tasks while you're checking into your room, including filling your ice tray and notifying the hotel staff of any sleeping accommodation needs.
How Much to Tip in NYC: Hotel Maids

Image: Hotel Montecatini Terme/Flickr
You might not see them, but that doesn't mean that hotel maids aren't doing their job. It's customary to leave a tip in your room for the hotel maids after you've checked out (or are on your way to checking out). The standard tip for hotel cleaning is $2 per night of your stay, and you can leave this tip in the form of cash on any of the room's surfaces before you leave the room for a final time.
How Much to Tip in NYC: Doorman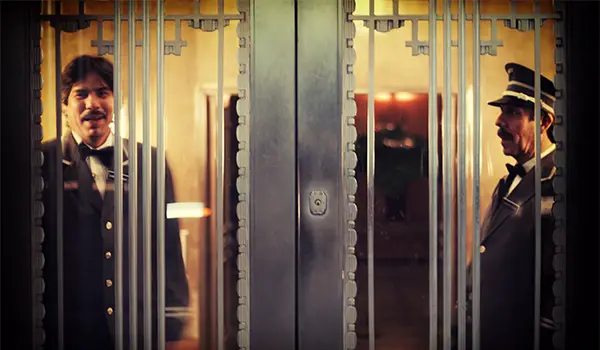 While you don't have to tip doormen every time they open a front door for you or press the elevator button, it is considered polite to tip one if he or she hails a cab for you. A $1 or $2 tip for the doorman is plenty. Also, if you know it's going to be a busy time of day and you want to have a taxi prepared for your departure, let the doorman or front desk know ahead of time so that someone can schedule one for you.
How Much to Tip in NYC: Bartenders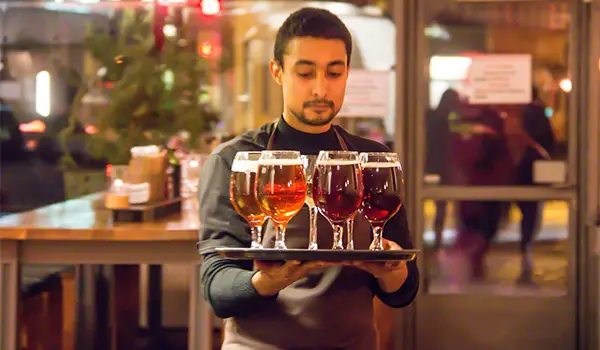 Image: Susanne Nilsson/Flickr
Much like waiters, bartenders should also receive a 15% to 20% tip with every drink you purchase or on the final tab. If you're paying in cash, handing over an extra $1 per drink under $7 and a $2 tip per drink over $7 is common. Cocktail waitresses can also be tipped in this same manner. If you're not paying per drink, then you can calculate the tip on your final tab.
How Much to Tip in NYC: Valet Attendant
Even if the valet parking you choose to use is free (though that's admittedly rare in NYC), you still need to tip the valet attendant who brings you your vehicle. Depending on the circumstances, you can tip anywhere between $2 and $5. Take into account the weather and how busy the valet parking lot is when you're deciding on the exact amount to tip the valet attendant.