New York is one of the most-visited states in the entire US, famously home to one of the most iconic cities in the world, New York City, and all of its associated landmarks and points of interest like Times Square, the Empire State Building, and the Statue of Liberty. 
The state of New York is also home to many other wonderful locations, from cities like Albany and Syracuse to coastal towns along the banks of Lake Ontario and the wonderful natural landscapes and charming villages of Upstate NY. In short, there's a lot to see and do in this part of the United States.
If you're planning a trip to New York, you'll need to think about how you're going to get around. Many people bring their own cars if visiting from nearby areas or choose to rent a car from the airport when they arrive, and cars give you a lot of freedom for getting around the way you want.
However, if you don't have much experience of driving in New York, especially in New York City, you could find yourself in some tricky situations along the way, so it's wise to prepare properly before you go. This guide will go over some simple but effective tips for safe driving around New York.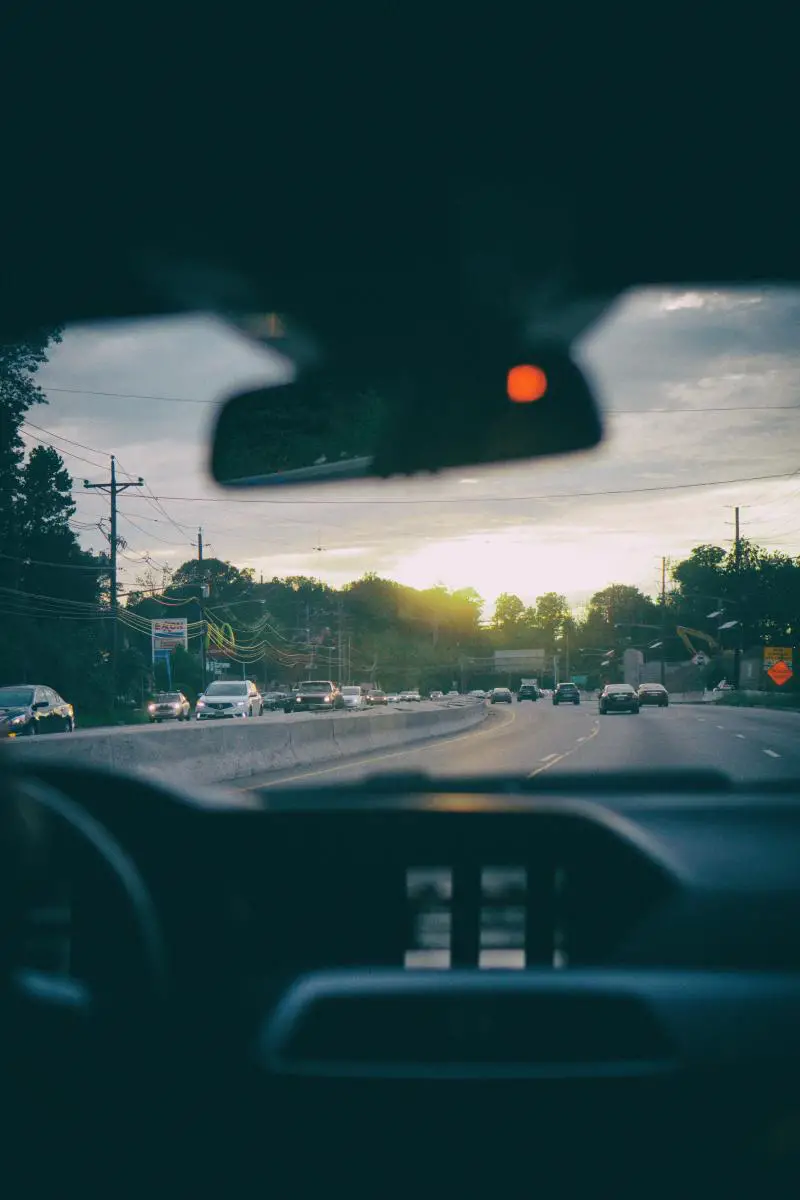 Photo by Mark Cruz on Unsplash.
Consider Other Options in NYC
If you're planning a trip to New York and hope to spend some time in New York City while you're there, it might be wise to consider not driving at all. Statistics show that the majority of New Yorkers don't own a car at all and most people living and visiting the city prefer to make use of its vast public transport network to get around, rather than relying on their own personal vehicles.
The New York City subway is famously one of the best ways to get around the Big Apple, and no matter where you want to go, there's always a subway line that can get you there without too much hassle. Or you can stay at ground level and make use of the city's taxis or rideshares like Uber and Lyft. With so many ways to make your way around, you may find that a rental car isn't really worth it.
Be Ready for a Challenge 
If you do decide to drive in New York City during your trip to the state of New York, you need to be ready for a challenge. Driving in the Big Apple is quite unlike driving anywhere else in the country, and even if you have experience of driving in big cities like Los Angeles or Chicago, the unique vibe of New York City's roads might still throw you off-guard, and there can be quite a high risk of auto accidents in this particular city.
This is a city that has millions of inhabitants and millions of more tourists on its sidewalks every single day. There are also countless cyclists, towering skyscrapers overhead, almost non-stop rush hour and lots of temperamental drivers who can easily get angry too. You'll need to keep your wits about you, maintaining a safe distance from others, watching out for pedestrians and cyclists, and getting to know the city's grid layout to help you get wherever you need to be.
Don't Give in to Road Rage
As stated above, many drivers in New York City can be quite temperamental and easily agitated. It's perfectly normal to hear lots of loud honking horns on the city streets and incidents of road rage can be quite common in the Big Apple. This problem isn't limited to NYC either. There are road rage incidents in Albany too and many other cities around the state of New York.
It's easy to see why so many people experience road rage in New York, especially in the big city areas with lots of traffic, but it's important to avoid giving in and falling victim to road rage yourself. If you get angry behind the wheel, you'll be more likely to lose focus and have an accident, so try to remain calm at all times and stay focused on driving safely and sensibly.
Make Use of Modern Technology
Modern technology affects our lives in a lot of different ways. It can be of great aid while driving too, and there are lots of ways you can use the latest devices and gadgets to help you drive safely and have a better experience on your trip to New York. For example, you might like to set up a GPS device in your car to make it easier to get around and reduce your risks of getting lost. 
A GPS can be really handy if you're planning a trip to Upstate New York, as it can be quite easy for drivers who are unfamiliar with the area to get lost among the beautiful natural landscapes and winding roads. You may also like to set up a safe driving app on your phone which can help to reduce the risks of distracted driving.
Avoid Distractions at All Times
Photo by Alexandre Boucher on Unsplash.
Following on from the previous point, it's very important for every driver to be aware of the dangers of distracted driving and to take action to avoid distractions in their own journeys. This is particularly important when you're driving while on vacation in a place you don't know too well, as the state of New York.
Distractions can come in many forms. The most obvious example is a phone, and many Americans admit to using their phones for calls and texts while driving. Other examples include in-car devices and systems like the radio, GPS, and A/C, or things outside the car like beautiful views or billboards. However, it's really important to keep your focus on the road and your hands on the wheel at all times. If you need to look at or do anything else, make sure to pull over safely beforehand.
Final Word
Driving in New York can be a great way to get around and see all that the state has to offer, but make sure to keep these tips in mind so that you have a safe and pleasant experience on your next trip.