Take a Cuban vacation in the middle of Times Square! Havana Central serves home-cooked Cuban food and brilliant live music in the heart of New York. Before a Broadway show, or after a stop at a Times Square attraction, step into this spacious 1950s eatery for a mojito and some ropa vieja. Thursday through Sunday, you'll be treated to great live Latin music, too!
The Menu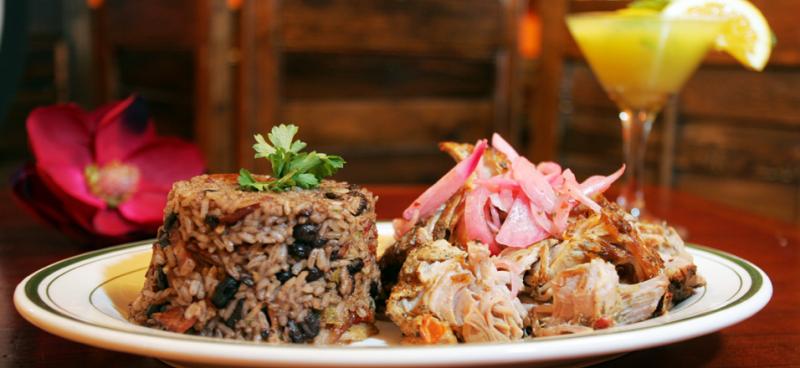 Havana Central's all-day menu boasts the best in Cuban cooking. Dig into classic dishes such as the Cuban sandwich, oxtail stew, or vaca frita, an addictive dish of pan-sautéed shredded skirt steak served with cilantro rice and a fried egg. Also on the menu are three varieties of paella, a Cuban spin on surf 'n turf ("Mar Y Tiera," pairing a grilled steak with shrimp and calamari), and appetizers like the Havana street corn and the lobster-stuffed avocado.
Or, you can get a bit of everything in the appetizer sampler, which includes chorizo, tostones, maduros, street corn, and chicharrones de pollo. Make sure you save room for the decadent desserts, including Cuban flan, churros, and tres leches cake.
Need a quick lunch near Times Square? Take advantage of Havana Central's $14.95 Rapido Lunch Special, served weekdays from 11:30am to 4pm. You'll get a Cuban feast like pernil asado (roast pork), ropa vieja (a beef stew), or pollo asado (roast chicken) with mango-ginger-habanero sauce.
Boozy Rum Punch Brunch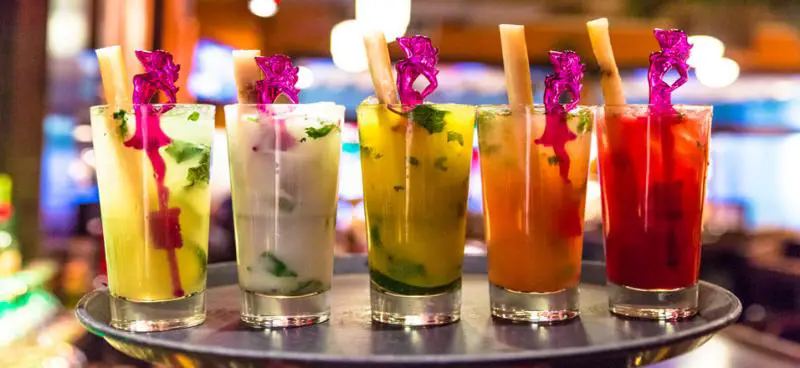 Havana Central's boozy "Rum Punch Brunch": almost as fun to say as it is to experience! Come for Sunday brunch (11am to 3pm) for unlimited drinks. Bacardi Rum Punch, mango mimosas, and sangria are $18 for 90 minutes. Eats include Overnight French Toast with dulce de leche sauce and brunch empanadas. You can also indulge in Cuban standbys like pollo al ajillo or picadillo, a dish with beef hash topping a crispy yuca. With brunch entrees, you'll also get complimentary pan de bono served with Havana Central's own guava butter.
Happy Hour
Great values at Happy Hour every Monday-Friday from 4 to 7pm. Red sangria, margaritas, and mojitos are only $6 each. The signature house sangria is made with Cabernet Sauvignon, Hennessy, agave, and fresh fruit, while the classic Cuban cocktail, the mojito, won't disappoint. Take your happy hour at the bar and enjoy tapas like masitas de puerco and bocaditos Cubanos for just $6, or empanadas for just a buck a piece when you buy a drink.
Events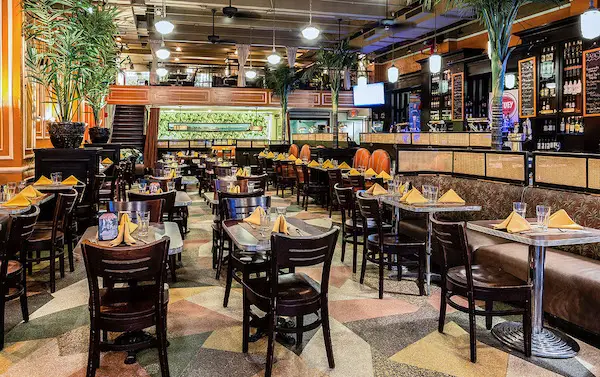 Havana Central is a great place near the theaters to book your event. Whether for a group of 12 or a full house of 150 or more, Havana Central will provide the food and drink to get your fiesta going. They do a great job with birthday parties, bridal events and corporate gatherings.
Merchandise
Havana Central has launched a merchandise shop so people can take a piece of Havana Central home with them. Look for items for men, women, and kids, including t-shirts, hats, and home & living items here.
---
This place is wildly popular so reservations are recommended—but walk-ins are always welcomed. Havana Central is located at 151 W. 46th St. (btw. Sixth & Seventh Aves.), 212-398-7440, havanacentral.com.