Learn More:
Main Page
|
Tickets/Commemorative Journal
|
Honorees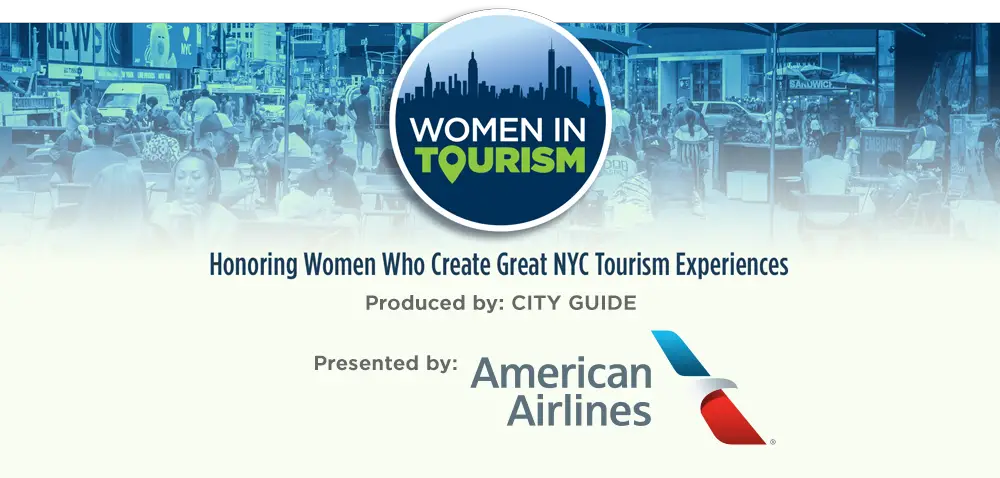 Awards Luncheon: May 10, 2022, 12 Noon at Sony Hall
The first of its kind Women In Tourism Awards, produced by Davler Media's City Guide, is an awards luncheon that will recognize the accomplishments of female leaders who inspire memorable travel experiences across a variety of categories including two women honored with a Lifetime Achievement Award along with Up and Comer recognitions. 
ORDER LUNCHEON TICKETS AND COMMEMORATIVE JOURNAL ADS HERE.
Be a part of recognizing the accomplishments of these amazing honorees: 
Attractions: Nastassia Welter, Summit One Vanderbilt
BIDs/Government Affiliated: Kelly Ann Curtin, NYC & Company
Cultural Arts/Museums: Carly McCloskey, MoMA
Hotel Concierge: Josephine Danielson, Four Seasons Hotels and Resorts
Hotel Management: Becky Hubbard, Lotte New York Palace
Meeting/Event Planner: Corrine Statia Thomas, Absolute Events by Corrine, LLC
Nightlife: Caroline Hirsch, Caroline's on Broadway
Restaurant Operations: Joanne DeSantis, Cucina 8 1/2
Restaurant Owner: Ellen Hart Sturm, Ellen's Stardust Diner
Retail: Julie Payne, Hershey's Chocolate World
Theater: Allison French, Broadway InBound
Tour Guide: Emma Guest-Consales, Guides Association of NYC
Tour Operator: Cindy VandenBosch, Turnstile Tours
Tourism/Ticketing Services: Kathie Stapleton, HSMAI & MPI
Transportation: Donna Haynes, MTA
    Special Awards
Lifetime Achievement: Mary Farrell, Tishman Speyer/Rockefeller Center
Up and Comer: Jasmine Gerald, Jasmine's Caribbean Cuisine
Honorees are celebrated individuals, known as creators and innovators in their industry, who are committed to providing great hospitality experiences, offer leadership to other women, and who deserve to be celebrated for their positive influence on NYC's tourism industry.
This initiative also includes two community service elements, creating a scholarship for a NYC high school student interested in a career in hospitality and inviting college and graduate level tourism students to attend the luncheon as our guests. Learn more here.
Learn why Davler Media and City Guide launched the Women in Tourism Awards.